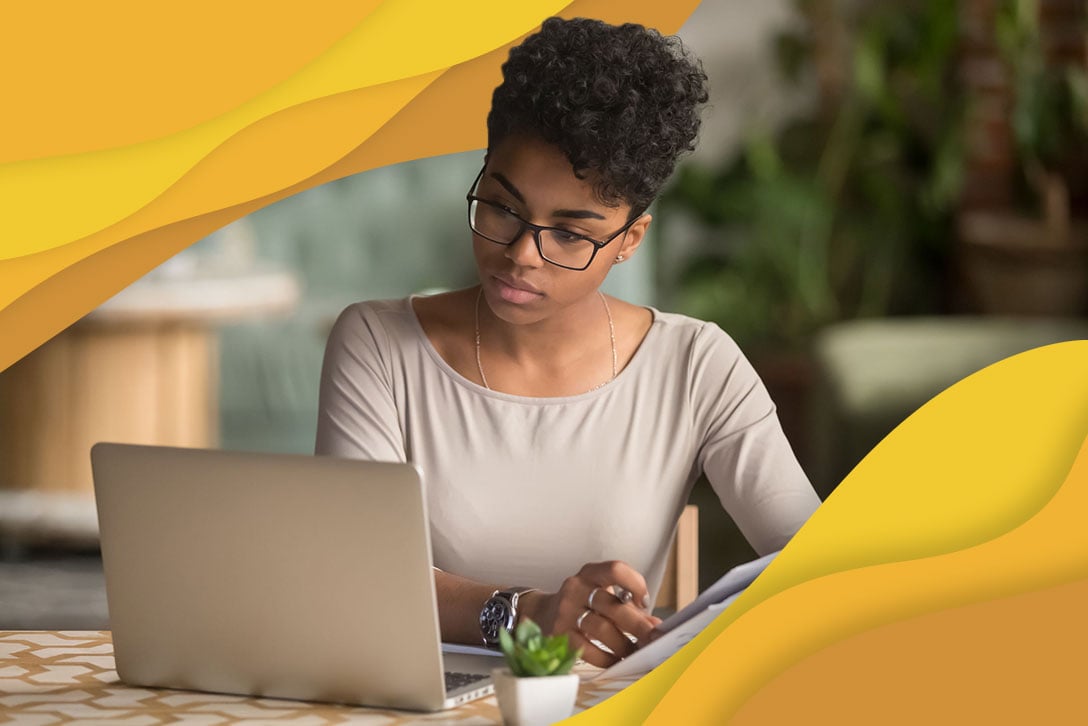 Even as the way we network and socialize changes in this time of physical distancing, you can still network and keep your professional resume update for new opportunities. If you're ready to start something new, check out these tips for taking your healthcare career virtual and keeping yourself in the running for that new dream job.
Taking Your Healthcare Career Virtual
Revamp your resume
First and foremost, all professional profiles should be updated with the latest work experience, skill sets, and certifications. Getting your CEUs online can help broaden your skillset. Add some quality references to make your resume shine. Do you have some great people who can vouch for how great you are too? Ask them if they can be included in a references section of your resume, and make sure they're ok with their contact info being shared. Giving them a heads-up also helps, so they aren't blindsided by a potential employer calling to get the low down on your fantastic skills and personality. Make sure all online resume sources, as well as your stand-alone resume, contain the same info and match each other. This includes any social media profiles, like LinkedIn.
Reevaluate your social media accounts
Social media is a blurry line between professional accounts and personal accounts. While your professional profiles should always be current and, well, professional, your personal accounts need some attention too. Do you have house party photos from your party days still looming on social media? Your online presence is an extension of you, and while everyone enjoys having fun, you don't want to overshadow how great you are for the job with a ridiculous picture of you taking endless Jell-O shots with your neighbor. Additionally, we live in times where everything we say and do on social media is scrutinized, so reexamine your visible content and think about what kind of presence you want to represent to potential employers.
Twitter networking tips
Even if you aren't using Twitter, you've probably heard what a powerful tool it can be when it comes to boosting your medical career. Even travel therapists can leverage this micro-blogging platform to expand their professional network and broaden their career horizons. Here are a few steps:
Put your best profile forward
Your Twitter bio and profile make your first impression to the rest of the Twitterverse so it's important that they share the right info about you. Choose a head shot, preferably one with a smile, as your picture to give your profile an approachable quality. If your goal is to connect with other traveling healthcare professionals and organizations, list your profession and any other industry-related interests in your profile to attract like-minded followers.
Find the best connections
With millions of users posting hundreds of thousands of tweets every day, it may seem daunting to find other medical travelers on Twitter, let alone real people that you can connect with professionally. Use hashtags and advanced search options to find other travelers based on what they're tweeting about and where they're located. With a little bit of searching, you'll find yourself connected with other healthcare professionals across the globe.
Share your ideas
If you're new to Twitter, you may be wondering where to get started or what topics to tweet about. The best way to participate is to share your thoughts, your questions, and your ideas. Honest, genuine interaction is valued on Twitter, so you'll find the greatest networking success comes from sharing your ideas, asking questions and just being yourself. If you focus most of your comments and questions on topics that affect medical travelers, you'll find more connections that are relevant to your industry.
Expand your network
If you've been using Twitter for a while, perhaps you're eager to expand your existing network. Have you tried providing more value to your followers? By sharing the latest healthcare industry news and developments, plus your own opinions, you'll build an excellent professional reputation of being knowledgeable and helpful. A reputation like this will precede you and lead more opportunities to your door.
Improve your networking skills at conferences
Career fairs and medical conferences may have gone virtual, but that doesn't mean you want to be left in the dark. At one time, conferences were loaded with pre-parties and post-shows to provide a different, and often, more relaxed environment, making conversations easier and less rushed. Now that these conferences have gone virtual, it automatically puts you in that casual dynamic, allowing you to get the info you need without awkward entrances and exits. Most virtual conferences are all over social media too, with a hashtag you can follow or links on the conference website to find smaller group discussions where people are gathering virtually. All you have to do is click to show up and socialize.
Project your on-screen confidence
Prior to the pandemic, a firm handshake and reading name tags were a good start to making a connection, but now your personality needs to shine through that computer monitor. It's definitely not the time to be a wallflower. Making a connection virtually is a little more difficult than in person, but simply making the decision to participate in a group discussion, or approach someone virtually increases your chances of making a connection that could be beneficial to your career. A little personality shines through and makes an impression, whether on screen or in person, so don't forget to be yourself.
Know your value when you network
After you introduce yourself, you will have a brief time to give them your headline. Quickly highlight your most interesting and relevant bullet points of who you are and what you do in the medical field. Get in the groove of knowing how to market yourself. You don't want to stumble over your words or miss a key point when the time has come. Know yourself first, but also identify what you want and have a plan for getting it. You have a plan for what you are going to offer to the conversation, but you also need to discern what the other end of the conversation has to offer. You don't want to waste your time with a contact who has nothing to bring to the table professionally, either.
Follow up with your connections
Just because you met virtually doesn't mean you drop your contact post-session. Following uo is still important in a world of physical distancing. Have a plan for when to follow up with the contacts you made at virtual conferences. Your best bet here is a follow up e-mail, and make sure to include the conference name and where you met in the subject line to grab attention. They may not follow up with you right away, but at least you at staying on their radar and making plans to reconnect soon.
All of these virtual tips can add to your professional networking strategy. Whether you're just getting started or want to strengthen your connections, show your value virtually and you'll be well on your way to successfully advancing your healthcare career.