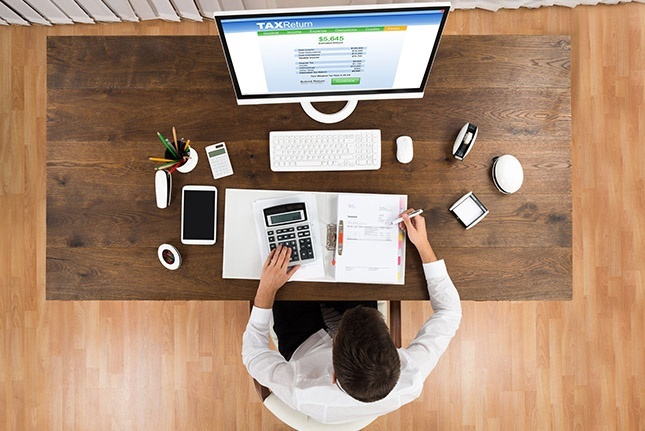 It's tax time! I don't know about you, but I think taxes can get confusing and a bit messy sometimes. While we can't give you legal advice, these tax tips for healthcare travelers could help you get the most out of your taxes. Talk to a tax professional to get the full details.
Don't forget your deductions.
As a traveler, you have deductions to take advantage of. Expenses for transportation to your new assignment, like driving your car, airfare, and hotel stays along the way, are deductible. (Though, if you receive reimbursements, they are not.) Same deductions can be applied once you finish your assignment and return home, or to your next assignment. You might also be able to use deductions for meals and housing, depending on your reimbursements and the situation. These deductions will be changing with the 2018 tax reform, so be sure to keep this in mind when you file your 2018 tax returns next year.
Keep a paper trail.
Keep your receipts and paperwork organized. Track your expenses and consider designating one card or method of payment for your traveling. That way everything is in one place, and it will be easier for you to keep your records accurate and accounted for.
Keep your travel assignment contracts too! If you want to read more about understanding your contracts, check out our post here.
Learn about State Income Tax.
State-by-state tax returns can be a lot to deal with as a traveler. You need to file state tax returns for each state you've taken an assignment in. Some states have different regulations and deadlines from others, so it's important to gather your paperwork and go get a tax professional's help. And since this can be a lot of paperwork and therefore a lot of time, it's best to do it sooner rather than later. Which brings me to my next bit of advice…
Be on time.
This isn't one of those situations where you text your friend, "On my way!" while your hair is still wet and you're wrapped in a towel. This isn't like missing the previews in a movie theater. This isn't arriving "fashionably late" to that holiday party, and actually being a hero because you brought extra ice and drinks. No, see… These are your taxes. It's a big deal, right? So, be ON TIME with filing them. As soon as your W-2s come in, schedule a time to meet with your tax professional. Getting your taxes completed on time will help get you your return faster (yay, money!) and can lower your chances of getting audited.
Don't panic during tax season. Just keep your paperwork organized, be in-the-know, and let a tax professional do the heavy lifting.
Read more money saving tips that can help you out when you're on an assignment.