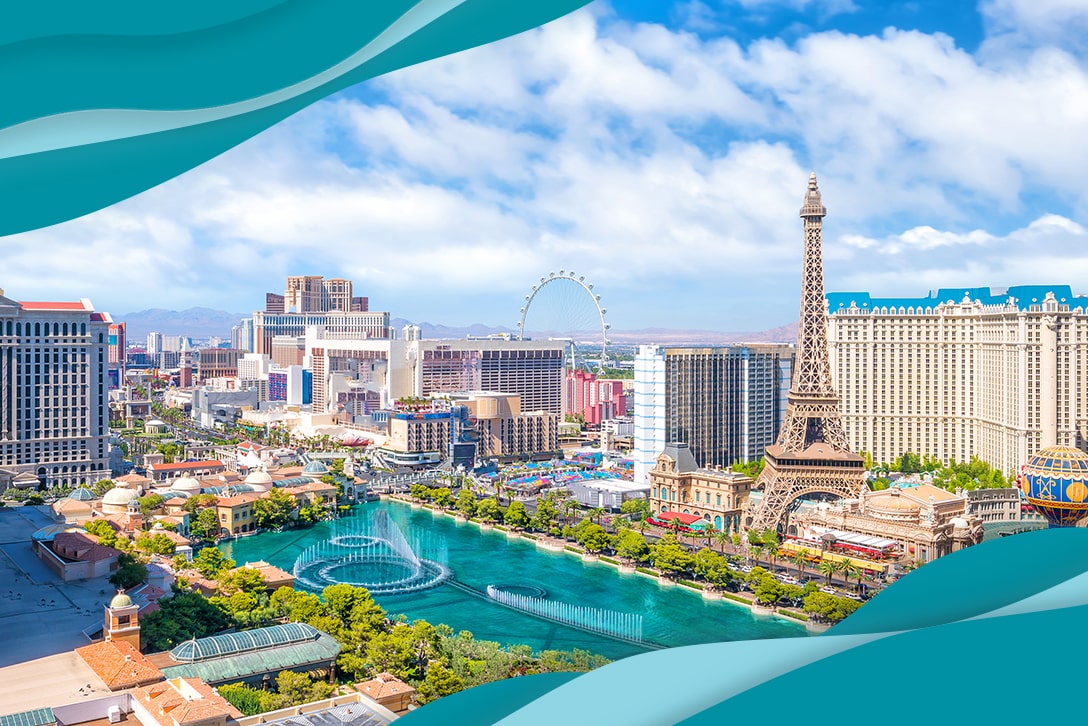 Couldn't make it to the 2022 Traveler's Conference, aka TravCon? Or maybe you were there and you're just looking to stroll through memory lane a bit. Either way, you're in for a treat. We sat down with TravCon 2022 attendee and Fusion traveler Cindy Casey Dyson, PCU/IMCU/Tele RN to learn what TravCon was all about this year. Ready to find out?
The Best of TravCon 2022 with Traveler, Cindy Dyson, PCU/IMCU/Tele RN
What is TravCon?
To refresh your memory, or ICYMI, TravCon is the traveler's event of the year! This conference connects traveling medical professionals like travel nurses, physical therapists (PTs), occupational therapists (OTs), and radiology technologists (rad techs) together in Las Vegas each year to provide "community, knowledge, and inspiration." During the event, med travelers can attend learning sessions to earn continued education units (CEUs), go to guest speaker sessions, network with medical travel agencies (like Fusion Medical Staffing, hello!), and more.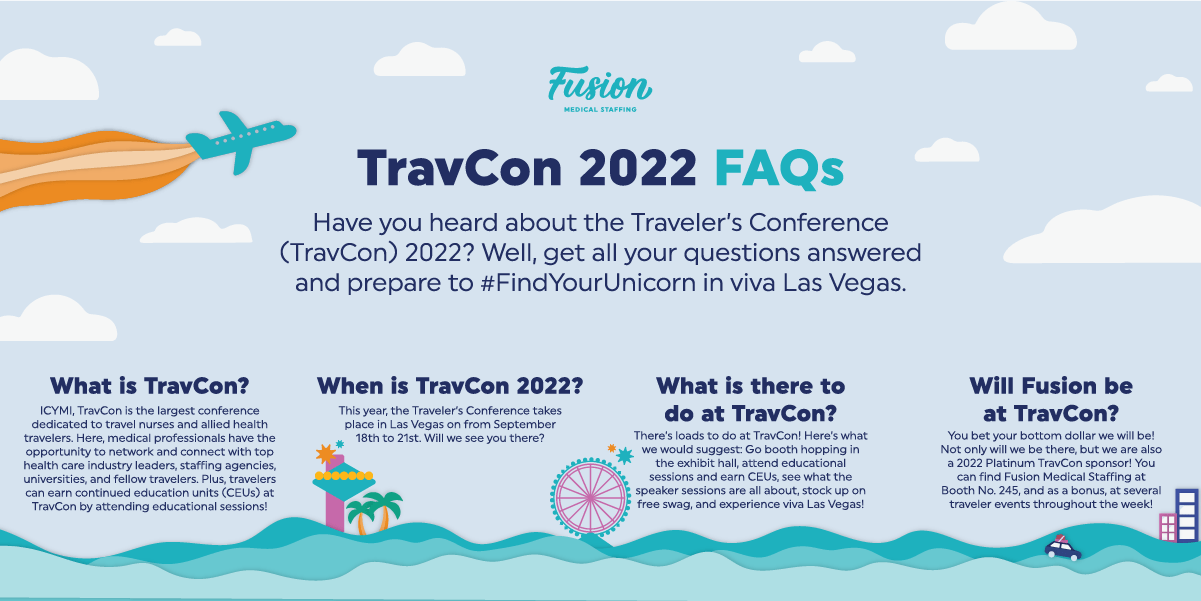 It's never too early to start planning for next year! Mark your calendars for TravCon 2023, happening September 17th to 20th in Viva Las Vegas—or should we say Viva Las Fusion! Expect to see your Fusion fam representing for the ninth year in a row.
Q&A with Fusion traveler Cindy Casey Dyson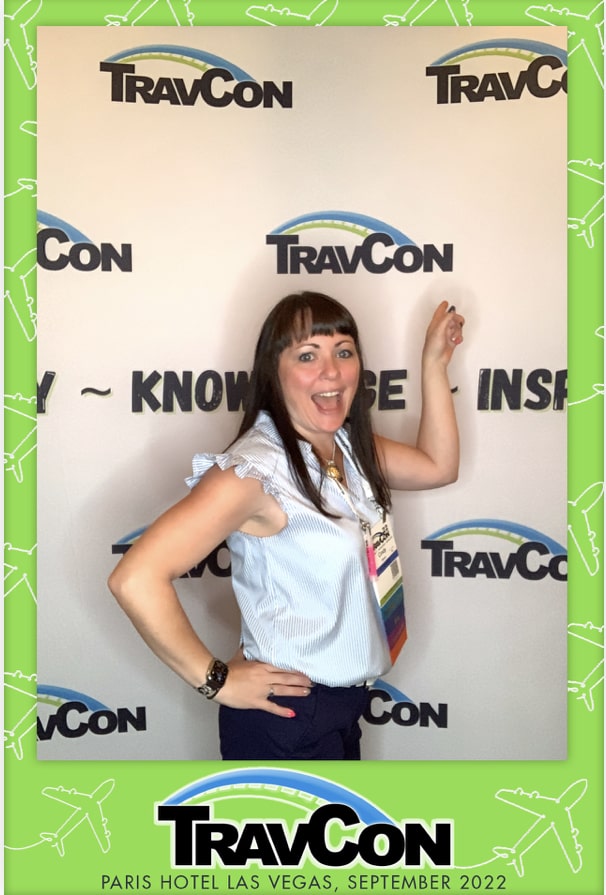 Cindy Casey Dyson, PCU/IMCU/Tele RN, was front and center for the fun at TravCon 2022. So, we thought we'd pick her brain about what it was like to be there and part of the action! Here's what she said.
Megan Bebout: Hi Cindy! Thank you so much for chatting with us about TravCon. We're excited to share what it was all about this year. Before we jump into all things TravCon, can you tell us a little bit about yourself?
Cindy Casey Dyson: Yes, hello! Thanks for thinking of me. I am a progressive care unit (PCU), intermediate care unit (IMCU) and Telemetry Registered Nurse (RN). I have been a traveler for just over a year now with Fusion and with the one and only BEST recruiter ever: Heather Green Lagar!!! She is my number one cheerleader, aside from my husband. We entertained travel nursing after 15 years of me being a staff nurse, so we could travel the country and get paid to do so!!!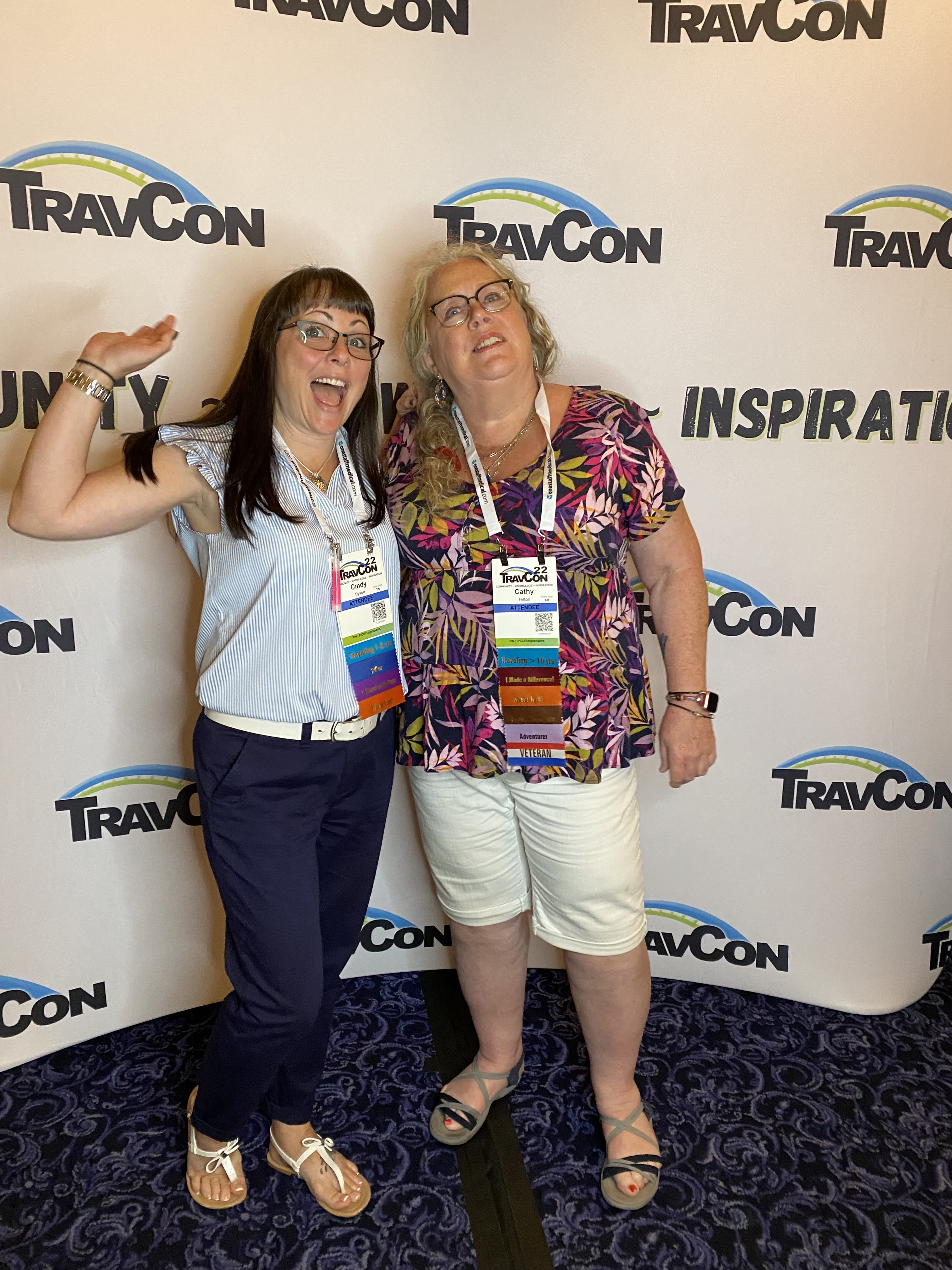 MB: Love that so much! Wow, you wear a lot of hats, so to speak. So, was this your first time at TravCon?
CCD: This was my first time! I didn't expect the party that it was by any means, especially the days leading up to TravCon. I thought it would just be full of classes, education, meetings, etc. I was not prepared for the experience of meeting tons of others just like myself!
MB: That's part of the beauty of TravCon — you're with people who get what it's like to be a professional med traveler. For those who have never attended, what can they expect from the conference?
CCD: Expect to meet lots of other travelers, as well as gain experience and knowledge on traveling and nursing. It is also a family reunion, so to speak, specifically for travelers! There may be some that you have met on previous assignments, and others that you may meet on assignment in the future. Also, there is soooo much swag to grab! So, make sure you have room in your bags. Plus, meet those in your agency — make connections!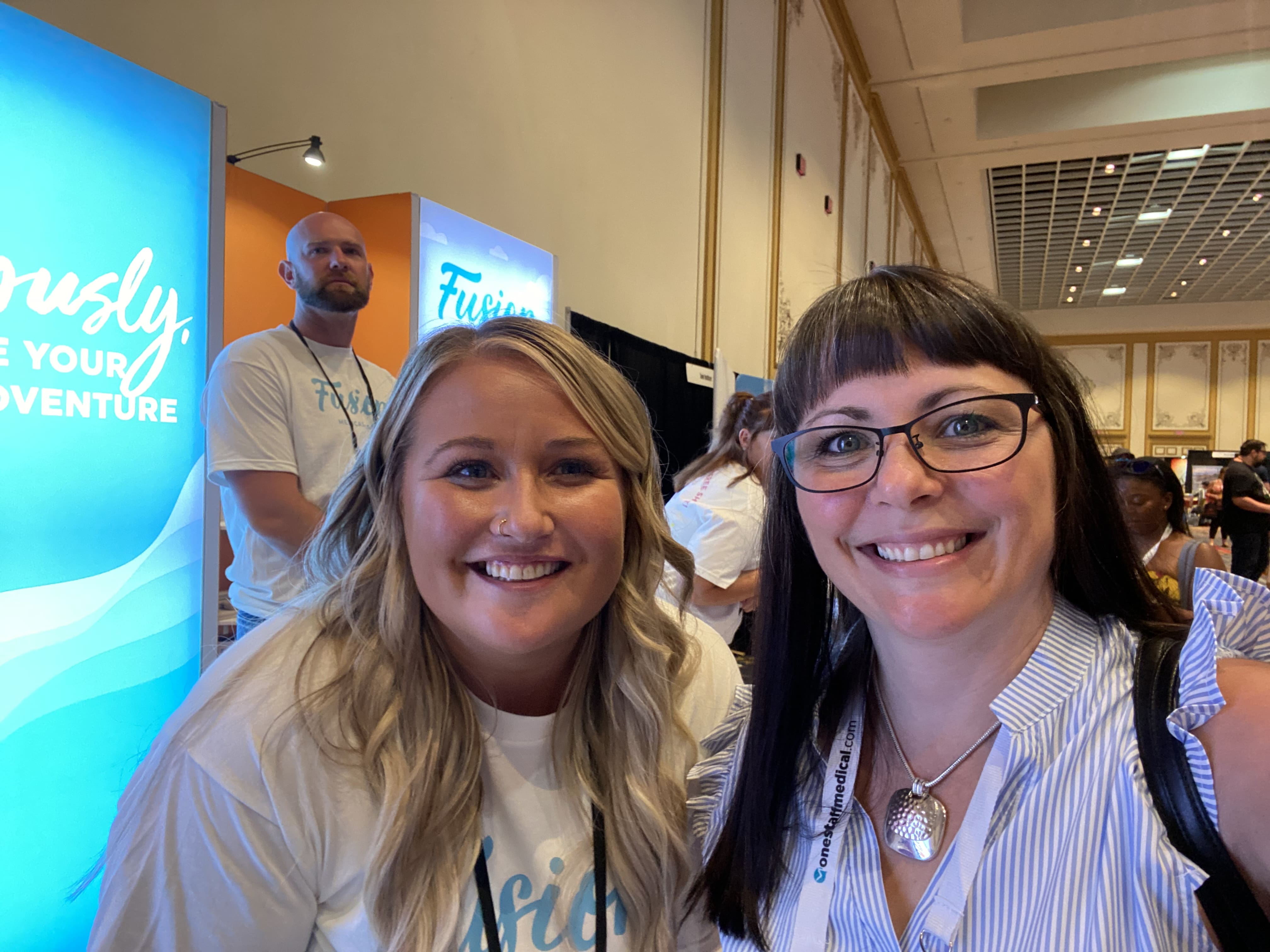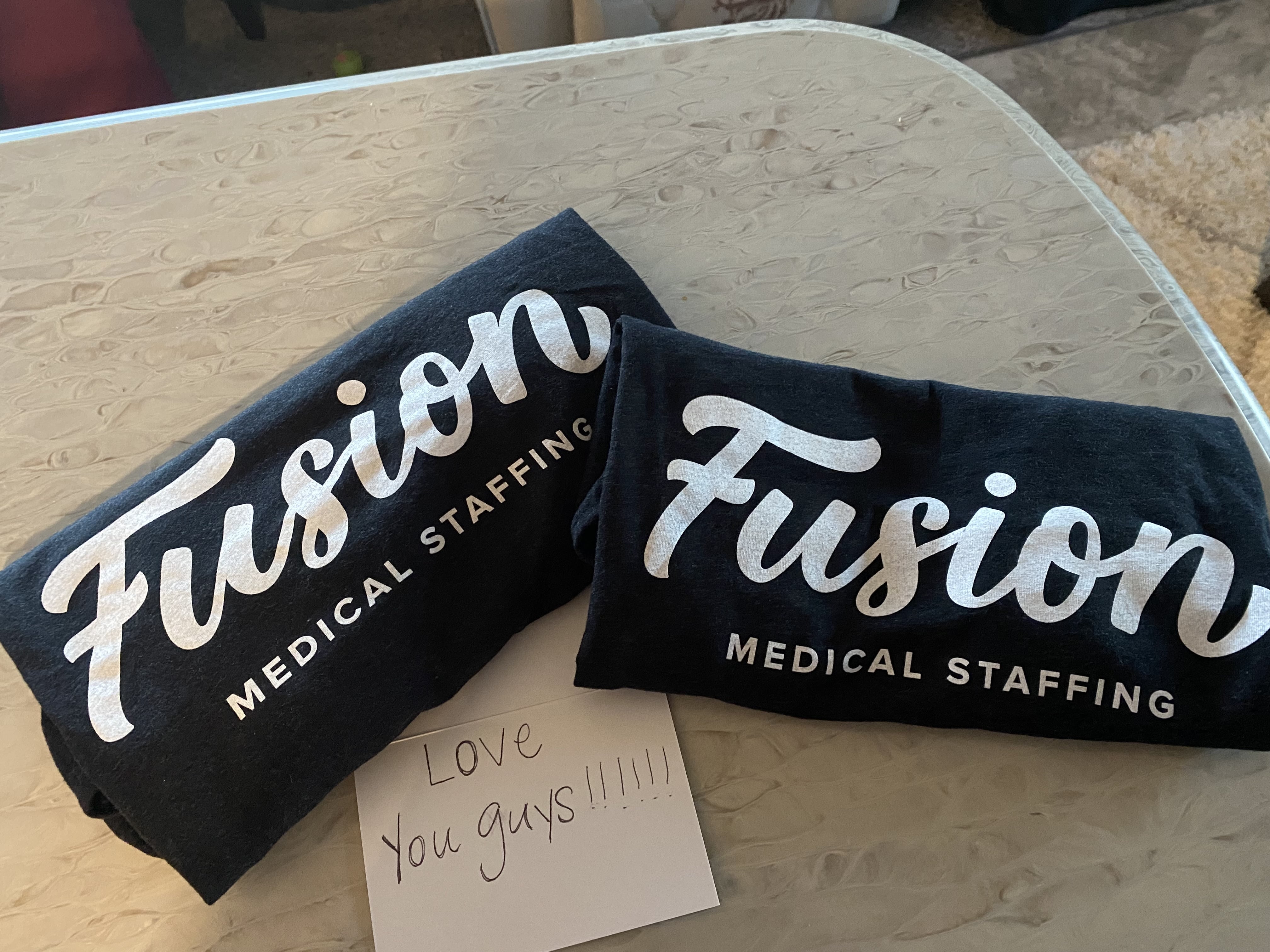 MB: That sounds so amazing! What else is there for travelers to do at TravCon?
CCD: Learn, play, and have fun! Don't forget to earn those continuing education units! My favorite part of TravCon this year was the learning! I'm dorky like that. I love the CEUs that we get for each class. It's such a great opportunity to learn!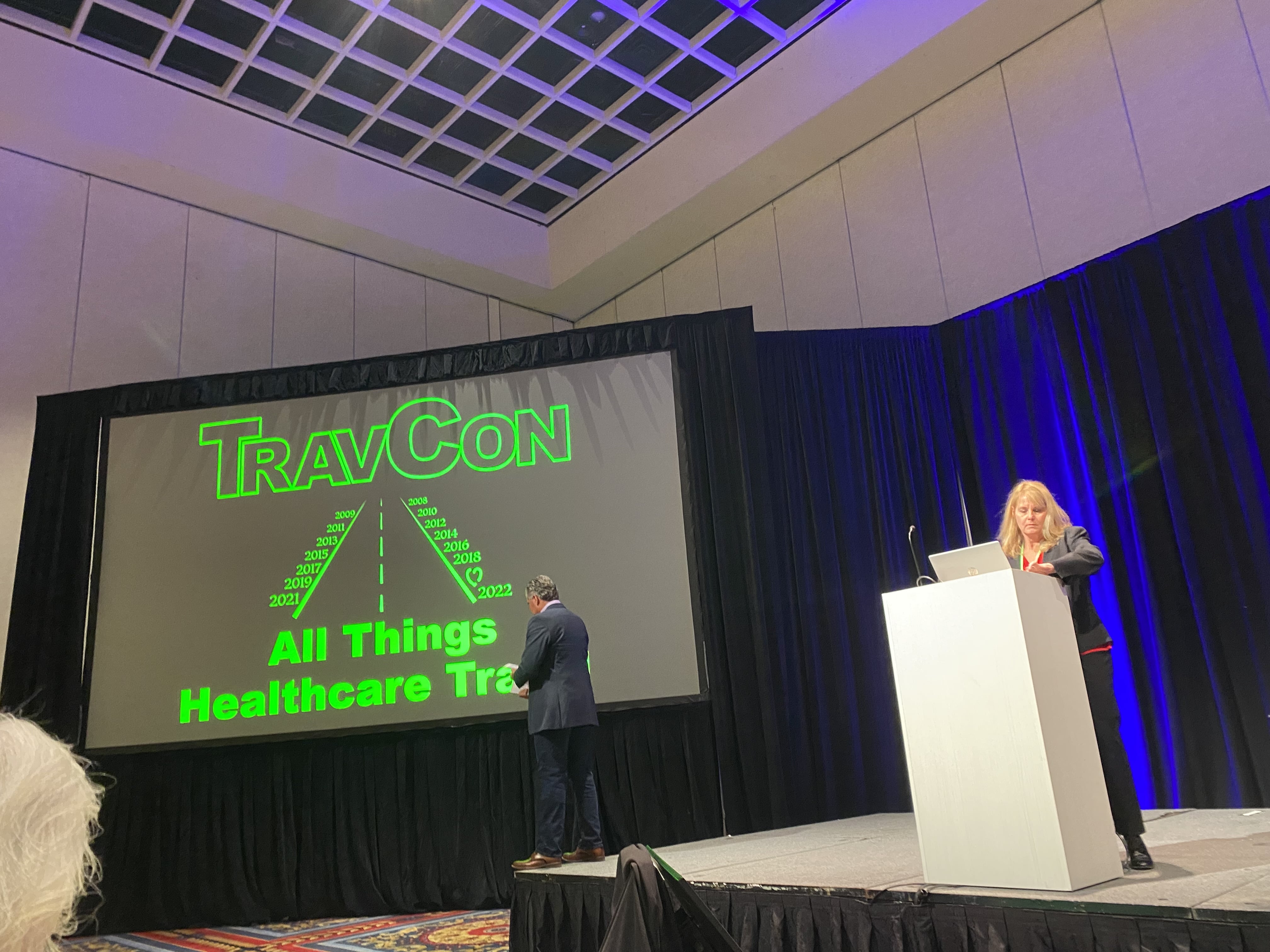 MB: It really is! This year, Fusion hosted a traveler event, had a bunch of kick-ass recruiters present, and a bunch of Carl the Unicorn swag. How did Fusion enhance your TravCon experience?
CCD: It's like what you said—Fusion provided food, swag, and entertainment to make sure it was enjoyable for all travelers. This year, the traveler event was held at TopGolf and Fusion had all kinds of swag available for grabs, like t-shirts, Carl the Unicorn light-up coasters, folding fans, and more!
MB: We love a good party here at Fusion, I'm not gonna lie. To wrap up, why would you recommend fellow travelers attend future TravCons?
CCD: It's all an adventure! I would recommend TravCon to all travelers, as it is our only time of year to get together, have fun, and enjoy all we do together!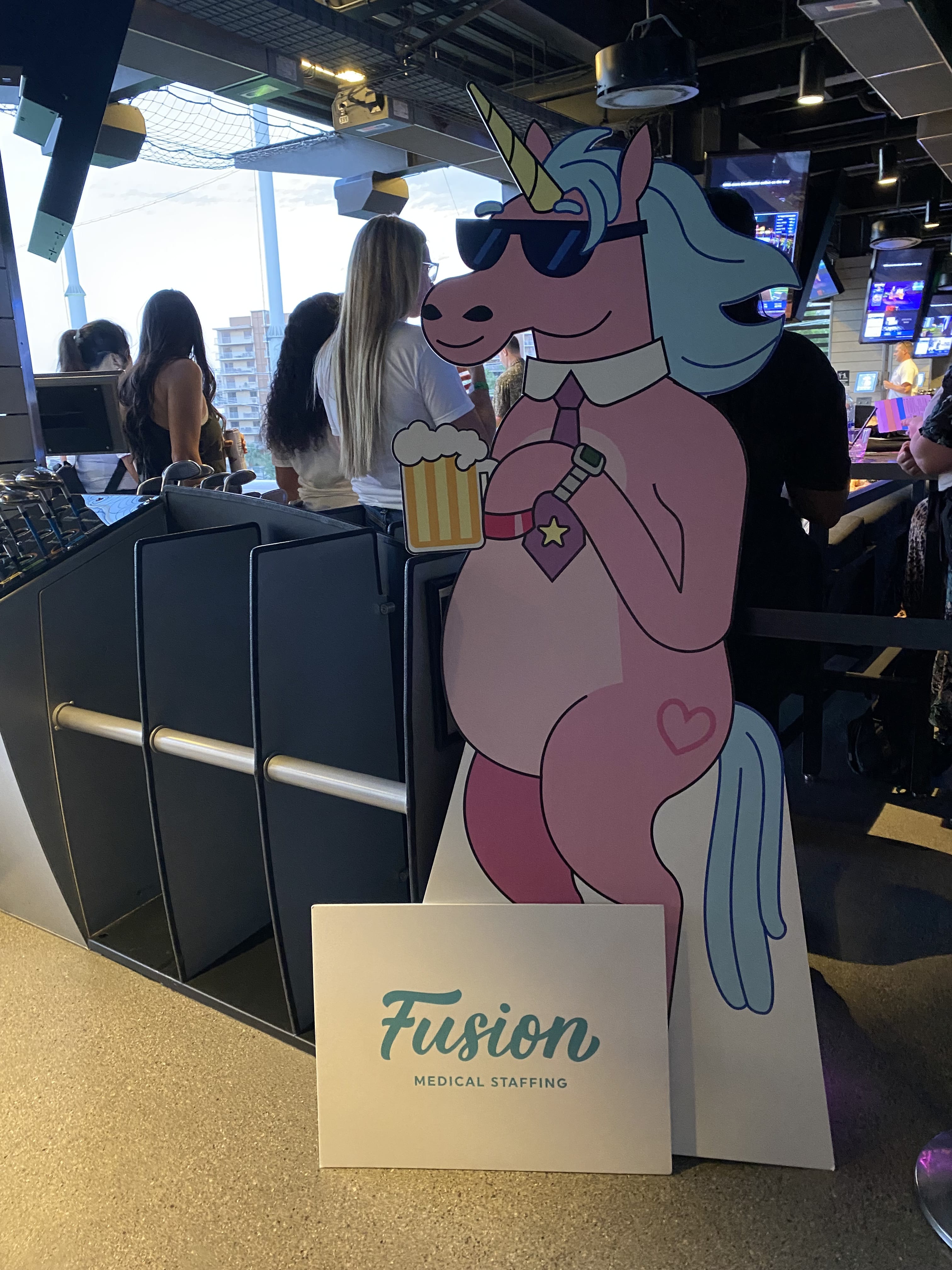 As the kids say, TravCon 2022 was LIT. From the educational sessions to the free swag to the Fusion-sponsored events, there was a little somethin' somethin' for everyone. Tune in next year for TravCon 2023!
Were you at TravCon 2022? Pick up any Fusion swag? Attend any Fusion events? Meet any Fusion recruiters? Share your TravCon experience with us in the Fusion Travelers Facebook group and tag @FusionMedStaff!