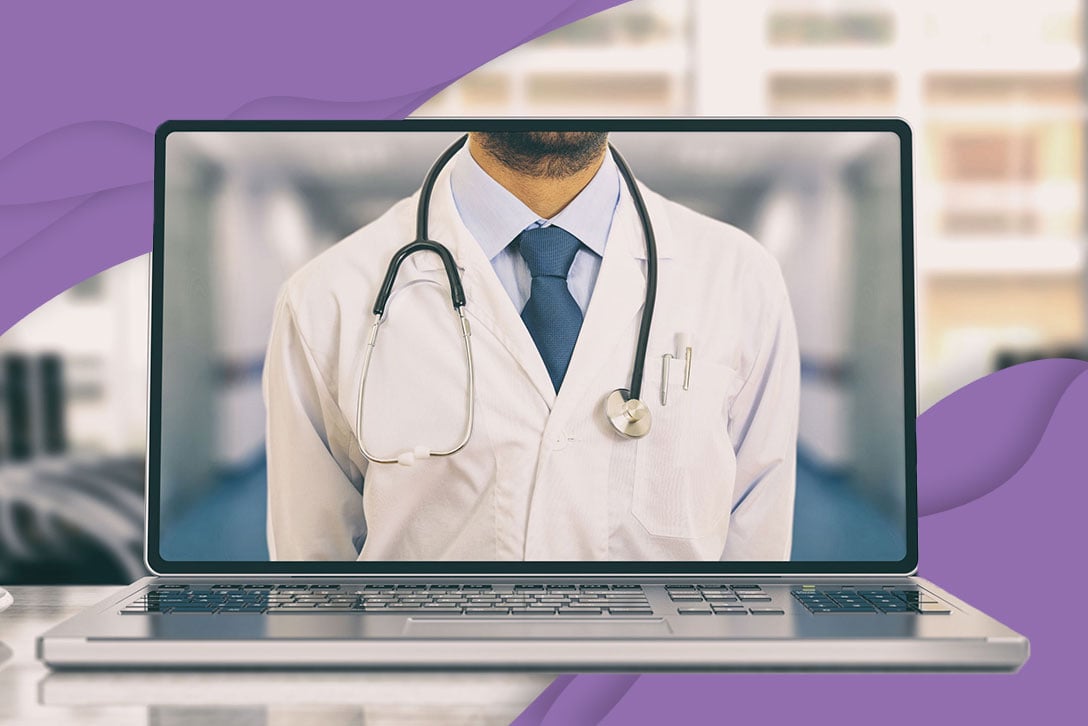 In these uncertain times, everyone is looking to leaders for guidance in any industry. The healthcare industry is one of many, but with the world in a state of suspended animation, one subset of healthcare is on the rise: telehealth, and with it, leadership is needed.
The Demand for Telehealth Leadership is on the Rise
Telehealth has gained popularity
A 2019 Gallup survey of more than 30,000 Americans revealed that just 14% had used telemedicine in the past year, and only 17% anticipated using it in 2020. Telehealth was slower to gain its legs, but then at the beginning of the COVID-19 pandemic in March 2020, telehealth took off. The same survey in 2020 showed that 34% of Americans have used telemedicine, and nearly half (46%) say they are likely to use it in the future — almost 3 times greater than the previous year.
COVID-19 has thrown a wrench into everyone's daily lives, changing the way we live, interact and also receive healthcare. The exposure risk related to the pandemic has many people unsure about in-person healthcare visits. Yet everyone from elderly and immunocompromised to the average person still need healthcare. Telehealth has entered to fill in the gaps.
Why telehealth leadership is important
Many doctors and clinicians do not want patients coming into a hospital or clinic if they are at risk or do not have a serious condition or need for in-person care. This has led to an increase in the reliance of telehealth. With the rise of telehealth comes the need for leaders in its sector.
Now, more than ever, we need leaders in the telehealth industry. Telehealth has been around for some time, but has only now gained significant traction due to the emergence of the pandemic. Healthcare providers all over are struggling to adapt to newer technology to accommodate telehealth services. With no end in sight for COVID-19, organizations everywhere are scrambling to implement, improve, or expand their telehealth services.
Leaders will have to emerge in all aspects of the telehealth industry to quickly and effectively provide structure and executive telehealth platforms and services. Despite the healthcare industry's reluctance to change, providers will need to step up to take advantage of a booming billion-dollar industry.
How telehealth leaders can maximize care
In an article from the American Journal of Managed Care (AJMC), four strategies were outlined in order for telehealth leaders to be successful at quality telehealth management and care. They are summarized below:
Value proposition
Gallup's 2019 health care study showed that only 29% of Americans believe their health care providers integrate new technology that improves the quality of care. While the number may change in light of the COVID-19 pandemic, telehealth leaders will still need to dig deeper to understand what patients want from telehealth services. Instead of "hyping up the hype", they will need to address customer perceptions, questions, concerns and doubts that they may have in the emerging telehealth trend.
Encourage digital culture
Once the spread of COVID-19 has lowered, a vaccine is available or herd immunity is reached, leadership will need to devote time and resources to their plans, increasing investment in some spaces and scaling back in others. Integrating telehealth will require investment and leadership committed to the future of healthcare in order to shift the mindset to a new way of doing things digitally. This includes the mindsets of patients, but also of healthcare professionals.
Telehealth collaboration with other sectors
Innovation is difficult when investment and decision are based on several stakeholders (providers, payers, health-tech, medical devices, pharma, etc.) They impact the decision-making process, define the priorities and influence cashflow. Collaboration of these stakeholders is key to successful and effective digital health. A more inclusive plan of action is needed, with more involvement from all leadership.
Making digital more human
As telehealth increases, the need for aligning the patient care experience to telehealth effectiveness does too. Humanizing the telehealth experience means that leaders will need to know what drives people emotionally. Telehealth leadership will need to prove its purpose, showing how digital healthcare can lead to better patient care and enhancing the health of the collective.
Telehealth leaders are making an impact on the industry
Telehealth is not going anywhere. Many providers are reluctant to change, believing it's not worth the investment due to the pandemic being temporary. However, we live in ever-changing times. The telehealth industry is not going anywhere, and telehealth leaders need to lead the charge into what many believe is still a relatively untapped market.
Even after the pandemic eventually ends, telehealth will make a substantial positive financial and accessible impact on the healthcare industry. However, it's going to take the right leaders to help guide the ship of telemedicine through current murky waters into eventual prosperity.