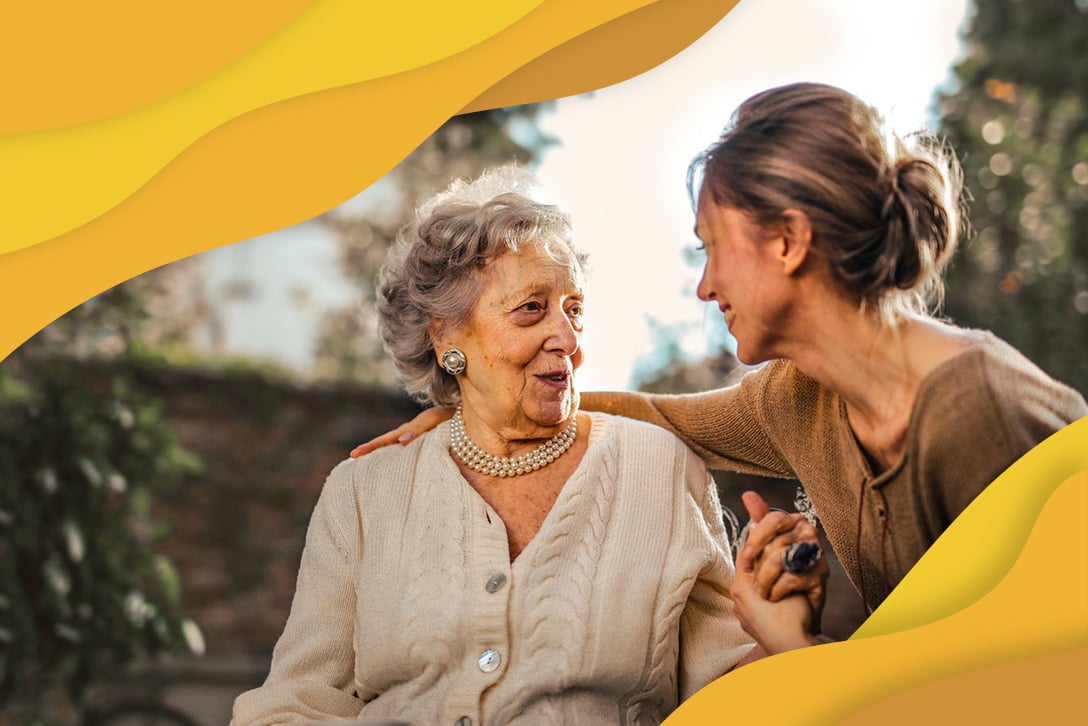 Artificial intelligence and technology have taken on a huge role in parts of our lives, allowing us access to communication methods and information. In fact, we rely so much on the advances of technology to complete projects with detailed research, communicate with our families and friends, and make daily tasks easier—like controlling our home security, ordering goods and services, and entertaining us.
Among these roles tech has, another big function it has is on our healthcare system. Specifically, the rise of technology in long term care (LTC) has skyrocketed this past year.
The Future of Tech on the Rise in LTC
Growing strains on the LTC system
By 2030 almost one in five Americans will be 65 years or older, potentially stretching the LTC system to its limits. Our ever-growing population of aging seniors and baby boomers have made tech in LTC an important gain in continuing to serve up great healthcare to the public. Almost 60 percent of families will provide caregiving assistance and one in three households are caring for a family member with cognitive impairment and around 80 to 90 percent of nursing home residents have both physical and cognitive impairments. It's clear the needs for LTC will notably increase as the number of seniors who have cognitive or physical limitations also increases.
Trending tech in LTC
There are many different tech capabilities available in healthcare. From wearable tech to the systems that record our health information. So, what's new and trending in tech for LTC and how can we invest and promote its growth?
EHR/EMR Systems and E-Records Sharing Capabilities
EHR and EMR systems provide a full synopsis of information about residents, including important things like allergies, medications, and medical conditions. By using e-record sharing, across healthcare providers and hospitals, they can be sure that the details pertaining to their patient aren't missed. And because seniors often have multiple things going on in their healthcare journey—i.e. different medical workers caring for them, diagnostics to continue gathering, tests to run, medications they're on—the details really matter when it comes to quality patient care.
Going Wireless with Data
Gone are the days when healthcare staff need to be tied to a workstation. Direct patient care is possible with tablets and laptops, designed to be wireless, mobile care systems. The benefits of wireless tech in LTC are endless. Most notably, and much like EHR/EMR tech, medical workers no longer have to hunt down a patient's chart or manually update information. By implementing this data into a wireless system, healthcare systems are able to change the way we access patient information. Storing and sharing this information gives a quicker response time and faster treatment for LTC patients.
Telehealth for Collaborative Consultations
All talk has turned to telehealth recently. During the pandemic lockdown, virtual healthcare was the pivot to in-person care, offering much-needed services to those who couldn't get to an in-person appointment. As a result, the need for telehealth leadership grew. Now, telehealth has become a norm for LTC patients who may not require an in-person visit for their level of care, or for facilities in rural areas where accessibility to hospitals isn't as high. Telehealth for LTC patients is also helpful for medical professionals caring for these patients in order to expand their tech usage and provide a higher level of care and comfort to those who need it.
Investing in the future of tech in LTC
While LTC travelers, medical workers and caregivers continue to push tech in the LTC setting, another way to help promote tech in LTC is through teaching seniors. Places like Thrive Center are tech innovation centers, designed to encourage seniors to test out wearable tech, VR headsets and other forms of tech that could elevate their lifestyles.
"We want to be a hub of innovation focused on aging care and bring in senior care providers who are looking to adopt the technology, but also seniors who are ultimately impacted by the technology innovation," Sheri Rose, the center's CEO and executive director, tells HealthTech.
The National Center for Biotechnology Information, says that "one of the greatest potential benefits from current and emerging technologies would be a possibility to provide a new person-centered environment in LTC settings."
A tech-based care center that focuses on its people and its care is the answer. Supporting seniors with technology will continue to propel our healthcare system forward.