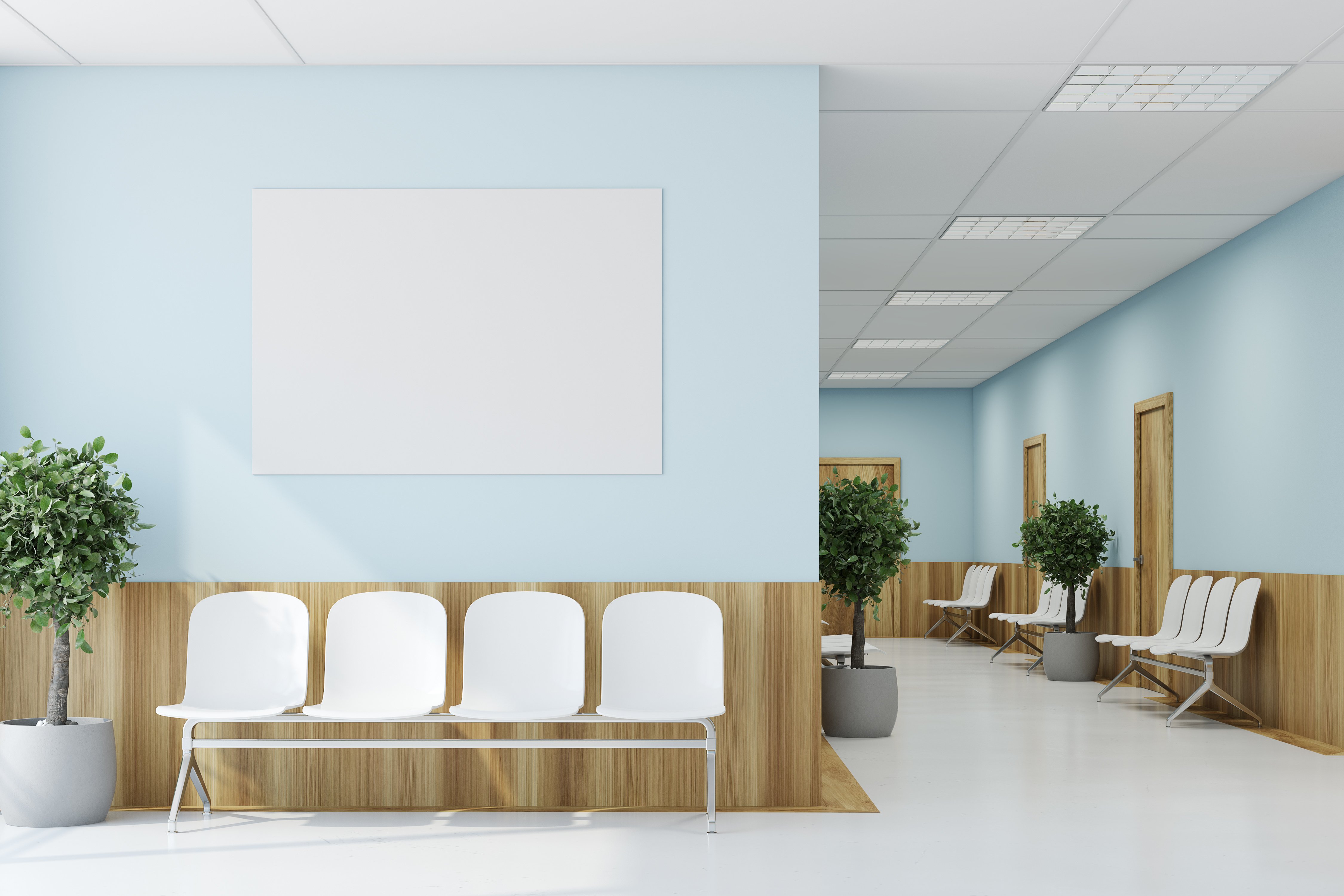 Real talk, when it comes to quality patient care in healthcare facilities, who's responsible?
It seems like we have been in a holding pattern with healthcare. Prior to the COVID-19 outbreak, insurance premiums and medical costs were on the rise, and patients sought to be more involved in their healthcare decisions to get the most bang for their buck. Now in a changing healthcare landscape, rising patient expectations can seem even more demanding, albeit understandable in these uncertain times. Facilities are faced with a health crisis on top of evaluating the level and quality of service they provide.
The Impact Facilities Have On Quality Patient Care
Research from Accenture found that hospitals with superior customer service have higher net margins (50 percent on average) than hospitals who deliver "average" customer service experiences.
"Patients are increasingly shopping for healthcare services, seeking the best possible overall experience when they need care," said Jean-Pierre Stephan, managing director of Accenture's Health customer relationship management offerings. "As a result, leading hospitals are growing profitability not by cutting costs, but by improving the patient experience and satisfaction."
In a 2016 Consumer Insights report from NRC Health, patient ratings and reviews were the most important and most viewed information on a hospital website. So, while patients are taking their healthcare into their own hands and shopping around for the best services, healthcare facilities need to step up their online presence as well as their customer service to have a seat at the table and continue to be relevant in an increasingly competitive industry. A business' reputation largely stems from word-of-mouth banter. You know the saying, "news travels fast"? The same can be said for facility and staff reviews.
Patient service is all fine and good when we're living our day-to-day, but what are patients looking for in their healthcare facilities during a pandemic? Crisis patient care needs communication and authoritative research to lead the way.
Entering the start of the year, digital healthcare portals were among the new up-and-coming healthcare trends and advancements. Now in the face of COVID-19, they are deemed essential for communicating with patients amidst social distancing protocols and cancelled non-emergent procedures. When the worst is over and we are back to restoring standard healthcare practices, this tech will provide patients with more transparent and nearly real-time lab results, offering resources for patients to take some ownership in their personal healthcare journey, including researching and being more informed prior to medical services being provided.
Improving facility reputation
Reputation rests on the laurels of reviewing. Increased competition between healthcare providers and more online engagement are two trends and challenges healthcare facilities can capitalize on. Now more than ever, ratings and reviews can make or break a company, a restaurant, a store and even (you guessed it) a healthcare facility. Patients can go online to rate, review and compare the different rankings of healthcare organizations all over the U.S. If one patient has a negative experience, that can add up quickly to a bad reputation and really scramble patient retention. It's estimated that the lifetime value of a patient is approximately $1.4 million. When a patient has a poor experience, and makes the decision to take their health needs elsewhere, they take their money with them, as well as their power of influence and persuasion that could potentially sway the opinions of others.
How facilities can weigh in. It can seem nearly impossible to focus solely on customer service techniques during a healthcare crisis. Facilities are facing PPE shortages, supply shortages, overrun clinics, and overworked staff. While boasting "quality over quantity" can seem like an eyeroll for many right now, facility directors that keep their staff needs in mind can help maintain the overall quality of care, keeping it at the highest standard amidst overwhelming numbers that seek treatment for COVID-19.
That being said, if this were a normal day without a healthcare crisis, facilities would be acutely aware of patient reviews, treating every patient like their biggest critic. These are good notes to keep in mind for when things do calm down. The fact is, one positive patient experience directly impacts a healthcare facility. Positivity attracts and grows more positivity. Providing a high-quality experience for patients helps improve facility reputation, increase patient engagement and improves a healthcare organization's revenue numbers.
Increasing patient engagement
Building a trusted partnership between patient and healthcare provider can make a positive impact on patient retention. Facilities are deemed healthcare leaders in their communities, and right now, patients and their families are looking at authoritative figures in healthcare to provide answers in an uncertain landscape. News and updates about COVID-19 are fast-changing, which can leave patients in the dark without proper communication and engagement. Be a beacon; be a respite; be an informative sense of calm as much as possible during a time when patients are confused and afraid.
There are several studies that have related a focus on patient experience with improvements, such as quality and safety, patient outcomes, financial performance, employee retention and more. For example, when Georgia Health Sciences Medical Center implemented changes to its visitation policy, promoting patient and family engagement, they saw saw a 62 percent reduction in medication errors, a 40 percent decrease in falls and 50 percent of patients were admitted for a shorter period of time. It's no surprise that patients are more likely to visit the same facility that they trust to get them back on their feet faster.
How facilities can weigh in. Bedside manner matters! Patients want to trust and feel comfortable with the doctors and medical staff, as well as the hospitals and clinics who are caring for them. Treating patients like individual people and not numbers and tasks on a checklist can go a long way to improving the personal experience a patient has.
Enhancing facility revenue
While healthcare is first and foremost about patient care, it is still an organization that requires money to operate at its best. Take underfunded hospitals, for example. The results of a national online survey of infection prevention professionals show that as the COVID-19 pandemic took hold of the U.S., nearly half (48%) of US healthcare facilities were already running low on respirators for treating patients. These facilities range in size and funding, so by no means is any facility immune to the affects of this pandemic. But the echoes of an underfunded, under-managed and disorganized facility ring out whenever PPE shortages are brought up.
Simply put, more funding equals less wrenches in the wheels when it comes to a healthcare crisis, leading to a better patient experience. Positive patient care brings in better reputation and more revenue for that facility. This circle helps in more ways than one. Sure, reviews and bedside manner bring a better reputation and more people in the door, but it can also help healthcare facilities keep their staff, minimizing turnover and improving patient trust. Research found that implementing patient-and family centered care practices at Bronson Methodist Hospital in Michigan led to a decrease in the average nurse turnover rate (from 21 to 7 percent). They estimate that this has led to a savings of $3 million over 5 years.
Plus, the "patient experience" is being used by insurance payers as a metric to determine quality of care. New "quality of care" types of partnerships between healthcare facilities and payers are becoming more and more common and are changing the way that the parties who are paying healthcare bills create contractual agreements and determining the landscape of the healthcare bottom line.
How facilities can weigh in. The Advisory Board Company reported that a 10 percent increase in customer loyalty could generate more than $22 million in revenue for the average hospital. Money is made from the satisfaction and loyalty of patients who trust their healthcare provider. Which, regardless of money, should be the goal anyway; however, a better bank typically allows for better resources, equipment and staff, and therefore make it easier to meet and exceed patient expectations.
When the healthcare crisis has died down, and the U.S. has had a chance to get their footing again, healthcare facilities will need to pay attention to both the people and the numbers to drive the healthcare experience moving forward.
**Update: There have been new developments in the COVID-19 pandemic since this story was last updated. Some information may no longer apply. Visit Fusion's COVID-19 Response Page and the CDC's current public health guidance for more information.**