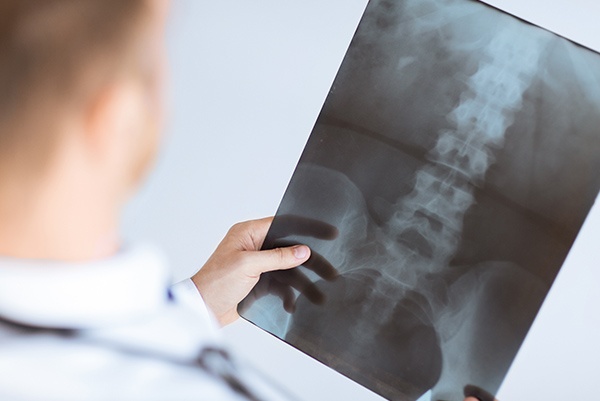 The Importance of Radiology
A lot of times when we think of radiology, the first thing we think of is an X-ray. Someone who takes a picture of our insides to tell us what the heck is going on in there. But radiology isn't just about scans and images, though it's a huge part of it. There are different types and specialties to consider too. Why is radiology such an important part of the healthcare industry? There's a lot more than meets the eye in this profession, so let's get the whole picture (Ha! Puns. See what I did there?)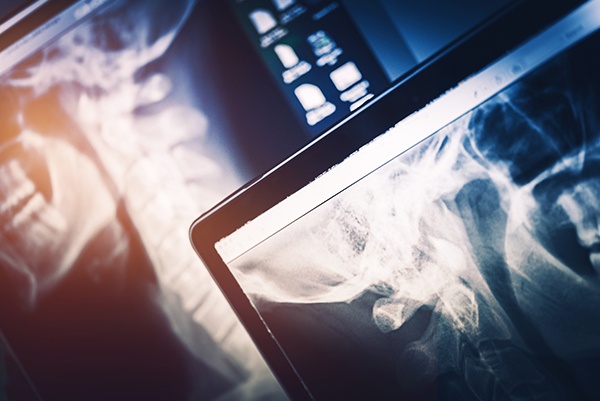 Radiology is the main diagnostic tool for many diseases right now. Without radiology, we would have a hard time diagnosing what's wrong with a patient and how to best treat them. An increased range of diagnostics and improved image clarity have made diagnosing more effective more than ever. Hooray, technology!
Let's start with the basics. There are two different types of radiology.
Diagnostic Radiology imaging studies, like MRIs, X-rays, Ultrasounds, CT scans, and barium studies, used to diagnose diseases and conditions.
Interventional Radiology are imaging studies, but are guided by imaging to correct an underlying disease or condition.
blocking blood clots so they don't move by inserting filters into the veins
biopsies of organs and tissue
treating uterine fibroids by blocking blood vessels (embolization)
fractured spine treatments and injections
cardiac arrythmia, pacemakers
angioplasty
coronary artery stenting
Additionally, Radiation Oncology is a third type. It specifically treats cancer by radiation. These techs work with high doses of radiation to shrink tumors, in a series of visits for short intervals.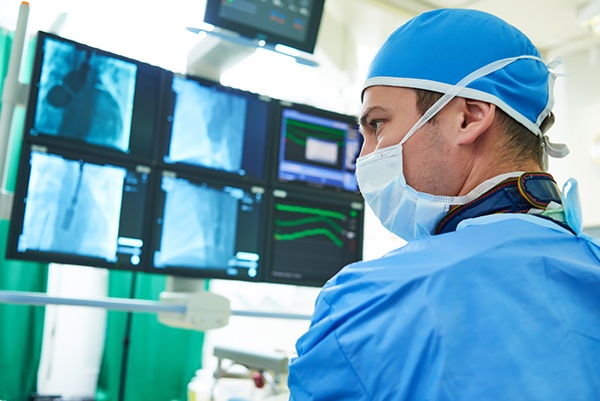 Within radiology, you have sub-specialties in diagnostic and interventional.

Nuclear Medicine provides images involving small amounts of radionuclides in their process, including images like PET and SPECT scans.

Neuroradiology works to diagnose and treat brain, sinus, spine, neck, and central nervous system diseases related to aging and degenerative disease, seizures, stroke, cancer, cerebrovascular diseases, and trauma. Imaging techniques commonly used include angiography, myelography, and MRIs.

Vascular and Interventional Radiology works to diagnose and treat diseases using of various imaging technologies, including fluoroscopy, MRI, CT, and sonography. Some of the therapies include embolization, angioplasty, stent placement, and thrombolysis.

Pediatric Radiology uses imaging related to diagnosing, caring for, and managing congenital abnormalities and infant/child-specific diseases.
More about imaging....
The University of Virginia health system created a helpful infographic explaining the different types of imaging tests and what they are used for:
X-Ray
Takes an average of 10-15 minutes
X-Rays take images of bones and foreign objects in tissue. Common conditions diagnosed with an x-ray are fractured bones, infections, breast cancer, arthritis, osteoporosis, gastrointestinal issues, and bone cancer.
CT Scan
Takes an average of 10 minutes
CT scans take image slices of bone, tissue and blood vessels to assess cancers and emergency situations. Common conditions diagnosed with a CT scan are trauma injuries, brain injuries, infection, lung cancer, tumors, stroke, and vascular diseases.
MRI
Takes an average of 45 minutes to 1 hour
MRIs create 3D images of soft tissue. Common conditions diagnosed with an MRI are multiple sclerosis, internal bleeding, tendon injuries, joint issues, prostate cancer, female pelvic issues, dementia, and tumors.
Ultrasound
Takes an average of 30 minutes to 1 hour
Ultrasounds create pictures of soft tissue, blood flow and their movements. Common conditions diagnosed and uses of an ultrasound are heart attack causes, heart disease, biopsy guidance, prenatal issues, blood clots, and blood flow issues.
PET Scan
Takes an average of 1.5 hours to 2 hours
PET scans capture organ and tissue activity. Common conditions diagnosed with a PET scan are Alzheimer's disease, epilepsy, Parkinson's disease, and other memory issues.
What are the most popular imaging specialties for soon-to-be imaging professionals?
Great question! According to the Pima Medical Institute the top five radiography specialties are: CT (computed tomography), MRI, (magnetic resonance imaging), Bone Densitometry, Mammography, and Nuclear Medicine. Ultrasound modalities are also very in demand.
Why are these the most popular imaging specialties?
Often, the most popular modalities become an aspiring imaging professional's choice, because of the wide breadth of opportunities available to them. These specialties can often be applied to a variety of different settings, including hospitals and outpatient centers. It's also common for imaging professionals to specialize in several different modalities too. There's never a dull moment!
To learn more about Fusion's radiology department, click here.
If you're ready for your new radiology adventure with Fusion, check out our Free eBook Travel Guide, or you can click the banner below and check out our current radiology jobs.