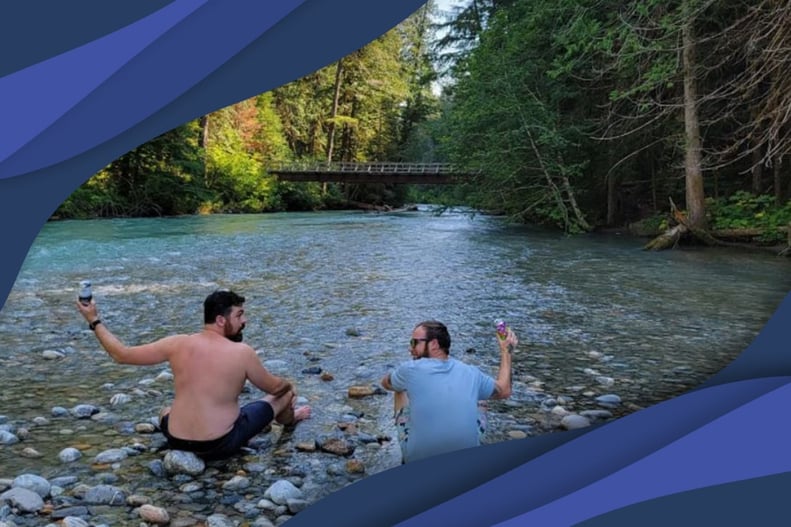 Being a travel nurse is a worthwhile career that takes you on adventure after adventure. Not only will you experience the thrill of working with patients, but you'll also get the chance to venture through various destinations across the U.S.
Want to visit all the country's national parks? Want to travel by brewery? Want to live out your foodie dreams in the Pacific Northwest? Want to help improve the lives of everyone you touch? These (and then some) are the possibilities that await you as a Fusion traveler.
The Journey from Pro Travel Nurse to Fusion Staffing Recruiter with Jarrad Griffith
As a Fusion traveler, you're part of the Fusion family. Just like that, no questions asked. And since now we're family, your happiness and success are important to us! So, when travel nurse Jarrad said he wanted a career change into the world of recruiting, the Fusion fam was here for it! This is Jarrad's journey from professional travel nurse to travel nurse recruiter.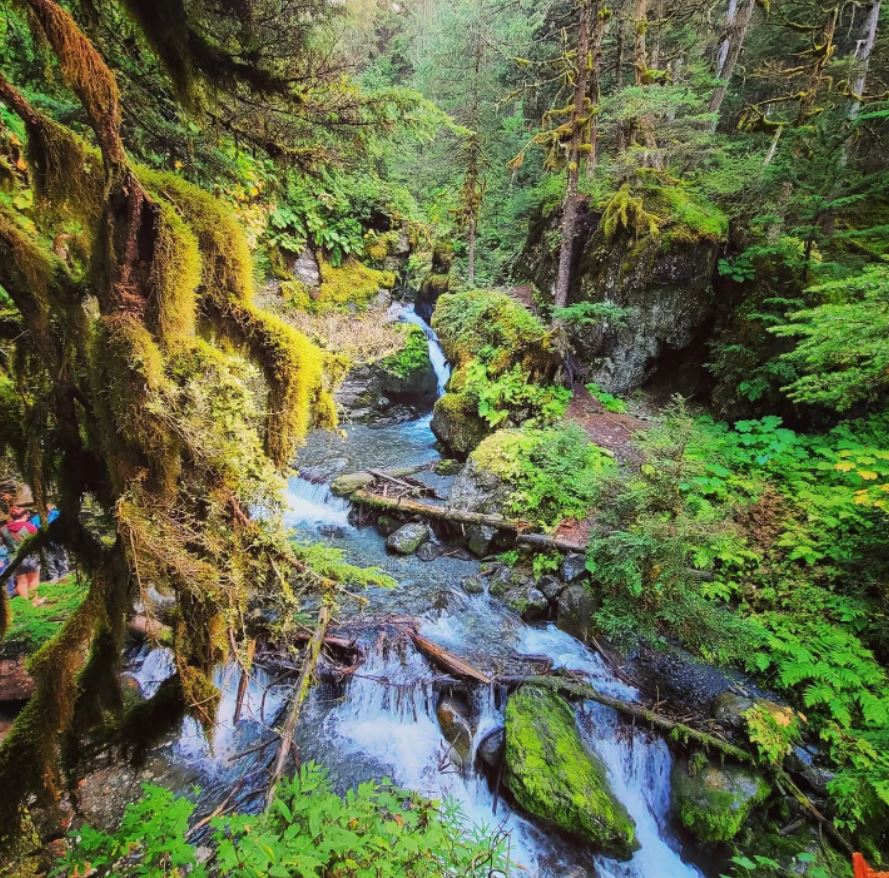 The rockstars behind the curtain
If you're new to med travel, then you may be wondering what the big deal is with these recruiter folk. While the dictionary may see "recruiting" as a way to enlist new members to a group, it's so much more than that to Fusion and its travelers.
Here's the sitch: Your recruiter is your biggest cheerleader, an advocate all day every day, and your most valuable resource. At least, that's how it is with Fusion Med Staffing recruiters. In addition to helping you find your next med travel assignment, your recruiter is your friend, someone who will be there for all your travel experiences, good and bad. They're someone who just gets it.

Discover your nursing flex
Answers a series of fun, lighthearted questions to find out what your nursing flex is. Are you a Problem Solver? Educator? Critical Thinker? Caretaker? Challenger? Only one way to find out!
Q&A with former Fusion traveler and current Fusion recruiter, Jarrad Griffith
Megan Bebout: Hey Jarrad! Thanks for letting us share your awesomeness. Spoiler alert: You started as a travel nurse and now you're a recruiter. Can you tell us why you become a nurse?
Jarrad Griffith: Hello, absolutely! I was part of a volunteer fire fighter department and responded to medical calls until emergency medical services (EMS) arrived. One evening, we had a call that involved Flight Med. I exchanged info with the flight nurse on the call before they transported the patient to the hospital.
After giving him a call the next day, he invited me along for a ride. After going on a few rides with them and talking with him during our down time at the station, it became my dream to become a flight nurse. After school, I went to the emergency room (ER) for my first job in nursing, but really did not enjoy it until one day we transported a patient up to the operating room (OR). I knew then that was where I wanted to be. Within a few weeks, I transferred from the ER up to the OR, and my nursing career began!
MB: That's amazing! What inspired you to take your nursing career on the road and start traveling?
JG: After a few years of moving up in my career, there were quite a few travelers that had passed through the OR. I always liked to travel for hiking and other outdoor activities but was kind of nervous about the idea of leaving home and hitting the road. Finally, one day I just decided to give it a shot.
For my first real travel assignment, I moved from South Carolina across the U.S. to Phoenix, Arizona. After this, I was hooked. It was amazing to get to spend time in a different part of the country and do the job that I enjoyed so much. It really helped my career take off, as well. I was being exposed to new ways of how different hospital systems were run. It really helped me expand my skills as a circulator and scrub by getting to see some better practices that helped shape me as a nurse.
MB: Wow, South Carolina to Arizona is quite the jump for your first assingment! How long were you a travel nurse?
JG: I was a travel nurse for almost 10 years. I loved every minute of being a travel nurse. It was constantly a new adventure. Travel nursing took me to places I would have never imagined, the adventures I always read about in Backpacker Magazine, and then I got to experience firsthand.
It can be very taxing at times, especially when it came time to pack up and move on. As a travel nurse, you are constantly meeting new people, hopefully making new friends at every place you go. I have met some lifelong friends that I will always have contact with, even as years have passed.
MB: Jeez, a decade of travel nursing! You must have a fun or memorable travel nursing story you could share. Do you mind?
JG: I have tons of memorable stories from every assignment. I have climbed 13 of Colorado's 58 14,000-foot peaks. One day I even bagged four in a day. I climbed Mount Rainier with a coworker while on assignment in Seattle. That same assignment, I went up to Whistler with some other coworkers that invited me to go downhill mountain biking. I had never done that before in my life and it was terrifying. I have also hiked in all 50 states, thanks to traveling!
MB: So jealous! So, you've been a traveler and recruiter with Fusion. Tell us: How is Fusion different from other med staffing agencies?
JG: For me, Fusion Med Staffing really felt like a fun company. Everyone I encountered treated me almost like a friend, even my recruiter was a friend from a previous assignment we had together. Everyone I encountered was always so friendly and positive. It really felt like I could count on them if there was a situation. I only have experience with two other agencies, but I can say that I felt more appreciation and positivity all throughout the process with Fusion on every assignment.
MB: Aw, I feel that from the Fusion fam, too. What led you to be a travel nursing recruiter?
JG: I really wanted to settle down in Alaska, which is where I am currently. I took an assignment up here and really loved it. Alaska is really an outdoor paradise with so much untouched wilderness. I sat down and started thinking about how I really enjoyed talking to fellow travelers about the things they did and saw while on an assignment. It was cool to talk with people about the adventures and things going on in their lives and understanding the high and low experiences of traveling.
At first, I thought about being a travel agent, simply for my passion of travel. In some ways I still feel like a travel agent, only I get to work with people that are in the same profession that I spent almost 13 years in. I wanted to work with Fusion because I traveled with Fusion, and I had firsthand experience of how well they treated their travelers. I knew it was a company where I wouldn't be just another number but would feel valued.
MB: How would you say Fusion has made an impact on your life?
JG: Fusion has really impacted my life because it has helped me get to places that bring me happiness. I traveled for the experiences, and Fusion helped me gain those by allowing me to take an assignment in the general location, sometimes even in the exact location, I wanted to be. Now as a recruiter, Fusion allows me to live and work in one of my favorite places on this earth, Alaska. Who could ask for anything more?!
MB: That's so great that you're able to work from Alaska! What was the transition like between travel nursing and becoming a recruiter?
JG: For me, it was easy. I have a great friend that has been solid with advice along the way, helping me out whenever I need it. I think it really helps that I can relate to travelers new and experienced. Being able to help them and educate them about some of the nuances of traveling. I think it really helped that with traveling, I had to learn new charting systems every so often so learning Fusion's software hasn't been that tough. I have really enjoyed the transition so far and I am glad I decided to make the transition.
MB: Love that! How would you say your travel nursing experience helped you in your recruiting career?
JG: My previous nursing experience allows me to relate to what travelers are going through, throughout the process of both traveling and working. I know firsthand the stress of having to work 40 hours and somehow get packed up to leave in two weeks. I really felt like my experiences of assignments would be helpful when travelers decide where they want to go next. Just having been to so many places in the U.S., I feel like it has given me some extensive knowledge of what each region is like and hopefully, can help me send travelers to what they are looking to get out of their assignments.
MB: Thank you so much again, Jarrad! Here's our last question: As a travel nurse, what advice would you offer to nurses starting their careers?
JG: Of course! From a former travel nurse's perspective, I would encourage new and current travelers to stay dedicated to learning and mastering their craft. If you want to be the best at what you do, you must put in the effort day in and day out even when the workday is over. When I first started, I kept studying every night for what cases I would be doing the next day. It really helped me move along faster in understanding the actual procedures and help me get off orientation faster. It was the dedication that helped me move up in my nursing career. For new nurses wanting to travel, I would say that experience is key, and be sure you get that experience.
Like what you're reading? You may also like 10 Ways to Build Trust with Your Med Travel Recruiter
No matter which side of the aisle you're on, travel nurse or med travel recruiter, there's a place for you at Fusion Medical Staffing. And we would love to have you as part of the fam! Our mission is to improve the lives of everyone we touch and as the old saying goes, "the more, the merrier."
Interested in becoming a Fusion recruiter? Check out our corporate jobs and submit your resume! Wanna join the Fusion fam as a professional traveler? Search for travel jobs within your expertise and start your adventure!