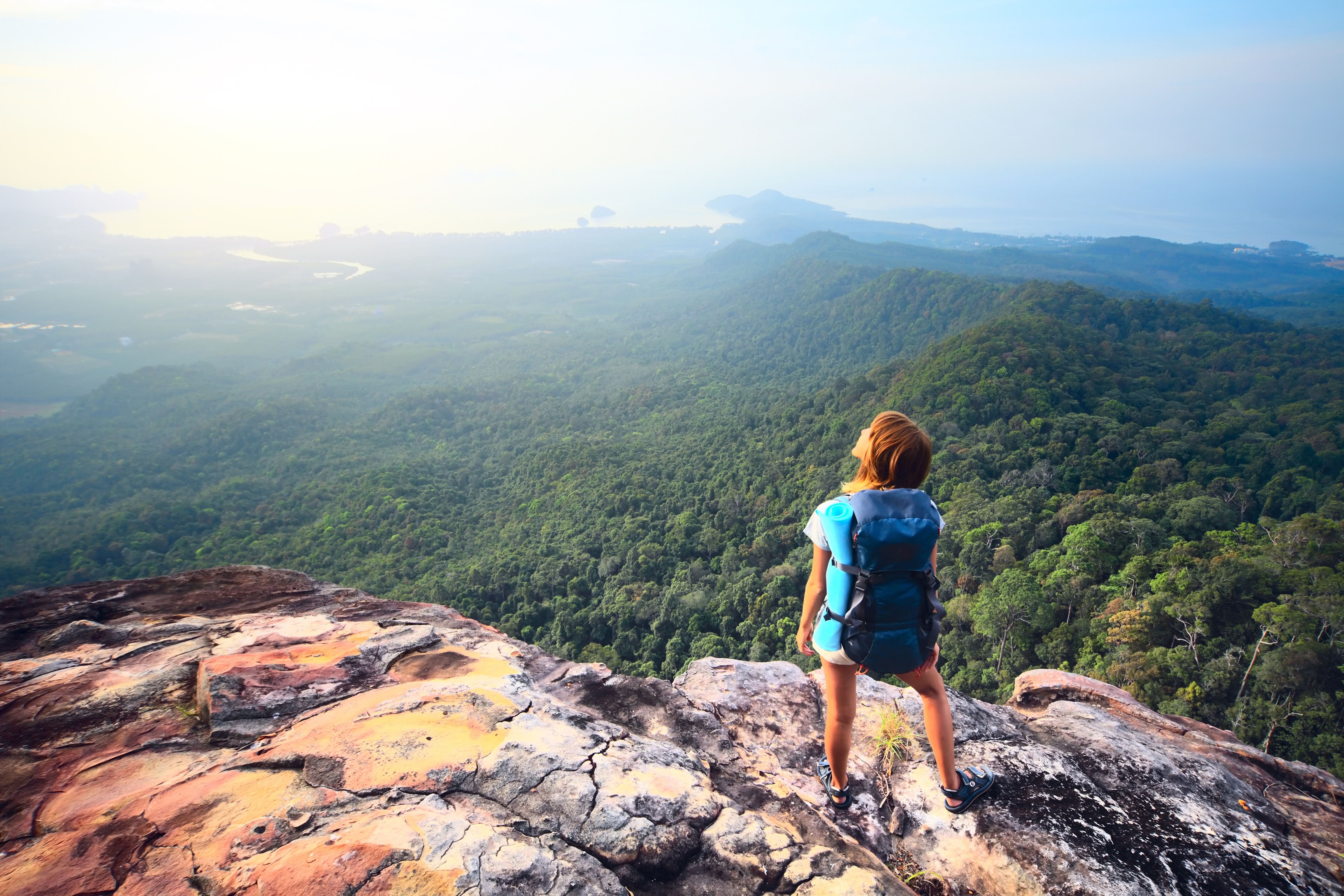 A traveler-first outlook gives healthcare professionals a more prospective opportunities to get what they want out of their travel life through specific resources and career autonomy. Travelers, it's time to take the wheel and discover your best career self.
The Road to Taking the Wheel As A Traveler
Taking charge of your travel life
Being a traveler is more than an adventure or any other job for that matter; it's a chance to take control of your medical career. You get to ask yourself, "Where am I going, and more importantly—why?" A career in healthcare takes time to build. You allocate a big chunk of your day dedicated to your job, so you should be able to pick where you go and what you do during that time frame.
Every day, travelers are empowering each other to take charge of their traveling medical career, deciding where they take travel assignments, when they work, and why they want to head to their next destination.
Despite this freedom to choose your own destiny, traveling medical professionals still need the support of a reputable and trusted medical staffing company, as well as resources to land their dream position in the city they want. The objective is to live the ultimate travel life that fits with your personal specific traveler needs. But that can't just happen out of thin air. Travelers need someone in their corner as much as they need their autonomy. The two go hand in hand.
The great thing about a future-forward medical staffing agency is that they give you the space to figure out your future but offer guidance to make those big decisions a little easier on the traveler while keeping independent traveler success a priority.
The path to putting your medical traveler future first
1.) Take ownership of your future.
One of the important steps in putting your traveler life (and career) first is to realize what YOU want to get from being a traveling medical professional. When you decide where and when you work, it's easier to keep yourself accountable and in control of your personal happiness. By identifying your why and a medical professional, you can then recognize opportunities for growth within your role, leading to a better traveler experience.
2.) Take advantage of available resources.
The internet is a vast ocean of knowledge and research. Get busy browsing online resources to get a leg up on your healthcare education and know-how in your field. Additionally, medical staffing companies (like Fusion) have a library of resources you can use to learn the ins and outs of a traveler's life and how to climb that healthcare career ladder.
3.) Learn new skills.
You can expand your talents as a healthcare professional by adding new qualifications to your resume, attending trainings and conferences, and by staying updated and educated on new healthcare technology, healthcare trends and news. Working in healthcare is an energetic career full of competition which offers an opportunity develop new skills and grow with your experience.
4.) Allow yourself to have a better experience.
When you have the freedom to choose the travel assignment that works with your lifestyle, you have more mental space to focus on advancing your skillset, taking on new opportunities and learning more about what you want along the way. A medical staffing agency that puts you first will be in your corner to assist with the unknowns in travel life and to bolster your prospective career advancements.
The future of traveling medical professionals
With the need for more healthcare professionals comes the need for a more traveler-centric mentality. Healthcare professionals are putting more energy into where they work, when they work and why they choose this career. It makes sense that medical staffing companies follow suit and support the traveler-centric way of thinking so they can encourage healthcare professionals to follow their path to a successful career.