Getting to know Joe!
Joe Kunes: Therapy Account Manager and Team Lead.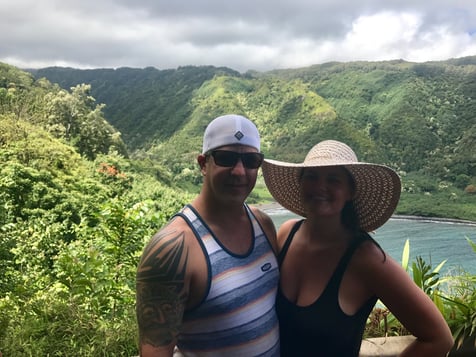 What is your favorite part about being a recruiter?
Helping therapists find their dream positions and better their career! That's why I love what I do. It is so fun to see my therapists sharpen their skills in a variety of settings and see the country. I put myself if their shoes and always look for what is in their best interest. It is extremely rewarding to see my travelers grow and explore the country! When you talk to me you will hear my excitement, I truly love it!
How long have you been working as a recruiter? What did you do before this?
16 months. Prior to Fusion I worked as an HR Manager for 3 years and following that I worked in sales for two big corporations in Omaha.
When you aren't at work, what do you do in your free time?
Hang out with my 4 year old son Thomas! Family time is very important to me. I enjoy playing volleyball and being active as well.
Describe yourself in three words.
Positive, Driven and Caring.
What is your favorite place to visit for vacation?
I just went to Hawaii. That has been one of my most favorite trips! I also love visiting Colorado.
If you could think of a pickup line that could cross check as a recruitment line, which would it be?
Do you have a map? Because I keep getting lost with all these travel openings!
What is a typical first-time traveler's biggest worry?
Hands down housing! But never let it worry you. Tons of resources and we have our own department! Housing always comes together.
If you could choose a form of communication- email, phone call, or text- which would it be and why?
Call or text. I love text because it does allow for quick communication when someone is unable to take a call. But call is definitely my go to. I want to hear about your day and how things are going. Hard to do that in just one text.
If you were a traveler, what would your top three assignment destinations be?
Lastly, what is the best advice you have for a traveler looking for a good recruiter?
Go with someone you trust and feel like you can express concerns with. If you feel like you can chat with them like a friend and they come off sincere and genuine, then you are working with the right person!
Candace and her adorable kiddo, Thomas!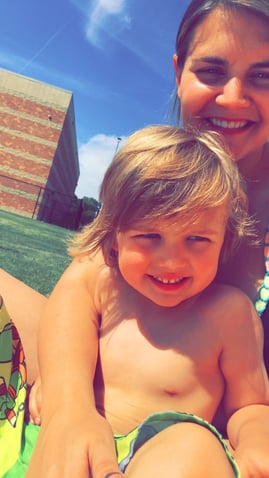 Kudos:
"Candace is always positive! She is a very hard worker and tries her best to help everyone as much as she can. She is super goofy and is always laughing!" – Carlie
"Candace always comes into work with a smile on her face! Her energy in the office is contagious and makes me proud to have her on the therapy team. There is never a dull moment when she's around!" Mike F.
"Candace is a fantastic recruiter. She develops amazing relationships and honestly cares for all her travelers best interests! Candace brings a smile to any and everyone she meets; she keeps the entire team on their toes with her great sense of humor!" - Esther