Are you thinking about getting into the travel lifestyle? Maybe you are a current traveler but curious on the top job locations? Lucky you! These are the TOP 10 states when it comes to travel MLT jobs!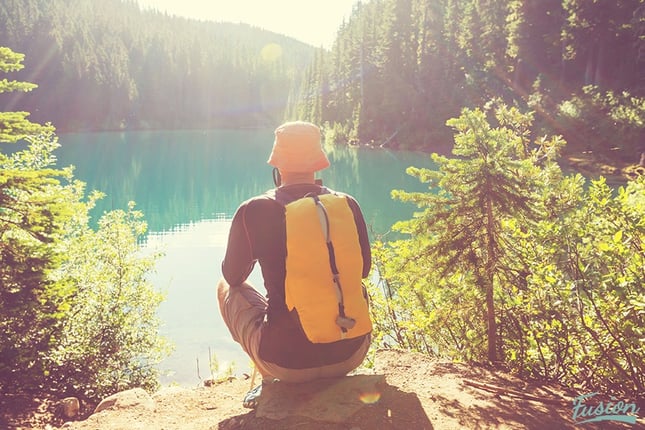 Washington - The northwest is a MUST when it comes to your travel bucket list. Starbucks AND Amazon are also there, so it's gotta be great, right? Maybe you are more into the natural beauty this great state has to offer. There's plenty to go around here!
Oregon - So Oregon has many similarities to WA, but guess what? you can also go visit Cannon Beach which is where the famous Goonies rock lives. (If you haven't seen The Goonies, then you should stop reading this and go watch it. now.) Aside from that great landmark, the food, the beaches, the hiking. You name it, OR will help you experience it!
Kansas- Before you skip what we are about to say, just hear us out! Not only will you find yourself making too many terrible Wizard of Oz jokes or cracks at how flat the state is, you can actually check out some really cool landmarks throughout the state. If that's not enough to get you there, the BBQ and love of college sports may help! (Bonus: the thunderstorms!)
Iowa- Midwest states can start to all sound the same BUT Iowa is the best thing since sliced bread...well, actually sliced bread was created there. With several great cities to visit that offer everything from great entertainment to great food, IA is sure to keep you busy. Spend a weekend at Okoboji Lake or better yet, the ICE CREAM CAPITAL OF THE WORLD!?
Pennsylvania- Of course you immediately thing of Philly (cheese steaks included), but what about the home of the oldest golf course? Or even catching Groundhog's Day in Punxsutawney? But really, the rich history of our country, sports fanatics, and everything in between, PA is awesome.
North Carolina- You better be ready to watch some college basketball here (choose your side wisely!) If you love the mountain views, and the beach, but also southern charm, then look no further. Warm weather, fried food, and all the sweet tea you can drink.
Alaska- Chances are, most of us wouldn't get the opportunity to live in AK. Its beauty could speak for itself. The Northern Lights alone are a great reason to check this chilly spot out. The views (mountains, hills, water), the wildlife, and the lack of traffic/people are added bonuses! If you love adventure and nature, pack your bags!
Arizona- We're gonna bet if you turned your nose up to AK, then you maybe be someone who would rather soak up the endless sun of AZ. While that is the norm for reasons to head to AZ, you can also catch a little bit of everything, depending on the direction to drive, like snowy mountains! Open spaces, bright skies, oh, and no daylight savings. So that's pretty cool.
Texas- We'd like to assume everyone in TX is rocking boots and a cowboy hat, but that is far from the truth. The states list of things to do and see is as big as the state itself (everything's bigger in TX, right?) Music festival lover? Texas has you covered! Their hospitality will keep you coming back. If the timing is right, you could always catch the famous Texas State Fair! You will be saying "Hey Y'all," in no time.
Louisiana- The obvious reason to hit up LA would be to check out NOLA during Mardi Gras, right? Along with that this state explodes with personality and fun. Live music and a festival for pretty much everything. Southern classics to stuff your face and plenty of historical spots to check out too. Bike trails and camping are another big thing for this spot!
And there you have it! The great thing about being a MLT with a national certification is that it allows you to travel/work in the majority of the U.S.!
Still trying to decide if travel is for you? Or maybe you are thinking about joining the Fusion Medical Staffing Family? Traveling MLS, Katherine Stine shares her 11 Reasons to Travel (with Fusion!)
Want to get more information about travel? Have a recruiter contact you today!