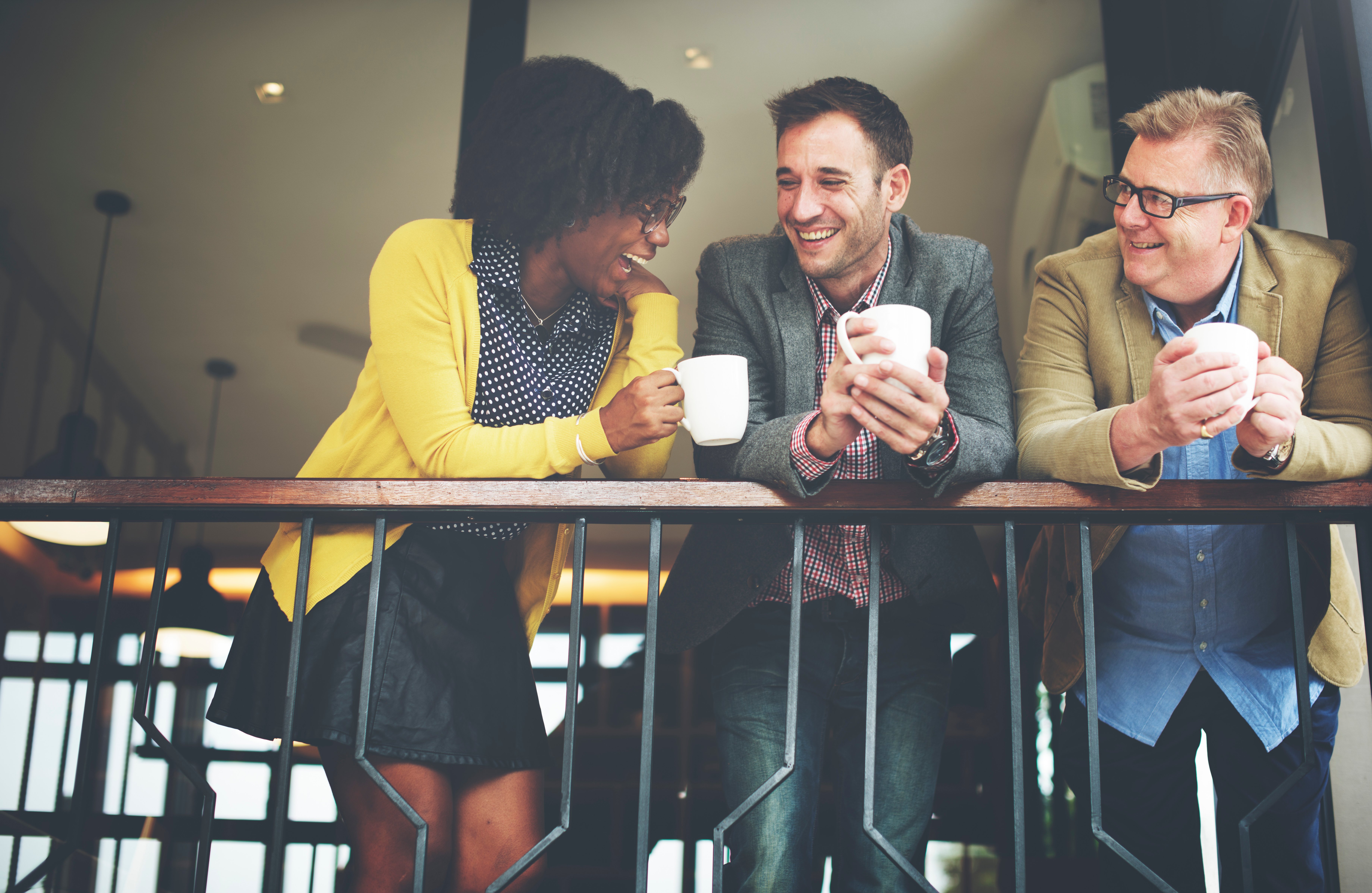 Sure, you could roll the dice and select the first medical staffing company you see, but if you're going to get the most out of your traveling medical profession and your experience, you should be picking a company that fits your style and has your best interests in mind.
Here's a quick list of questions to ask yourself (and others) when searching for the right medical staffing company to work with.
Top 3 Things To Know When Choosing A Travel Agency
What is their reputation?
Just like you wouldn't eat at a restaurant with a ton of bad reviews, you shouldn't work with a medical staffing company who gets negative comments. What do their online ratings look like? How about their social media interaction? If they are actively engaging with their followers, and they've got some gold stars on the books, they're worth considering.
Don't just keep your inquiries to Google searches and reviews. Go straight to the review source! Ask others who have worked with the company, both internally and as a medical traveler. What's the word of mouth? When a medical staffing company does well, other travelers and employees will rave. If you can't find someone who has worked with them, it's time to do some snooping. We're talking online research, not camping out in a tree with binoculars. Hit up LinkedIn or scout out different nurse forums or traveler groups online for honest reviews.
What's the company vibe?
When you're screening a medical staffing company, it's a good idea to browse through their website. Not only will you get key info from taking a virtual stroll their their site (benefits, perks, top cities to travel to, etc.) a website will reflect their brand and style, so you know what to expect. Is their site updated? Do they have a friendly, laid back style? Do they look fun or more serious? If they're a reputable company, their website will reveal it.
If you're in the area, visit their headquarters and gauge the company atmosphere that way as well. Choosing a medical staffing company to work with is just as important as choosing the job you're taking.
Do they care about what matters to you?
It's also important to look at the company logistically. Beyond the benefits and the awesome recruiter-turned-friend that you have, are they able to fulfill your needs? If you're a travel nurse, do they provide locations for nurses? If you're in a different field, do they offer travel jobs in your specialty?
A recruiter is your compass to your next travel assignment, so you want to have a good rapport with them. More than that, you want them to have your best interests in mind. Whether you're a new or seasoned traveler, you have goals and ideas of where you want to be. A good recruiter will listen to you and find you the best travel job for what you're looking for. That means if you're like, "Hey I'm not into coastal environments," they're not going to try and sell you on surf country. A recruiter is a trusted reference to the travel lifestyle, and they'll put your needs first.
More about Fusion from our travelers...
Speaking of company vibes, caring and reputation, we have a few stories to share from two Fusion travelers.
Katie S. reflects on her experience in Lab, but also applies it to all the clinical departments Fusion Medical Staffing services, such as Nursing, LPN/CNA, Cath Lab, Rehab Therapy, and of course, Lab. Katie is a long-time traveler with Fusion, and she answers the big questions: why travel and why travel with Fusion?
Travel and Location
"Sometimes we want to bounce around, but other times we would like to be near a certain place. I really like the spontaneous nature of seeing what is available. However recently, I wanted to be close to home to help out my Dad after joint replacement I feel incredibly grateful Fusion found me something within commuting distance. I could be home while my family needed me and continue the traveler life. It really was the best of both worlds! As travelers, we get to live in cozy little towns or fast paced metropolis areas. Whether you want be near your favorite team, mountain range, or family- Fusion can get you there. Adventure may mean something different to each of you. To me, I love knowing I'll be going someplace new to explore. New food, new parks, new architecture, new activities- or at least a new setting for old hobbies— and best of all, new friends!"
Networking
"As I just mentioned, new friends are quite the perk. Even after a single assignment in a new place, let alone a few, one can really start to build a nice network of other techs (as well as people from our favorite pastimes). I recently got to enjoy a ladies' getaway with two great friends from opposite coasts. I met one from an LA assignment and the other on another contract. We escaped to Vegas for a long weekend, sharing labs stories and building personal connections. How cool is it to unite professionals and become friends? Another very satisfying moment in my career was connecting two managers. One from Spokane, WA & the other in North Adams, MA. The east coast lab was experiencing an issue with an analyzer that the west coast lab had gone through and solved. I was able to get them together on a troubleshooting phone call and solve the connectivity problem that service was unable to remedy. It was a pretty special feeling!"
Experience
"Gone are the days of graduating and working in one office for 30-40 years. While that choice can still be very gratifying, going all over to different labs really helps the learning curve. Think of the number of machines we know and the LIS systems we can seamlessly adjust to. What an asset! We most likely know more maintenance and troubleshooting in greater variety and detail than most because of all the different labs we grace with our presence. Our long resumes can attest to all the knowledge we possess and utilize."
Speed
"This pretty much goes with the above-mentioned experience, but I think it deserves its own category. Most permanent staff members are trained in approximately 3-6 months depending on the lab structure and number of involved departments. We are expected to arrive and be ready to help almost from day one. Typically, generalists are trained and operationally independent in roughly 2 weeks depending on our style and functionality of the lab. We are really needed to step right up and step right in. Therefore, we are here to help get the job done and meet the demands of our communities to keep them happy and healthy."
Flexibility
"We are masters of flexibility! We work a variety of shifts and departments. Some of us prefer a certain skill like Blood Bank or Micro, while many love being Generalists. Regardless of department, we might work different shifts or shift lengths. Even within a certain area, a laboratory may be set up differently and encompass different tests or methodology for a procedure. We are here for whatever our contract needs and that is a very awesome thing. Another versatile aspect of our work with Fusion is the flexibility to take time off in between assignments. Nowhere else can we decide to take an extended vacation to be with friends/family and exotic locations on our own time. It's such a plus!"
Benefits
"Our benefits are amazing! We are comparable to permanent staff, if not better. We get great health insurance, retirement with matching, accrued vacation time, and better compensation. Honestly, traveling was the first time I felt properly compensated for the risk I take every day even with all the best PPE. Also, even though we travel, our recruiter always stays the same. It's like having your favorite manager everywhere you go. They are there to listen to us and meet our needs for the hard work we do to meet the needs of others. Fusion recruiters are the best!"
Security
"There will always be a position for us. We are going where people need us the most and usually they are very grateful when we get there. We have an incredible job shortage in our field. It's a very comforting thing knowing you are essential & if an assignment doesn't fit— 3 months goes by really fast! Aside from the great benefits listed above, Fusion also gives us the opportunity to be financially secure. From the great compensation, job prospect, and retirement offerings, we can find security in our personal goals while meeting the staffing goals of different facilities."
Growth
"I am a better person for traveling. I am a better Tech for traveling. We experience many, many different cultures and demographics along our way. We grow in our careers from the variety of diseases we work on and people we meet. I couldn't imagine where I'd be if I decided to stay in one place my whole career. Sure, it would be fruitful and worthwhile all the same, but I doubt I would have the same depth of character."
Community
"When Fusion started, the owners immediately did things to take part in the community, like cook dinners for the homeless and cleaning up local parks. As Fusion has grown, the giving has as well. Below are some of the things that Fusion has taken part in:
• Provide a monthly meal to the YES House (a local teen homeless program)
• Fusion buys and prepares food for homeless shelters
• Fusion has split up their staff into groups of 10 people to participate. Each group gets out in the community to do projects like Habitat for Humanity, Food Bank, etc.
• Fusion participates in the Back to School Backpack Program, Canned Food Donation program, Golf Fore MS event, Bowling for Boobs in October, and Adopt-A-Family at Christmas.
Fusion is focused on fostering a loving generous community that people want to be a part of. Look at their new home-base for internal employees! It screams family! They want their Fusion Family as joyful & robust as we want our own families. They do everything they can to give people the best chance at a solid productive life. Fusion encourages people to be the best version of themselves possible and they are succeeding."
Scrubs
"We practically get to wear pajamas all day people! This is worthy of my list. Ok— that was a bit more for comic relief, but Fusion sends some serious goodies to its hardworking travelers. I proudly wear the super soft Fusion t-shirts almost constantly and felt extra special when we got lab coats during Lab Week. There are gym bags to get the word out while we sweat off our day and awesome koozies people ask about at parties. Not to mention the pens we dare not let go of around the lab or the lip balm protecting us from the humidity-controlled environment. I even saw some pretty sweet protective gear going around the Radiology group… no one is left out. Bottom line, they are proud of us and we proudly display our affection and gratitude to them."
No Office Politics:
"At least you can kiss office politics good-bye on the road. You are there to help out a clinical department in need and that is all. You can be as involved in an assignment as you want to be by simply representing Fusion Medical Staffing and doing good work. As previously mentioned, you will make friends, but it's very refreshing to know you don't have to be a part of any decision-making or gossip going around the office. Sometimes we are asked opinions because of our experience elsewhere with the number of contracts we rack up, but that's all. They can keep the water-cooler drama to themselves and we can focus on our work. Let's keep the most dramatic part of our lives to figuring out where we are heading next."
"Please consider joining Fusion Medical Staffing. We all have our own reasons, but those are just a few of mine which stood out the most. It's the best decision I've made in my career and not a day goes by that I feel anything less than pure gratitude for the journey I'm on with them."
Fusion can help you find your place...
When it comes to being a medical traveler, the options are endless. You could do one assignment just to experience it, you could travel your entire your career, or you could use the opportunity to find your dream job. Lab traveler Alex R. did just that. This is her story of how being a traveler helped her find her dream (permanent) job!
"After a long day of working at the hospital followed by teaching 3 pilates classes, I am instantly overwhelmed as I walk into my tiny 388 square foot apartment that costs me about 3 times my parents mortgage. I guess this is city living. There are boxes everywhere. I don't even know where to begin. I open up one of the boxes with "Glass Fragile" scribbled on the top in my dad's chicken scratch hand writing and chuckle. I start unwrapping all my wine glasses and pint glasses but stop as I stumble upon my "Fusion" pint glass. I sigh and smile. Fusion is the reason I'm here, and I couldn't be more grateful. Two years ago, I was living in a small town of about 12,000 people. I had wonderful friends, but I was miserable in my job, barely making ends meet despite having a bachelor's degree in Medical Laboratory Science with a minor in Biology. My relationship with my boyfriend of 2 years was failing. I needed a change, but I didn't know what.
Then I learned about Fusion. I gave them a call just to see what it was all about. I spoke with the amazing April Wetterberg, and she explained everything to me. She didn't pressure me whatsoever and told me to give her a call if and when I was ready. After discussing it with my friends and family, I called her back a few days later and told her I was ready. After a few weeks of searching I had my first travel contract, and it was only a few hours away from home. I happily turned in my two-week notice to my supervisor. This was it. I was going to become a Travel MLS! My first assignment was in Bethesda, Maryland. I was covering for an employee while they were training, and after my 13 weeks, I was done. It was the phone call I received while I was finishing up my assignment that would change my life. April had been regularly calling with different potential assignments, but this one was different. She told me she had an opening in the San Francisco Bay Area and they were interested in me. What? In me? But I've only been out of school for 2 years! I don't have much experience! I've never been to California before! 3,000 miles from home? Are you sure they want ME?
In December 2014 I hopped on a plane for San Francisco with two suitcases, not knowing a soul. And I fell in love. I fell in love with the food, the culture, the lifestyle, the endless places to visit. I loved the hospital I was working at. I became a completely new (and improved) person! I tried new things, met new people. I came out of my shell. I even began teaching indoor cycling. Considering how much I hate public speaking, this was a big deal for me. I left my boyfriend, and a couple months later met someone new. My mom frequently would comment to me how much happier I sounded. And I was! I had found my place.
After a year and a half, I decided to stay permanently. I nervously called April. The thought of leaving Fusion made me so sad. I had never in my life been treated so well from an employer. I was a part of the Fusion family. They were my friends. I had even had the pleasure of meeting a couple of the recruiters in person, as well as some other Fusion travelers. I took a deep breath and nervously told her I had taken a permanent job. The first words out of her mouth were, "I'm so happy for you!" And I knew she genuinely meant it.
Packing up and moving 3,000 miles was a bit rough to say the least, but I was so excited to settle in the Bay Area. I am loving my permanent job and have even started teaching Lagree fitness (pilates on steroids) on top of cycling. I have made so many amazing friends out here. I will always cherish the friends I have made through Fusion and will always consider Fusion my second family. I still rock my Fusion pens, lunch bag, T-shirts, and duffel bag everywhere I go. I love my life out here, and I have Fusion to thank 100% for it. If you're stuck in a rut, or just looking for a change, traveling with Fusion is the way to go. It will change your life, just as it did mine."
Personal stories like this really reflect the unique relationship Fusion Medical Staffing recruiters have with travelers. When looking for the right medical staffing company, remember to check their reputation, check the company vibe, and ask yourself if they are willing to go to bat for you.