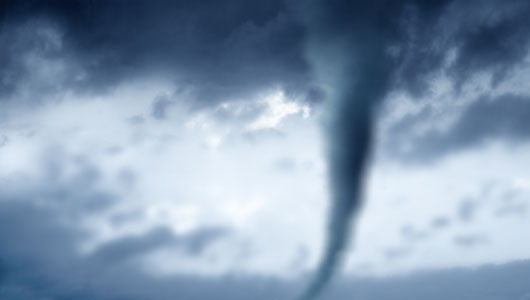 As we enter the heart of storm season, it is a good idea to review some standard practice storm safety procedures. Tornadoes, more specifically, can occur without warning and cause massive damage. Apartment residents should always have a storm safety plan to avoid the worst.
Put together an emergency storm kit. It is always better to be prepared before the storm hits. This will save you some worry during the storm threat. This kit should include:
portable radio
flashlight with spare batteries
spare keys
first aid kit
personal identification
cash
non-perishable food and water
a whistle for each person in your household
Plan ahead.Make sure to ask your leasing manager of the apartment complex in advance if there are any specific storm shelters or procedures to follow. You may want to ask a first floor neighbor if they would be willing to house you in the case of a tornado. Also, be aware of where all the fire exits are. If lightning strikes or power lines fall, there is always the threat of a fire.
Take shelter. When a tornado watch is effective in your area, immediately move to your designated safe spot. This can be an underground parking garage or a neighbors first floor apartment. If you don't have access to a safe lower level space or do not have time to get to one, take cover in an interior room of your apartment. This could be a hallway, closet, or bathroom without windows. Once you have reached your safe place, position yourself under a heavy piece of furniture if possible. Use pillows, blankets, or a mattress to shield yourself from possible debris.
After the storm. Once your area has been cleared of the weather threat, you may leave your shelter. If your apartment has been hit, leave immediately and retreat to a friend or family members home or a hotel. There may be loose electrical wires that can become a fire threat. Do not return to your apartment complex until it has been deemed safe by city authorities. Call and report the damage to your insurance company.