The beginning of a new year is the perfect time to make sure all of your licenses are in order. As a traveling therapist, it is an excellent idea to get licenses in states that are of high interest to you so you can secure a job quickly when it becomes available in that specific state. It is always a good idea to keep your license active in your home state as well. This is found to be beneficial if the IRS decides to question your tax-free earnings.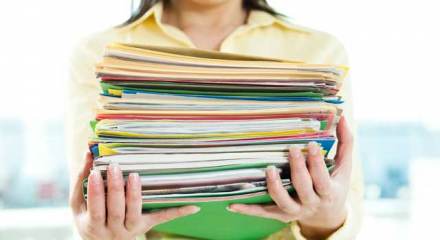 Maintaining your current licenses and keeping your personal information updated to apply for new licenses can be a daunting task, especially when you are moving every three months. We recommend creating a folder on your computer for state licensure material. This will keep all your important documents in one place and make you more efficient when applying for a new state license in the future.
Items helpful to keep on hand:
Updated resume
Employment History- start and end dates, supervisor's name and phone number, address
Licensure History- State license number, date obtained, current or expired
Current license expiration dates, renewal requirements, name and address of the state licensing boards
Your Account Manager will assist you in the licensure process and answer any questions you may have. You will be reimbursed for your state license fees after you have worked a month in the state of the license. Fusion also offers $300 per year for our travelers to put toward continued education.
Contact information and address for each state: