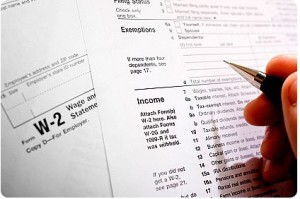 As January comes to a wrap, it's hard to avoid the constant buzz of tax season. For many, this can be a stressful time of year. Fusion has a few tips for making your annual exchange with Uncle Sam as painless as possible.
- The deadline to file your taxes is April 17th. Don't wait until the last minute to gather and organize all necessary documents.
- If you are anticipating a refund, the sooner you file your return, the quicker you should expect your refund to be processed. The IRS generally has fewer forms to process earlier in the tax season allowing them to get to yours quicker.
- If you plan to itemize deductions, locate and categorize all of your receipts.
- Make sure you obtain a W2 from each state that you worked in. WA, FL, TX, TN, WY, and NV don't have mandated income tax.
- Student loan interest is tax-deductible. Consult your tax professional for additional deductions you may qualify for.
To ensure you are in compliance with all federal and state tax laws, we recommend you consult with a tax professional. Additional information and resources can be found at www.irs.gov/