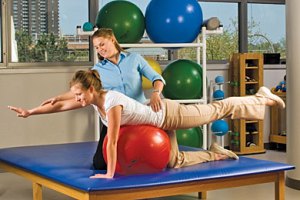 With Therapy jobs on the rise, it is predicted that the number of admissions to therapy schools with increase in upcoming years. According to a recent article published by US News, both Occupational and Physical Therapist Jobs make the top ten list for best jobs in 2012. Physical and occupational therapists service a wide variety of patients, and with the baby boomer generation ageing, therapists are in more of a demand than ever before. According to US News, choosing a specialty in the field early on can help you stand out as an OT or PT since there are so many different directions you can take in your career. Your specialized skills and passion for what you do will help you land the job of your choice. If you are considering becoming a PT or OT, here is the list of the top school in the country for each program.
Physical Therapy Schools:
University of Southern California
Washington University in St. Louis
University of Pittsburgh School of Health and Rehabilition Services
University of Delaware Physical Therapy Department
St. Louis University Program in Physical Therapy
US Army- Baylor University of Texas
University of Iowa Physical Therapy Graduate Program
University of Miami at Coral Gabels, FL
University of North Carolina at Chapel Hill
Duke University
Occupational Therapy Schools:
University of Southern California
Boston University
Washington University at St. Louis
University of Illinois- Chicago
University of Kansas Med Center
Colorado State University
Thomas Jefferson University
Tufts University- Boston School of Occupational Therapy
University of Pittsburgh
New York University
If you are a graduate from an accredited PT or OT program and are looking for the right career, please contact Fusion at 877-230-3885.