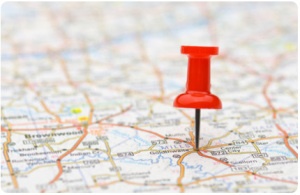 There are many different factors to take into consideration when deciding whether a traveling therapy job is right for you. Will you like the facility, location, and hours? Is it worth it to relocate? Will I be covered by insurance? You likely weigh the pros and cons before arriving at your final decision, and my goal is to make your pro column a little heavier. Here are some reasons why traveling may be worth your while.
Higher Pay- The average traveling therapist makes significantly more than a therapist in a permanent position. Each state has a different per diem rate that allows for tax free housing. Fusion also fully reimburses for new state licenses and offers continued education credits. We also offer quarterly promotions. Right now you earn $600 just for taking your first travel assignment with Fusion.
Travel the country- You and your account manager can work together to pick the prime location for your next job. Opportunities are endless when you aren't tied down to one full time job. You can live on the coast, at the mountains, and in a big city all in the same year. If you have your heart set on a certain location, let your account manager know, and we'll try to find a job that's a match for you in that area.
Variety of work settings- Because each travel job is usually only about 13 weeks, you have the opportunity to trial different settings to find the right fit for you. New graduates find this particularly helpful because it allows them to experience different facilities first hand instead of committing to a job they may not like.
Benefits- While you are under contract with Fusion, you have health insurance through Blue Cross Blue Shield, vision and dental through Gaurdian, short term disability, life insurance, and 401K with company match after the first year.
Flexible Vacation- In a permanent position, it may seem unrealistic to take two weeks off to vacation in the Caribbean, visit family, or enjoy the holidays. As a traveler, you can time your assignments around your vacations and take as much time off between assignments as you would like. Unlike most staffing companies, Fusion also offers 40 hours of paid vacation after you have completed 3 travel assignments.
Meeting new people- Anywhere you go you have the opportunity of meeting new people, learning a new culture, and making friends. Who couldn't use more friends?
If becoming a traveling therapist is something you are interested in, contact one of our account managers to get started.