Being a medical traveler is truly a wonderful career that not many people get to experience. One of the biggest reality checks our travelers have had are the endless opportunities from becoming a medical traveler. You get to experience new places all the time and have the ability to work and explore in the same location. Some people view traveling and wanderlust as a luxury and not a necessity in life, so when your travel life comes naturally to you on a day-to-day basis, like being a medical traveler, there's a sense of indulgence that some can experience with it.
Even if you aren't a medical traveler who is wealthy in money, you are wealthy in life experiences and adventure, which can give some travelers a sense of duty when it comes to others who may not be as fortunate in those capacities. This is an opportunity to give back and feel good while doing it.
Giving back isn't just for the holidays, but even with active lives and busy schedules, looking for ways travelers can give back this season helps spread holiday cheer to others, and makes them feel good about participating in the community.
Ways Travelers Can Give Back This Holiday Season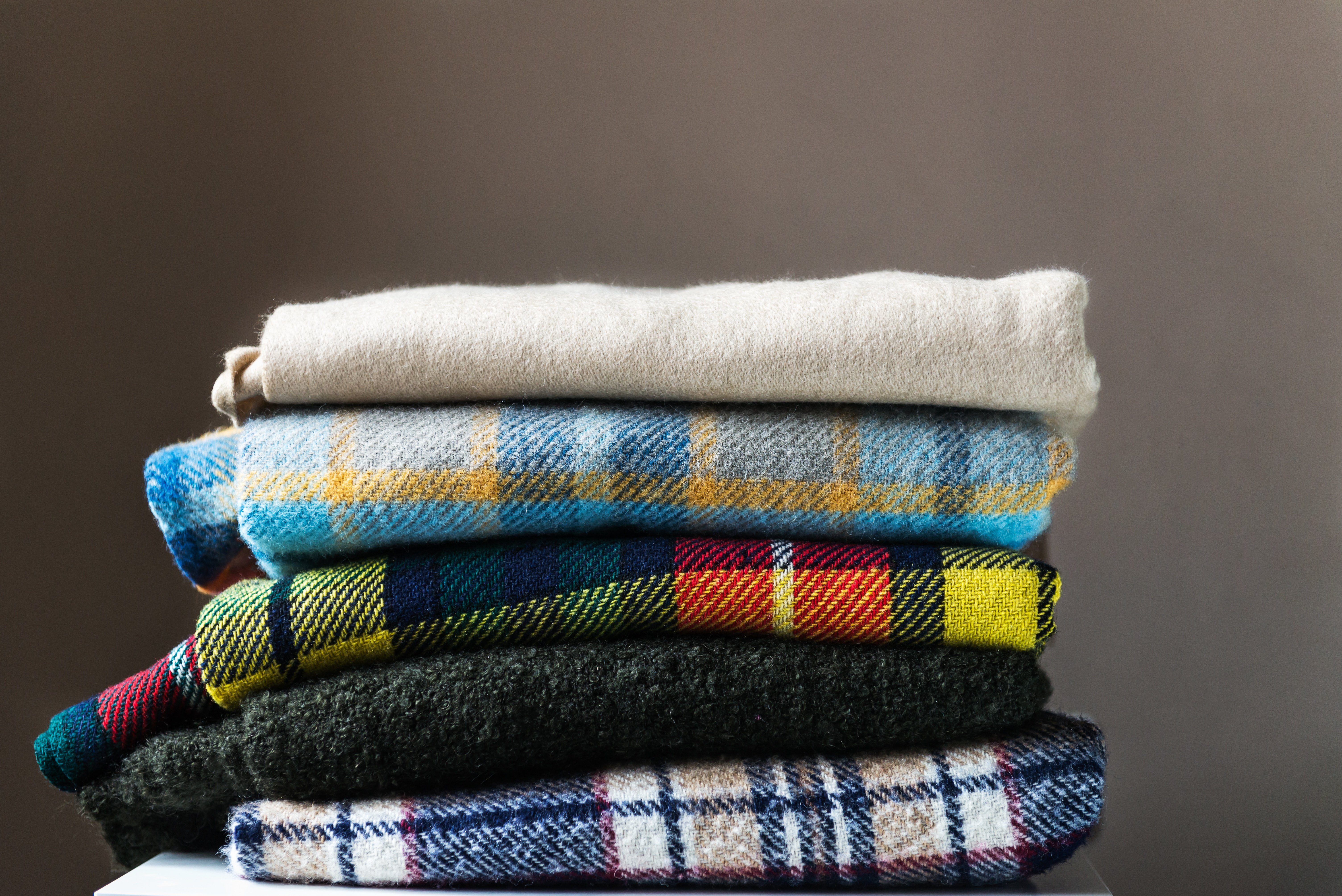 Keep things warm. Chances are this season, it's probably cold where some travel assignments are. Think about that brisk morning as you head to your shift. Now think about all the people who don't have a warm coat or blanket to help with that winter chill. Blankets for the Homeless collects and distributes not only blankets, but coats, hats, warm gloves, rain ponchos and winter clothes. Pair up with this organization and start your own blanket or coat drive at work to help other people stay cozy this winter.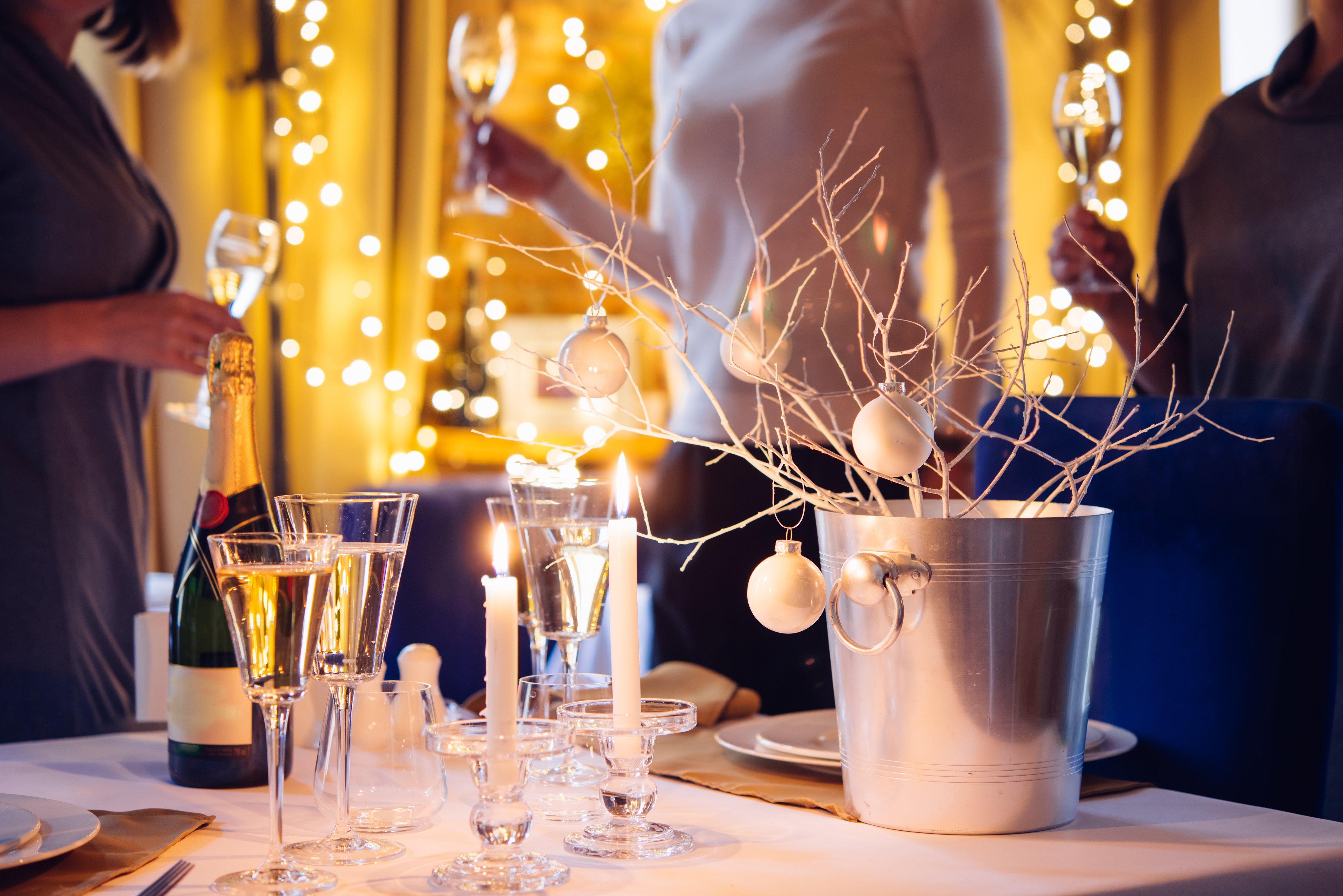 Be the host. Sometimes throwing a party is the best way to spread cheer. Host a holiday party with a local shelter or retirement home and invite residents and people who may not have family or friends nearby to celebrate with. You can connect with others you might otherwise not cross paths with and share stories about your lives.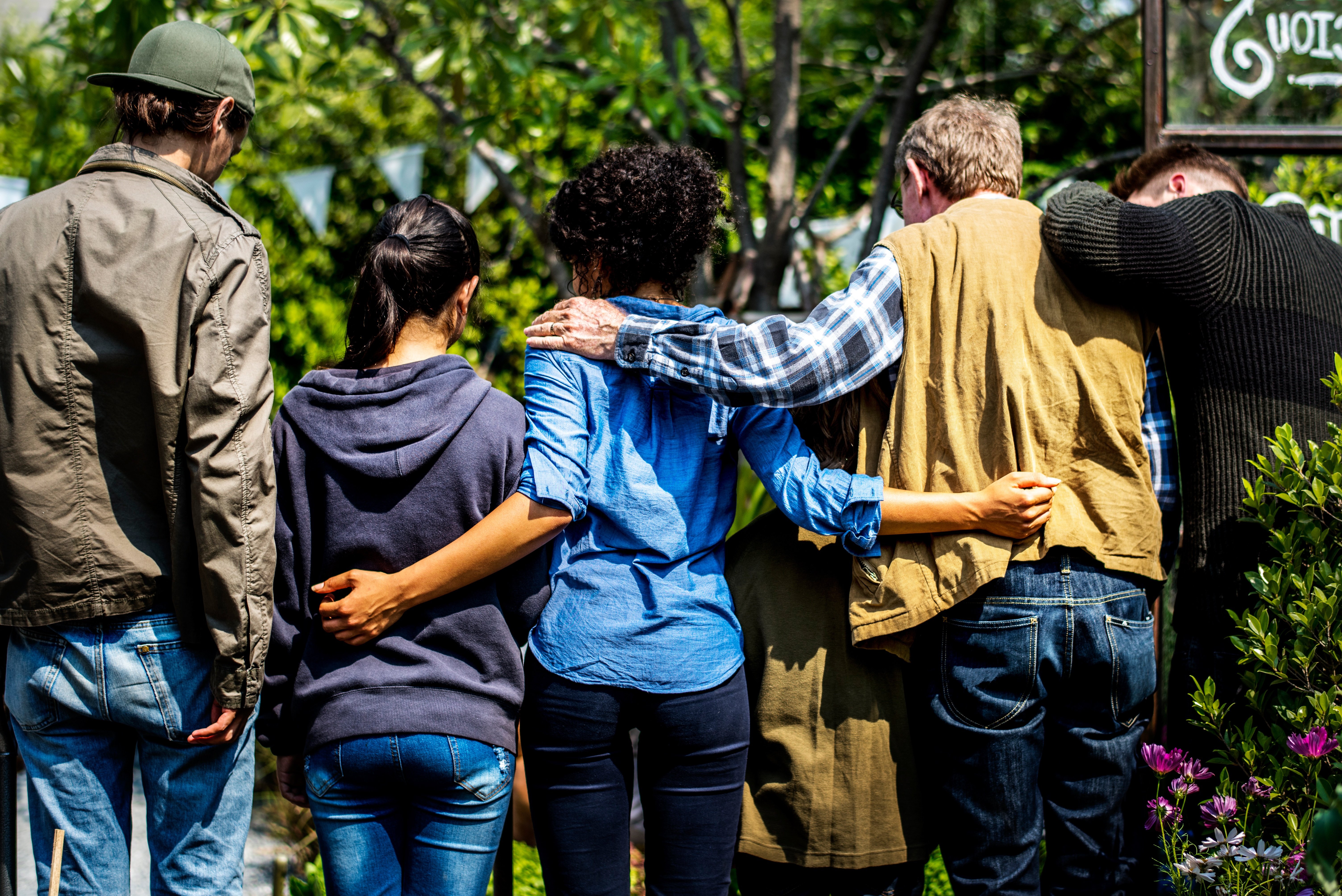 Love your neighbor. Neighbors are important, even if they're temporary while you're on a travel assignment. Some people are very fortunate to have good neighbors who look out for others, and being a good neighbor yourself helps build a sense of community. Show your appreciation or take the step to introduce yourself by bringing gift baskets and treats to neighbors. Offer to help elderly neighbors with household chores or yard work, like shoveling their walkways. Host a neighborhood gathering to get to know those who live around you.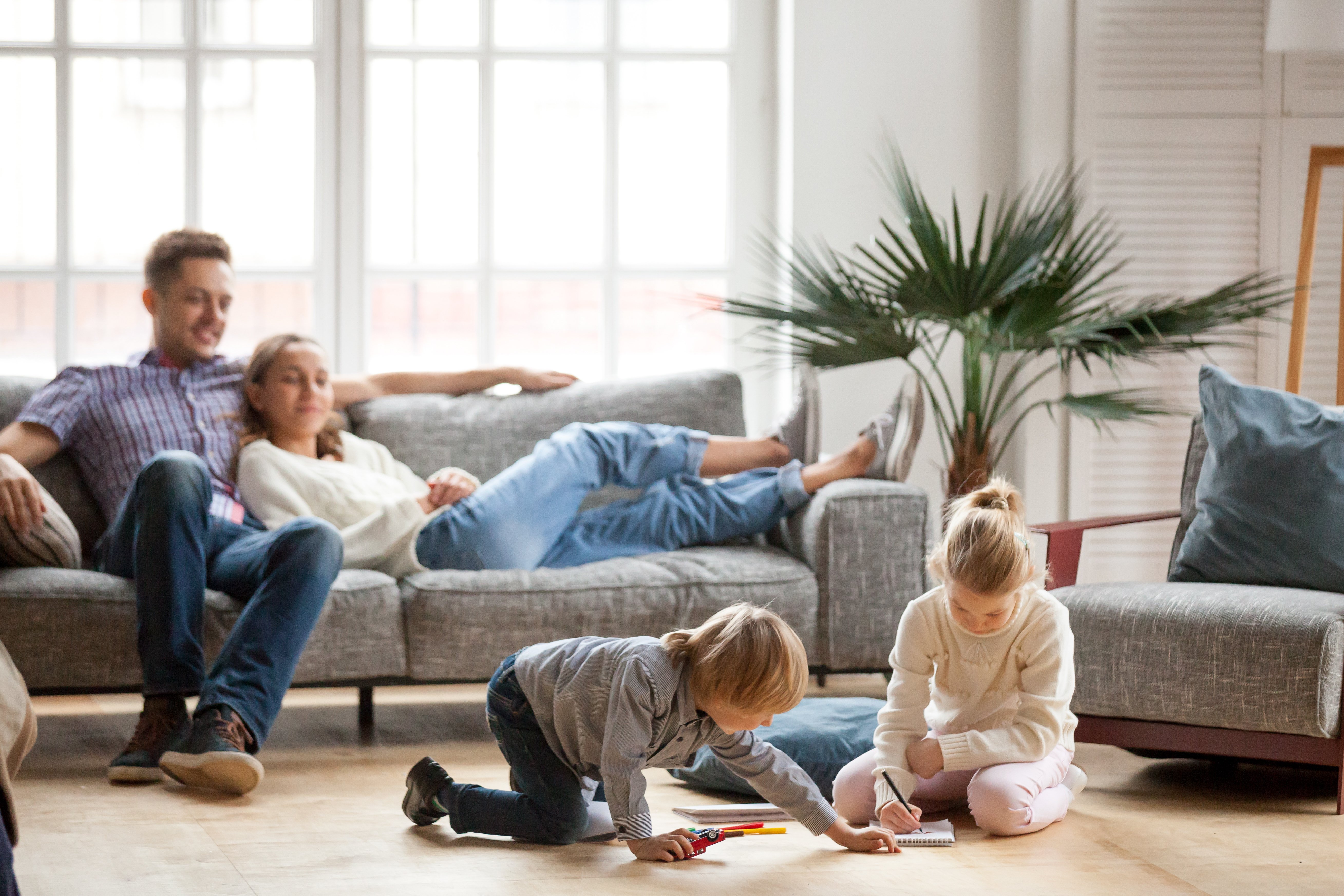 Sponsor a family. Local organizations can help you find a family in need. In fact, Fusion sponsors a few families each year through our Be The Change initiative. When you sponsor a family, you have the opportunity to shop for them over the holiday season. Use some of your holiday money and help to create a magical holiday for a family who can't provide it at the time.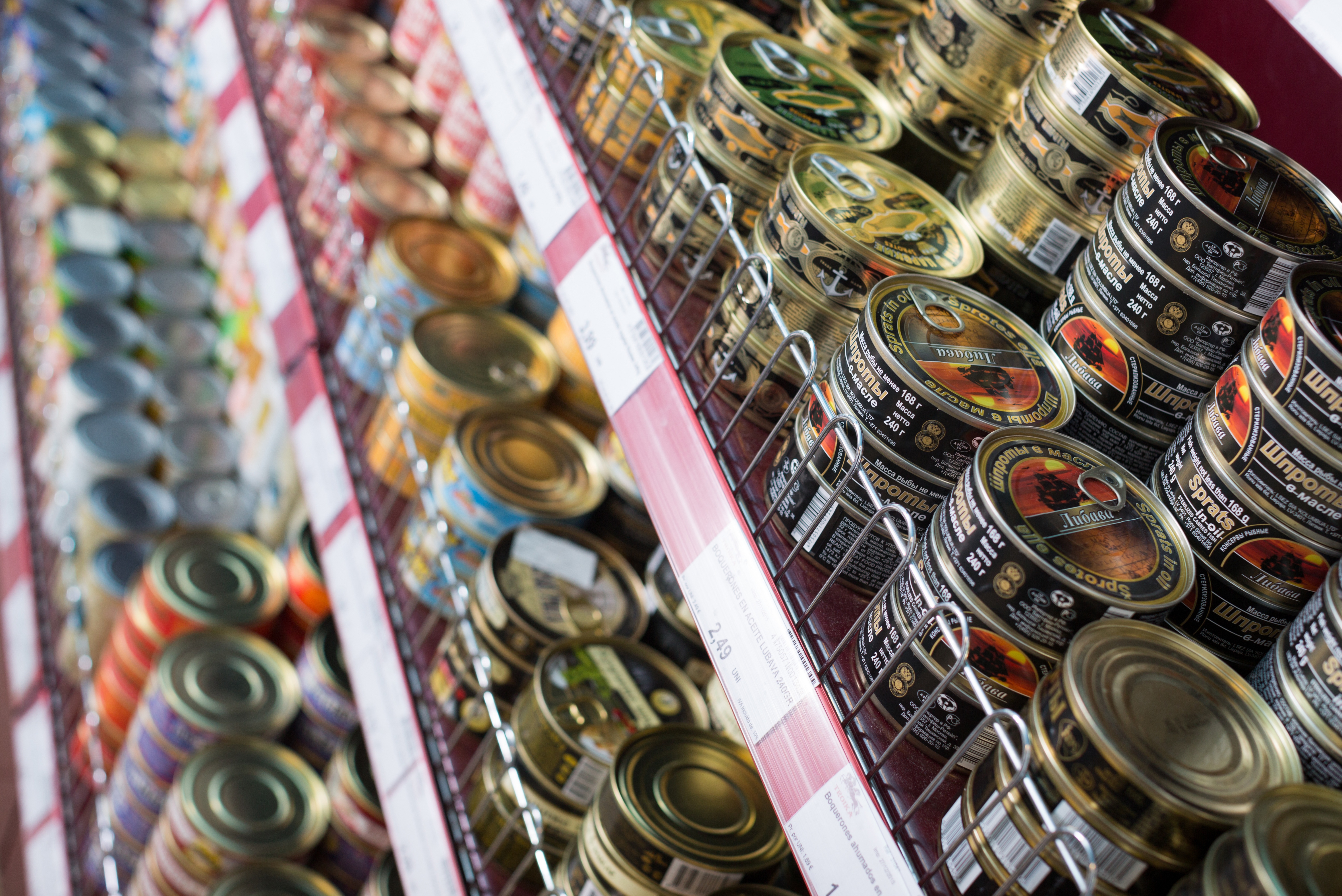 Donate to a food bank. Your next grocery run could really help the hungry this season. While you're out getting your weekly staples, consider grabbing a few extra canned goods and non-perishables to donate to your local food bank. Extra food around the holidays always helps those who are hungry and the food banks who provide to them year round.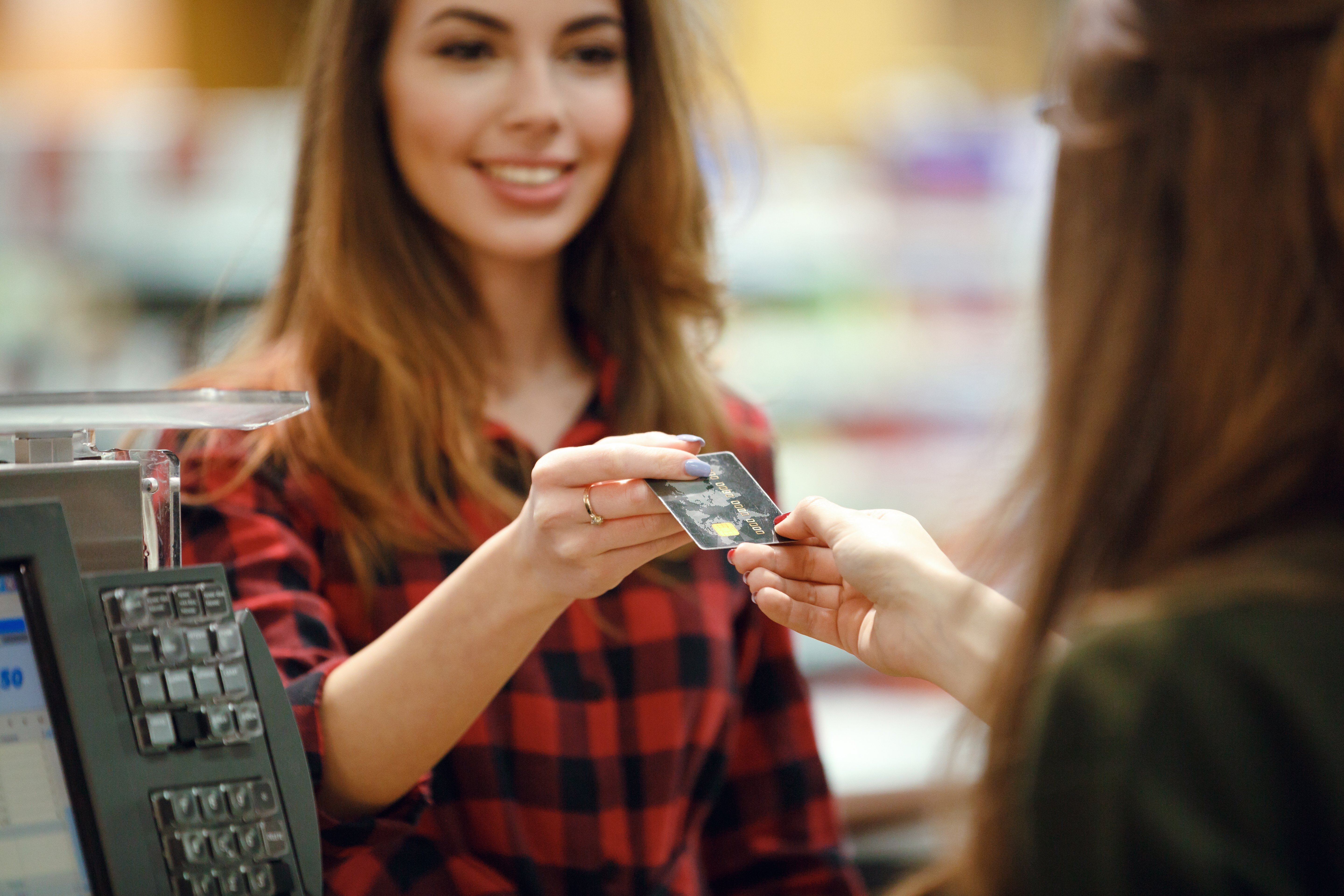 Pay it forward. One of the easiest things to do for a stranger is to pay for their meal or coffee. The next time you go through a drive-thru to get your morning cup of coffee or lunch, pay for the person behind you as you pay for your own. Kindness to strangers always warms any heart and you'll know that you totally made someone's day.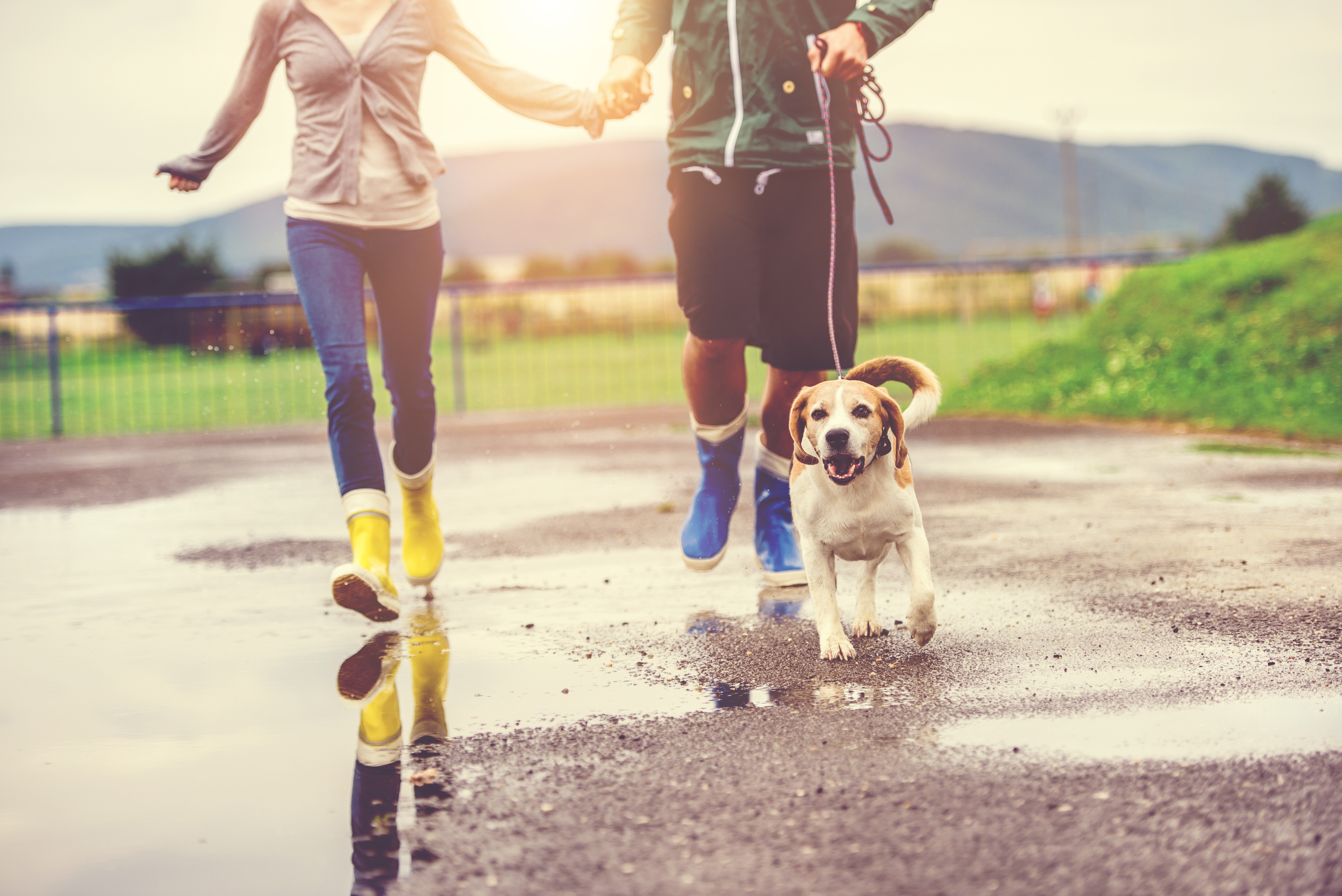 Love the animals. Our furry friends should have a good holiday too! Offer to walk dogs at the local animal shelter or spend some lap time with some of the cats. Pick up items that are on the shelter's wish list before you show up to volunteer. If you're looking to get even more involved, start volunteering with wildlife rescue. Giving some love to the animals can make everyone happy.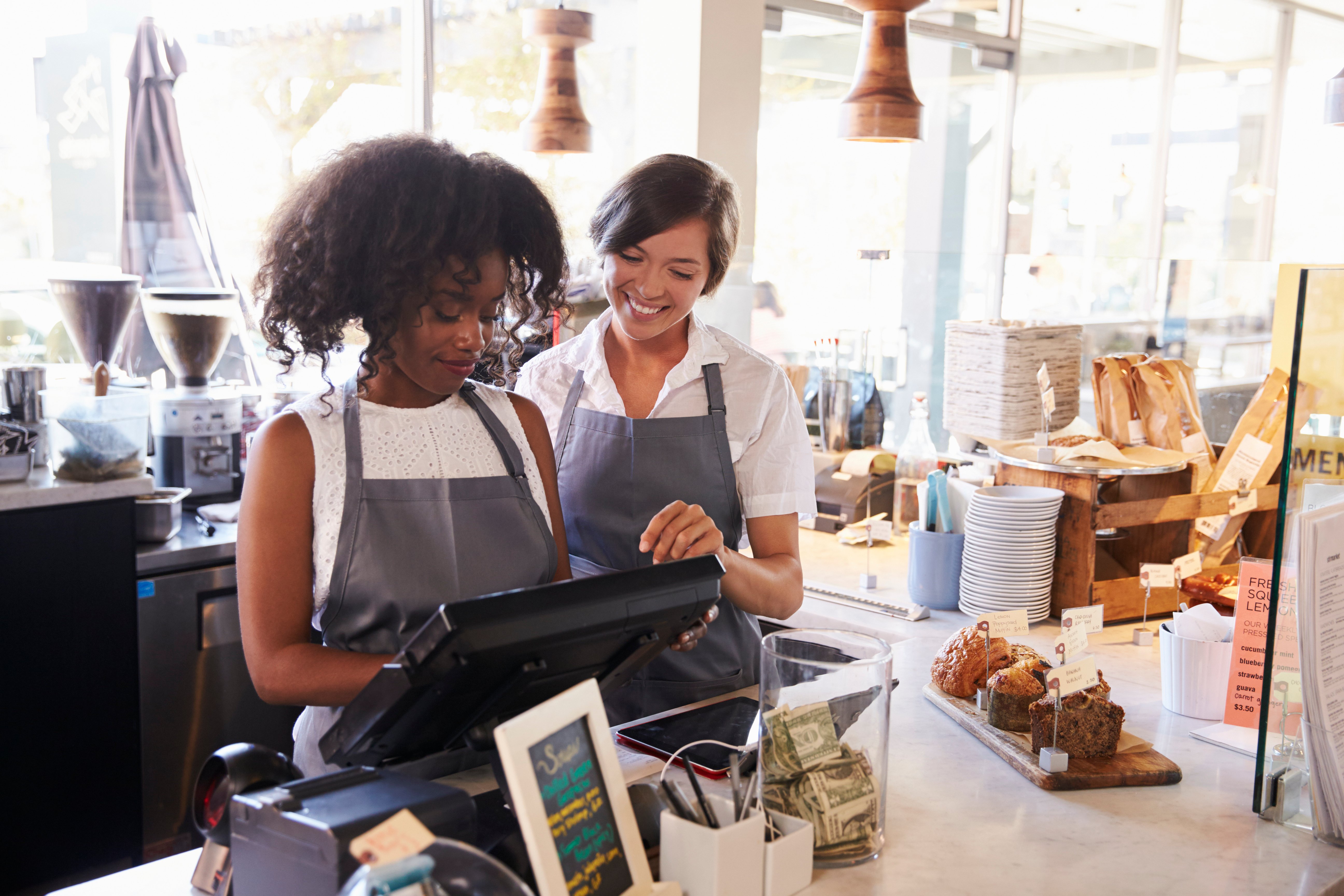 Appreciate holiday workers. As someone who works in the medical field, you can probably understand that some jobs simply don't allow for time off. Hospitals, clinics, police stations, fire stations and even several retail stores are full of workers on holidays. Show your appreciation for your fellow holiday workers by taking bagels, lunches or gift cards to people who work over the holidays. Even a simple "thank you" with added patience goes a long way.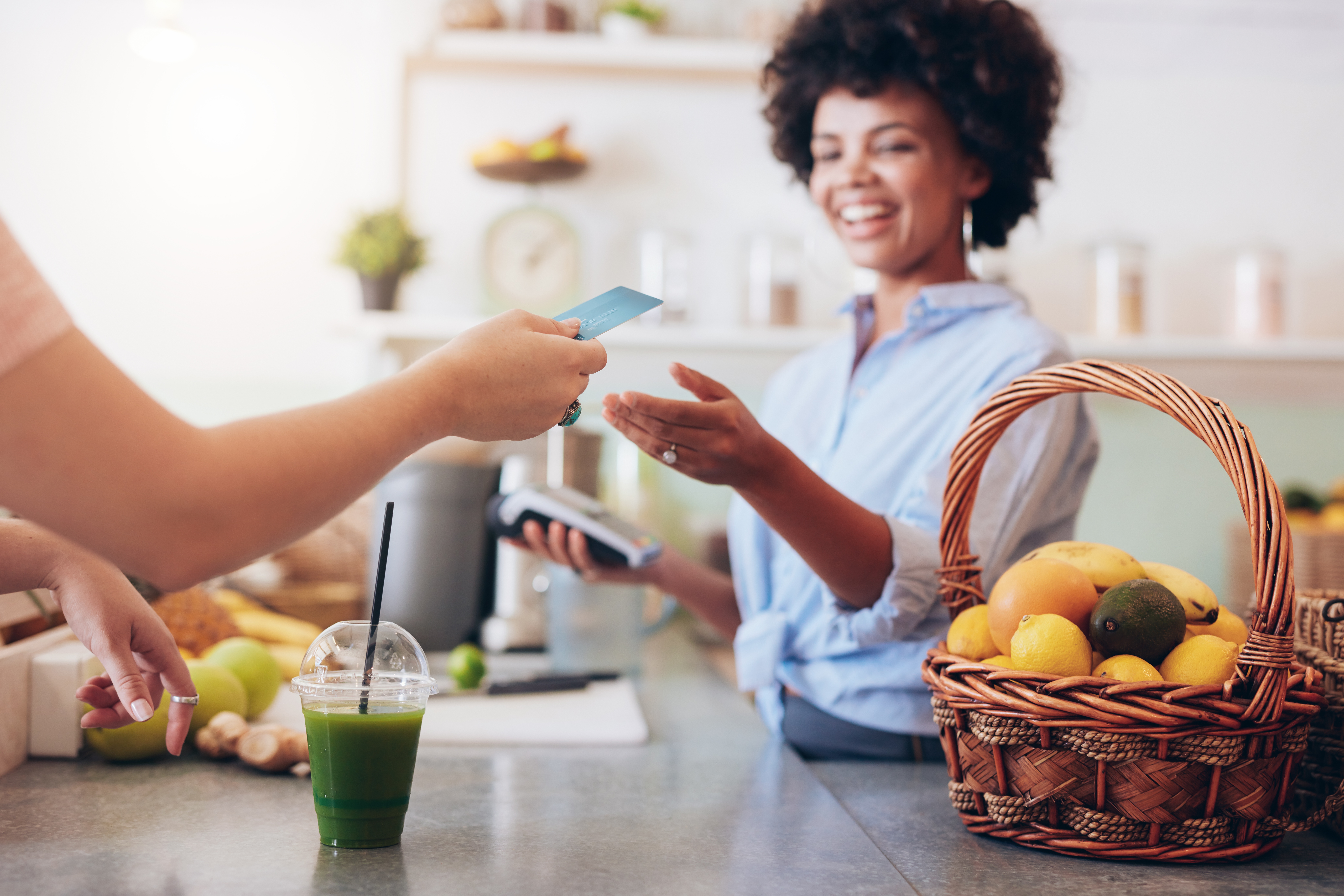 Tip well. While it's just good manners to tip well when your service is great, service personnel work pretty darn hard for those tips. An easy way to do good over the holiday season is to randomly increase your tips to a higher percentage when you go out. Write a simple "Happy holidays!" greeting on your bill and leave your service provider a nice tip.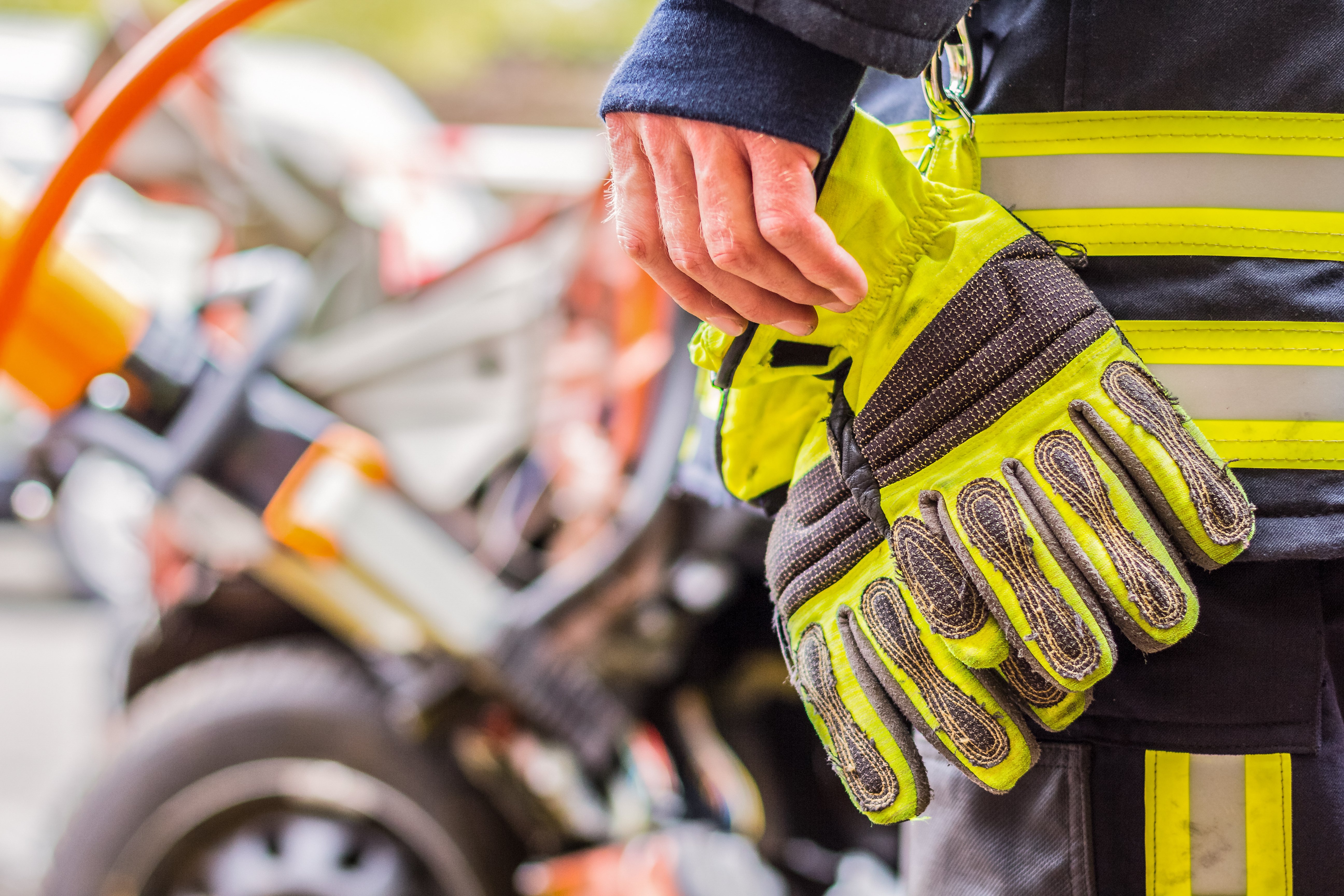 Give thanks to your local firefighters, police officers, emergency personnel and public service workers. Call the non-emergency number of your local police or fire department to find out how many people they have in the office. Then, have bagels and coffee delivered to their facility. Or drop off some gift cards for lunch or coffee to thank these awesome people for what they do in the community every day.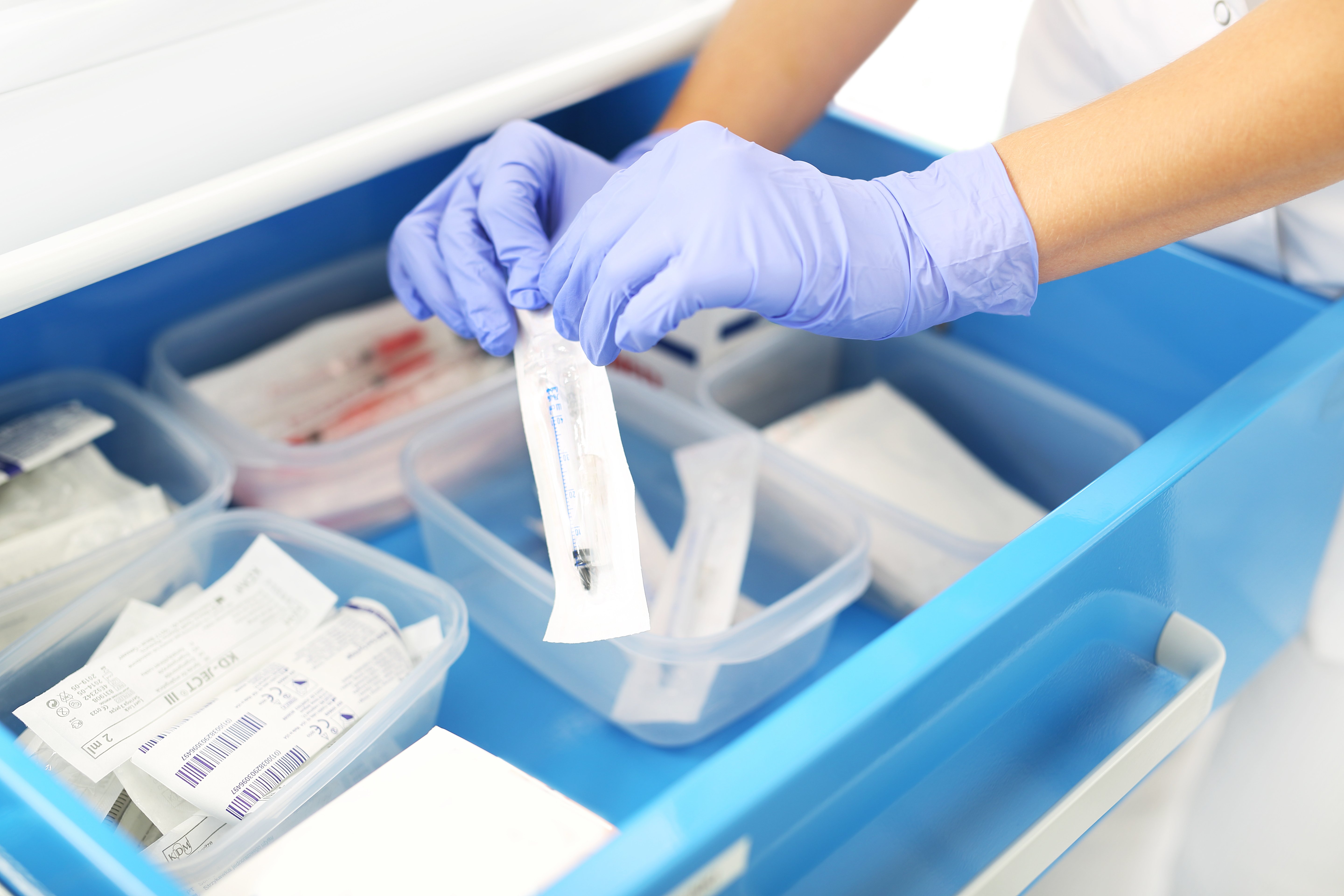 Donate medical supplies. Working as a medical traveler, you have connections to the facility you're currently at and the other people working there. Pair up with an organization to help donate medical supplies. Companies like MedShare help save tons of surplus medical equipment and supplies. Plus, it keeps excess out of landfills and puts materials where they're needed most. Check out MedShare here, or search for another facility near you.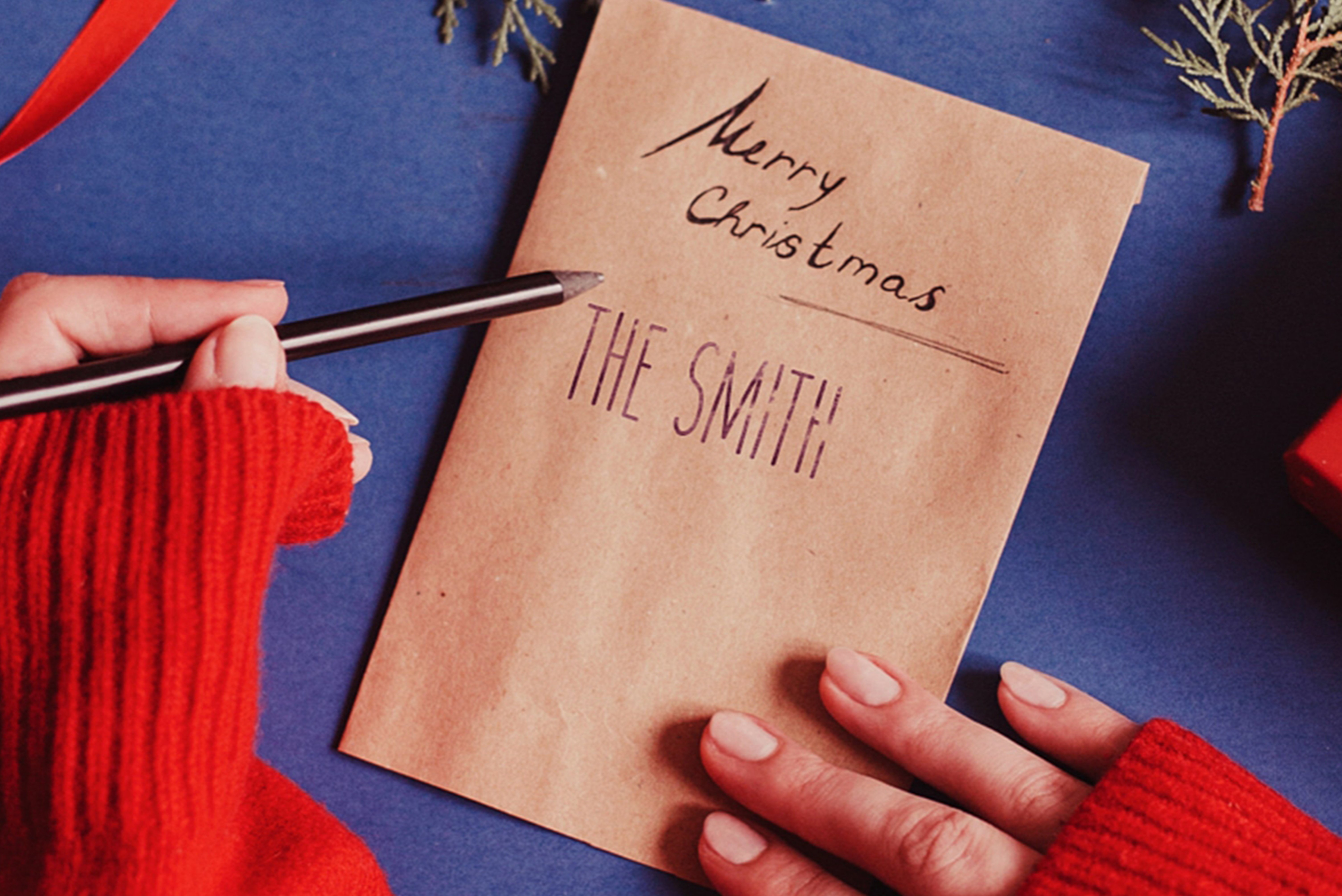 Get crafty with cards. If you have a flair for the artistic side and like DIY projects, you can put your skills to use by teaming up with Cards For Hospitalized Kids. Create homemade cards for hospital patients who are spending their holiday cooped up in the hospital. Check out the details here.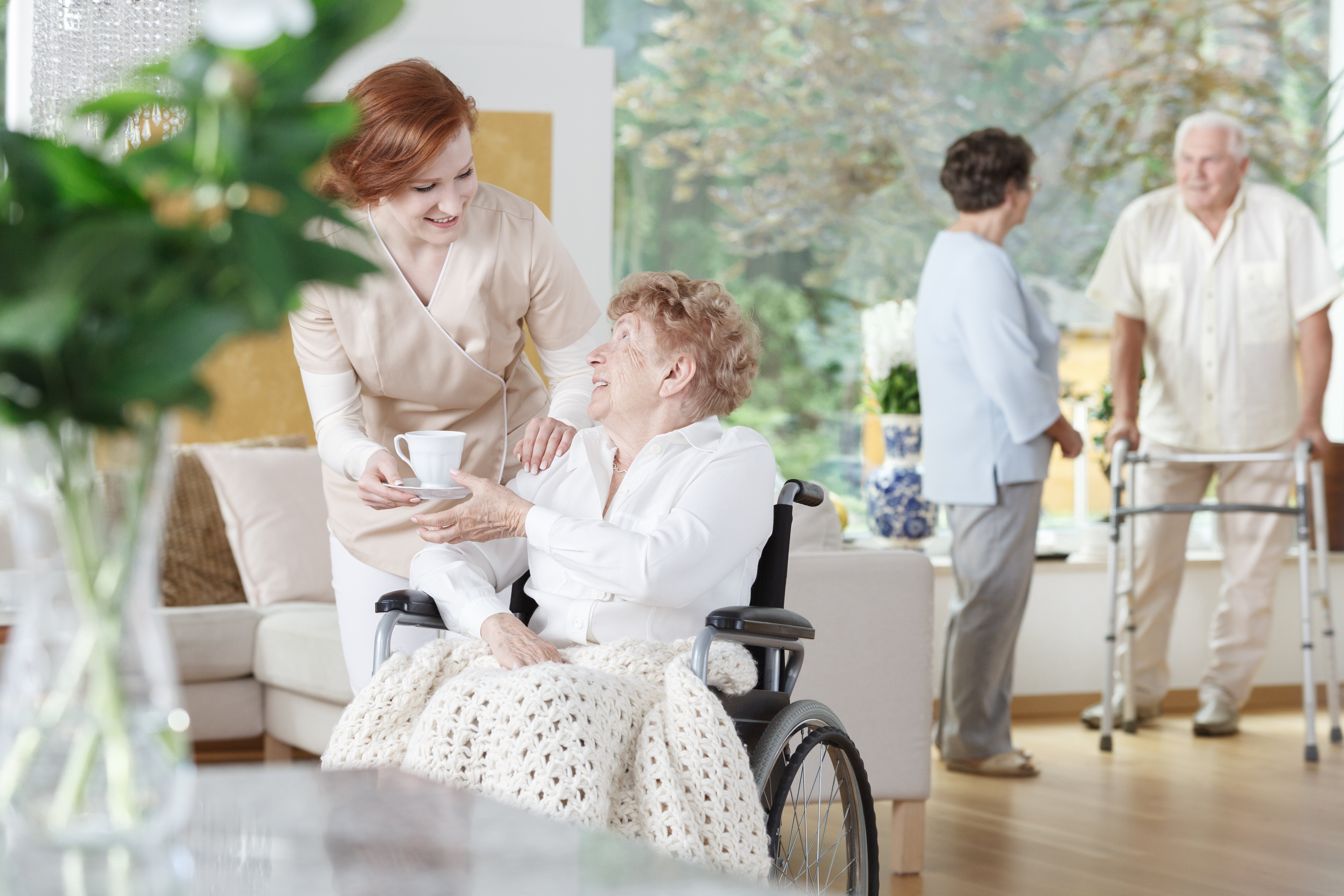 Visit a nursing home. Some people in nursing homes aren't always lucky enough to have friends and family to visit them during the holidays. Go as a family, or with a group of friends or coworkers, and don't forget to call ahead to schedule your visit. Take cards or decorations to add something festive to the rooms and sit and talk to the residents. You can even bring treats or cookies, but be sure to ask the facility about special food restrictions or allergies first.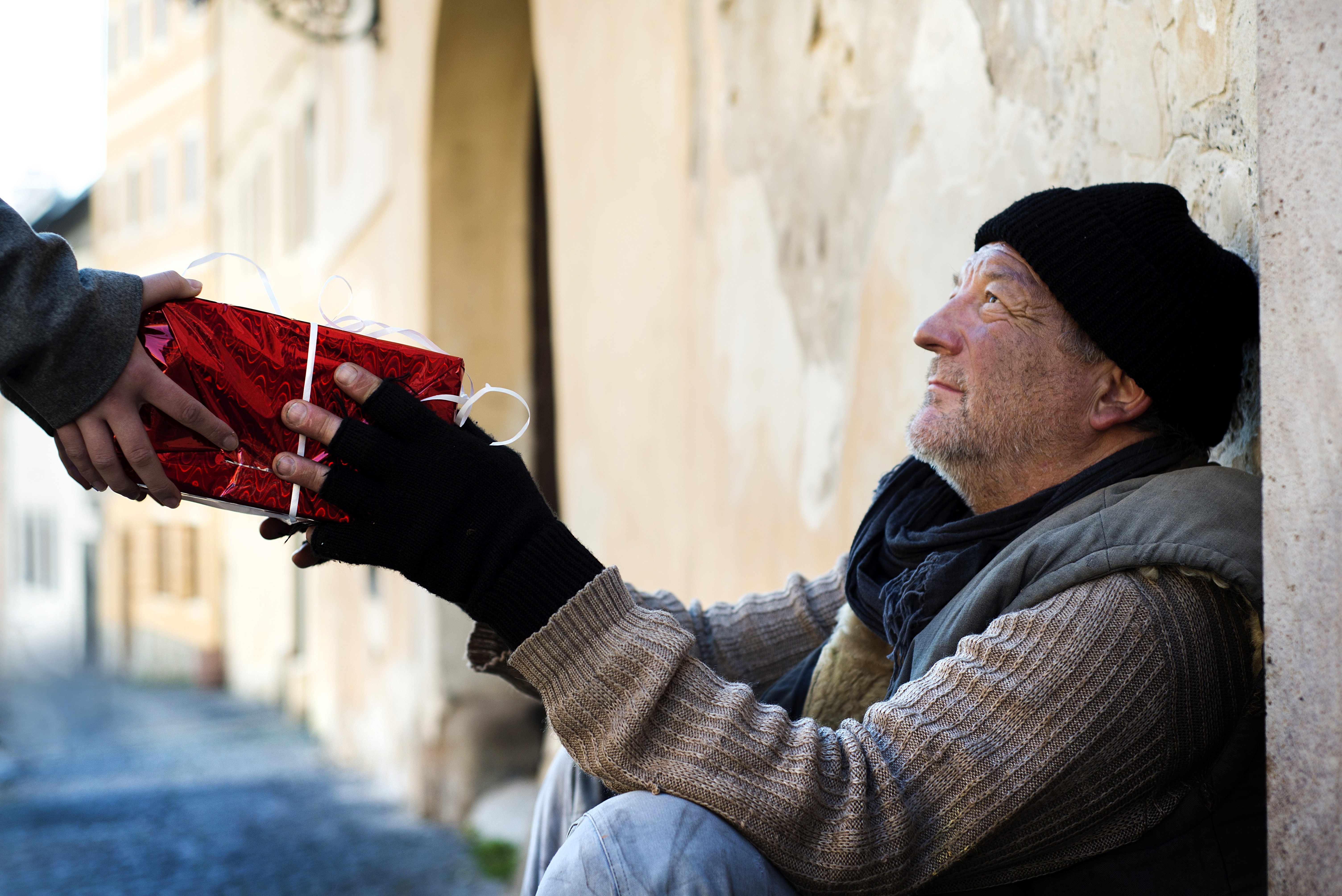 Gift packs for the homeless. Put together care kits to help the homeless. Care kits are a simple and practical way to provide for people in need. Some great items to include are granola bars, hand wipes, water bottles, Band-Aids, chapstick, toothbrush / toothpaste, applesauce cups, tissues, maxi pads, warm gloves and socks. You can contact your local shelter for more item ideas. Keep these care kits handy in your car or in your commute bag, and hand them out to homeless people you encounter.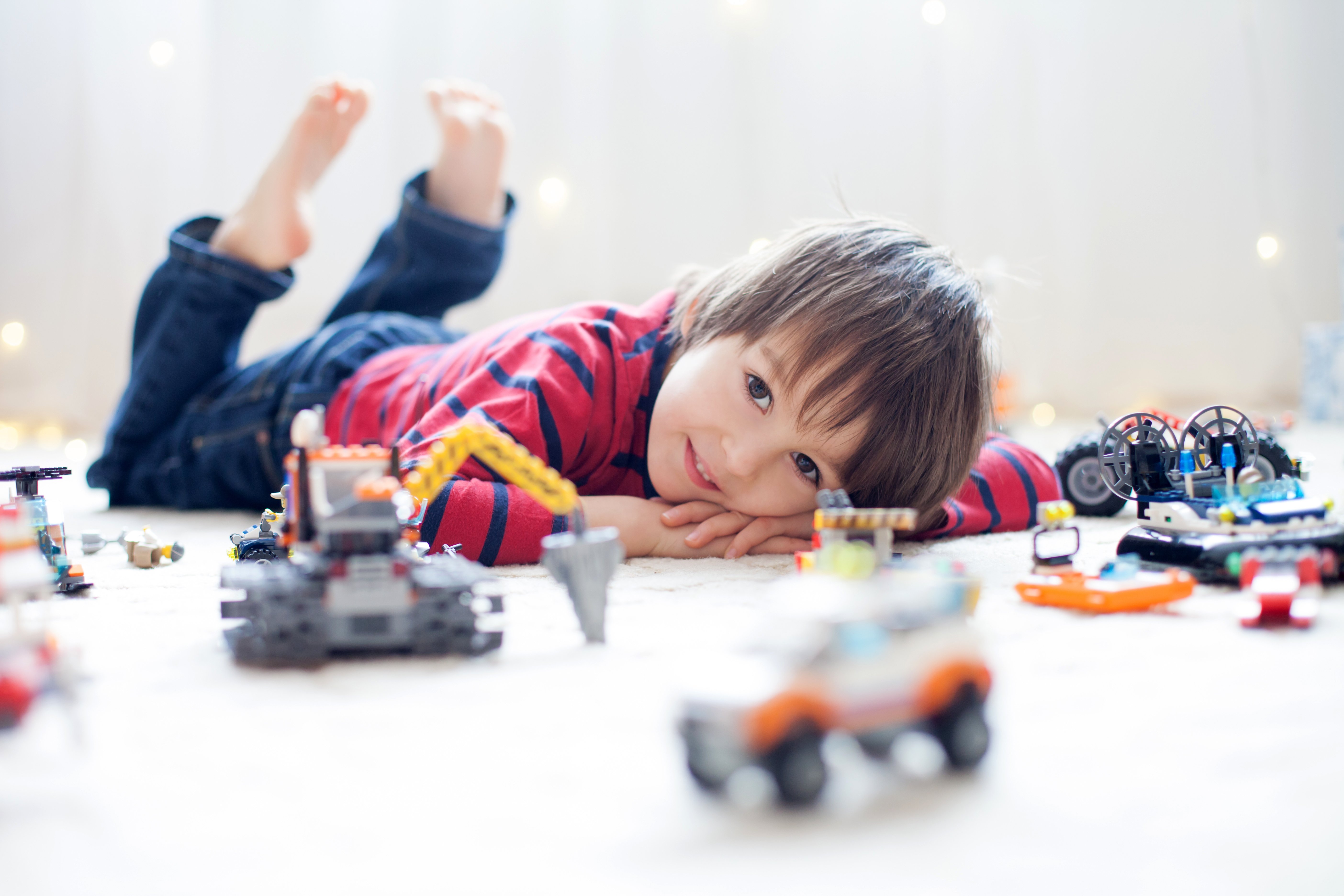 Get the kids involved. The holidays are a great time to teach kids the process of donating and being grateful for the things they have. Assess what you have, what you don't need, and what could help someone else. Donate some of the games, clothing, toys you have around your house and add in some new items you've shopped for to donate.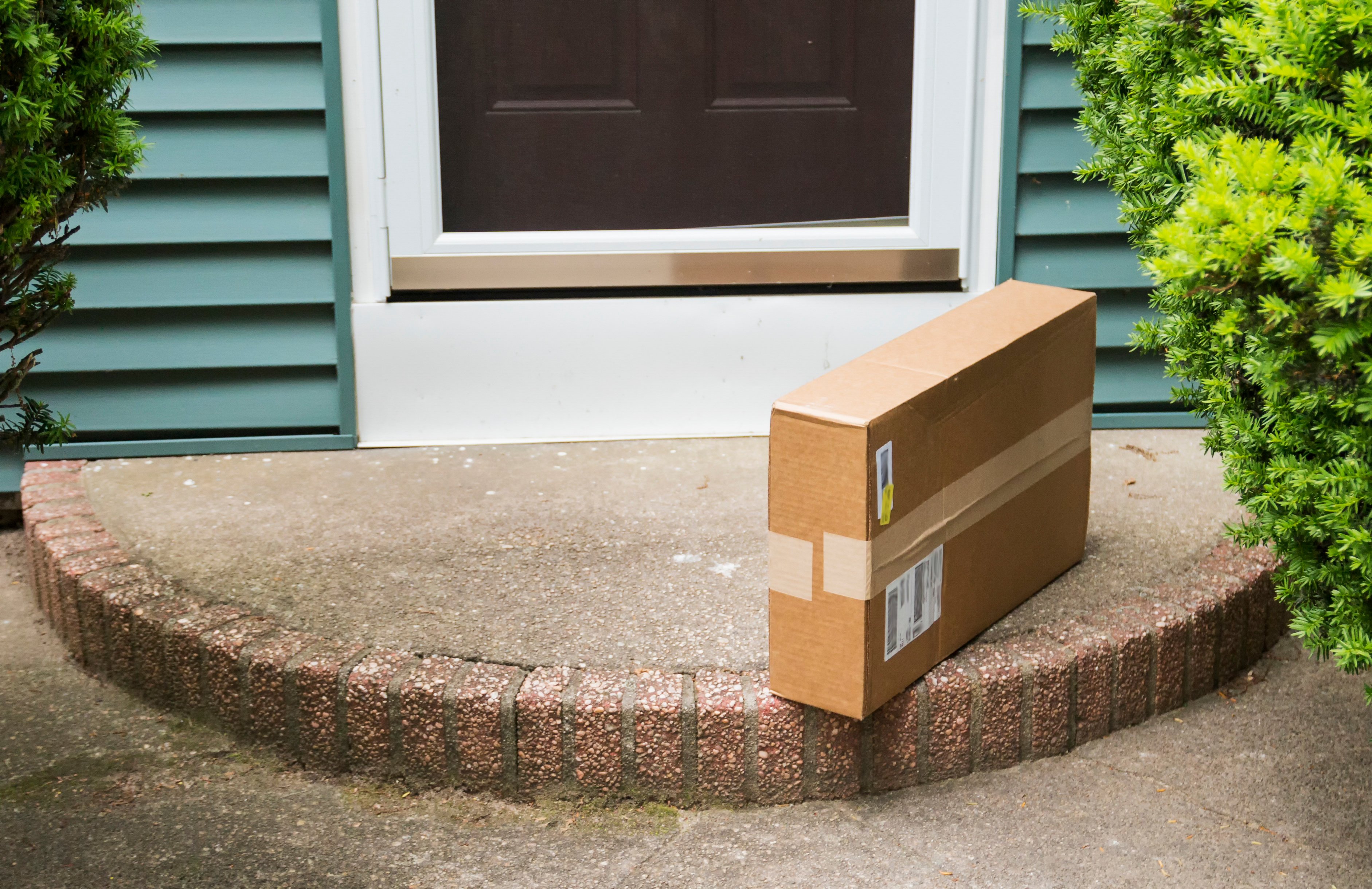 Use Amazon Smile. There are a lot of avid Amazon buyers out there, but did you know, your shopping spree can give back too? After signing up with Amazon Smile and choosing any charity of your choice, a portion of your purchase will be donated to your charity every single time you shop. You just need to make sure that you always use the smile.amazon.com URL instead of amazon.com.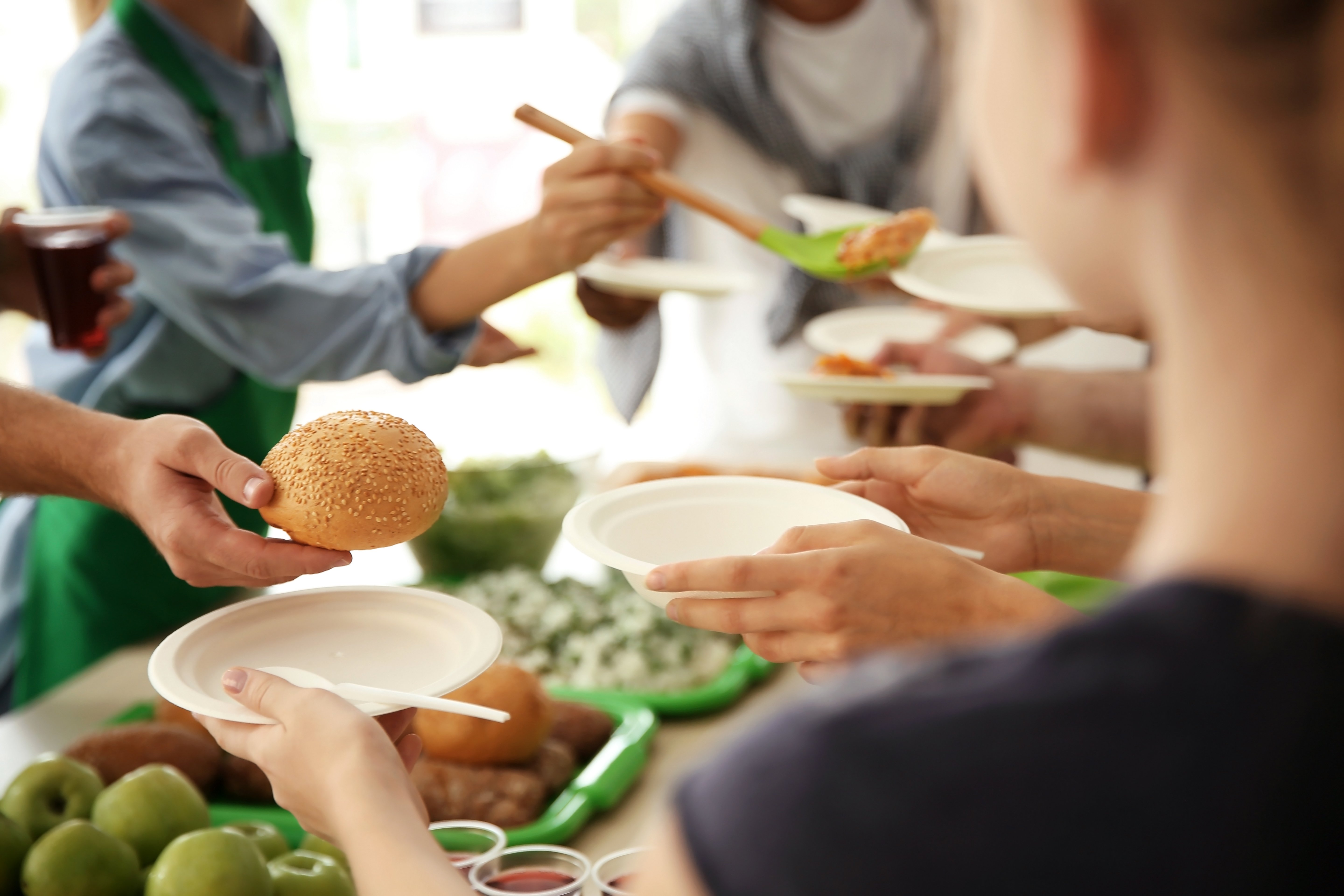 Get more ideas. Need more ideas and ways to volunteer? Volunteer Match is a great site with local listings to help you find opportunities in your area. You can search by area, schedule, and events so you can always volunteer for something that fits your schedule and what you're passionate about.
Being a kind person and reflecting on your fortunes can go a long way to help enrich the lives of others. Here's to learning how to give back while traveling, and helping make everyone's holiday merry and bright, as well as their lives throughout the year.