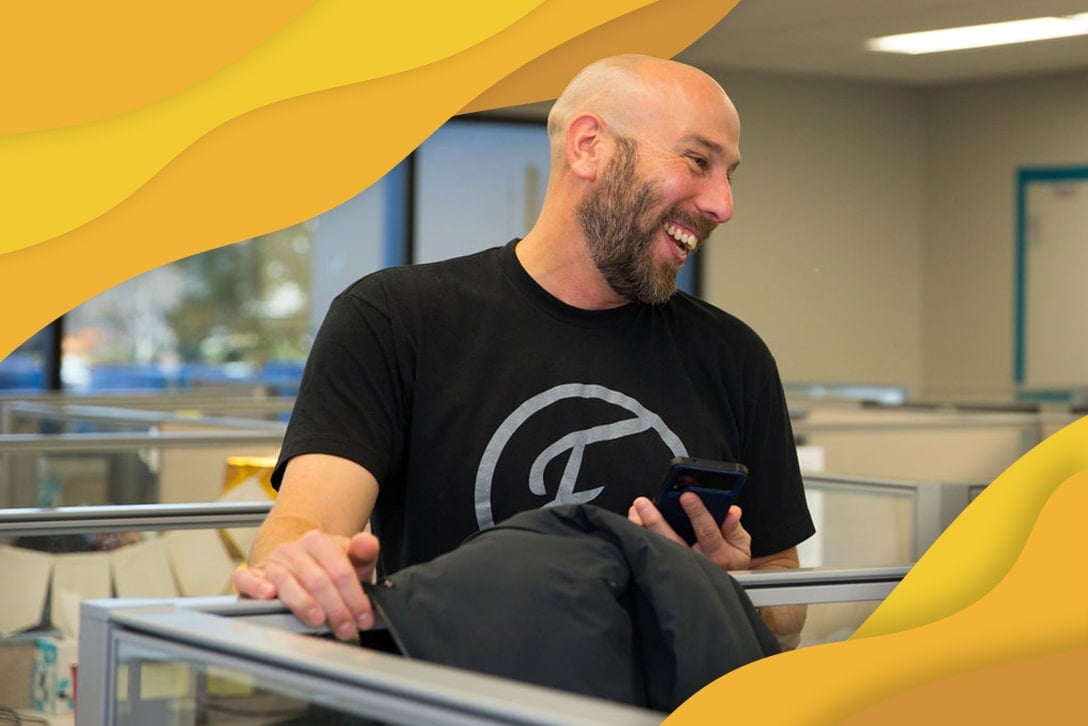 The inclusive and upbeat culture of Fusion wasn't born overnight. No, instead, it's the product of years of hard work, dedication, compassion, and genuine humanity. The Fusion culture was intentionally designed to improve the lives of everyone we touch. And with your help, we're able to do just that.
5 Ways You Add Value to the Fusion Culture
As Fusion grows and expands, one thing has become crystal clear: Our people thrive because of the company's culture. And apparently, that's a common thing. In fact, data shows that organizations with a strong work culture appeal more to candidates who are looking for growth opportunities. As it turns out, almost everyone wants to feel like they belong. So, if you ever wonder how you fit into the culture of the Fusion family, wonder no more! These are the top five ways you make Fusion even better.
No. 1: You're humble
It's hard being as talented as you are, but you already know that. Instead of constantly tooting your own horn, you use your skills for good and improve the lives of others across the country—you practice humbleness. There are many definitions to the word "humble," but the way we see it at Fusion, being humble means caring for others and celebrating life. And that's exactly what you do as a Fusion traveler.
Not only did you become a medical professional for the fame and glory of it all, but also for the opportunity to make a meaningful difference in the world. When you started traveling with Fusion, you immediately made our culture and Fusion family even stronger.
"I am proud of the employees and travelers we have," said Sam Wageman, Fusion's President and Chief Executive Officer. "From day one, Fusion Medical Staffing has always believed in the importance of working hard and staying true to our core values. It's not 'what' we do, but 'how' and 'why' we do it."
No. 2: You're driven
It's an understatement to say that you work hard. Seriously, we know how much time, effort, and energy goes into being a professional med traveler. And we'd be lying if we said we weren't absolutely amazed by your drive.
"We often think that a driven person naturally has more success, but it's not magic lamp," said Jayne Lewis with Jayne Lewis Coaching. "It's cause-and-effect. Driven people are generally more successful because they set high goals, don't give up, and make sacrifices to ensure that their job gets done on time, or ahead of schedule, and meets or exceeds expectations."
According to Chris Lott in his article, "What Does it Mean to Be Driven?", drive can be broken down into five different components:
D = Disciplined: You have an intense focus on the job at hand
R = Resourceful: You find creative ways to succeed, regardless of the obstacle
I = Ingenious: You have a unique way of thinking
V = Voracious: You're motivated, competitive, and won't quit until you've achieved your goal
E = Entrepreneurial: You have vision and dedicated work ethics
Do any of these traits remind you of anybody? Perhaps, you, dear traveler?
Each time you accept a new travel job, move into a new place, treat a new patient, explore a new destination, you showcase your innate drive. And it's your drive that helps keeps the Fusion family afloat.
No. 3: You're positive
It's no secret that you shine bright, traveler. You radiate light and positivity. Not because you're full of joy all day every day, but because you don't let adversity stop you from getting what you want.
"The most helpful definition of being positive is having hope and confidence in one's abilities to handle what's tough, along with remembering that nothing is all negative all the time," Jo Eckler, PsyD, Austin-based therapist and author of "I Can't Fix You—Because You're Not Broken," told Oprah Daily.
And as you know, sometimes sh*t happens while you're on the road. Maybe you get a flat tire, maybe your assignment gets cancelled, maybe your temporary housing unit isn't as glamorous as you expected—whatever it may be, you remain cool, calm, and collected. Then, you use your inner magic to get through the situation and remain positive.
"Fusion helped me take the plunge," said traveler, Sandra. "I was nervous, but I was definitely given the guidance and reassurance I needed! I'm finally back in love with my profession!"
It's easier to stay positive when you have a team of people backing you up. So, when things get tough, remember that you're not alone. Phone a friend, recruiter, or another loved one and replenish your inner light.
No. 4: You value community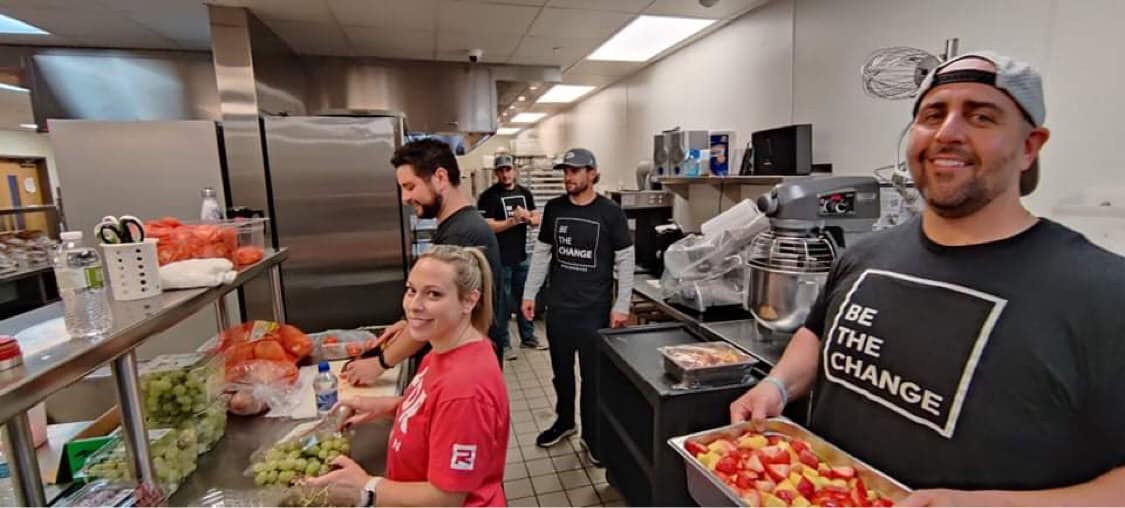 From day one, Fusion made a commitment to be a beacon of hope for our community. And for years, we've been able to do that through volunteering efforts, charitable events, and more.
"We believe in the importance of social responsibility practices for our company," said Steve Koesters, Fusion's President and Chief Executive Officer. "As well as ensuring that employees have opportunities for community engagement through volunteer opportunities. These events showcase who we are as an organization and our commitment to not only our internal people, but also the communities we serve."
In the past year alone, we've:
Hosted a golf tournament to raise funds for those living with multiple sclerosis (MS)
Celebrated Juneteenth
Walked for suicide prevention at the Warrior Walk
Built sheds and cared for farm animals at Scatter Joy Acres
Ran several food drives
Organized several school supply drives
Marched in the Heartland Pride Parade
Raised awareness for those with congenital heart disease (CHD) at the Superhero Heart Run
Bowled for boobs to raise funds and breast cancer awareness
Cooked and served food each month at The Stephen's Center
Worked with Angels Among Us to bring holiday magic to families struggling with cancer
"Fusion is more than a company," said long-time med traveler, Norma. "It's family and it's the things they do for the community."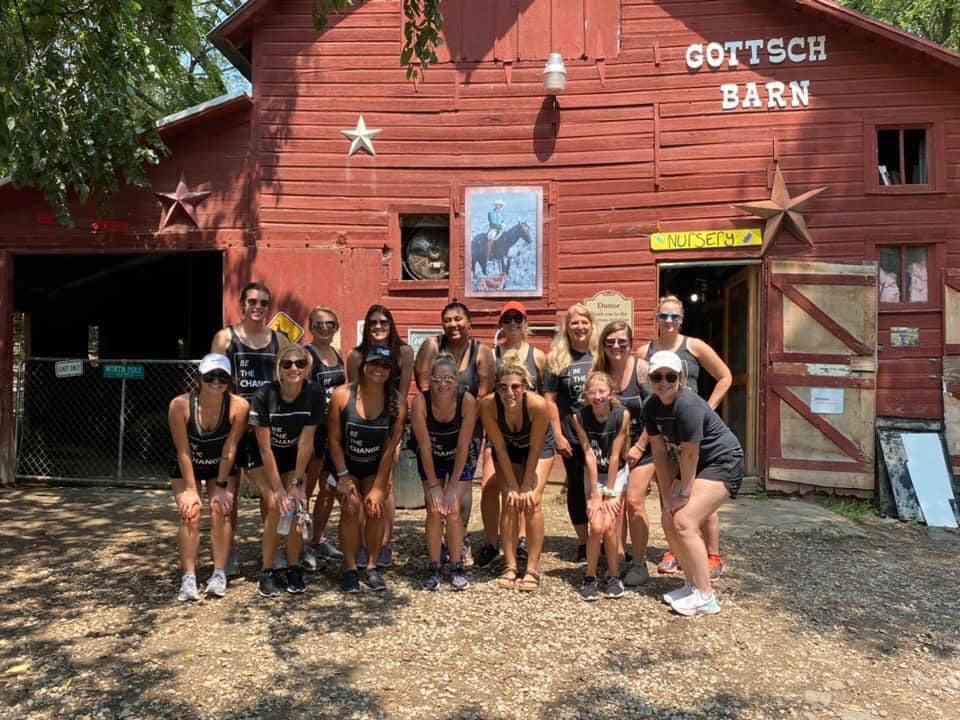 No. 5: You love being part of the Fusion family
When you're part of an inclusive, safe, and welcoming culture, it makes it easier to love what you do. And we get that. So, that's why Fusion works so hard to protect, support, and encourage all members of the Fusion family, including yourself. Without those key elements like inclusivity and love, there would be no Fusion. Without you and me, there would be no Fusion.
"For the last three years, Fusion has helped make my dream of being a traveler come true!" Said Fusion traveler, Gin. "I have the best recruiter who makes me feel like I'm truly a part of the Fusion family."
"I am incredibly thankful for this journey and what I've been given here at Fusion," said Fusion's Sales Assistant Manager, Jess Thieschafer. "I love this place and I love everyone here so much, it makes me emotional. I'm dying old and retiring here! I'm very grateful to be here."
But we're not the only ones that value our family culture. Believe it or not, but countless people across the globe strive to be part of an organization with a family feel. A recent survey showed that 55 percent of employees prefer a company "with a family feel, held together by tradition and loyalty." And further research goes to show that being close with others at work can have psychological benefits like fulfilling a need to belong and create friendships.
We mean it when we say we're a family. No matter what, your Fusion fam is there for you and ready to have your back.
Fusion's company culture is centered around the people that make up our organization—people like you and me. It's a culture meant for all people to find solace and support, especially during uncertain and tough times. So, the next time you're feeling a little down, just remember you have indefinitely a spot within the Fusion family with your name on it.
"The positive impact we're making on people's lives each and every day is inspiring," said Steve. "Whether it's our travelers, employees, or our communities, as Fusion grows, the impact we have multiples. And we are just getting started."
Want to join the Fusion fam?! Well, what are you waiting for? It's as simple as a click of a button. Use the quick apply application to submit your information and get ready to learn all about the travel process at Fusion Medical Staffing. We can't wait to have you on our team!