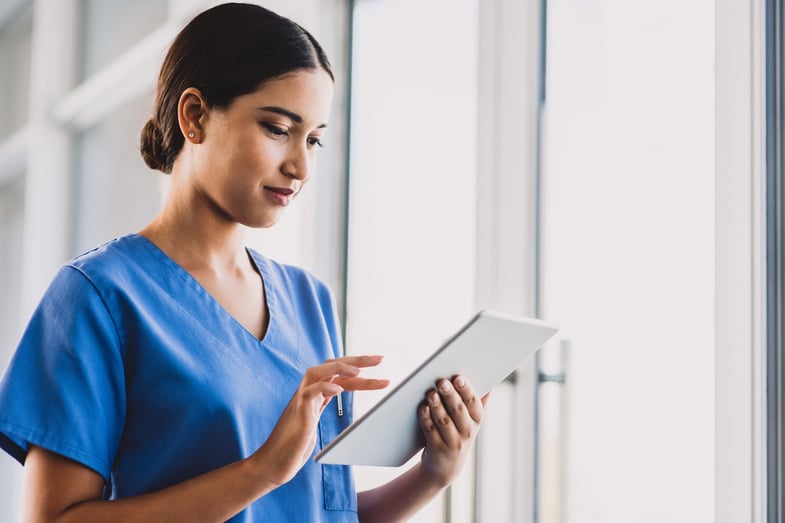 The concept of consumer-driven healthcare (CDHC) is closely linked to the medical industry in the U.S. It relates to a combination of a high-deductible health plan with a pretax payment plan, also known as a consumer-driven health plan (CDHP). As for payment options, CDHPs are mostly referred to as a three-tier payment system, which constitutes an insurance plan, out-of-pocket payments, and savings account. In this healthcare system model, consumers take the primary role in decision-making. Instead of a fixed health insurance benefit, medical claims are paid using a consumer-controlled account, giving patients control over their health expenses. On the contrary, some experts argue that this consumer-driven healthcare system may cause less educated and lower income people to avoid essential healthcare facilities because of the financial burden, preventing them from making appropriate and informed healthcare decisions.
What Does Price Transparency Mean for the Healthcare Industry?
Empowering the healthcare consumer
Centers for Medicare and Medicaid Services finalized policies that laid the foundation for a patient-driven healthcare system by requiring all hospitals to release pricing information before providing services. These price transparency policies allow patients to be more informed about what they might pay for in their healthcare journey. In addition to gaining access to information about healthcare quality, price transparency enables patients to opt for the most cost-effective and affordable healthcare facilities. This not only empowers patients, but also increases competition between different hospitals, health insurance issuers, and group health plans.
In the modern age of healthcare consumerism, price transparency can be good for patient relations, because it increases the standards of customer service and builds trust. More importantly, it drives down prices as various healthcare facilities compete for a more significant market share. Price transparency is vital for a competitive and well-functioning healthcare market.
How does price transparency affect the private payer and healthcare facilities?
Price transparency in healthcare support from over 80 percent of voters as well as bipartisan support in Congress. However, the price transparency policy rule is being opposed and facing serious pushback by the hospital industry, who view it as a shallow solution to healthcare reform. A lawsuit was filed which demanded to terminate the price transparency rule. The American Heart Association, the Federation of American Hospitals (FAH), the Association of American Medical Colleges (AAMC), along with other healthcare organizations, argued that the price transparency rule violated the First Amendment. It was stated that this plan causes disclosure of confidential information to numerous third parties. These hospital groups debate the authority of the Department of Health and Human Services (HHS) and the fact that it can't endorse the rule. They believe that price transparency can negatively affect hospital negotiations with many key private payers while failing to provide positive solutions to the end-consumer.
In fact, Health Affairs laid out ten short-term consequences to the price transparency rule, summarized below:
Competitive pricing for some hospital services. Hospitals will set competitive prices for some services, including imaging (X-rays and MRIs), lab services and panels, outpatient clinic visits, and specific medical and surgical procedures such as cataract surgeries, spine surgeries, and tendon and muscle surgeries. Hospitals could also increase the amount of elective procedures they provide in lower-cost ambulatory surgery centers and outpatient facilities.
Increased pricing for some hospital services. Hospitals may need to raise prices on emergent care to fill the revenue gap from lower pricing on other services. Some of these emergent care services that could increase are trauma and emergency surgeries and hospitalizations.
Higher prices of services in specific regions of the U.S. Price transparency is shining a light on payment rate disparities among healthcare systems.
Payer negotiations are harder with less network leverage. Hospitals will need to make a choice to stay independent or merge with others to create market power. Lower margin hospitals, mainly in rural areas, may not find others to partner with, affecting payer negotiations even further.
Rural hospitals may not be able to continue. With hospitals consolidating and pairing up, some rural hospitals might not be candidates for partnership and will struggle to negotiate sufficient payment rates.
New technology finances will be stricter. Price transparency will cause healthcare technology to slow, due to more intense risk aversion. Decision makers will be looking for more cost reduction, generated revenue, and outcome improvements.
More hospital reimbursement models. Plans may toy with the idea of new value-based benefit designs and reference pricing models in which consumers could share savings or take on the financial burden for choosing higher-cost providers.
A new facet to antitrust compliance. Blocked mergers could increase from the Department of Justice (DOJ) based on information provided from price transparency. (This is if the DOJ finds that proposed mergers would increase prices for consumers.)
Price transparency won't affect the majority of consumers. A very small amount of consumers covered by high-deductible plans in the commercial market may be influenced by price transparency. Medicare beneficiaries as a whole, and privately insured consumers with low put-pf-pocket won't be affected by price transparency.
Price transparency could muddy the waters to advance value-based payment. Price transparency is happening at the same time that CMS is incentivizing hospitals to align with value-based payment initiatives. The healthcare system is being pulled in two directions: the well-known but unpopular fee-for-service model and a new solution of value-based payment methods, which need significant investments in workforce, quality, safety, and efficiency.
The future of price transparency in healthcare
The extent of price transparency possible in healthcare is still uncertain, and how successful this will be in reducing costs also remains unclear. Though there is a demand for real transparency, the majority of healthcare consumers are not familiar with the complications associated with pricing out these medical and healthcare services. Patients trust their doctors, but they are not happy with the billing process. Information on healthcare pricing won't be helpful to patients unless they can understand it and make more cost-effective healthcare choices for themselves. Education on healthcare providers and communication between patients and doctors needs to increase in order to inform patients on the choices they have in healthcare.
Taking adequate steps to improve communication and building trust is crucial if the price transparency plan is going to continue to play a vital role in the consumer-driven healthcare system.