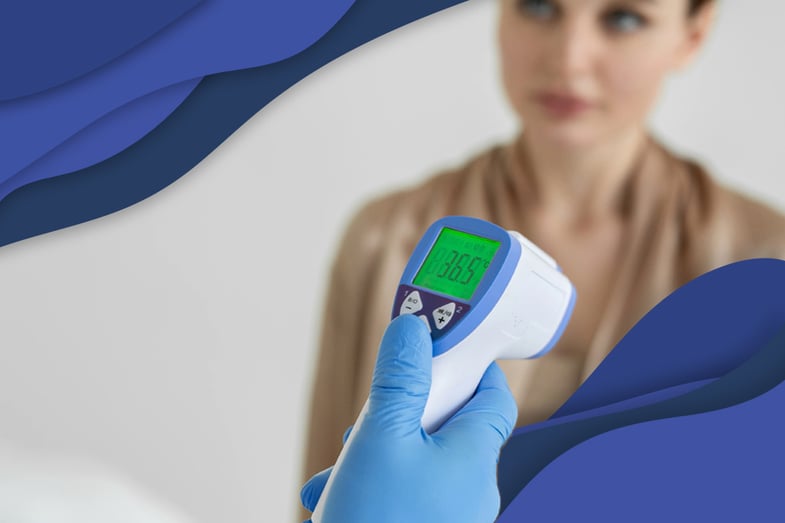 The Coronavirus Aid, Relief, and Economic Security (CARES) Act that started in March 2020 ended its assistance at the end of July, leaving several individuals and businesses wondering how to make up the cost, get back to work and get the economy going again. This fall, with schools now teaching in-person, and businesses opening while remaining cautious, many are wondering what is on the horizon for businesses resuming operations, individuals returning to work, and plans for winter celebrations.
The COVID-19 pandemic enacted fast and prolonged shutdown measures earlier this year in order to contain the virus and has since spiraled the global economy downward. Financial forecasts predict the global economy to diminish by 5.2% this year—the biggest recession since WWII.
Experts are now concerned about what this winter will bring and how businesses and individuals can make plans to stay safe during the latest surge of coronavirus.
What Is A Covid-Secure Workplace?
Pandemic fatigue has been in the news lately, and with the holidays coming up, it's a safety concern now more than ever. In an article from Today, Barun Mathema, Ph.D., an assistant professor of epidemiology at the Columbia University Mailman School of Public Health in New York City, told TODAY, "People are opening their social circles and bubbles are sort of loosening; bubbles are getting bigger. Various bubbles are merging. There is sort of a collective pandemic fatigue, like 'We've been there, done that, now we're on the other side.' I would caution against that attitude. I don't think we have enough evidence to say that we're on the other side."
Keeping social circles small is difficult for many as we approach the holiday season—a time where we usually gather together and especially during a time when some industries are back to an in-person work environment. It's not just about going back to work and boosting the economy, though. It's about how to do it safely. We're not out of the woods yet, but there are ways to resume work safely while keeping a safe physical distance in our social lives. And with that comes a list of screening and support services that can help manage individuals returning to an in-person work environment and the businesses who must do so.
Taking measures to make the workplace safer
Everyone wants their employees back to work safely and individuals returning to in-person work environments want to know their company has their safety in mind. Companies like Fusion are offering workplace safety solutions that handle the screening, so businesses can keep employees and customers safe and focus on maintaining growth. These healthcare professionals can help provide and maintain a healthy work environment throughout the COVID-19 pandemic or implement additional safety measures to keep daily operations safe for everyone. Qualified staff is provided for on-site healthcare professionals and certified temperature screeners.
Reducing the spread of COVID-19 in workplaces
No two businesses are alike. Depending on company size, structure, and line of work, different solutions are needed in order to maintain a healthy in-person environment for all. A variety of back to work solutions are offered, depending on company need, including:
Temperature Checks. Qualified staff ensure all employees receive a temperature screening upon entering the workplace each day. This helps reduce viral spread and confirms sick employees are treated or quarantined early on.
COVID-19 Testing. Whether an employee has a high temperature, or you'd like to screen all employees prior to resuming business, Fusion can assist in administering COVID-19 tests to ensure safety in the workplace.
Diagnosis. Get the answers you need to create a better work environment for your employees. Fusion can provide qualified staff for diagnoses regarding COVID tests, so employees can get back to work confidently.
On-Site Clinic Support. Fusion gives you the resources your need to staff your on-site clinic and provide a safe place for employees and customers to visit for swabbing, temperature checks, and answers.
It's not clear what will happen with the COVID-19 pandemic, or what future actions will be taken to keep this virus in check until a vaccine is widely available, but we can all do our best to maintain safety and health in and out of the workplace. If you or your business needs a COVID-19 workplace safety solution, Fusion has the right people for the job. Let us know what you're looking for and we'll get you the right solution. Just fill out the form.