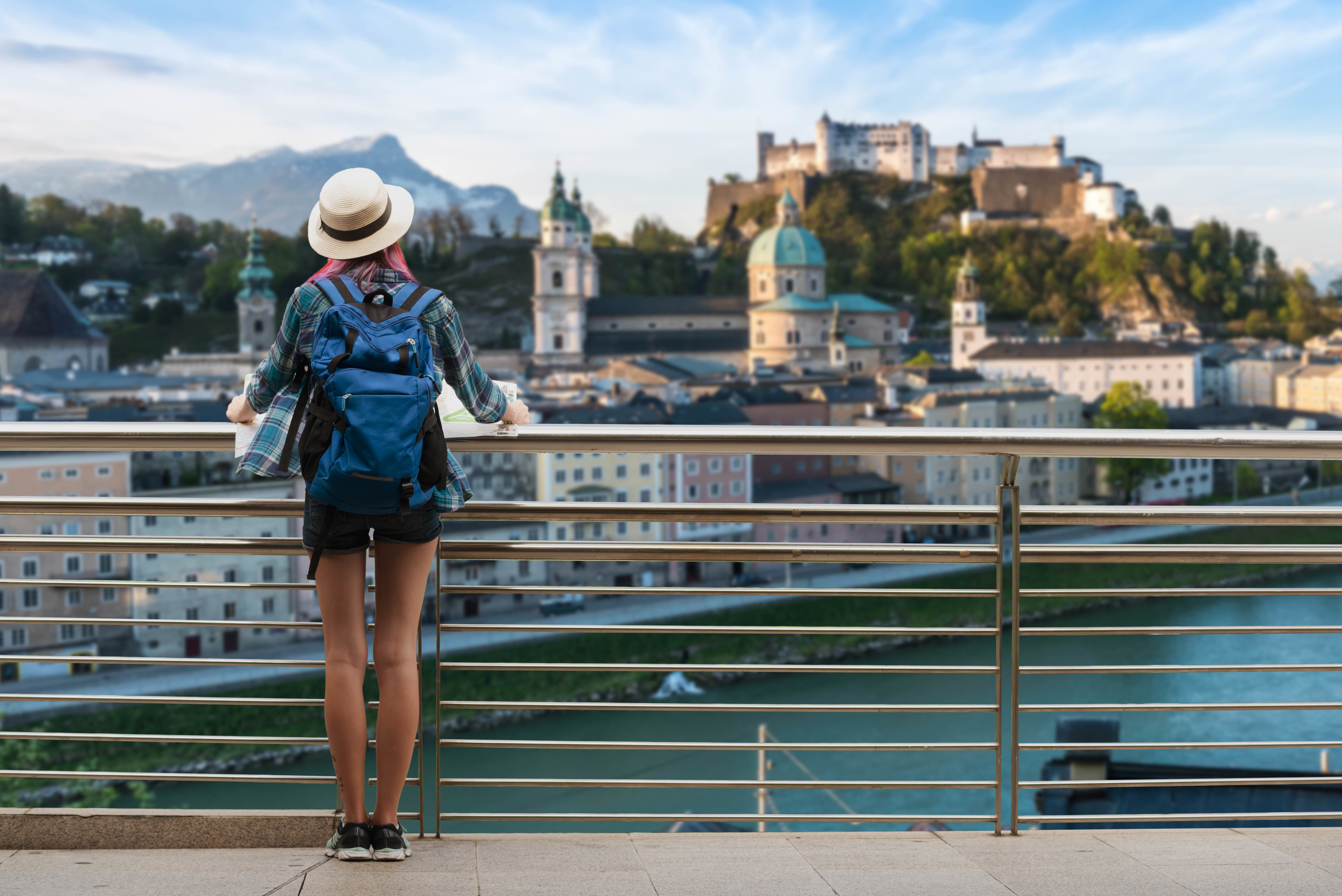 Traveling is a very rewarding decision. Have you ever thought about traveling? Why not travel while doing something you love? Becoming a healthcare traveler isn't as difficult as you may think. One thing we will promise you though—once you take the plunge, you'll realize it's the most rewarding decision you could have made. Think about it…
You can go places where you can work and do your favorite hobbies, or even go somewhere new you've never seen before. Are you wondering, "Should I travel?"
What Is A Healthcare Traveler and How To Become One
How to get started on traveling
The first thing you need to do is research. No, I don't mean look up which cool new restaurants and hip cities you want to check out. (Even though that really is the fun stuff.) You'll need to start with research on which staffing agency you are going to work for. Before you jump into it and sign on with the first company who gives you promises of scoring you the best job wherever you want with however much you want to get paid, you'll want to make sure they're the right fit for you. Here's a trade secret: all staffing agencies are going to have roughly the same guidelines and close to the same travel pay, but not all of them have the right people that will go above and beyond to work for you.
After researching the company, make sure you interview the recruiter yourself. Interviewing goes both ways, right? Make sure you can get comfortable and make a connection with them. Your recruiter is a great resource and lifeline when you are out on the road, and you should never feel alone. A good recruiter makes themselves available and will always have your best intentions at heart.
Once you find this professional bestie, they'll work with you on where you want to go. Remember when you already started looking up those awesome cities and started daydreaming of where you wanted to travel to? This is where you finally get to put your dreams into action.
Qualifications and requirements
As with every job, there will be some requirements needed in order to get hired on. Lucky for you though, you've probably already made the first step by getting educated in your field. Each healthcare division is different though, so travel requirements may vary based on which division you're specialized in.
Allied and Nursing
Nurses are always in high demand and the need is universal throughout the U.S. You have valuable skills that enhance the flexibility of traveling too. Anyone in the nursing industry interested in traveling will need to have a minimum of one year of experience under their belt before they're considered eligible to hit the road. However, some facilities might require the nursing division to have two years of experience.
Therapy
PT's, OT's, PTA's, COTA's, and SLP's can join the travel industry once they have completed their education, received their degree, and gotten their license (for example, physical therapists who have received their Doctorate in PT). So, go on! Get those steps done so you can get out there already and live your dream!
Lab
Lab professionals can start joining the travel industry roughly after having one year of experience, post-graduation. This also depends on their specialty. For MT/MLT's looking to get into one of the highest paid areas of Lab, you'll need to apply for your CLS license in California.
Licensing
Which division you work in will depend on how you get your licensing.
Therapy
You can check out resources like New Grad Physical Therapy and OT Potential to learn more about new grad opportunities in therapy. Before your recruiter can land you that new assignment, you'll need to apply to get the license in the state you are wanting to work. The best part is most staffing agencies will reimburse you for the license cost after you receive it. Apply for state licenses as early as possible, because some states can have a lengthy approval process. For instance, to get a license in California it many take up to three months to get approved, while in Nevada it could only take a week or two. The great part is if California is where your heart is set to travel, you can complete an assignment in a different state that has a quicker application rate while you are waiting for your other license to get approved.
Lab
You can learn more about grad opportunities in lab through resources like ASCLS and California Association for Medical Laboratory Technology (CAMLT). For most MT/MLT positions, the moment you graduate, you're guaranteed to be able to work in 39 states right away. However, in the other eleven states, you need to apply for the license there. These states are Nevada, Montana, North Dakota, Tennessee, Hawaii, Florida, West Virginia, New York, Rhode Island, California, and Louisiana. Once you get on the road, you can start the application process to those other states if that's where you'd like to be located.
Nursing
Nurse Licensure Compact is a license that allows nurses to have one multistate license, with the ability to practice in any of those states. Here's the catch to that though, there are only 25 states that are included in the Compact License, plus you need to have a permanent residency in at least one of those states. If you are not currently living in any of those states or want to travel outside of the compact license states, then you'll need to apply for an individual state license for every assignment taken. More information about grad opportunities in nursing can be found through additional resources like The Gypsy Nurse and Nurse News.
Assignments
Let's break this down a little bit and give you the 4-1-1 on these assignments. The majority of them are right around 13 weeks… super easy! Can you imagine all the experiences you'll have!? Sometimes your facility will need to extend a contract, and both parties (you and the facility) will have to agree to the extension and determine the new length of the renewal. In that case, you get to stay in your current assignment even longer if you want. Or, if you don't agree to the assignment extension, your recruiter will already be working on getting you a new placement in a new location.
When it gets down to the details of the assignment though, your recruiter will provide you with several different options. At the end of the day, it is up to you to decide which assignment suits you best.
If you want to get an idea of what current jobs are available at the moment, take a gander and search Fusion jobs.
Understanding per diems and bill rates
Besides having the passion to help others, you still have a job to do, right? And for that job, you need to be able to make a living. So, how do you know what a fair pay rate is? There are so many different components that go into your contract. Regardless of what any staffing agency tells you, you'll always have the ability to check to make sure you are getting what you deserve and what is legal when it comes to pay.
First off, let's understand what per diem is exactly. According to the General Services Administration (GSA), "Per diem is the allowance for lodging (excluding taxes), meals and incidental expenses." The GSA provides information about the per diem allowed in every city/state. This can be extremely useful when considering what the hospital pay rate is, as well as the cost of living. Your account manager will most likely be providing you with two options for your contract:
1) A higher take home rate, but you'll have to find your own housing (research the area, pay the deposit, be responsible for utilities, etc.)
2) A lower take home rate, but that option will allow your company to find housing for you and take care of all the nitty gritty details of setting it up.
Some travelers prefer one over the other; go with what suits you best.
Are you a new grad?
If you are a new grad, there are some huge perks to getting started in the travel industry right off the bat.
Maybe you don't know which modality you want to work in yet or the idea of traveling is making you nervous. Check out this blog, "How To Combat Your First Time Travel Job Jitters" if you're feeling anxious about getting on the road. Fusion also has a student outreach program dedicated to helping you get on the road.
Traveling gives you the opportunity to step outside of your comfort zone and work in a variety of positions before focusing on specific modalities. It also gives you the chance to see other people in your profession, learn how these veterans do their paper processing, work with different patients, or even go through their daily routines.
One of the main questions that a new grad has is, "Will there be any mentoring available?" Facilities are usually looking to hire someone to fill a position temporarily, meaning they need someone to be able to step in and complete the job by using the skills they were trained with. The good part about that is that your staffing agency should be able to place you at facilities that want new grads, so they can help mold you into the industry, giving you that extra boost of mentorship.
Don't fret. Fusion knows where the best places to go for your first few assignments are, and which facilities will help you transition easily into the travel world.