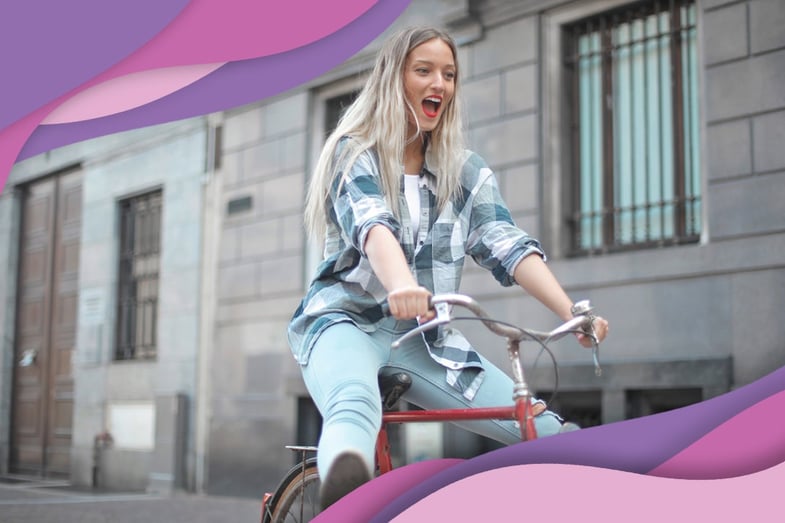 Hey, you! If you're reading this, then that means you're probably a professional medical traveler or thinking about becoming one. Either way, you've come to the right place! We aren't your average med staffing company — we're one of the best! As such, we operate on a-whole-nother level than the rest, and one way we do so is with helping you find your unicorn travel assignment.
What It Means to Find Your Unicorn Travel Assignment
Meet Carl, Fusion Med Staffing's very own spokes-pony. Not only is Carl our biggest cheerleader, but he's also your winning ticket to finding your unicorn travel assignment.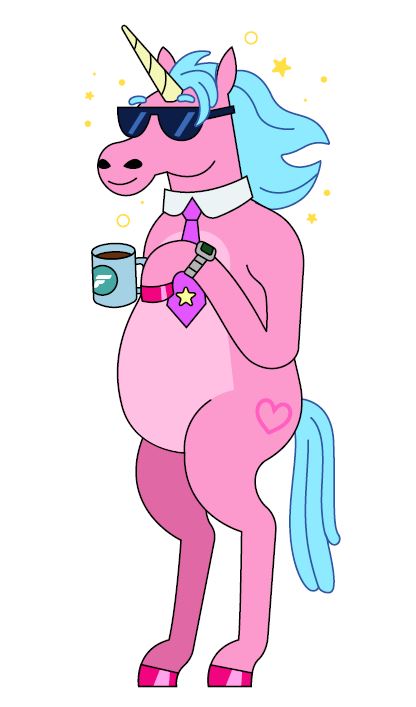 What is a unicorn travel assignment?
In short, a unicorn travel assignment is semi-magical. In long, a unicorn assignment is a medical travel job that checks your boxes and offers the top features you're looking for, whether that's a premium pay rate, a specific destination, a particular shift type, or something else. Depending on what's important to you, your unicorn travel job may include:
Premium pay package rates
A location you've never been before
A destination close to home
Professional autonomy
Someplace with a mentor
The opportunity to work with a new patient demographic
The chance to noodle with new medical technology
An adventure of a lifetime
Kind of like a unicorn, it's hard to imagine those travel jobs exist in the real world. And yet, they do, and Fusion is here to help you find them! Here's how.
How to find your unicorn travel job
Finding your unicorn travel job is a strategic process. But don't let that scare you! The process isn't all that wild and the best part is you don't have to go through it alone. So, let's break it down and find out how to secure your unicorn travel job in three easy steps.
1. Find a recruiter you vibe with
First things first, to be successful in the medical travel industry, you need people in your corner. Most importantly, you need a trustworthy recruiter on your team. In this business, your recruiter is your biggest cheerleader. Day or night, your recruiter is there for you to help you navigate your medical travel adventure, so that's why it's important to find a recruiter you vibe with. Plus, when you travel with Fusion Medical Staffing, you hang onto the same recruiter throughout your career journey, so you want to be able to enjoy this person on a human level, too.
But how exactly do you do that? Especially if you're a newbie in the medical travel world. Allow us to swing in heroically with the magic answer on how to choose the best recruiter for you:
🦄 Do your research
To find out what recruiter you'll thrive with, do some research to narrow down your options. For starters, look into medical staffing companies, and list pros and cons of nationwide versus regional agencies to figure out which is the best fit for you.
🦄 Decide what your dream team looks like
Depending on the staffing agency you work with, your travel team could be one point of contact or a whole group of experts. It's up to you to determine what your personal dream team looks like — is it you and your recruiter against the world, or are there more people in your corner?
🦄 Read recruiter ratings and reviews
Wouldn't it be nice if you could get a sneak peek into who a recruiter is as a person before you commit to them long-term? Well, now you can through Fusion Marketplace's recruiter ratings and reviews! Here, you can skim ratings and reviews of recruiters that were left by previous travelers who worked with them. That way, you can gain firsthand insight into what it's like to work with a certain recruiter.
🦄 Look out for any red flags
In today's world, it's important to constantly be on the lookout for recruiter red flags. Now, a red flag to you may not be for someone else, and vice versa, but these are some common examples of recruiter red flags:
Replies with scripted responses
Makes false promises
Doesn't disclose pay information upfront
Peer pressures you into taking (or not taking) an assignment
Ghosts you once you start your travel job
Finding your ideal recruiter is the first step in landing your unicorn travel assignment because they're the person who will be by your side through the job's good, bad, and ugly. And don't we all need that person?
2. Tell them what you want…what you really, really want
You may not be a legendary Spice Girl, but you are a professional medical traveler superstar! And as a superstar, it's up to you to communicate your needs and wants, both on a professional and personal level. So, once you've found your BFF recruiter, tell them what you want…what you really, really want. That could include:
🦄 A specific job or shift type
🦄 The type of temporary housing
🦄 The facility type and location
🦄 A minimum weekly pay amount
After brainstorming your dealbreakers and must-haves, relay those things to your recruiter. That way, they can help get you where you want to go and get you one step closer to your unicorn travel job.
3. Sign on the dotted line
Congratulations! You've befriended a reliable recruiter and effectively communicated your job wants and needs to them. Now what? Now's the time to browse and apply for travel jobs that fit your unicorn criteria!
Of course, your Fusion recruiter is doing their due diligence on the backend to match you with a unicorn travel assignment, but that doesn't mean you can't still see for yourself what's out there. Search for Fusion Medical Staffing travel jobs directly through our website or through the traveler-driven job platform, Fusion Marketplace.
Fast-forward and now you're being presented with travel job offers. Create a list of pros and cons to narrow down your job options and pinpoint your unicorn travel assignment. Last thing to do is sign the dotted line and make it official.
Finding your unicorn travel assignment is a personal process. What works for you may not be the best option for someone else, and that's okay! If you're in the market for a unicorn travel assignment, find a recruiter that boosts you up and supports you in all the ways you need, figure out what you want in a travel job, and commit to the job offer that checks off your travel desires. Bada bing, bada boom!