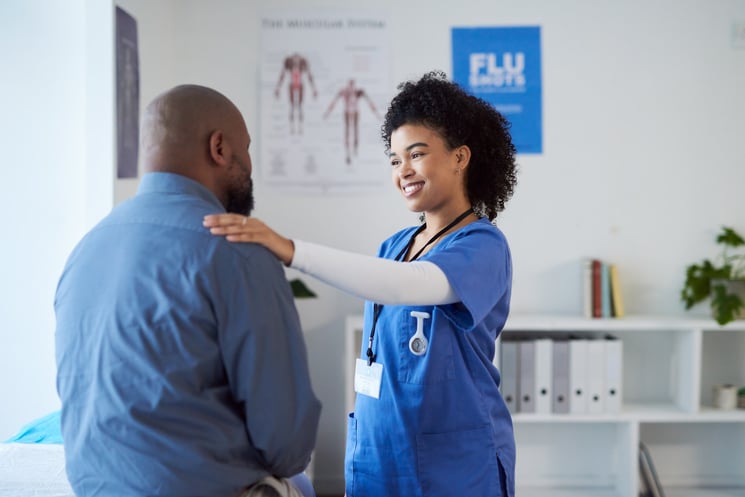 You obviously have the skills it takes to be a successful travel nurse. I mean, here you are! But have you ever wondered what your nursing flex is? You know, the skill that shines brighter than the others? The thing that you don't have to try at, but you just are. Not sure what your nurse flex might be? Well then, it sounds like it's time for us to find out!
What's Your Nursing Flex?
Are you an educator?
Look at you, educator! Helping others learn, grow, and thrive comes naturally for you—like a real-life Leslie Knope from "Parks and Rec."
As an educator, we'd bet you're also patient, passionate, and an effective communicator. Are we right?
But what makes a good educator? Of course, this depends on the individual and their personality. However, according to research by Southern New Hampshire University (SNHU), good educators are:
Strong communicators
Skilled listeners
Team players
Adaptable
Empathetic
Patient
Lifelong learners
Does that sound like you?
Are you a problem solver?
You're like the modern-day Sherlock Holmes with your problem-solving skills. Seriously, is there a problem you can't solve?
In today's world, some problems are more complex and more difficult to solve, especially when it comes to the health care industry. Luckily, you have what it takes to make a positive impact and show that problem who's the boss. According to Forbes, some of the best problem solvers have these qualities and we'd guess you do, too:
An ability to innovate, challenge, change, and push boundaries
Broad strategic focus
Innate drive
Expertise and experience in your field
With these qualities, problems don't stand a chance. When it comes down to you and the dilemma, we'd put our money on you any day.
Are you a critical thinker?
Have you been known to stroke your real or imaginary beard while deep in thought? Hey, no judgements! Sometimes it really does help fully analyze and observe a situation. Like how race stripes on a car make it go faster—it's science.
If you're a critical thinker, then you know that critical thinking is more than collecting knowledge and stats. In fact, critical thinking is the "intellectually disciplined process of actively and skillfully conceptualizing, applying, analyzing, synthesizing, and/or evaluating information gathered from, or generated by observation, experience, reflection, reasoning, or communication, as a guide to belief and action." In other words, critical thinking is the act of dissecting and analyzing information that you've learned. As a critical thinker, you are naturally:
Observant
Curious
Analytical
Objective
Compassionate
As a bonus, these critical thinking skills help you to be the best nurse you can be! And that's a win-win-win-win for you, your travel agency, the medical facility, and your patients.
Are you a caretaker?
Like Jess from "New Girl," you care deeply about other people.
So, it makes sense that you became a professional nurse! It's that level of commitment and care that sets you apart from other nurses, and your patients know it.
Being a caretaker is hard work, but you're familiar with that—that's what got you to where you are today. Some other characteristics of a good caretaker that you might vibe with are:
Patience
Compassion
Dependability
Honesty
Supportiveness
Dedication to others
Here's the secret: These traits—like your patience, compassion, and empathy—are your core superpowers. Use them wisely.
Are you a challenger?
Sticking to the status quo isn't really your thing. And we're here for it. You're not afraid to have those hard conversations or question things for the sake of integrity. You're deep and complex and unafraid of change.
Have you ever noticed that you enjoy challenging situations? There's nothing like the thrill of adversity, am I right? In that case, you're a challenger and if your nurse flex is challenger, then you might also be:
Analytical
Courageous
Brave
Strategic
Constantly absorbing knowledge
Your courage to challenge the norm is what enacts change. Keep it up.
There's a reason you're a professional nurse. And it's not just because you're strangely good at human anatomy. Well, maybe it is—we don't judge. Either way, you work hard to get to where you are today and while some skills you learned along the way, some have been there all along. Those innate traits are your nurse flex and they're what helps make you the nurse that we know and love.