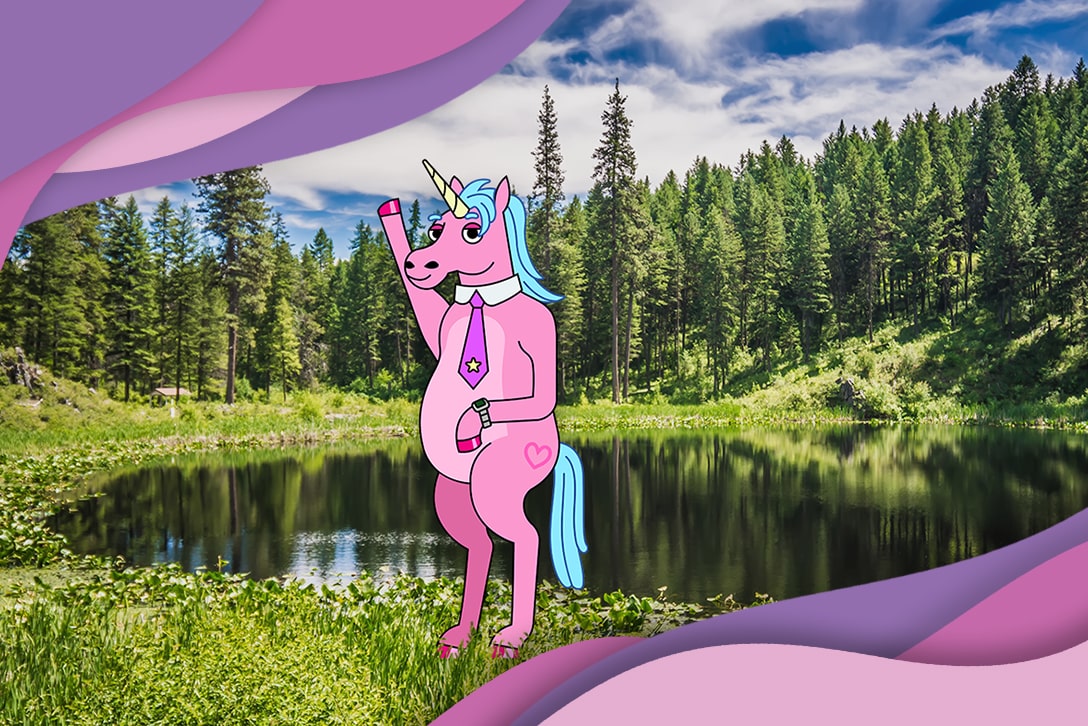 If you're in the market to find the perfect med travel job, then you may need a helping hand from Carl the unicorn. As Fusion Medical Staffing's very own spokes-pony, Carl not only cheers you on from afar, but he also works his magic to help you find your unicorn travel assignment.
Who is Carl the Unicorn?
Say hello to Carl!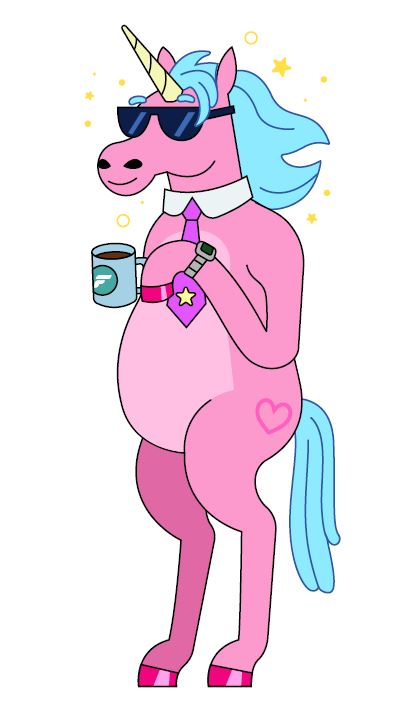 In case you haven't yet met, say hello to Carl! Carl joined the Fusion Med Staffing team earlier this year as a travel recruiter. But Carl isn't just any recruiter. In fact, he's a ✨ magical ✨ recruiter assistant that you'll only find at Fusion.
In addition to being a unicorn, there are many things that make Carl special. For example, Carl specializes in all health care modalities. That means that he can help all types of recruiters find unicorn travel jobs for travel nurses, therapists, lab techs, and more! Plus, Carl used to travel as a rad tech, so he understands what's important to professional travelers. This experience allows him to help all Fusion recruiters find assignments for travelers like you!
Fun facts about Carl
🦄 He's from Spokane, Washington
🦄 He was born on June 15, 1991 (a Gemini!)
🦄 His favorite color is fluorescent purple
🦄 His favorite movie is Ghostbusters
🦄 He has a heart-shaped birthmark
Carl's mission
Since Carl understands what it's like to travel for a living, he knows what to look for in a travel job. In fact, Carl is on a mission to help as many travelers as he can find their unicorn travel assignments.
Wait — a what? A unicorn travel assignment! A unicorn travel job is one that checks almost all your boxes and offers the most important qualities you're looking for in a job. Depending on what matters most to you, a unicorn travel assignment may include:
🦄 Stellar pay rates
🦄 Someplace you've never been
🦄 Someplace close to home
🦄 A travel buddy
🦄 Professional freedom
🦄 The chance to work with a new patient demographic
🦄 The opportunity to work with various medical technology
🦄 An adventure of a lifetime
Thanks to Carl, it's easy to find your unicorn travel job. And you can do it in three easy steps:
Find a travel recruiter who gets you
Share what you want in a travel job
Sign the dotted line when you've found the assignment that has it all
In addition to Carl, you need a (human) travel recruiter you can vibe with. Your recruiter will be your go-to person throughout your travel career, whether you need advice, a friendly ear, or help in a sticky situation. If you don't already have a reliable recruiter, check out this guide for how to find the best recruiter for you.
It can be tough to narrow down what you want in a job. If you're riding the struggle bus on step two, we suggest writing a pros and cons list. Think about your dealbreakers and must-haves, as well as the things you're willing to be flexible on. Maybe one of your dealbreakers is a specific shift type, but you're willing to compromise when it comes to the job location. Whatever your priorities may be, let your recruiter know so they can help find your unicorn job.
From there, just let your recruiter — and Carl — do their thing. When they find a job that checks all your boxes, they'll send it to you to see what you think. If it fits your fancy, then simply sign the travel contract. It's as easy as that!
Don't settle for a job that doesn't give you what you want. Instead, tell your recruiter your top priorities and allow Carl to work his magic to find the travel job that's best for you!