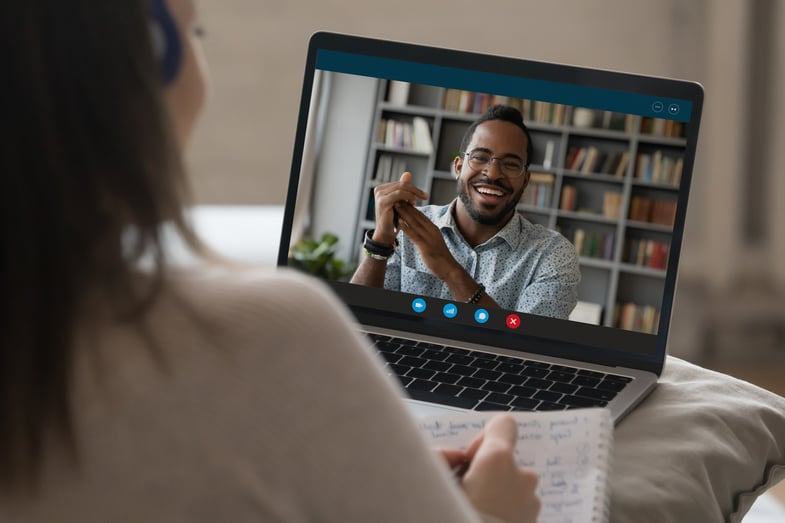 Medical staffing agencies are known for being an all-inclusive place for travelers looking for their ideal travel assignment options and then narrowing them down to the right one. Agencies also have personal recruiters to help with other one-offs that travel nurses deal with regularly like insurance, housing, and other questions that come up while traveling. Recruiters help build trust and rapport with professional medical travelers to develop a solid understanding of their needs and wants in a travel contract.
Like other technological advancements, medical staffing agencies have also adopted more automated and streamlined recruiting tactics. The healthcare infrastructure continues to get more complex as ways to include automation in managing systems improve return of investment (ROI) and diminish unnecessary resources. Research shows that the healthcare automation market is expected to reach $58.98 billion by 2025.
Sure, that's a big number and auto-recruiting systems seem shiny and promising—they boast fast and cost-effective hiring and accuracy, but some things can't be replaced with technology such as human to human connection, authentic and essential support, plus personalized knowledge of your traveling career goals.
Building a Relationship with Your Recruiter
Human to human connection.
At the end of the day, recruiterless companies may brag about efficiency and cost-effective hiring, but they're missing the most important pieces of the traveling medical professional experience: a sense of trust and empowering the traveler to make informed decisions about their career path.
What recruiters have established with their travelers over the years can't be replaced by big tech automations. Tech doesn't have the human capacity to solve the very real, very specific issues that travelers deal with on a day-to-day basis, and tech doesn't serve as a teammate to go to bat for their travelers in a sticky situation.
Ashtyn, a Fusion Medical Staffing recruiter for more than two years, offered advice: "Find someone you trust! There are a million recruiters out there, so you have to make sure you have someone who is looking out for your best interest! Also, someone you can carry a conversation with. We'll be talking a lot, might as well have some fun."
Recruiters are the pinnacle of transparency and the ultimate go-to resource for negotiation when it comes to their travelers next career move. Ultimately, it's not about a B to B model, or a B to C model, it's an H to H solution … human to human.
Authentic and essential support.
Recruiters are there to help. Their role in the travel healthcare industry exists to make life easier on travelers before, during, and after travel assignments. Matchmakers between traveling medical professionals, or travel nurses, and healthcare facilities, recruiters help advise, educate, and mentor travelers to pair them with specific openings around the country.
"Find yourself a cheerleader, someone who brings out the best in you," Brit, Fusion Medical Staffing recruiter of more than two years, said. "[Find] someone who's just as excited as you are for this journey and someone who will encourage you to push yourself to reach your traveling goals."
The medical traveling profession is not a journey that should be taken alone. Recruiters are personalized support systems for a myriad of traveling medical careers.
Traveling certified nursing assistant (CNA), Melanie Chamblee, wrote: "I've been with Fusion for just over two years and they are great! They have better communication than other companies I had talked to previously and they genuinely care about their travelers."
Personalized knowledge of your traveling career goals.
As a traveler, you don't want to hit the open road with a mind full of questions. Recruiters are there to ensure all those unanswered anxieties are addressed and defeated before your next big adventure. Great recruiters know your motives, remember what you like, fight for you, and are always there when you need them.
Ashtyn said her favorite part about being a recruiter is "helping people, hands down."
"Knowing at the end of the day that I played a part in improving someone's life for the better is really rewarding," Ashtyn said.
Automating recruiter repeat tasks.
Recruiters aren't just focused on the important details of their relationships with travelers. They're also tasked with repetitive, time-stealing responsibilities like a lot of the healthcare industry. Paperwork, cold calls, phone tag, documentation organization, keeping track of credentials, and so on can eat up a recruiter's time. Automated healthcare workflows free up more time for recruiters to focus on their travelers on a more personal level.
Workflow automation and technology can absolutely help with streamlining the small tasks and will most certainly propel the healthcare industry forward. When it comes down to it, that human interaction and understanding is an essential puzzle piece between traveler and recruiter. While recruiters are still vital, adaptability needs to have a voice, too so combining both automation and recruiter-based models into one is the ideal solution. Combining automation techniques and quality recruiters will be the backbone to successful travel agencies in the future.