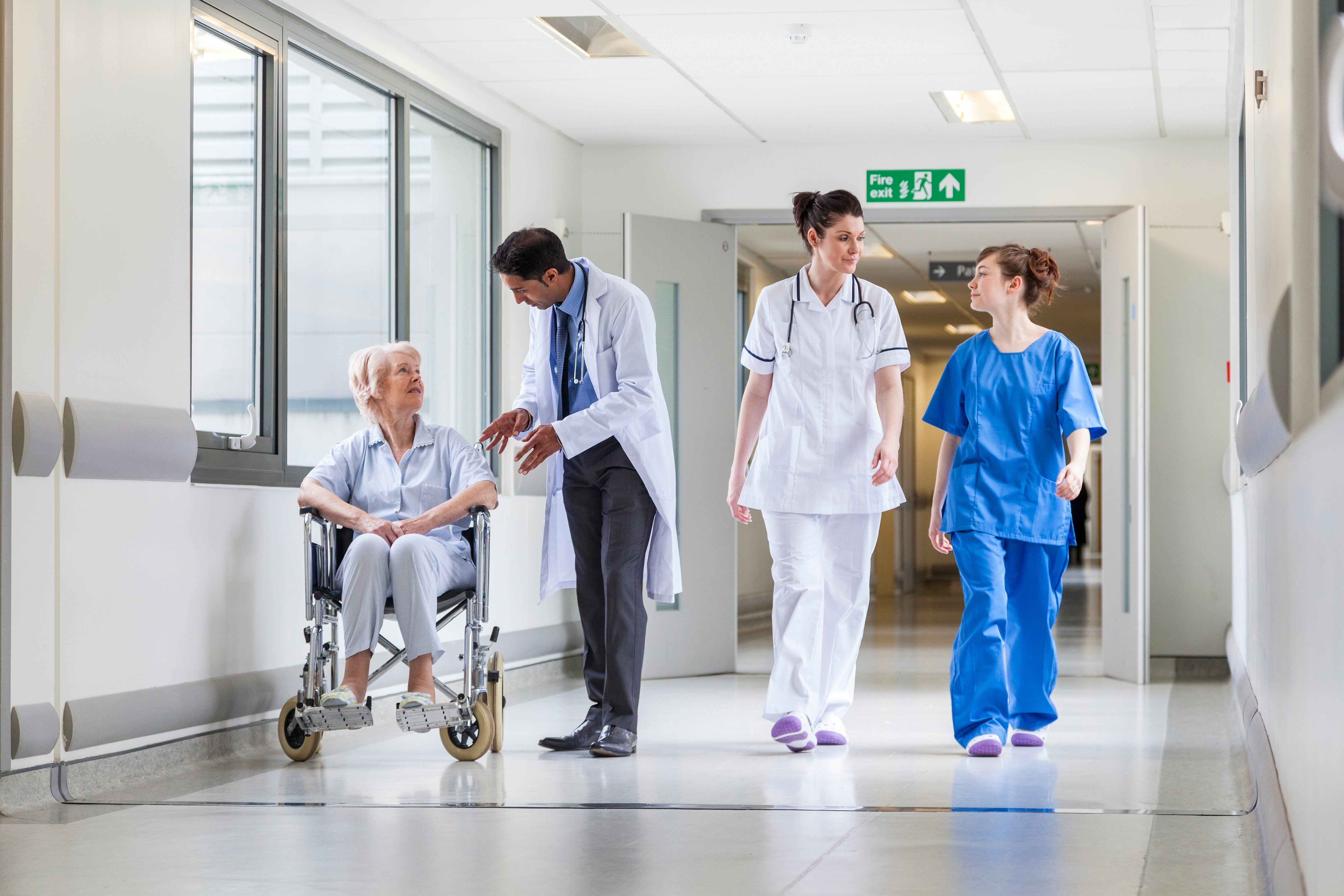 Healthcare is a market with a lot of capabilities in changing the lives of people every day. From the patients who visit hospitals and facilities, to the healthcare professionals who help these patients, to the companies that staff healthcare employees for these facilities, there are many ways to impact others in the healthcare arena.
What exactly does it mean to impact others? And what kind of traveler does it take to create a valuable space in the healthcare industry and affect the patients and healthcare staff working in it? Now more than ever, we need traveling medical professionals to impact the healthcare industry and affect the world on a day-to-day basis. Fusion travelers are a part of these healthcare movers and shakers through seven key indicators that make all the difference.
Why Working With Fusion Helps Impact The Lives of Others
Traveling medical professionals are dedicated to creating positive change.
It's easy to focus on the negative when there's negative memes on the internet, and uncertainty surrounding our lives from the COVID-19 outbreak. Healthcare travelers not only carry the weight of helping people stay physically healthy, but their attitude affects the patient care they're serving up. Positivity copies positivity, so one medical traveler can affect the attitudes of all the patients surrounding them, plus their coworkers. Fusion travelers have a purpose for their passion in serving patients and are driven and engaged in their work. They know how to calm people in crisis, "make lemonade out of lemons" and create positive change within their community.
Traveling medical professionals are on the front lines.
Healthcare professionals are in a crucial career. They are the first in a healthcare crisis to be called into action. They work tirelessly and meet patients and their family members. They build relationships and trust and impact the recovery process of their patients directly. The traveling healthcare professional thrives on a philosophy of patient-centric care in order to keep healthcare running. Fusion bolsters this philosophy by placing quality healthcare professionals that are trusted in their communities.
Traveling medical professionals engage in open communication.
During this time in healthcare, communication at a higher level is key to making informed decisions and keeping everybody as healthy as possible. Travelers and recruiters at Fusion lead with people and relationships in mind. They understand the power of positive connections and engagement. One way travelers can build connections is the Pulse app. In the time of physical distancing, many people are headed online to get their socialization. Pulse is the best way to help travelers build a community where they're placed. Travelers can meet with coworkers, take part in hobbies together, or learn more on the job through seminars and events. Fusion knows that supportive, mutually beneficial relationships are made through authenticity and honesty. They connect with travelers in open ways and offer their support so healthcare travelers can do their best wherever their job takes them.
Traveling medical professionals put energy into growth.
Innovation, curiosity and a thirsty brain are three cornerstones of growth for traveling medical professionals. With industry ideas and knowledge available, travelers are interested in how to best serve their patients. Constant advancements, training, and new programs allow medical professionals to thrive and further help patients in diagnosis, treatment, and recovery.
Traveling medical professionals are educators.
Because healthcare professional form a sense of trust with their patients, they're trusted not only in helping to aid in recovery, but with the education of their patient's condition and treatment. A healthcare professional's role in educating patients and their family members is detrimental to diagnosis, treatment, and recovery, as much as the comfort and wellbeing of the patient. When you love where you work and who you work for, it makes a huge difference.
Traveling medical professionals are advocates.
Healthcare professionals have their patients' backs. Every day, especially now, they're risking their own health for the sake of others. They're there for the diagnosis, treatment and recovery of their patients, because they know their decisions affect 36.5 million patients annually. It's critical that healthcare workers have their heads in the game and their hearts in the right place, because optimal care and guidance for the patient is the main role of a medical professional.
Traveling medical professionals are influencers.
Fusion believes in changing the community through influence, advocacy and by encouraging others to do good too. Traveling medical professionals build up and elevate their communities, believing that the power of many is better than the power of one. They lead with heart and care deeply about how to communicate change, using their influence to bring people together.
Now more than ever, healthcare travelers are essential, not only for their talents and expertise in healthcare, but for who they are individually as people. The difference strengths travelers bring to the table and to Fusion allow all of us to pool our assets and make a positive impact. Our strength in numbers gives us more influence than our separation, and working together shows more success than our isolation.
At Fusion, we play a huge role in making sure our healthcare system is operating at the highest level possible during this uncertain and changing time. Even as the U.S. faces challenges during the COVID-19 outbreak, healthcare travelers and the recruiters who serve them can look at this crisis as an opportunity to affect change in the lives of people throughout the country and leave a positive impact. Fusion is here for healthcare travelers and professionals, family friends and strangers alike. We're not going anywhere.