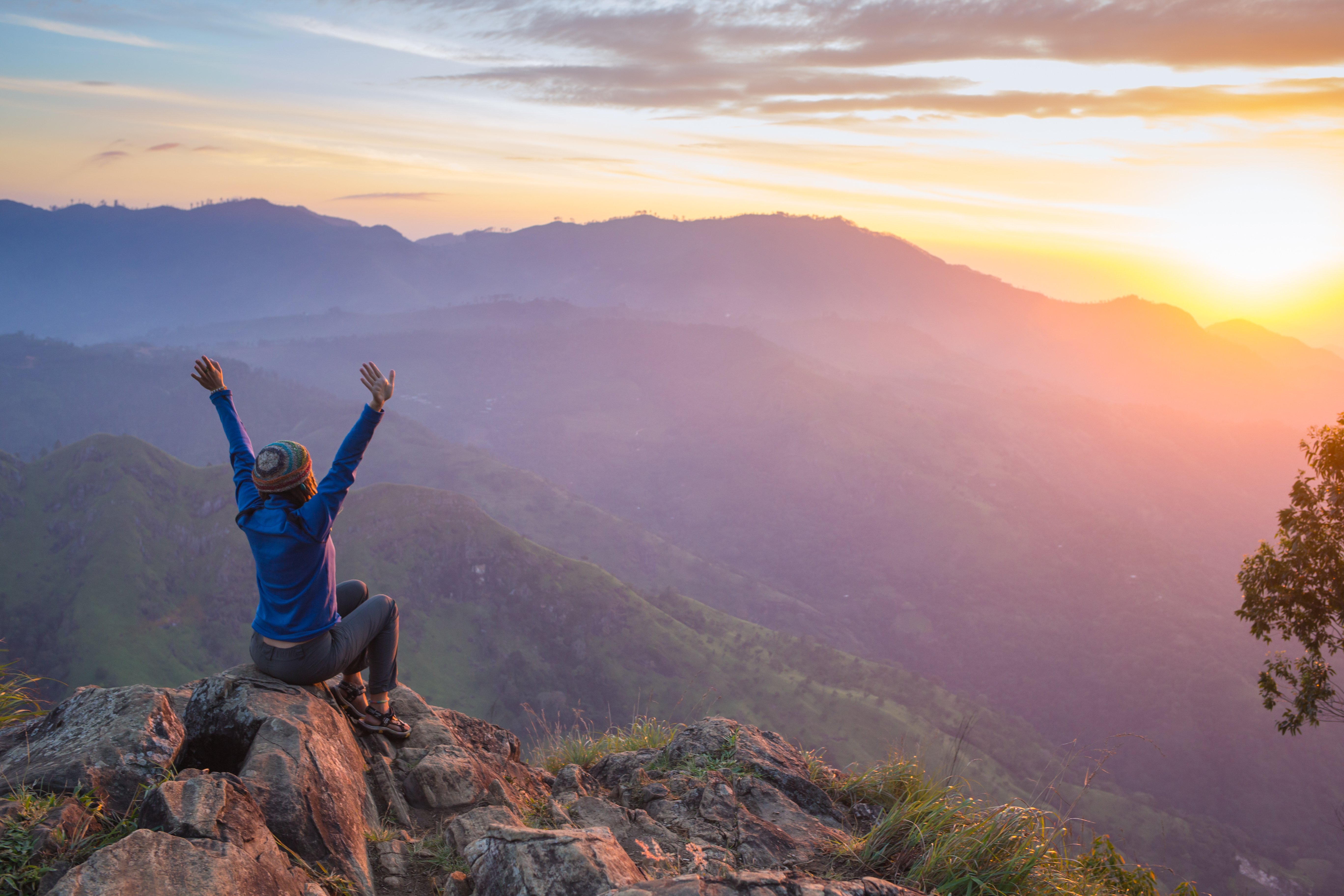 Without nurses, the healthcare world would surely fall apart. This Nurses Week, we're discussing how nurses are needed now more than ever, the role of nurses in the future, and how you can improve in your travel nursing career.
It has us wondering….
Will Nurses Ever Rule The World?
…Fusion certainly thinks so. The need for nurses is inevitably growing!
In fact, employment for registered nurses is projected to grow 15 percent from 2016 to 2026, which is faster than the average for all occupations and 1.1 million new nursing jobs are needed by 2022. The demand for nurses is expanding for a variety of reasons, including a growing rate of chronic conditions in an aging baby-boomer population. According to the U.S. Census Bureau, there are about 77 million baby boomers in the U.S. with 10,000 of them reaching retirement age every day. These boomers are also living longer and more active lives, which demand preventative care. Additionally, the millennial generation is hitting peak levels at 92 million. So as our population increases, the need for ongoing healthcare, as well as preventative and aging healthcare increases as well.
The Future of Nursing
Fifty years ago, nurses weren't called upon to do critical thinking in healthcare on the same level as doctors. Today, more is expected out of nurses and more skillsets and opportunities are opened for the nursing workforce, including opportunities in clinical research and nursing technology. It's important to acknowledge the future of nursing education as advancements are made in research and tech, because some nurses working in the healthcare industry today could still be doing so in 2050, when there are even more advancements and medical technology going on. The role of helping nurses grow their opportunities and skills has been crucial to the future, as research has shown well-educated nurses lead to better patient outcomes. The more nurses who have opportunities to grow and learn, the better it is for patients and the communities we live in.
Onto the questions everyone always asks… why travel nursing? Why hop around every 13 weeks?
There are benefits to becoming a travel nurse:
Higher Pay Packages
Skill Advancement
Adventure and Leisure
So, how can you grow in your profession as a traveling nurse, while growing yourself?
Take travel assignments in less popular cities.
Every medical traveler wants to spend some time in popular destination cities, and you should absolutely add them to your list. Everyone loves a good travel bucket list, right? For example, if you were asked right now to choose between working in Hawaii for 24 dollars an hour or in a small Midwest town for 27 dollars an hour, which would you choose? These are the tough decisions you need to consider as a travel nurse. There is a split choice between adventure and money in this scenario, which are actually the two main reasons nurses travel.
Think about cost of living and take your pay into consideration when signing up for a new travel assignment. If the cost of living is lower in a less-popular city, and the demand for nurses is higher, you can potentially earn more money or save money in these spots. That means more cash to take home, or more spending money for your next travel adventure.
Take California, for example. Did you know California has the highest median RN salary in all 50 states? This is followed closely by Hawaii, DC, and Massachusetts. Depending on the standard of living, you could bring in some serious money here, or at least have one epic exploration and adventure to share with family and friends.
Travel nurses make more money than staff nurses, because they're filling healthcare needs. According to the Bureau of Labor & Statistics, nurses make an average of $70,000 per year. Travel nurses on the other hand often make more than $100,000 per year. As stated above, the demand for nurses is high, and there is a shortage, so when hospitals have more of a need, they'll pay more money to fill a nursing position. In addition to more money, nurses can take advantage of tax-free stipends and medical staffing perks.
Keep an open mind when it comes to selecting your different locations. Maybe a smaller town or a travel nursing job in an unassuming place could seem a little on the duller side of life, but there are still good things waiting for you there. Not every medical travel job will be in an exotic location or a glitzy city with a lot of buzz, but your job and your travels are what you make of it. Who knows, you could discover an unassuming favorite restaurant, a new meaningful landmark, or new friendships. When you have the chance to make a really great group of likeminded friends to share your adventures with, these are the best memories to add to your collection.
Diversify your medical traveler portfolio.
Just like adding a variety of settings and places to your resume makes you appear more flexible and open to new opportunities in the future, adding a variety of nurse rotations and skillsets to your resume does the same when you're looking for your next assignment.
One of the perks of travel nursing is all the different paths you can take and the many doors that are open to you in your career. You can mold your nursing career into exactly what you want! Taking different jobs as a traveling nurse can give you endless opportunities to hone your skills, so ask yourself what types of skills you can learn as a nurse while you're traveling, and what you want to learn on the job. Push your education to the next level! Plus, the more skills you have under your belt, the more appealing you'll be when you're onto your next job application!
Adventure more.
"New city, who dis?" Guess what: It's you! When you travel to a new location, you're not only gaining experience in your nursing field and expanding your horizons, but you're gaining real life experience. Travel nurses are always talking about life-changing experiences they've had in their travels. Is it a goal to hike an epic mountain? Lace up your boots! Want to swim with sharks? Get in the water! Visiting an iconic landmark? Grab the camera and some friends! No matter the city, there's a culture to experience and new opportunities to say yes to.

You can also meet new people using the Pulse App via App Store or Google Play. Pulse is a social app made specifically for medical travelers to connect with each other while on assignment. Find and recommend places to explore. View different events in your area or host your own event and invite your friends and colleagues. There's also a chat feature, which allows you to talk to people about new adventures, your job or any opportunities you've discovered.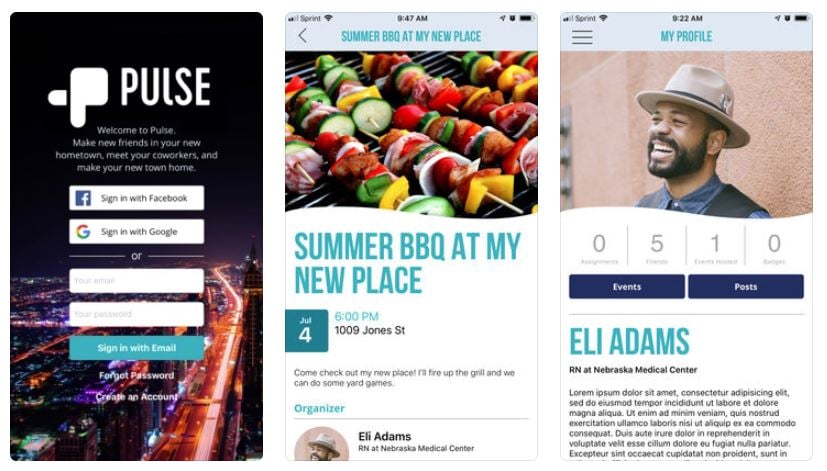 Don't stay in a box and don't be afraid to get out in the middle of it all and experience your city. That kind of bravery will definitely expand to your professional life as a travel nurse too.
Listen to your recruiter.
The relationship you have with your travel nursing recruiter is an important one. They're there to streamline the process and make your travel nurse experience as positive as possible, so you need to have a recruiter that you jive with and who understands you. What are the marks of a good medical staffing recruiter?
Fusion recruiters pay attention to your needs.
As a travel nurse, you're not just a name or a number; you have a personality and distinct needs when you're embarking on your next assignment. That means that not every tip and trick in the book is going to work for everybody. Fusion nursing jobs are not "one size fits all" so your recruiter is going to make sure all the logistics work out for you in your travel assignment.
Fusion recruiters have your back.
Just like your recruiter needs to know you, they are also there every step of the way. They're available around the clock to go to bat for the perfect nursing position, the travel location you're looking for, and to shout your nursing skills from the rooftops to the facilities you're applying to. If you're looking to expand your nursing skillset, they'll help you figure out your next steps, so you can be the best nurse you're planning to be.
Fusion recruiters are your friends.
You know when you just need the support of a good friend? As with any job or life experience, there's sometimes bumps in the road as a travel nurse too. Maybe you have an issue with payroll, licensing, housing for your next travel assignment, or life throws something at you that you weren't expecting (hello, flat tire!) Whatever is happening in your life, you want your recruiter to understand and be a friend. Like they have your back when it comes to advocating for the perfect assignment for you, they'll be there to help you out with the unexpected.
By considering different settings for your next travel assignment, adding more skills under your belt, living outside the box, and listening to your nurse recruiter, you can really grow as a nurse and as a person to be the best in the workforce, and in your personal life. Now, go get 'em. We really need you nurses out there helping us out and taking over the world.