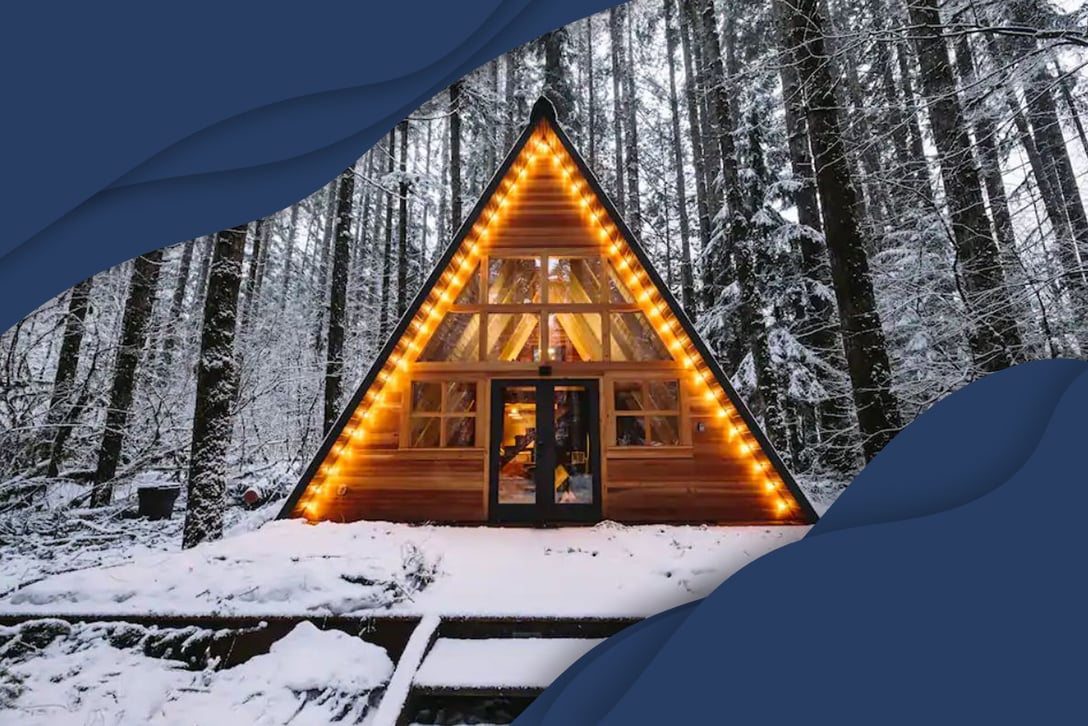 Winter is on the horizon, and the need for more healthcare workers will only increase. In fact, excluding the recent pandemic, the Bureau of Labor Statistics predicts the job prospective for the nursing industry to grow by
15% between 2016 and 2026
. With a long year of working through the COVID-19 outbreak, healthcare travelers are looking for a great winter getaway to hunker down during or in between travel assignments.
While the winter months may look a little different than previous years, now is the time to cozy up on the couch, warm your toes by the fire, and take in a little relaxation time. Check out these winter destinations and the nearby travel assignments that will give you a little R&R from your work week.
Winter Destinations For Your Next Travel Assignment
ALASKA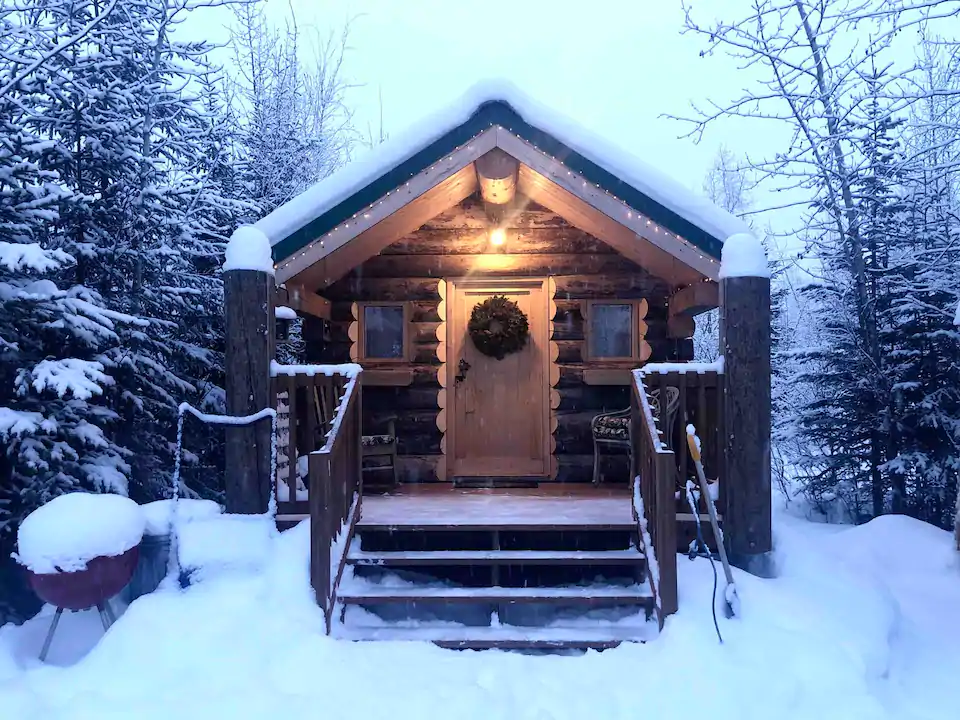 Chaplin Cabin
Fairbanks, AK
Right in the heart of Alaska, this beautiful log cabin is ideal for watching the aurora borealis. If you want to get out and experience Alaska, go sled dog mushing, or drive to the nearby natural wonders: Arctic Circle, Brooks Range, Arctic Coastal Plain, Alaska Range, or Denali National Park. See the Chena Natural Hot Springs or the Trans-Alaska pipeline. Whether you want to spend time outside or spend time indoors taking in the scenery, this is a true log cabin Alaskan gem! Don't wait to get this one on the books.
Search travel assignments in and near Fairbanks, Alaska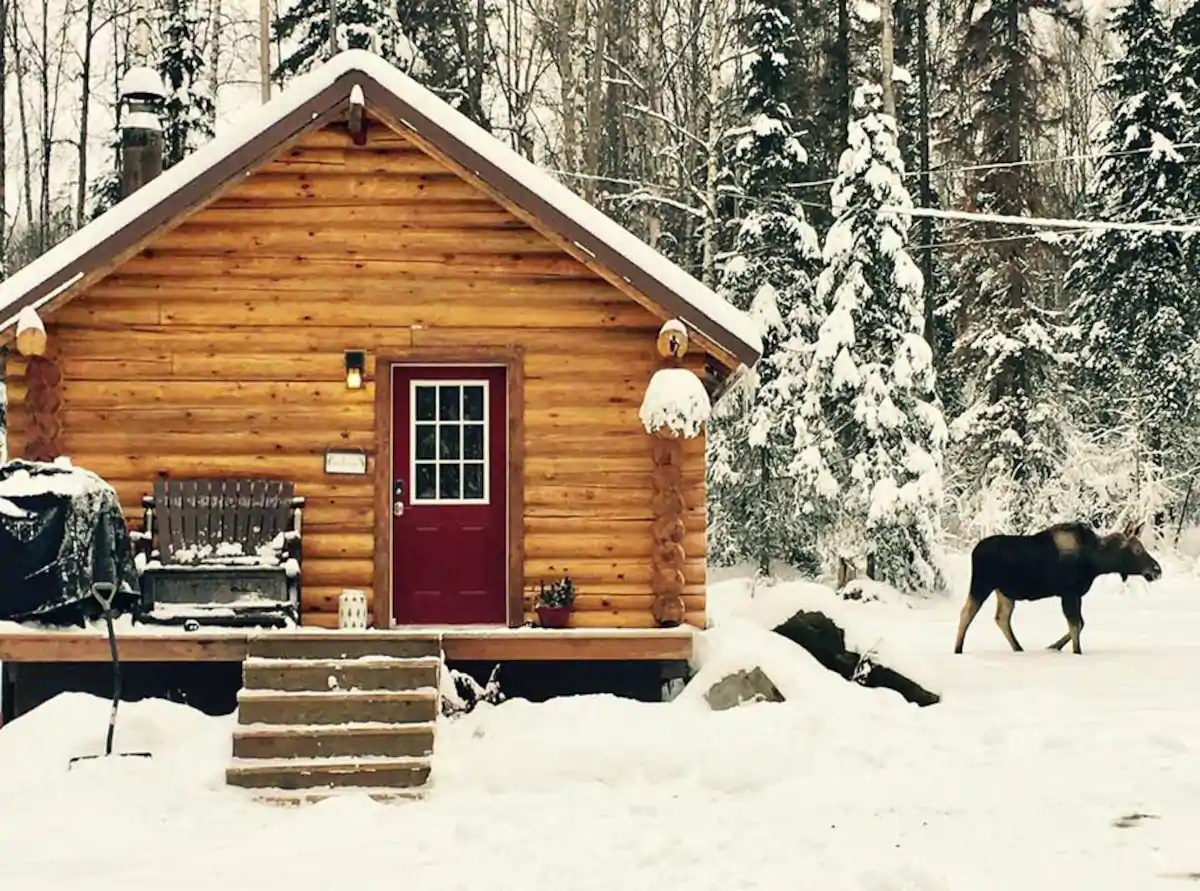 Comfy Cabin Nestled in the Woods
Houston, AK
This Alaskan log cabin gives you that classic winter lifestyle. It's a close walk to the lake and access to salmon fishing. This winter haven is all about giving you remote time with Alaskan nature, so don't go into this expecting high-quality internet. Put the phone down and bring your snow gear, skis, and ice fishing equipment.
Search travel assignments in and near Anchorage, Alaska
WASHINGTON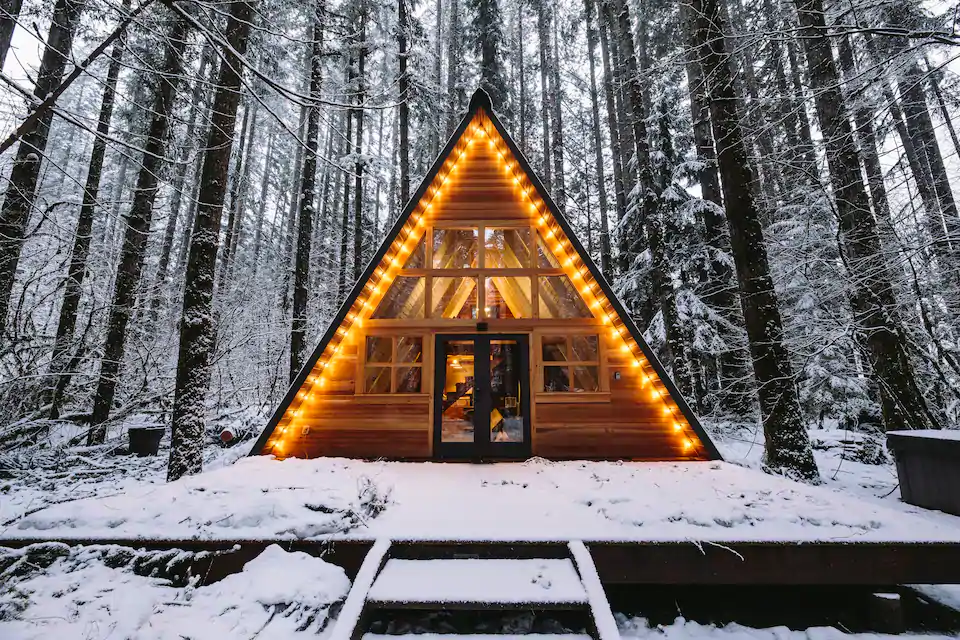 Tye Haus A-Frame Cabin
Skykomish, WA
A-frame cabins are the ever-popular winter experience. This is an adorable 1100 sq ft A-frame cabin located in the private cabin community of Timber Lane Village. It's the closest cabin location with electricity to Steven's Pass Ski Resort. The perfect retreat for your "home away from home" with easy access to the ski slopes and outdoor adventure in Washington state.
Search travel assignments in and near Skykomish, Washington
CALIFORNIA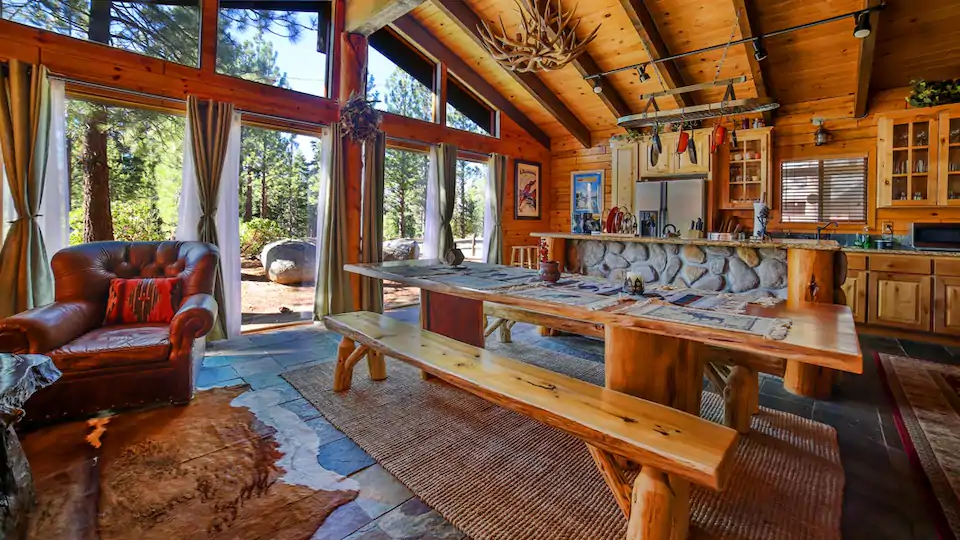 The Lake Tahoe Chalet
South Lake Tahoe, CA
This huge rustic cabin is a short distance from Lake Tahoe and provides you and your family with all the amenities of secluded cabin life—a great place surrounded by tall pine trees and mountains. Gather the family and self-quarantine for the holiday. Gather around that amazing dining table with your crew and have brunch. As far as winter retreats go, this place is ideal for the family.
Search travel assignments in and near Tahoe
MONTANA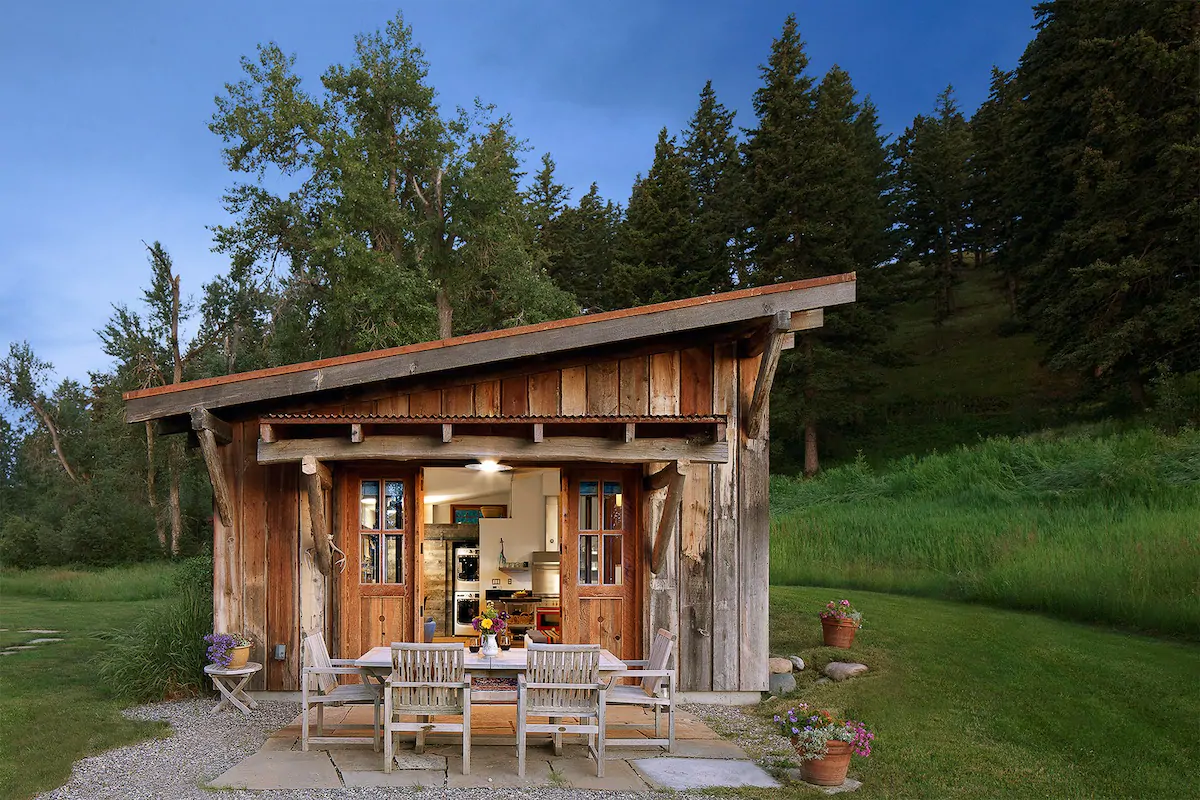 Reclaimed Timber Carriage House
Bozeman, MT
Surround yourself with wildlife in the mountains at this reclaimed timber carriage house. Rated "Best Airbnb" by Outside Magazine, this contemporary designed cabin offers organic toiletries and cleaners, as well as organic and local coffee, tea, spices and condiments for your stay.
Search travel assignments in and near Bozeman, Montana
TENNESSEE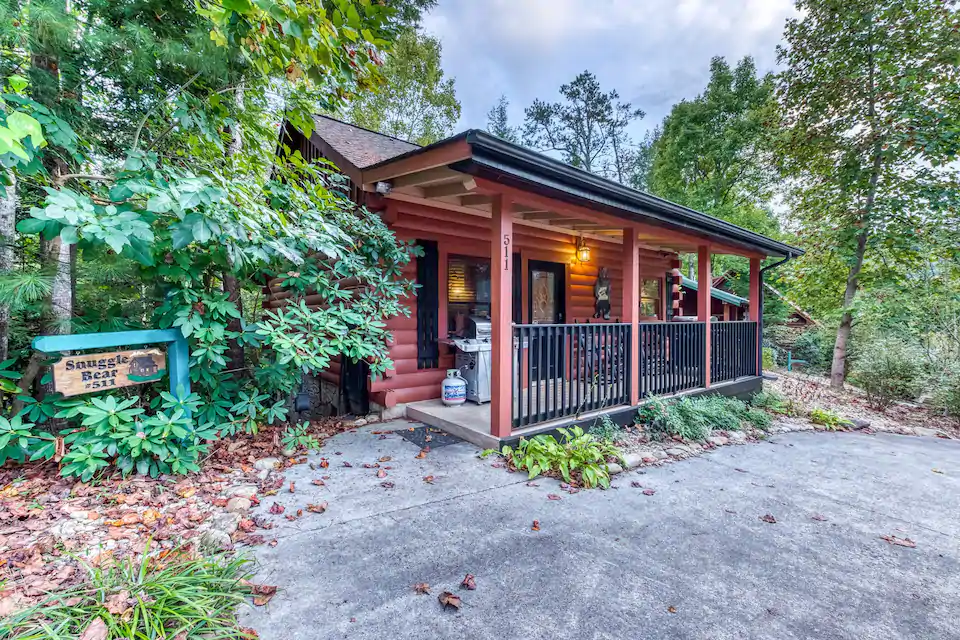 Romantic Gatlinburg Cabin
Gatlinburg, TN
A great cabin with a couple's getaway. This Smoky Mountain cabin is exactly what you need to relax with someone special. Leave your day job behind and enjoy your morning coffee on the covered deck watching the sunrise, relax under the stars in the private hot tub, or curl up and relax in this secluded area of the Smokies as a special weekend getaway.
Search travel assignments in and near Gatlinburg, Tennessee
MARYLAND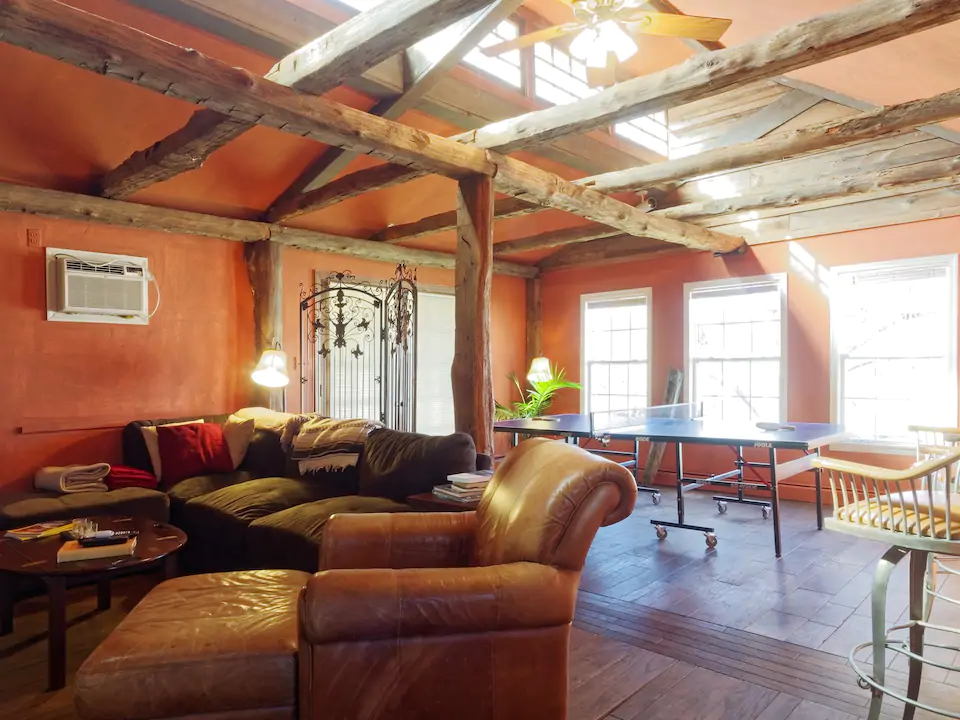 Charming Cottage in Ellicott City
Ellicott City, MD
This is an 1855 Blacksmith shop turned into a getaway cottage with open, hand-axed beams and decorated in rustic style. Equipped with an open floorplan of 1110 sq ft, this cottage is great for year-round enjoyment, a place to come home to after working your shift, or a family getaway to wait out the physical distancing of winter.
Search travel assignments in and near Maryland
NEW YORK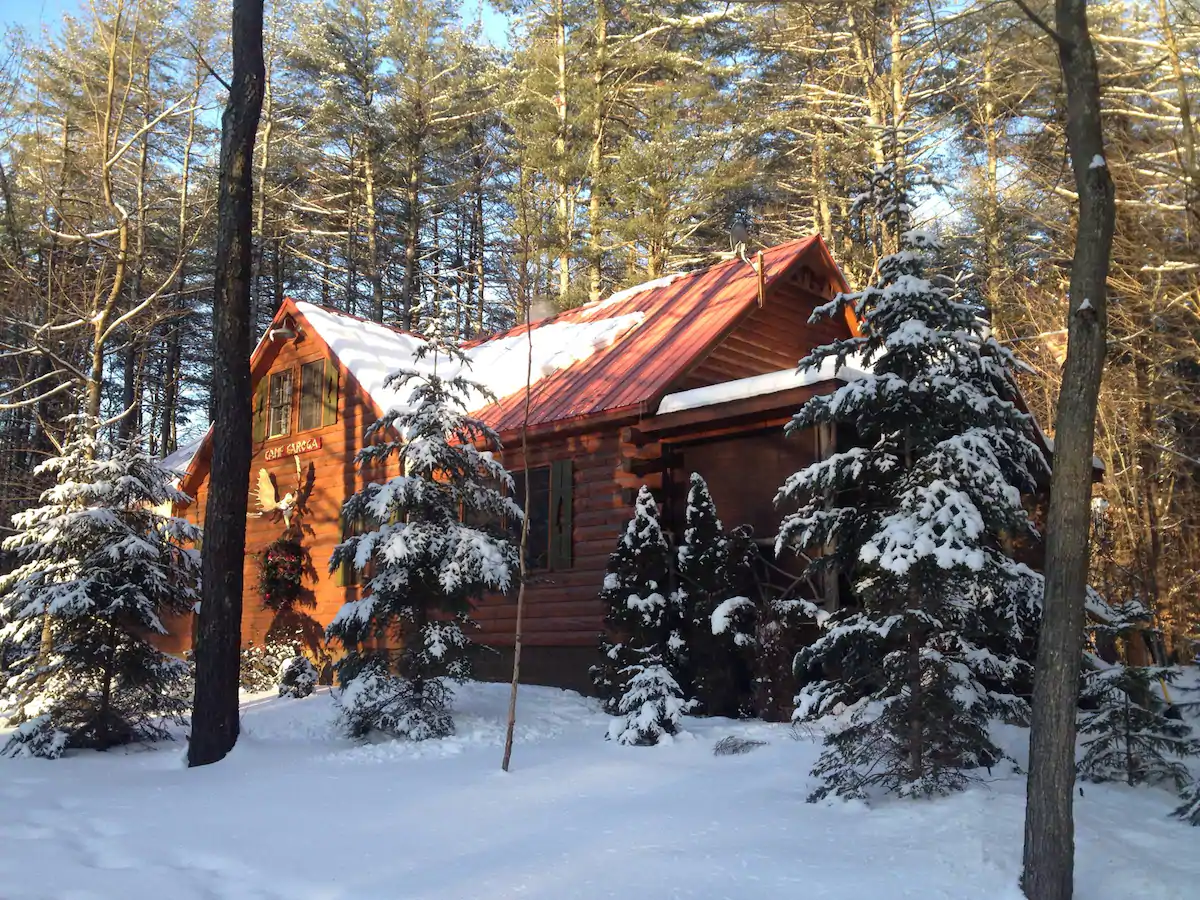 Bear Cabin
Johnstown, NY
You know that part in the movie White Christmas when Bing Crosby and Rosemary Clooney start singing about snow? "Snow, snow, snowwww!" That's everything about this cabin. This is the ultimate of all the winter cabin getaways out there. If a forest cabin that resembles a Normal Rockwell painting is your idea of a perfect winter getaway, then book this rustic adventure in the Adirondacks immediately and take a little personal time to decompress from your everyday stressors. Also, there's a hot tub. (Bonus!)
Search travel assignments in and near upstate New York
Whether you choose one of these cozy spots or another secret winter hideaway of your own, make sure you're taking time this winter to rest and recharge. And if you're going a little stir crazy in your house, try out some of our tips for staying active while you're hunkered down in your warm home this winter.
When you're ready, browse current traveling medical jobs and start a new assignment.