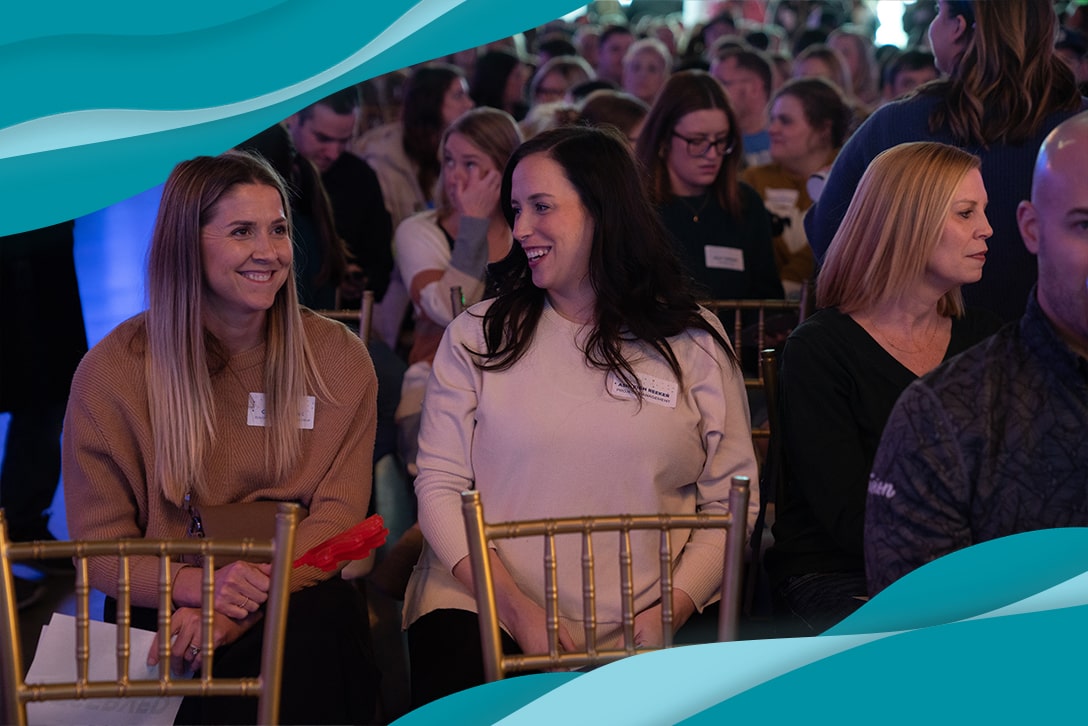 As time moves forward, one thing is becoming increasingly apparent: the future is female. Studies show that companies with more women in leadership outperform those without any by a significant margin. Plus, organizations with greater diversity among senior leaders are more profitable. Fusion Medical Staffing gets that. That's why about 52% of our senior leadership are women.
To talk about the importance of women in leadership, we sat down with our Vice President of Compliance, Brittany Lidgett. Here's what she had to say!
Women in Leadership: Q&A with Brittany Lidgett, VP of Compliance
Q&A with Fusion Medical Staffing's Vice President of Compliance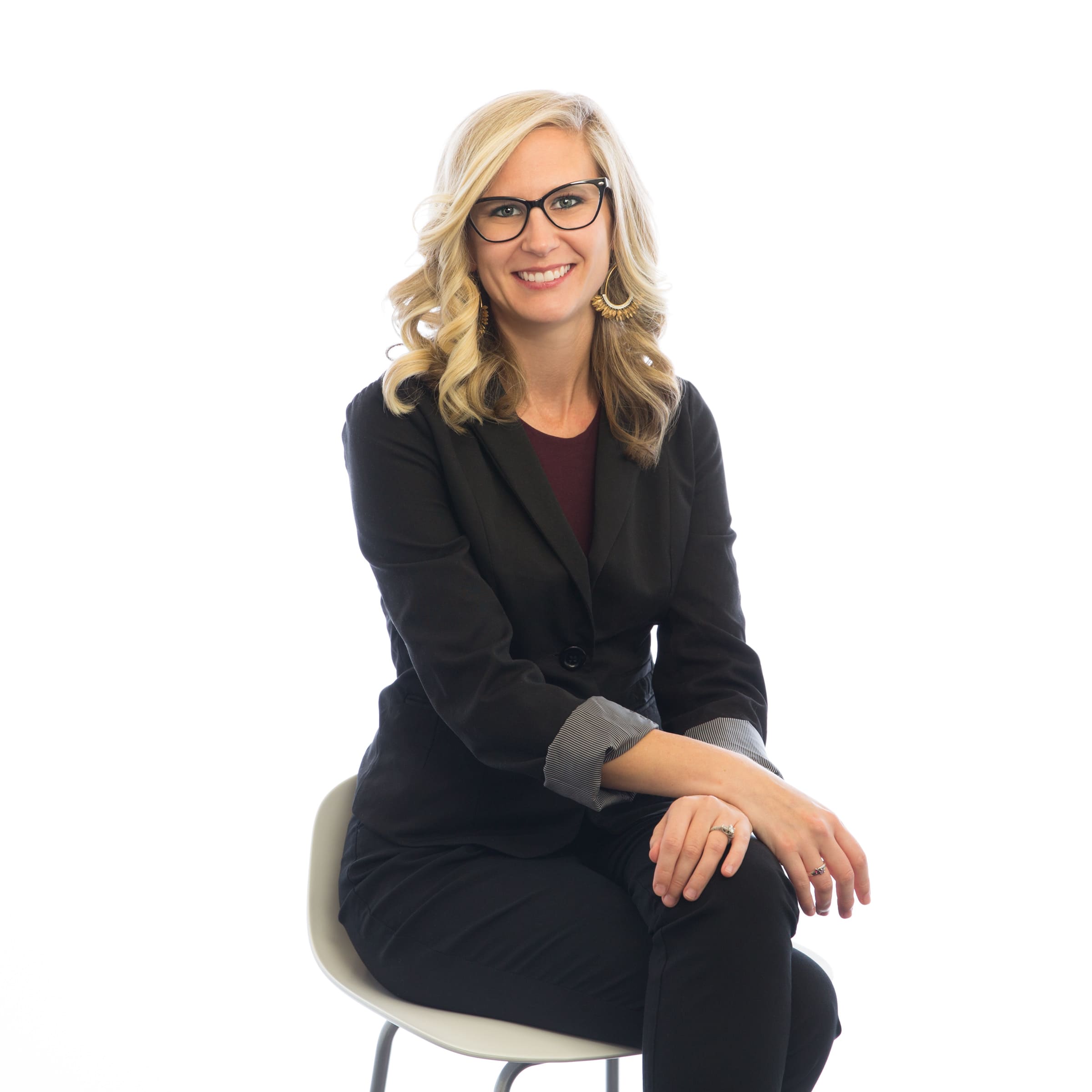 Megan Bebout: Hi Brittany! Thanks so much for chatting with us today and talking about what it's like to be a woman in leadership. To get started, can you tell us about yourself?
Brittany Lidgett: Hello! Well, I'm married going on 10 years and I have three kids aged 16, 11, and 5. As you can imagine, we're very busy! We're a softball travel family, so we travel on the weekends a lot in the summertime, along with dance recitals for my daughter. Outside of that, we like to go kayaking and hiking, pretty much anything outdoors.
Another exciting thing is we just got two new puppies, so that's also taking a lot of our time. We have Millie and Buster, who are dachshunds. We've always wanted little dachshunds and we finally got a brother and a sister! Another thing we like to do is go to car shows. My husband has a 1966 Mustang that he redid with his dad when he was 15 and we still have it! We like to go on drives together and go to car shows to see other cool cars.
Now more about "work Brittany" — I've been with Fusion for going on four years, but I've been in the industry going on eight years. I started as a compliance manager at Fusion when there were just two of us. As we grew as a company, there became a need for a director and thankfully, I got that position. Our team grew in 2020 significantly because of the coronavirus pandemic and our team went from roughly 38 people to 117 compliance folks. Eventually, I worked my way up to Vice President of Compliance, and here we are!
MB: Wow! That's incredible. Can you talk a little more about how you got to where you are today?
BL: What's kind of cool with my background is I've been in every sector of the industry — I've either worked in it or worked as it. I was actually a traveling certified nursing assistant (CNA) back in the day. Then, I went to nursing school and I worked in a children's hospital where I worked with their travelers. At the children's hospital, I talked to all the travelers, arranged the shifts, and helped staff the children's hospital until I went to a managed service provider (MSP). I was there for a few years until I came to Fusion, and it's been great ever since!
I love what we do here at Fusion, what we stand for, and the impact we make. What really inspires me to come to work every day is knowing I can be a healthcare professional and touch many lives. I know being in this position today, I can spread myself throughout the company to be able to train other people and ensure they're placing the proper candidates.
For instance, one nurse, in general, can treat seven patients in a day, so if you multiply that by a 13-week contract, you're hitting a significant number of patients in a 13-week span. To do the math, that's roughly 273 patients treated in a 13-week contract. If we multiply that number of patients by how many travelers we have in the company, you're hitting over a million different patients throughout the U.S. I love being able to manage that and ensure the quality is top-notch, too.
MB: So, you're not kidding when you say you've been in every sector of the healthcare staffing industry! As a Vice President, who inspires you to be a leader and why?
BL: Oh, great question. I'm inspired by everybody around me here. Knowing what great people we work with and knowing how each person here at Fusion has a piece of the puzzle to make things happen and to make our patients' lives that much better, it's so inspiring to be a part of. That's what it's all about — ensuring every life we touch is better. And that's not only everyone at Fusion and our travelers, but also our patients.
It's so cool to feel that I, today, will have helped thousands of travelers working in the field. And each one of them could potentially hit thousands of patients in just one contract. Being a nurse was my passion growing up as a child, and knowing that life has directed me on this path where I am touching more people than I could as a single nurse is really special.
MB: And you're an inspiration to others at Fusion, too, including myself! Would you mind name-dropping some of the other inspiring women you work with at Fusion?
BL: OMG, yes! Ashleigh Reeker, VP of Project Management; Calli Hite, VP of Communications; Jenna Berg, VP of Legal and General Counsel; Tara Sprakel, Chief Marketing Officer; Jackie Froendt, Chief People Officer; Jess Koch, Director of Human Resources; Carla Morten, Director of Compliance; and all my compliance managers. They're all incredible.
So many women have different things you can learn from them, and it doesn't matter your level or who you are. Every woman at Fusion inspires me to be better. We're all strong women and we have so much to offer!
MB: Absolutely! Snaps for all the incredible women in leadership. As a female leader, what has been the most significant challenge in your career?
BL: Oh boy, I know how many great things everyone here at Fusion can do, so taking that stepping stone or ladder approach to prioritize and delegate, because that's very important for other people's growth, can be hard. I just know all the great things we can do here, and not having enough time in my day to get everything done can be a challenge. We want to be able to do as much good as we possibly can!
MB: I completely relate. I feel like there's never enough time in the day! Now, what do you think are the best ways to develop leadership skills?
BL: Putting the time into yourself. It's important to dedicate a couple of hours each week or month to make sure that you're taking time to improve and learn from other people. Taking the time, whether that's reading a book at night, listening to a podcast, or watching a TED Talk. You always need to be learning and improving yourself; you can't develop others around you unless you dedicate the time to improve yourself.
Plus, being self-aware of your opportunities is also where it's at. You must be able to listen to others and hear their feedback, because any type of feedback is important. Being able to see how you can improve by getting constructive criticism can be so impactful.
If you know you have a fear of doing something, that's an area of opportunity for yourself. We all have them, and that's okay. We all just might have different ones. That's why being able to take feedback is so crucial.
MB: BRB, scheduling some "me time" for myself! I feel like this is something we could all be better at. It's really easy to get lost in the daily shuffle. So, in your opinion, what is success and what advice would you offer to achieve it?
BL: I define success as everyone else around me is also succeeding. Not just one person can succeed, it's more of a team collaborative thing, because we're all a piece to the puzzle. We can't make a full picture and a beautiful completed puzzle unless all of us are contributing to it. To me, success is being able to have everyone else succeed around me, feel confident, put effort into themselves, and have the passion to grow other people. Not just one person can succeed, we all have to succeed together — it's a team effort.
MB: So true. As they say, there's no "I" in "team." Switching gears a bit, let's talk about compliance! What's it like being Vice President of Compliance?
BL: Being Vice President involves overseeing compliance as a whole and ensuring that Fusion has its best foot forward on quality, regulations, and laws. Plus, I'm able to strategize with different entities of the company to ensure both quality and compliance.
I have some very unique knowledge of being a traveler – working in hospitals with travelers, working at an MSP, and now working in an actual agency ­– I've covered all aspects of the staffing world. I utilize that expertise and collaborate with everybody at Fusion to make our processes better and create efficiencies. I love creating efficiencies, especially when it comes to the tech side of things. Our goal is to make compliance fun. Compliance is a burden for travelers, so we're making sure we're making the process a lot better for them.
MB: I absolutely love that, and I'm sure our travelers do, too! Why is compliance important in the medical travel process?
BL: There are a lot of different laws, regulations, facility requirements, and more. You have Occupational Safety and Health Administration (OSHA) laws, state laws, Joint Commission on Accreditation of Healthcare Organizations (JCAHO) regulations, and facility requirements. Additionally, we have Fusion requirements that we have set to ensure we're drawing a line for what we need from all our travelers. There are a lot of government things that happen. But all these things ensure the clinician is fit to do the job prior to going. It's important to have all those things in place so that we know we're putting travelers in hospitals and healthcare facilities to better the patients' lives. We uphold our end of the deal with our facilities to ensure we're giving them the best traveler that we possibly can.
So, it's like another puzzle to put together, but we are very compliant, and the team has put in a ton of effort and continues to do so to ensure that we're placing people with high-quality profiles and compliance in their next assignment. We have measures in place like an auditing team that audits files to double-check that the compliance specialists are doing what they need to do to uphold our Fusion requirements and state laws and things like that. We have a whole bunch of different things in place to make sure we're in tip-top shape.
MB: Sounds like Fusion Medical Staffing's compliance process is uniquely excellent! Can you tell us what's different about Fusion?
BL: There are so many things! I think the biggest part is our team is really good at customer service. They understand that travelers may not have the best day and that we don't know what they have potentially seen during their week or day. Maybe they had a patient pass away or something of that nature, so our team has a ton of compassion for the work that these travelers do.
I know it sounds corny, but our compliance team is different because they have such compassion for the travelers and patients, and passion for their work. They have a sense of ownership knowing they are helping someone get to a hospital to treat patients. The passion that each of our team members holds for their everyday jobs sets us apart. Without that passion, I don't think we'd be as great as we are today. They know that what they do day-to-day is so important – they are helping people treat patients and save lives. That's pretty cool if you ask me!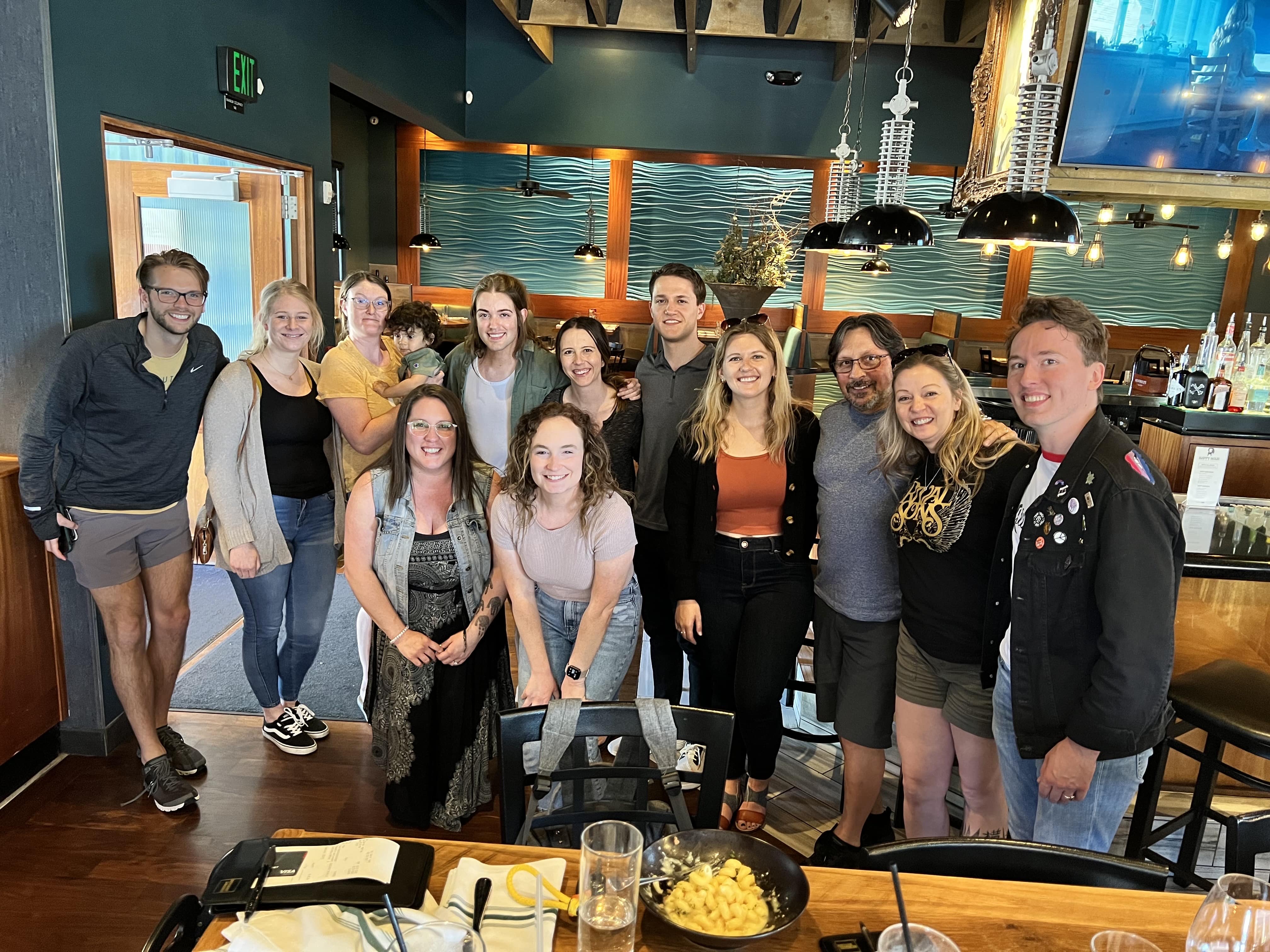 MB: I may be biased, but I completely agree. We're a company full of compassion and passion for what we do. Other than those things, why should medical travelers work with Fusion?
BL: I feel like our processes are above the rest. We try and make things very seamless. We improve our processes very frequently and we have them top of mind to ensure the traveler gets to their placement because we want them to succeed. What differs about Fusion is our exceptional efficiency process and customer service.
I'd say compassion and passion are at the top, though. We have the passion of knowing that we're doing amazing things, but the compassion of knowing that we don't know what someone is going through. We try to do as much as we possibly can!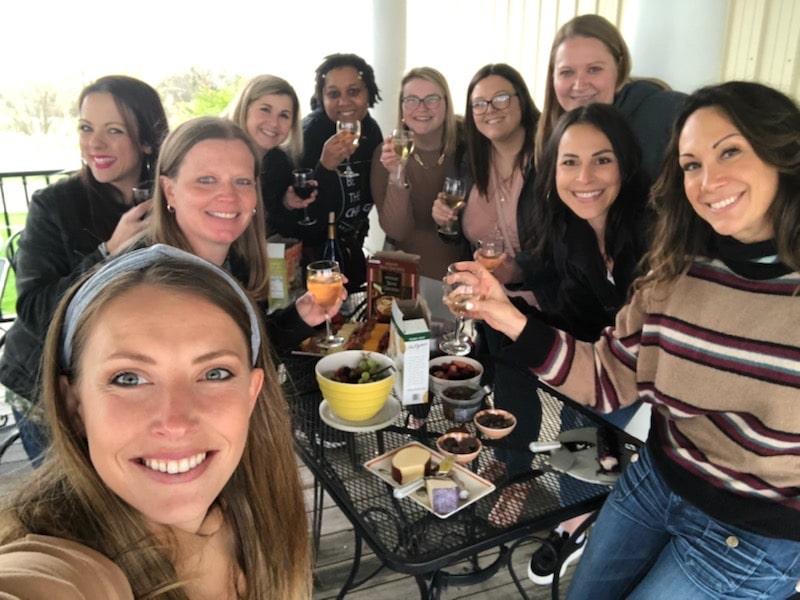 MB: You heard it here first, folks – Fusion Medical Staffing has it all. Is there anything else you want to share before we wrap up?
BL: I could go on and on about how great the team is! We're so blessed for everyone we have on the team and how hard they work. A lot of cool goals have been put into place and they achieve them at 110%. They rank within the top two of compliance in the staffing industry and that's very hard to achieve, but they did it! They should be so proud of themselves knowing all the hard work they put in is worth it. We're placing great medical professionals out there and we do great things within our hospital systems and our community.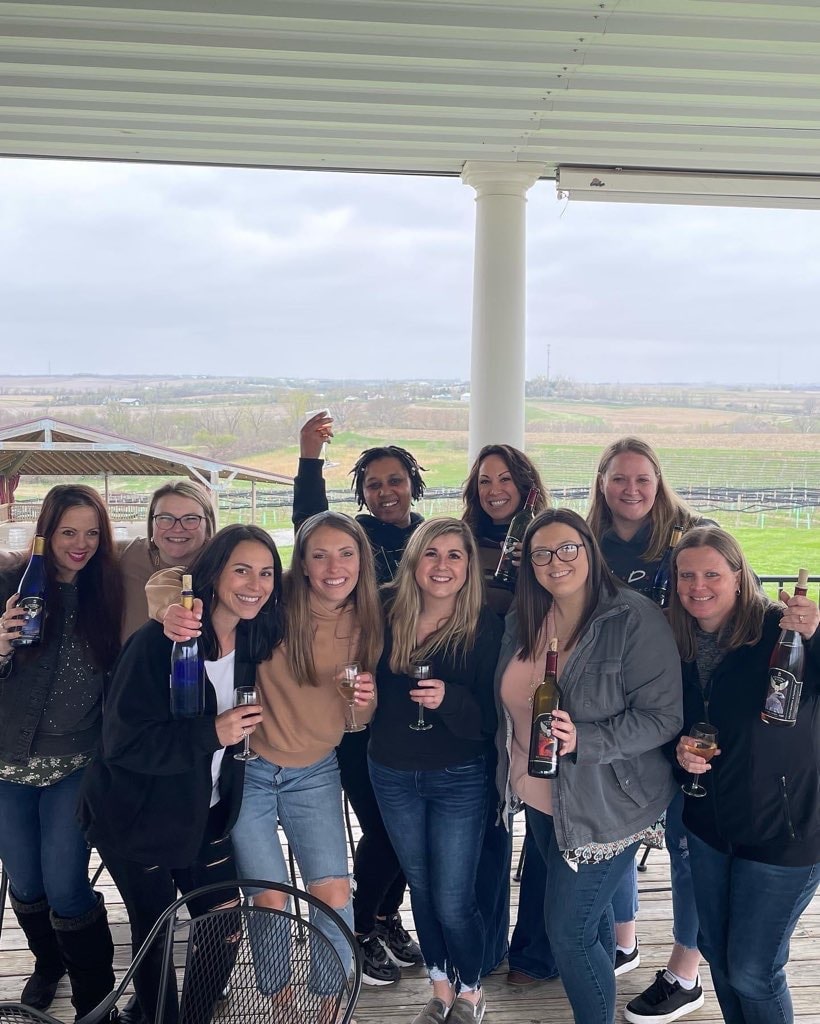 MB: Thank you so much for your time and advice today, Brittany! We really appreciate you and everything you have to offer.
BL: Thank you so much for having me!
Being a woman in leadership can be tough. However, women in leadership are necessary for a company's success. By having more women like Brittany in positions of power, Fusion Medical Staffing has a more diverse workforce, increased productivity, and improved morale among employees. And we're proud that all those benefits trickle down to the travelers we serve and the patients they treat.