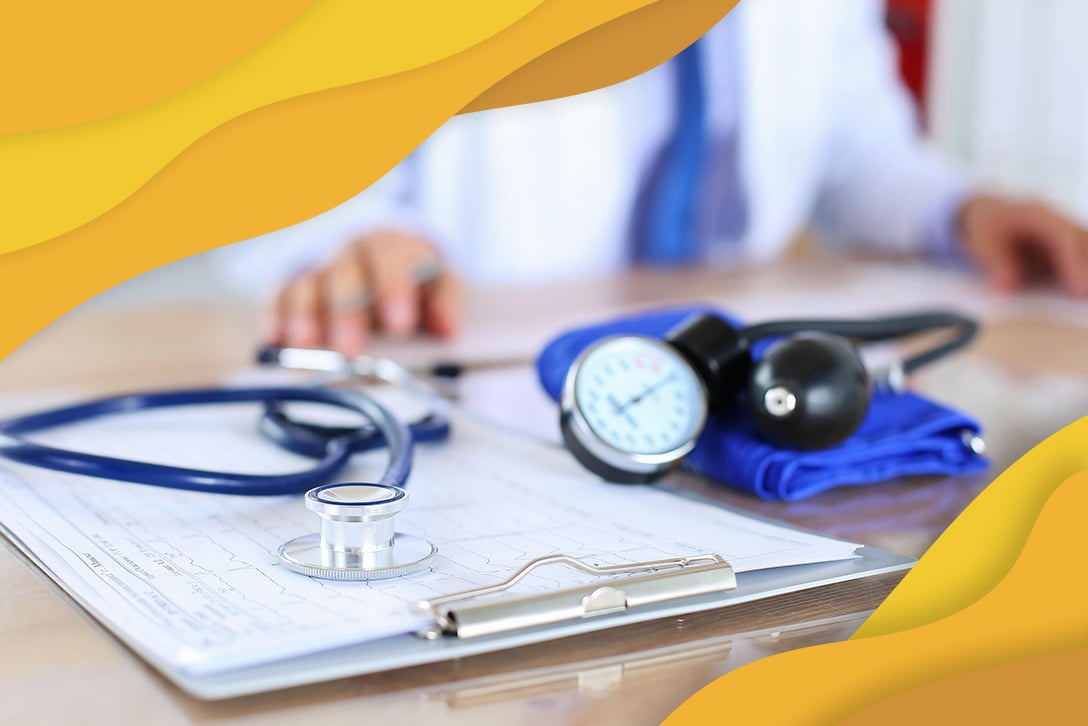 Working as a cardiovascular professional requires more than your average attitude to help physicians and other medical professionals diagnose and treat heart and blood vessel issues and conditions. Cardiovascular technologist skills require in-depth heart health knowledge and that whole "work as a team" mentality to make the most of your career in this field.
According to the Bureau of Labor Statistics, the cardiovascular technologist career outlook is expected to increase by 14% year over year. So, what exactly does it take to work in cardiovascular health? Are you cut out for working as a CVP? Let's get to the heart of the matter.
Working As A Cardiovascular Professional
You like people
This job is built on meeting new people and being part of a team. The daily tasks of a cardiovascular technician include forming friendships with your coworkers and bonds with your patients. A successful career starts with building and nurturing relationships with those around you.
You're a problem-solver
Different patients come in with different problems, obviously. Some are serious heart complications while others may be a routine check-up. You have to find the heart of the issue (pun intended)… and that's where your problem-solving skills come in.
You like being heard
When a patient is admitted to the hospital, it's up to you and your team to work together and diagnose what's going on. Your work matters and communication is key. Listening and being heard are vital to doing a great job.
You're ready for opportunity
Because heart disease is such an increasing risk to our health as a society, this field has a consistent need for professionals to help out. If you value being needed and a stable job prospect, this is a great field for you. Cardiovascular technologist job benefits are just one of the opportunities afforded to you in this field. Not to mention, this specialty has jobs aplenty!
You thrive on learning
You love your career but want to know more about cardiovascular technologist education or becoming a better RRT. You want more of a challenge, while staying in your field. There are several areas of cardiovascular technology that techs can learn about and get into. Just do the research to find something challenging and fulfilling that fits you.
You're excited to travel
Just like there are several opportunities in the field of cardiovascular technology, there are also ways for you to take this show on the road. Traveling as a medical professional allows you to explore and work in 13-week increments (or more, if you extend your contract.) It allows you to gain experience, try different locations, and find out what really works for your lifestyle.
Problem-solving and doing good as a cardiovascular professional
We caught up with one of Fusion's own to bring some cardiovascular professional advice to the table. Here's some words from Chase Ricardo, ARRT, on how he ended up in this field:
"I am an ARRT, which stands for radiologic technologist. Most of the people with ARRT don't work in the cardiac setting. After a few years of doing diagnostic X-rays, mainly for ER, I felt like I wasn't helping people as much as I would like. I was helping diagnose people, but nothing that would actually fix them. I knew that my background would allow me to cross train into the Cath Lab.
In the Cath Lab, we can truly help our patients. People come to us in the worst moments of their life (while having a heart attack) they are pale and sweating, scared and hurting. Then after 30 minutes on our table their chest pain is gone, they are gaining their color back and on the road to feeling better."
Cardiovascular technologist specializations
Cardiology. Technologists specialize in implanting pacemakers, defibrillators, heart rhythm monitors, catheters, and other heart monitors.
Echocardiography. Technologists specialize in using ultrasound equipment to test and diagnose cardiovascular patients.
Electrocardiography. Technologists specialize in running stress tests, performing EKGs, and fitting patients for heart monitors that record cardiovascular activity.
Vascular technology. Technologists specialize in monitoring the blood flow of cardiovascular patients.