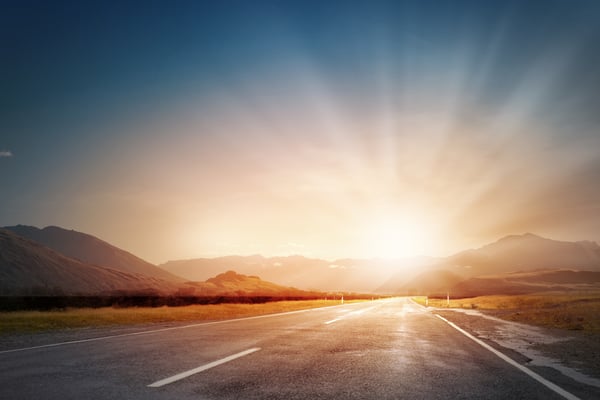 To a medical traveler, travel is just another part of life. But you have to agree, there's nothing like hittin' the open road for the summer. Are you prepped for everything the highway has to offer? Mark your checklist for everything from road trip tech essentials and emergency kits to creature comforts like snacks and water bottles. These summer road trip essentials will ensure you'll never get stuck or held back while you're adventuring!
21 Summer Road Trip Essentials
1) First Aid and Carryall Kit
Where would you be without an emergency kit? Not only does this include a basic first aid (Band-Aids, etc), but throw in these must-haves: tweezers, hydrogen peroxide, aspirin, Benadryl, sunscreen, bug spray, lip balm, hand sanitizer, Tide To-Go pen. Whether it's a serious cut, a headache or a coffee spill, you'll always be prepared no matter what the bump in the road is.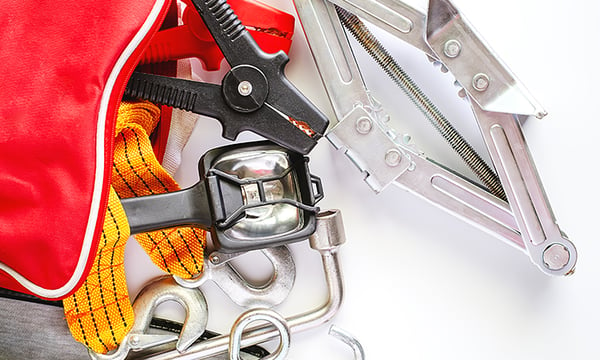 2) Road Emergency Kit
Speaking of bumps in the road… Your car needs Band-Aids too! Well, not literally. But there are roadside emergencies to be prepped for. Make sure you have a flashlight, road flares, a utility tool set, spare tire, tripod jack, and duct tape. It's also a good idea to have a gallon of water to use in case your car gets overheated. Even if you're a member of a roadside assistance program, it's still good to have these items in case you're in a tricky situation where they can't get to you soon.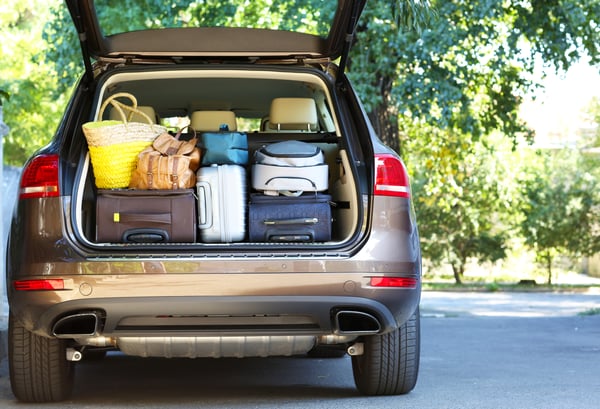 3) Durable Luggage
You certainly don't need to buy a new travel bag for being on the road, but your current travel luggage shouldn't be hangin' on by a thread. Ready and in-tact bags will help when they're being dragged in and out of the car. You'll be hauling stuff around if you're day tripping or camping, so make sure it's convenient for your adventures. If your hiking, grab some backpacks. If you're city tripping, don't pack your Patagonia camping gear. Additionally, your fancy rolling luggage doesn't need to make the trip if you're going to be in the wilderness.
If you are looking for a reason to spend a little cash though, you can always check out some durable backpacks, rolling luggage, day packs, and waterproof duffels for hefting your stuff around. These are our faves in each category: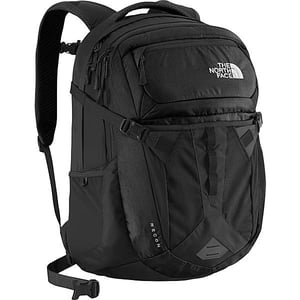 Backpack: North Face Recon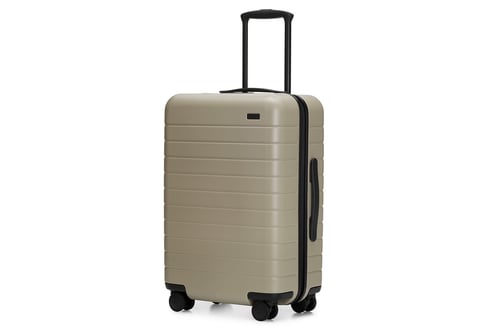 Rolling Luggage: Away Bigger Carry-On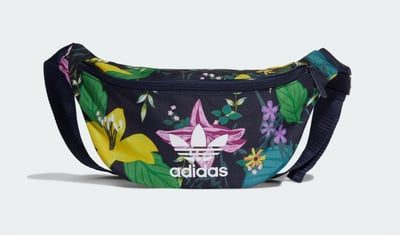 Day Pack: Adidas Waist Bag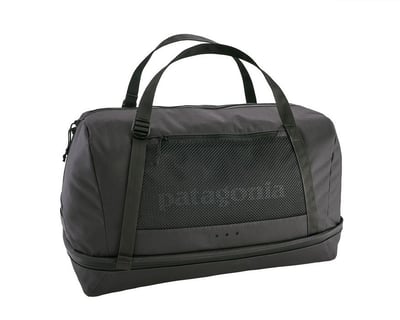 Duffel Bag: Patagoina Planing Duffel Bag 55L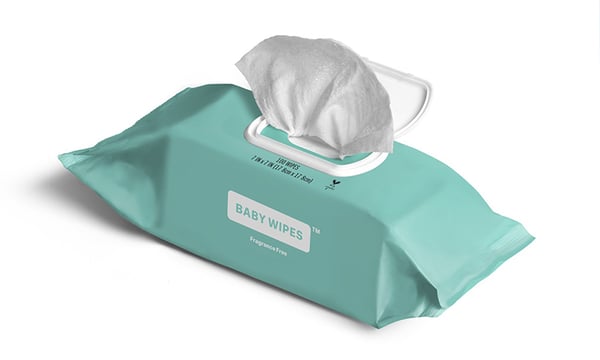 4) Baby Wipes
It probably seems weird that this is near the top of the list for essentials but hear me out: Being in a car for a long time can make you smell like feet. Or cheese. Or cheesy feet. You need baby wipes for literally everything: faces, hands, (feet), and you can use them as toilet paper for road stop bathroom breaks. Oh! Also. Add toilet paper to the list.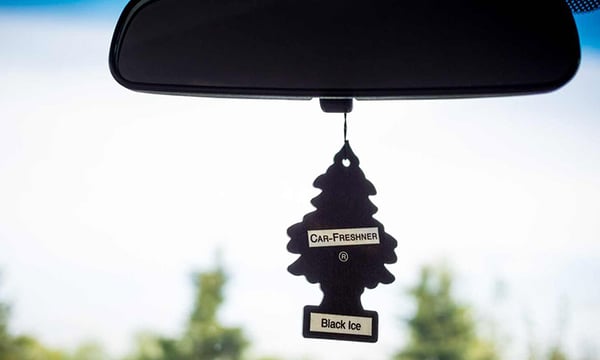 5) Car Air Freshener
When you smell like feet, your car inevitably will too. A stinky road trip is a short-lived one, so get yourself some car air freshener and your nose will thank you.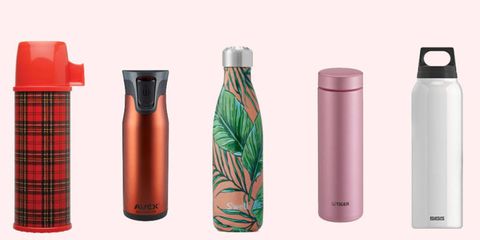 6) Water Bottle and Travel Mug
Stay hydrated! Just because you're cruisin' in the car doesn't mean you don't need to fuel up your body. A refillable water bottle can lower the costs of buying a new plastic bottle at every stop, and it will cut down on your plastic use too. The same goes for your travel mug. Fill up your coffee in a travel mug, instead of a Styrofoam disposable cup—way better for the environment!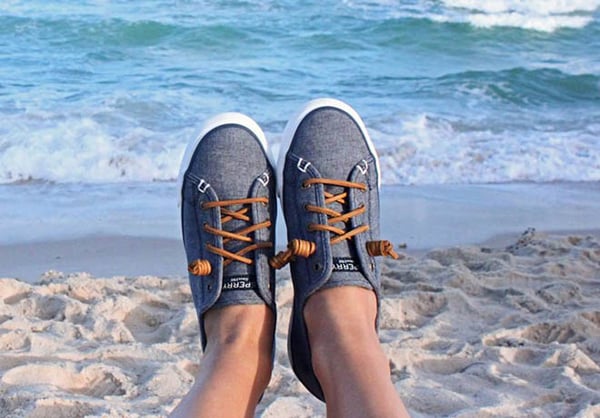 7) Extra Shoes
If you're making pit stops for different daytime adventures, your shoes might take a beating after a while. Swap out your muddy ones for clean ones or keep an extra pair of sandals in the car for beach trips.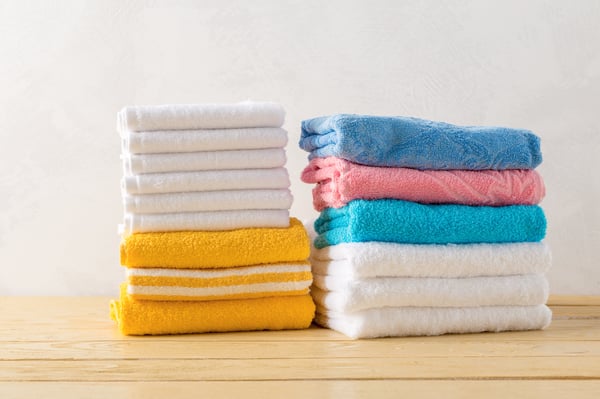 8) Towel and Raincoat
Have you ever had the urge to just jump into the nearest lake? Ok, maybe that's a little too spontaneous, but you never know when there's going to be a water adventure, or a rain adventure too! Get dry and stay that way with a water-resistant jacket and a beach towel.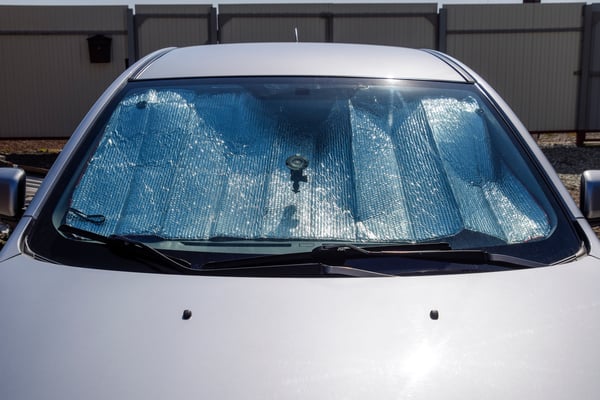 9) Sunshade
Road tripping with the AC on or the windows down is great when you're on the move. But if you're stopping to check out some hot spots, you're leaving your car to bake. Keep a sunshade handy so your car isn't an inferno when you're ready to get back on the road again.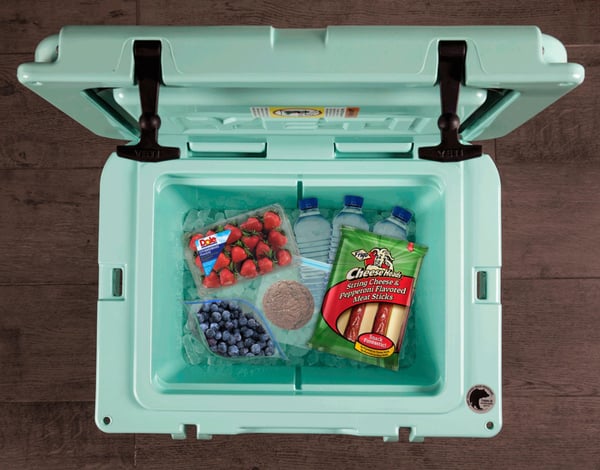 10) Cooler with Drinks and Snacks
This is one of the top items for proper road trippin'! Keep the munchies at bay with juice boxes, sodas, and healthy snacks like, popcorn, corn nuts, peanuts, bean chips or tortilla chips, protein bars, and other foods packed with protein and fiber.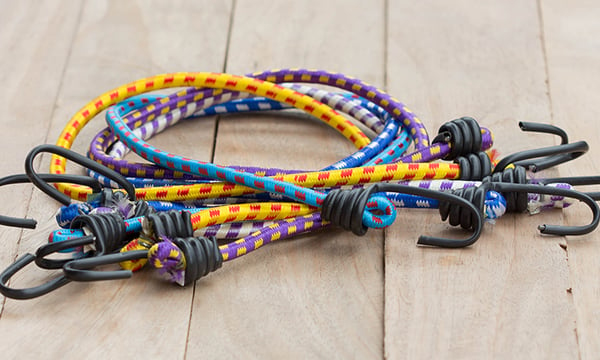 11) Bungee Cords
From tying down extra cargo to keeping a trunk latched, you never know when a bungee cord can come in handy on the road.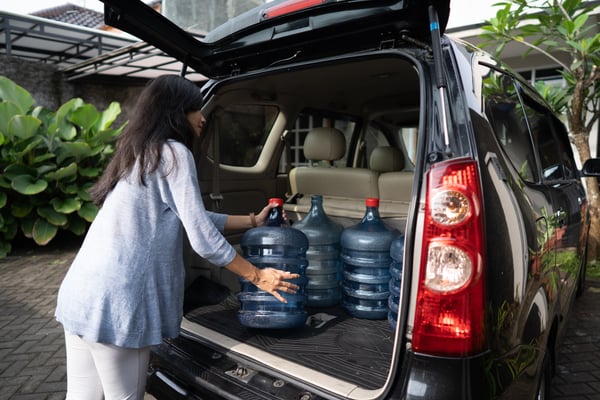 12) Gallon Jug of Water
This is good for a water fill up in the middle of nowhere. Extra water is always a good thing to be prepped with. It's not just you that needs to stay hydrated though… Keep a gallon of water for your car in case it overheats, plus extra wiper washer fluid.
13) Cash
I'm one of those people that never carries cash on me. It's usually not a problem in the day-to-day. I always pay with a card or other payment app, but if you're trekking across the country, you might hit some unexpected toll roads or a "cash-only" situation. Have some dolla dolla bills to hand over! Plus, you never know when you need cash and if an ATM will be available.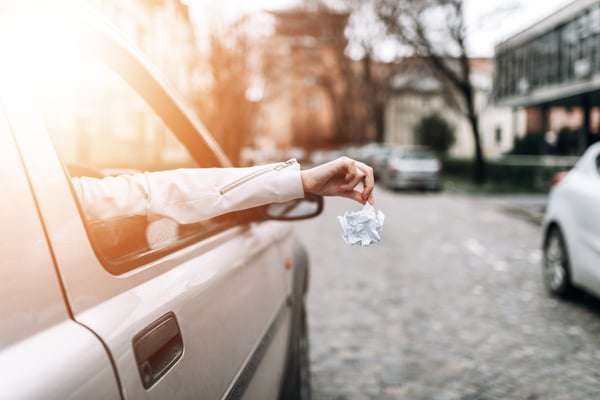 14) Garbage Bags
Don't leave your trash in the wind! Clean up after yourself. Have a few trash bags on hand to keep your car cleaned up and so you're not ditching trash where you're not supposed to (ahem! NATURE.) Plastic trash bags are also good for separating wet clothes, dry clothes, and laundry.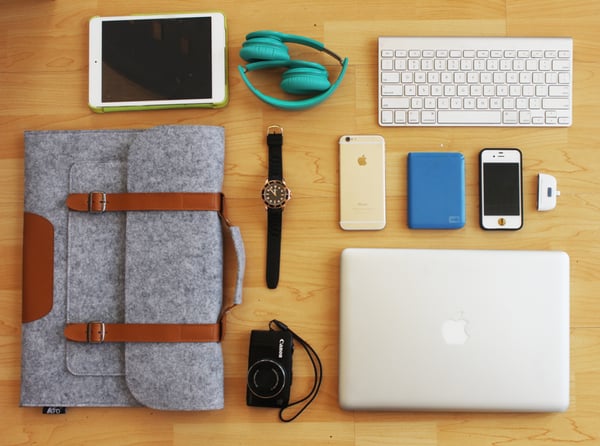 Your tech checklist (tech-list?):
15) Navigation App
If you're going to be driving, you're going to need some navigation in your corner. A navigation app can help you determine how long until your next destination, what traffic may be on the road ahead, and the best routes to get there. The two most popular apps are for this are Waze and Google Maps. But which one is better?
Why I like the Waze app: It's a crowdsourced, community-based GPS that provides its direction functioning with the real-time community. Waze users can alert others to road closings, accidents, police officer sightings, and alternative routes.
What Google Maps does: It provides navigation for not only cars but walking, biking, and public transit and shows areas of interest and businesses along the way.
Either one is a good option for your road trip; it just depends on what you're looking for and where you'll be driving.
16) Camping App
If your road trip includes a little campfire and star-gazing scenario, consider downloading a camping app to find the best spots near you. The Recreation.Gov app is a good one for finding and reserving a camping site with just the tap of a finger. There's also filter options, photos, driving directions and a call center operator in case you get lost on the road.
17) Car Phone Mount
You don't want your phone just floating around in the sticky cup holder or loosely hanging out in your lap, right? It's dangerous, plus the minute you take a right turn, your phone thuds against the floor by your feet. You need a car mount to keep your screen in your line of sight with those awesome navigation apps you're downloading. Most of them attach to your air vent or dashboard, so you can have your phone at hand, without looking down in your lap and getting distracted fishing for it under your seat.
18) Tablet
You probably have your phone at the ready for these road trip apps, but if you're traveling with kids or maybe someone who just needs some stuff to do while you're on the road, keeping a fully charged tablet in the car can be a good plan too. You can stream movies, games, and tons of other entertainment and download books and articles. It's a library and entertainment system on the road!
19) USB Chargers
With all this tech, you're going to need to keep it juiced up. USB ports are pretty common in many car models, so keeping these on hand can help you charge up while you're rollin' out. Don't forget to keep your phone charged in case there's an emergency too—safety first.
20) Portable Wifi
When you're driving out in the middle of nowhere, your WiFi connection can disappear, showing you just how remote you are. Keep a portable Wifi handy for your own internet connection. You don't want a spotty connection when your passengers are streaming their favorite TV show in a remote location.
21) Road Trip Playlist
All of this tech stuff is fruitless if you're not able to jam out to your favorite playlist. If you're looking for some classic road trip songs, check out Fusion's Road Trip playlist on Spotify and enjoy all your favorite music on the road. Road trip karaoke, here we come!
What to do before heading out….
• Go green on the road! Use reusable utensils and try to keep waste to a minimum. Get a large water jug to save on plastic bottles and keep all your trash with you. Don't toss that TP in the wilderness!
• Download all of your apps, music and entertainment while you're on wifi. Even though you're packing a portable WiFi, it's nice to be prepared and have your stuff at-the-ready.
• Bringing your pup? Make sure you pack all their essentials in a separate bag for easy, organized access: Food, water, medications, toys, treats, harness and leash, comfy bed.
• Plan your route! Obviously a carefree attitude is needed when taking a road trip, but if you want to make the most of your drive, check out some of the most popular routes and sightseeing marks in the U.S. to check some places off of your to-see list.
• Get your car checked a couple weeks before your trip. Check tire pressure and tire tread too, just in case.
So where are you headed on the open road?
Just like being a medical traveler, a road trip lets you explore your spontaneous side while allowing you to let go of timelines and stress. And if you're ready to take on another opportunity, Fusion can help you find that perfect healthcare travel job that feels just as adventurous as a road trip.