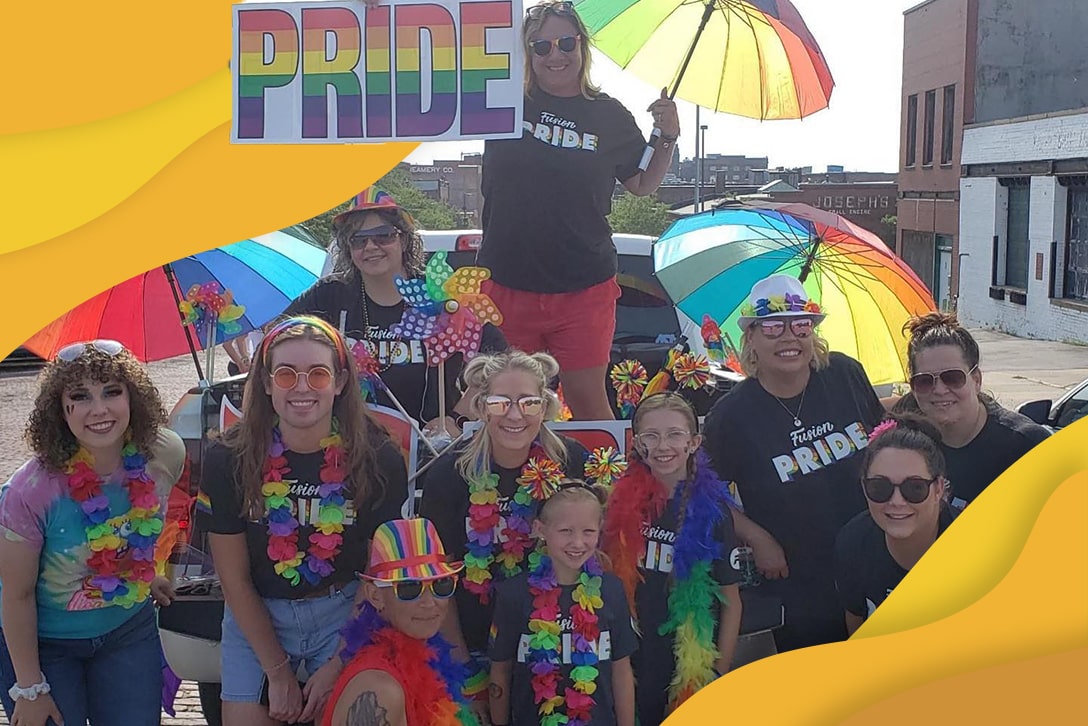 Fusion was born with one simple mission: To improve the lives of everyone we touch. And we mean everyone. Not just our travelers or internal employees, but also their families, their friends, their pets, and then some. Our mission even extends into the community and we firmly believe that the only way to make a change is to get active and be involved.
As Gandhi famously said, "Be the change you wish to see in the world."
A Year of Community in Review
It's safe to say 2021 was quite the year. Fusion participated in numerous community outreach events throughout the year and made a positive impact in many lives. Let's take a look!
MSForward Gym Golf Tournament Fundraiser
In late spring each year, Fusion Med Staffing employees play hooky to hang at a local golf course. No, we're not skipping work to practice our swings—we're there for the annual Drive Fore MS fundraising event!
In case you haven't heard, the MSForward Gym Golf Tournament is a yearly event hosted by Fusion Med Staffing that allows members of the Fusion fam to let out their competitive side to raise money in support of those with multiple sclerosis (MS).
This year, hundreds of Fusion members in matching orange "Drive Fore MS" t-shirts took to the course and collectively raised $18,000! All proceeds—count it, 100 percent—were donated to the MSForward Gym.
"It really lends to the fact that there are individuals who believe in what we are doing and care enough about what we are doing here to really go overboard and do some incredible things to make people's lives better," said Daryl, the Founder of MSForward Gym. "That's what the friendship with Fusion Medical Staffing really means."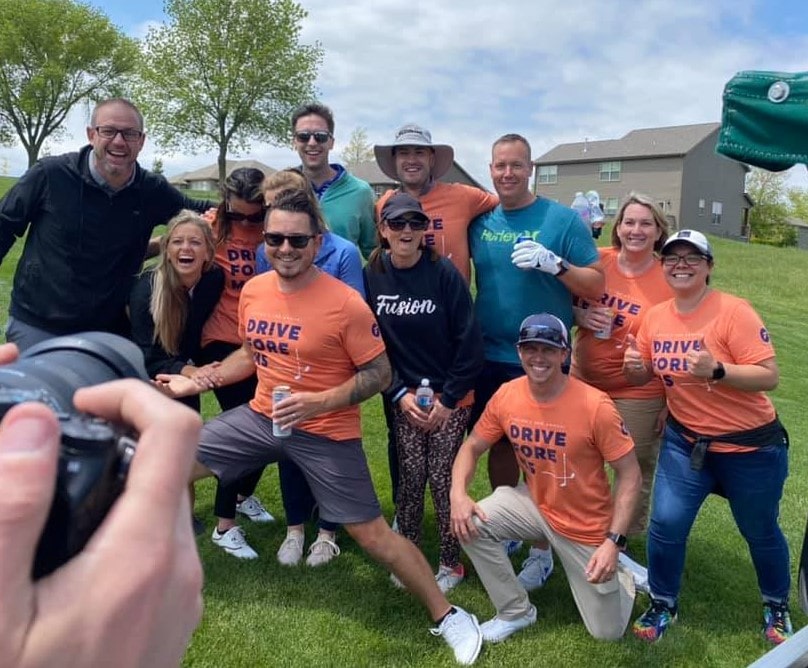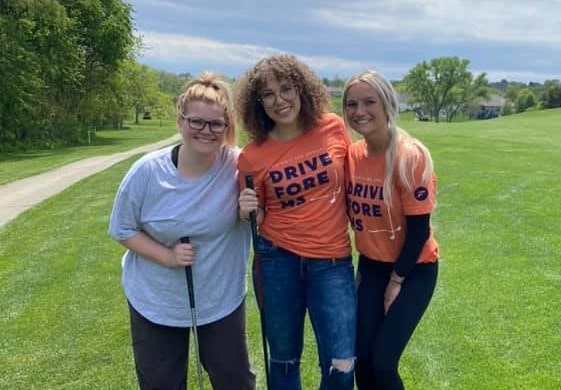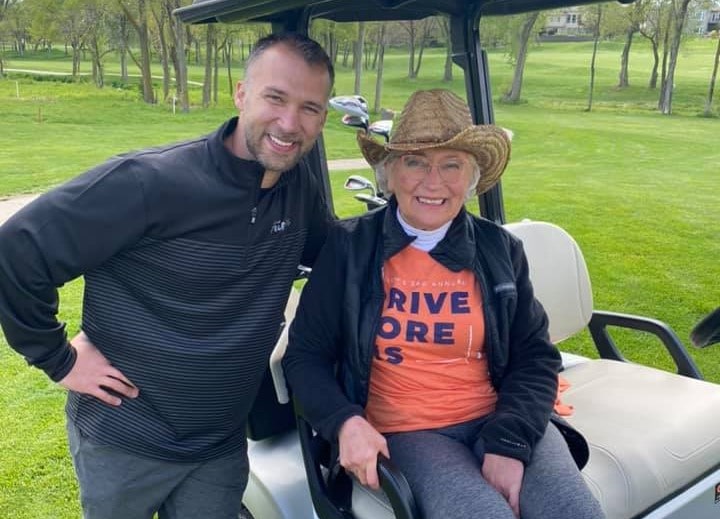 Omaha Freedom Festival
Diversity, equity, and inclusion (DEI) are three of Fusion's core values. So, when we had the opportunity to sponsor the Kidz Zone at the Omaha Freedom Festival in June 2021, we leapt.
The Omaha Freedom Festival is a community event that celebrates the Juneteenth holiday. The Festival's mission is to educate, empower, and entertain the community about North Omaha culture by bringing awareness to local, social, and business resources.
Not only was Fusion an event sponsor, but the Fusion fam were also in the Festival crowds experiencing the event with their own families and loved ones.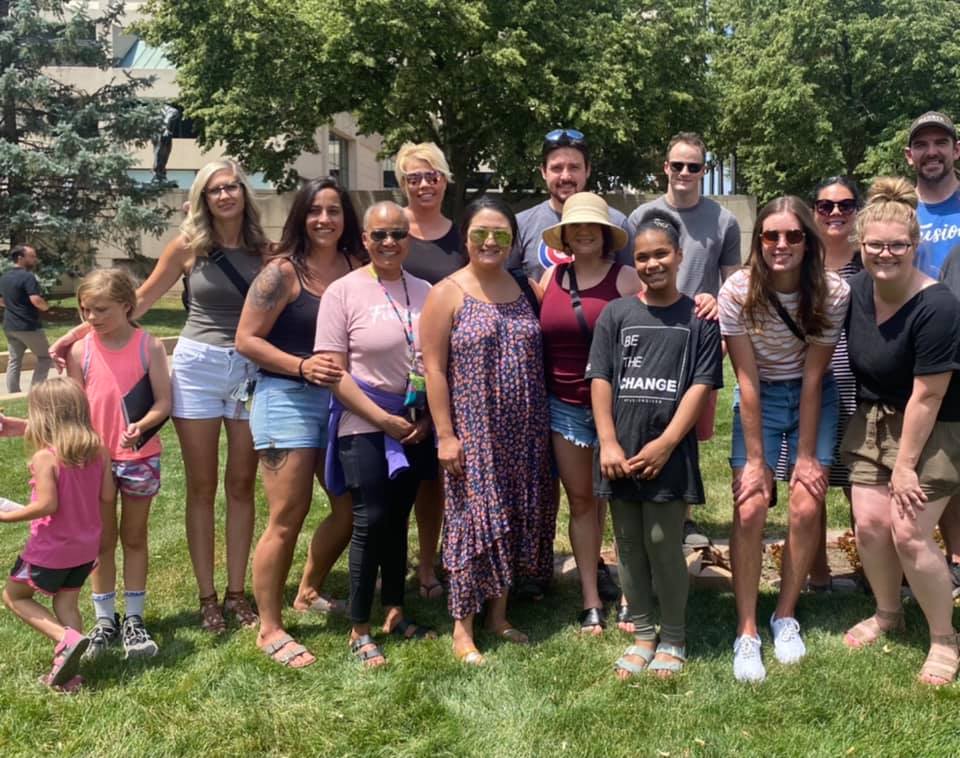 Warrior Walk for Suicide Prevention
Mental health matters. And Fusion knows it—that's why Fusion participates in and hosts the Warrior Walk each year. This year, in June, the Fusion fam got together at a park nearby the office and walked (or ran) for suicide prevention, while raising money for The Collective for Hope.
The Collective for Hope is a local nonprofit organization that offers services to those who have experienced loss, in an effort to "elevate the value of grief companionship and promote healthy survivorship."
"Everyone has a story," said Sam Wageman, Fusion's Owner and President. "The more we can talk about it, the more we normalize it."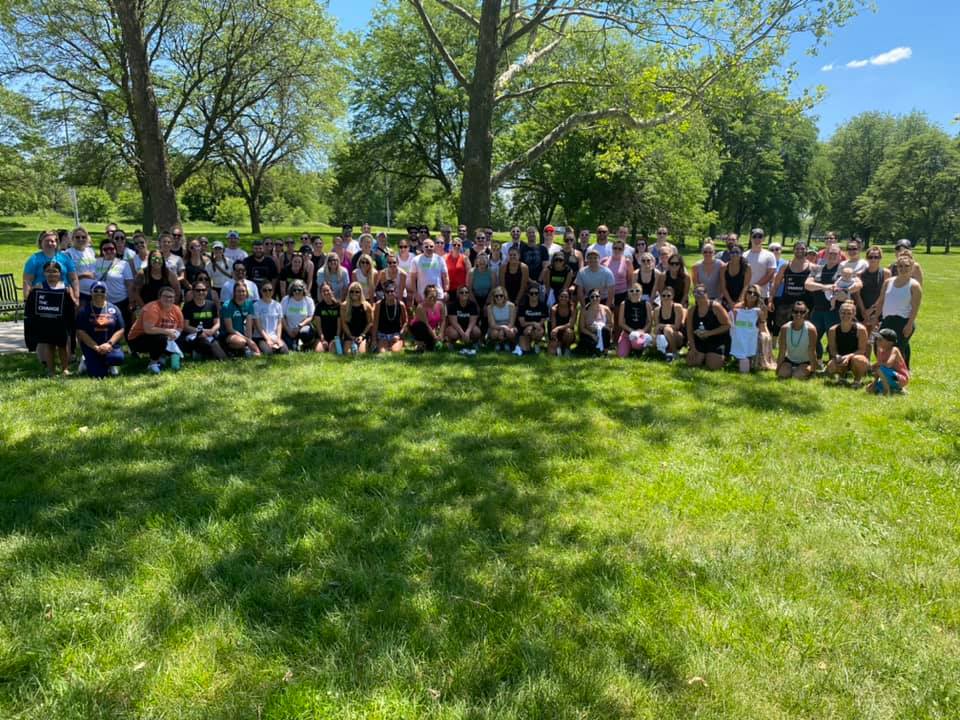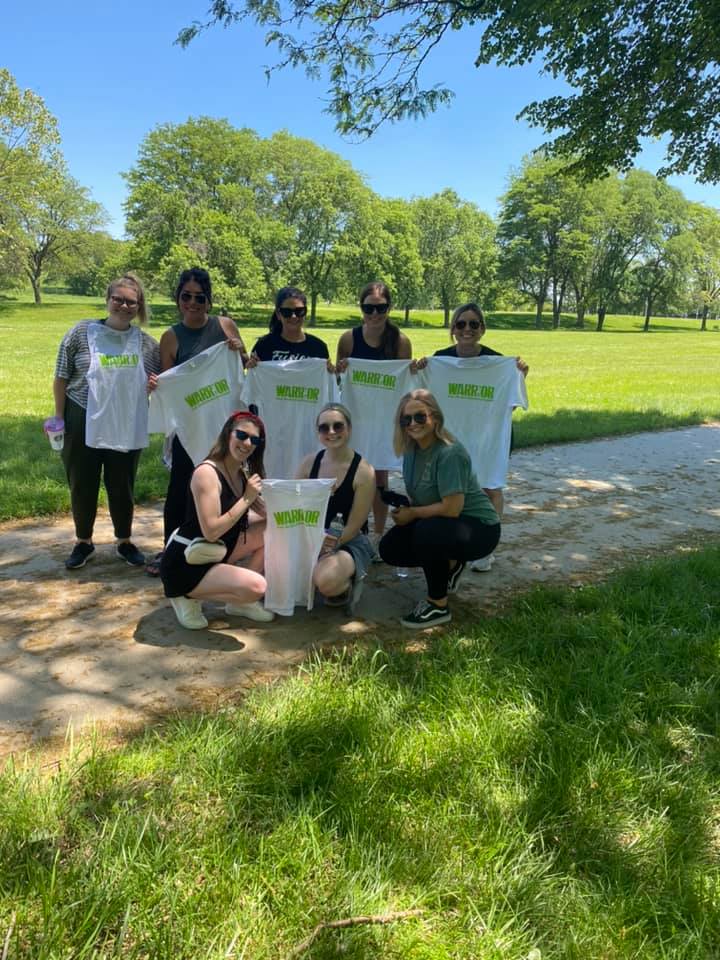 Scatter Joy Acres Volunteerism
Throughout the year, different Fusion teams volunteered their time and energy at Scatter Joy Acres, helping to improve the ranch grounds. This working ranch has ducks, rabbits, chickens, cats, dogs, horses, donkeys, goats, sheep, camels, alpacas, and tortious, so they love when we come to visit.
This year, we helped put together a shed for the ranch, and cared for different animals, ensuring that their spaces were clean and cozy. Check out the Compliance Team working with goats, donkeys, and cows!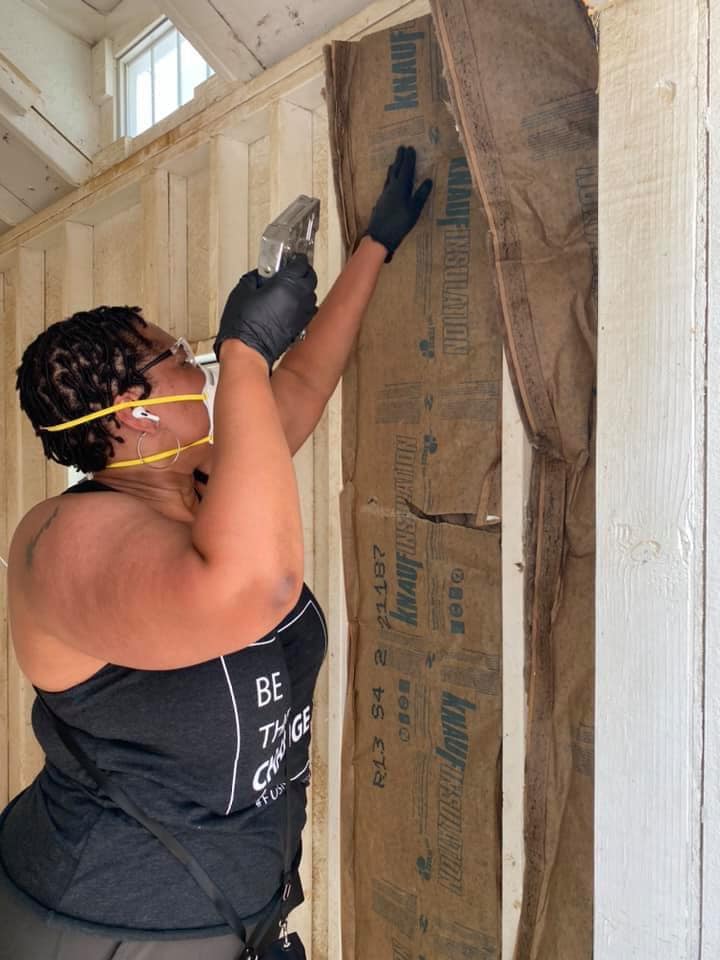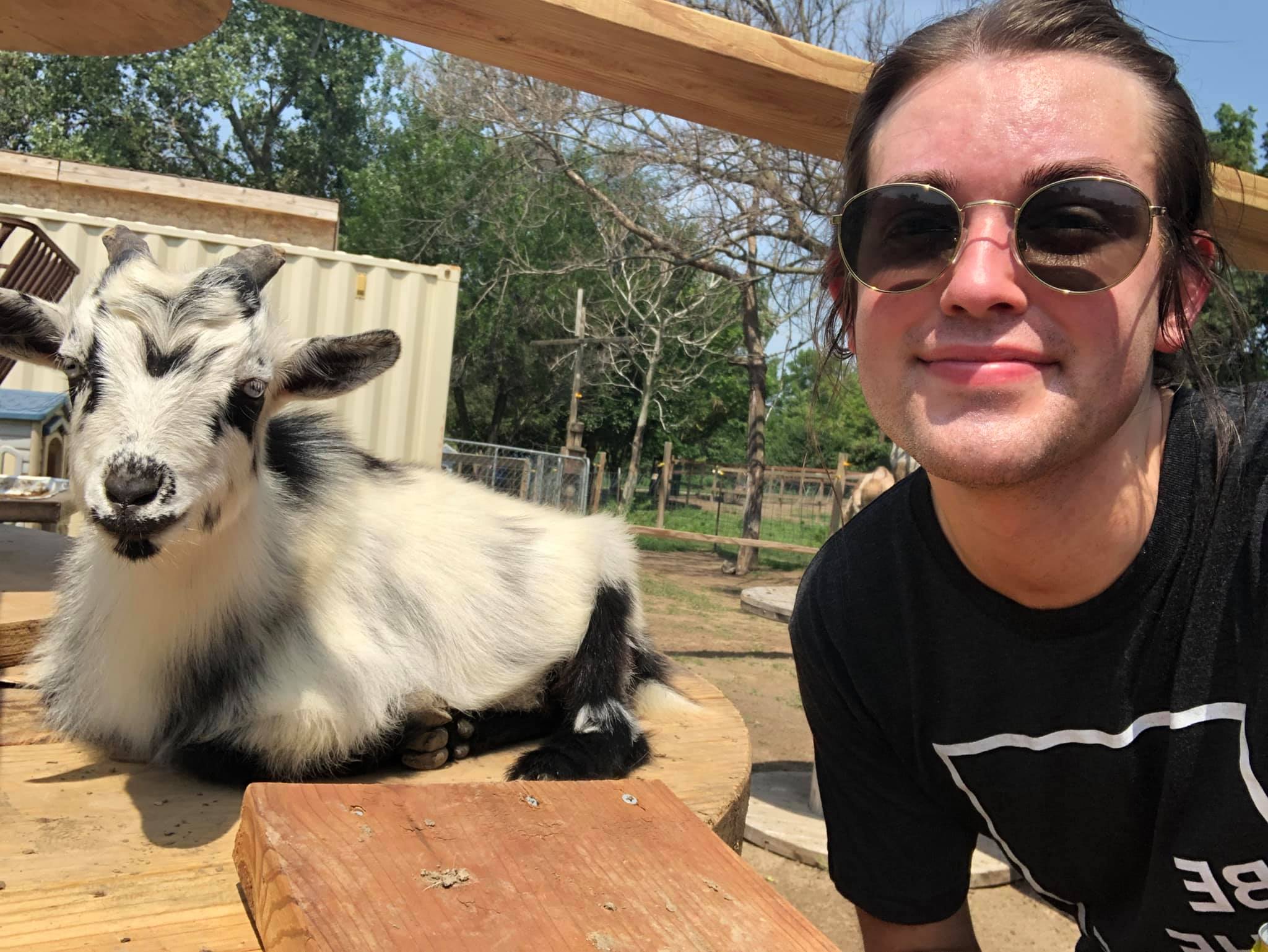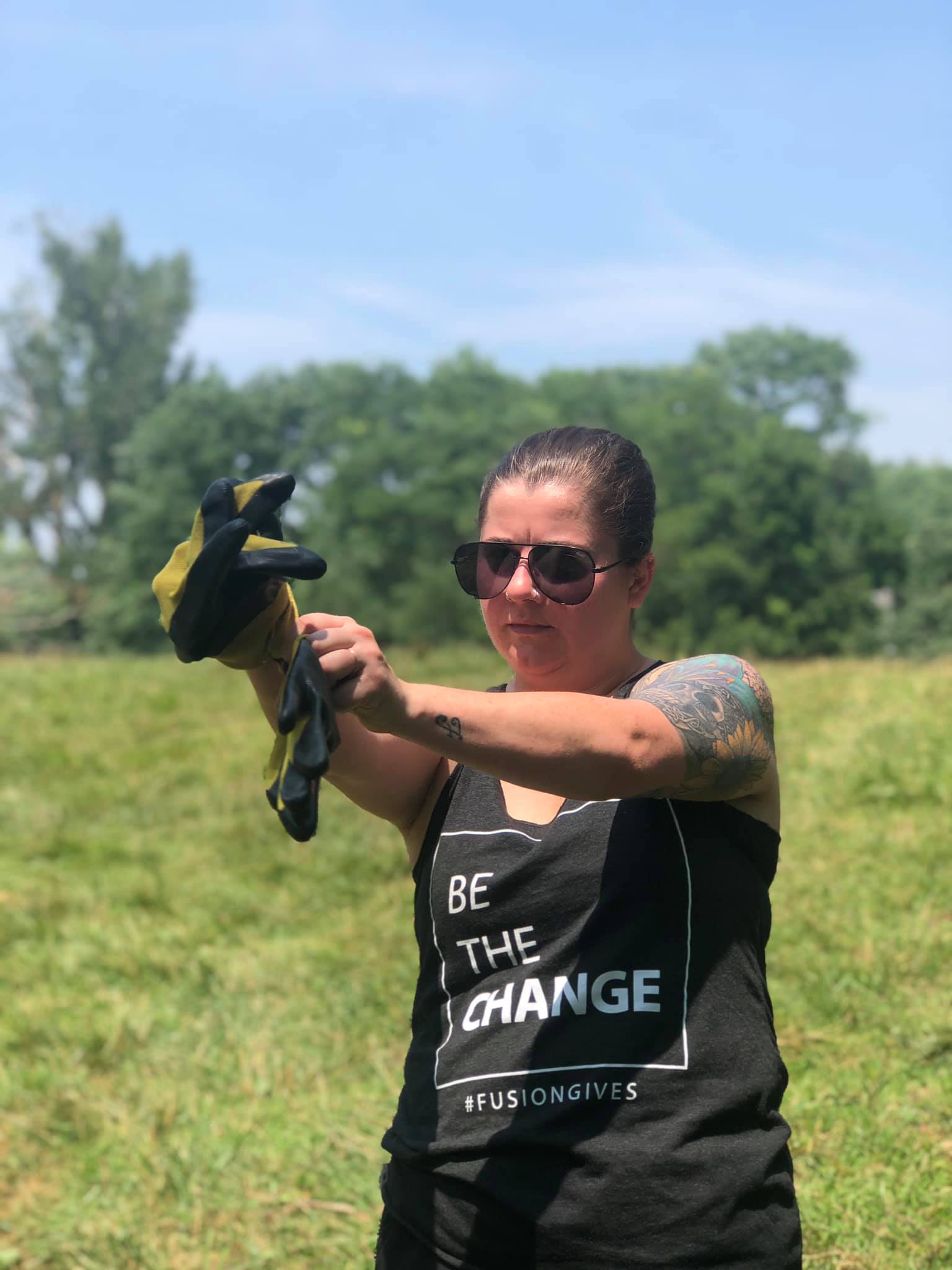 Hope Mission Food Pantry Drive
Are you familiar with the average size of a uHaul moving truck? Well, imagine a uHaul packed to the brim with nonperishable food items. Did it look something like this?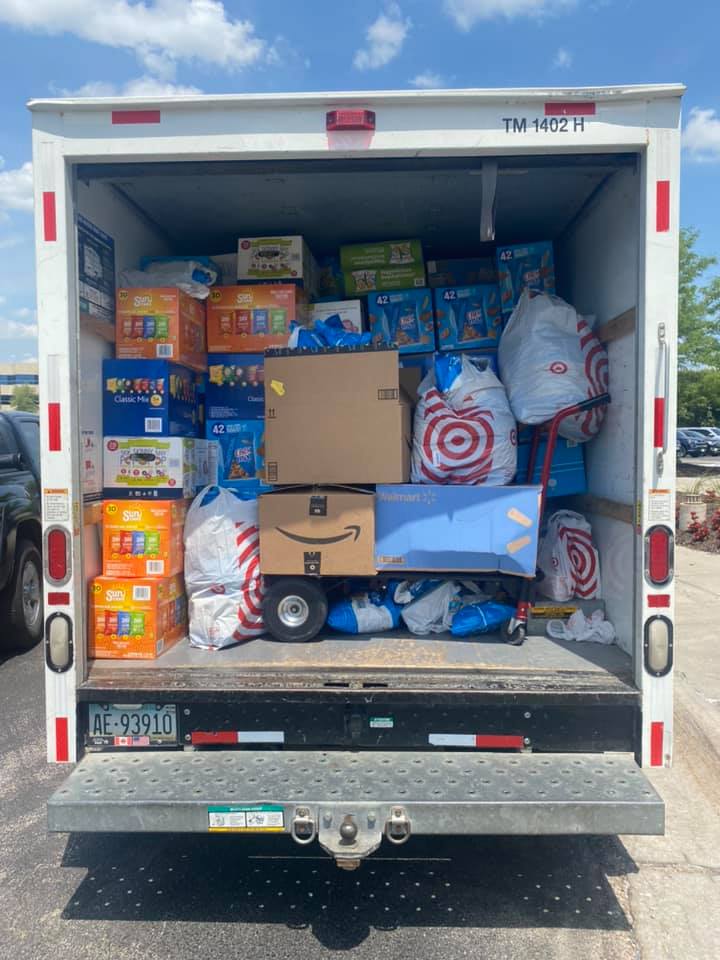 A few times throughout the year, Fusion collected food items for the Heartland Hope Mission, a local nonprofit that helps working poor families by offering all the must-haves: A week's supply of food, clothing, hygiene items, SNAP assistance, community referrals, and job resources.
Nebraska is a big state and not everyone knows when they're receive their next meal. In fact, that's a concern for 237,440 Nebraskans. In 2020, 55,907 individuals received a food pantry, 7,078 family members received holiday assistance, and 4,470 diaper packs were distributed.
It's humbling to be able to help.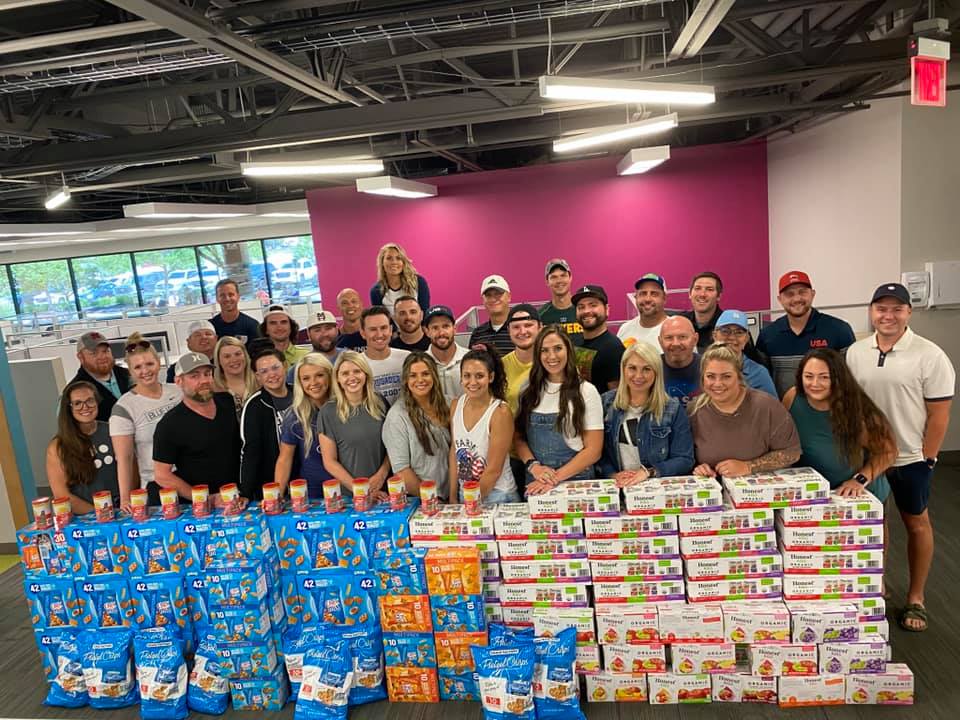 Big Brothers & Big Sisters School Supply Drive
About one in three families can't afford school supplies. Luckily, there are organizations out there like Big Brothers & Big Sisters of the Midlands to help. This organization empowers kiddos and their families by providing camp and workshop experience, professional development and consultation, and extra resources for families in need, like school supplies.
In July, Fusion Med Staffing put up boxes to collect a wide variety of school supplies. From crayons and colored pencils to backpacks and lunch boxes, Fusion donated it all. And we have every intention to do it again.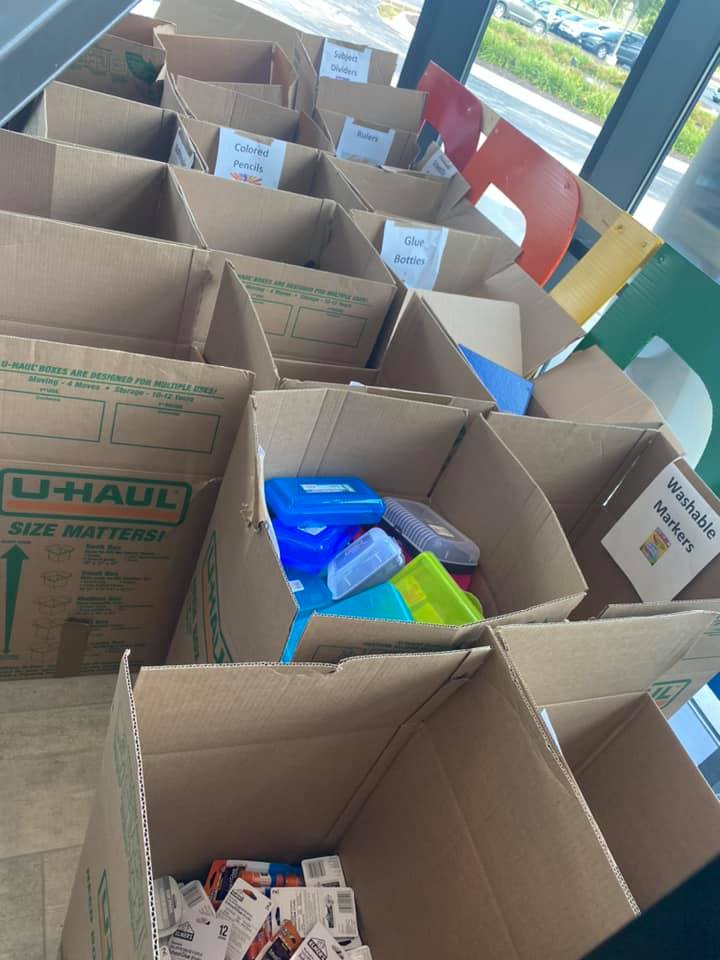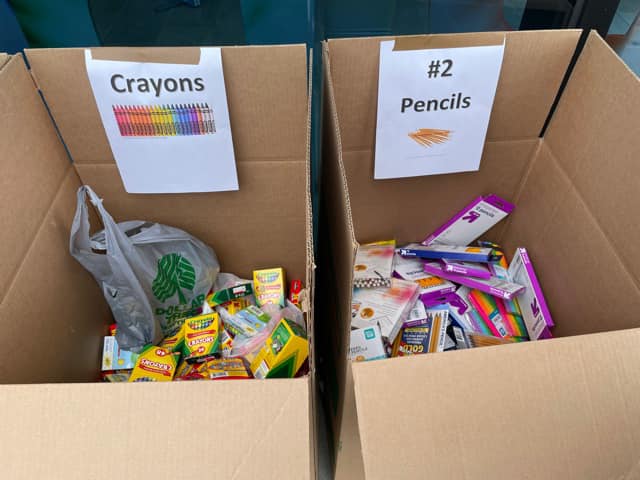 Heartland Pride Parade
The Heartland Pride Parade is an annual event that "celebrates and promotes the history, diversity, and future prosperity of the LGBTQ+ community." This year, Fusion Med Staffing was one of the corporate sponsors, so we had the pleasure and joy of walking in the parade!
Fusion fam members got together and let their creativity flow to build a grand Fusion pride float. Let's take a look at their masterpiece!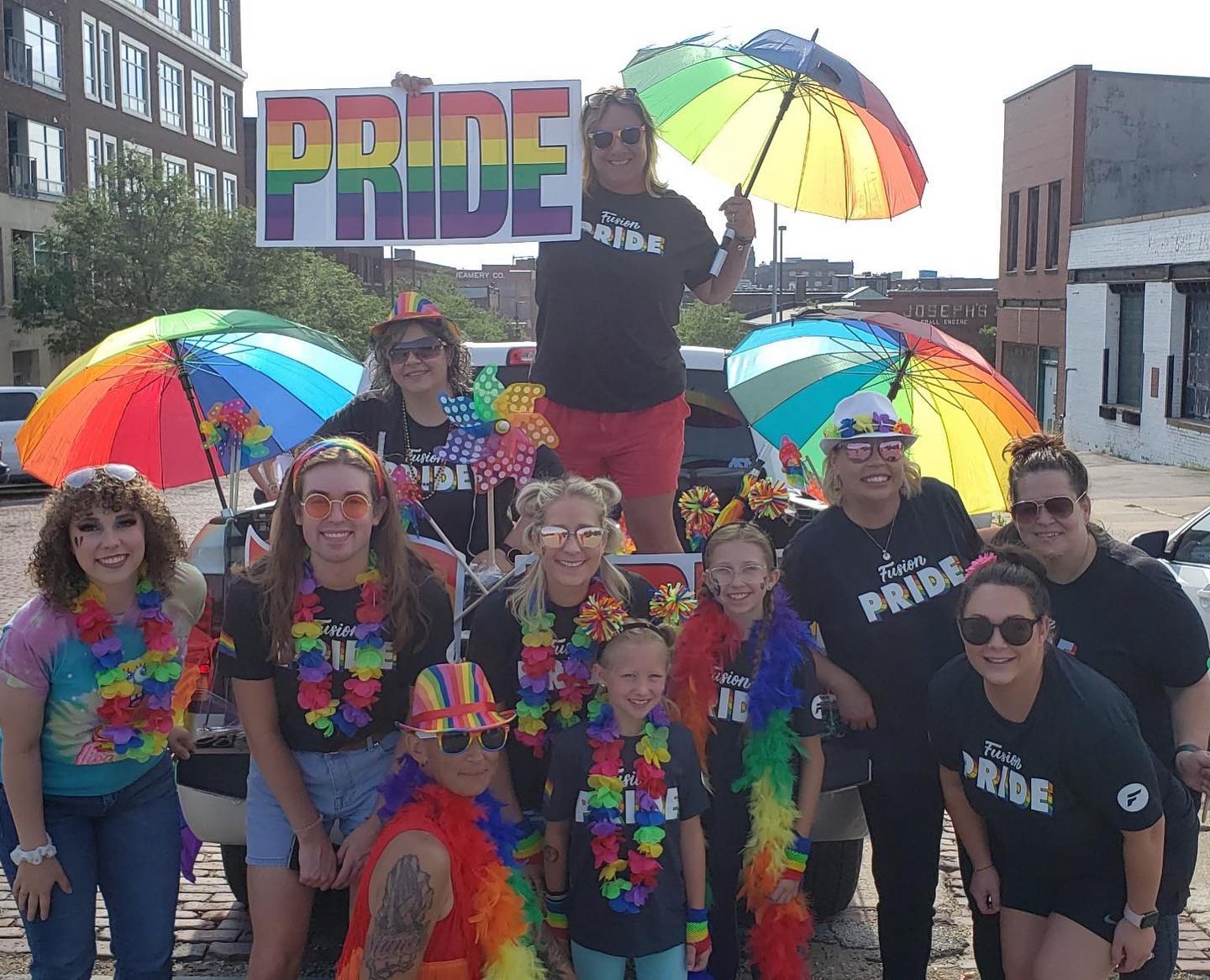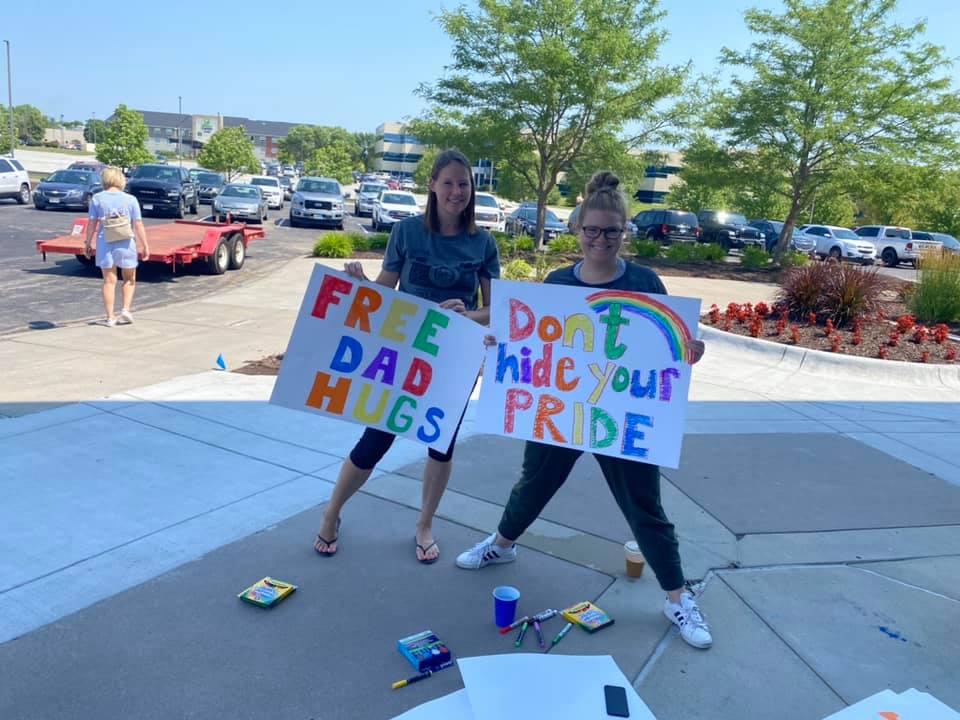 Superhero Heart Run
Not all heroes wear capes. But some do.
The Superhero Heart Run is the "nation's first superhero-themed family-friendly fun run specifically committed to raising awareness, support, and funding for kids and families affected by Congenital Heart Defects (CHD). Born in Omaha in 2013, this run has brought together thousands of superheroes in the community and also in cities across the country.
In 2021, Fusion participated in the Superhero Heart Run to help raise awareness for CHD. We also helped sponsor the event and even had our own booth set up to give out fun prizes, capes, and masks to other heroes participating in the run.
This year was such a roaring success. We can't wait for the next Superhero Heart Run!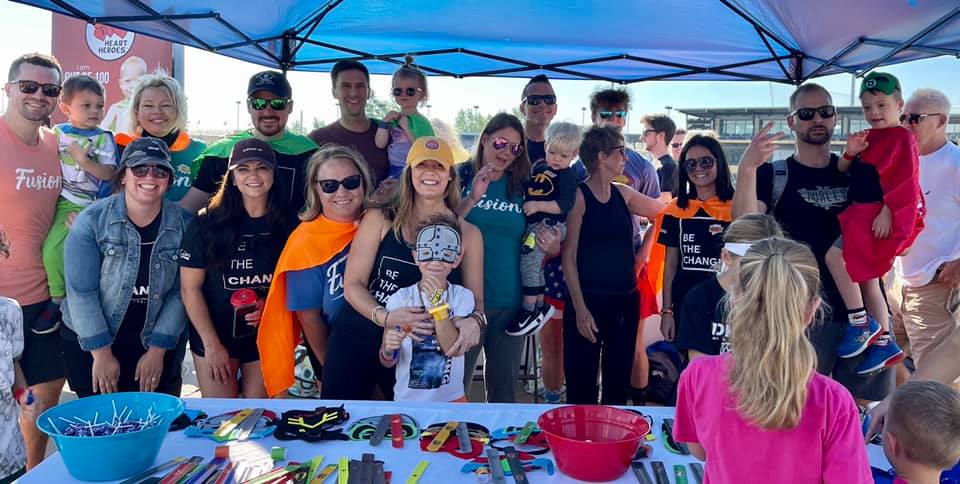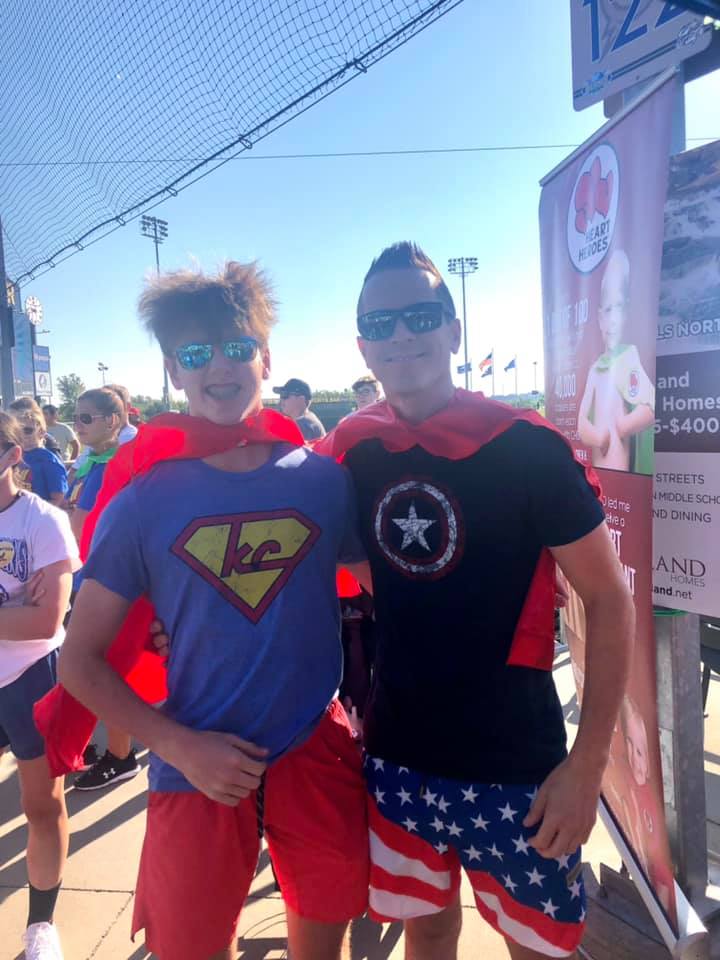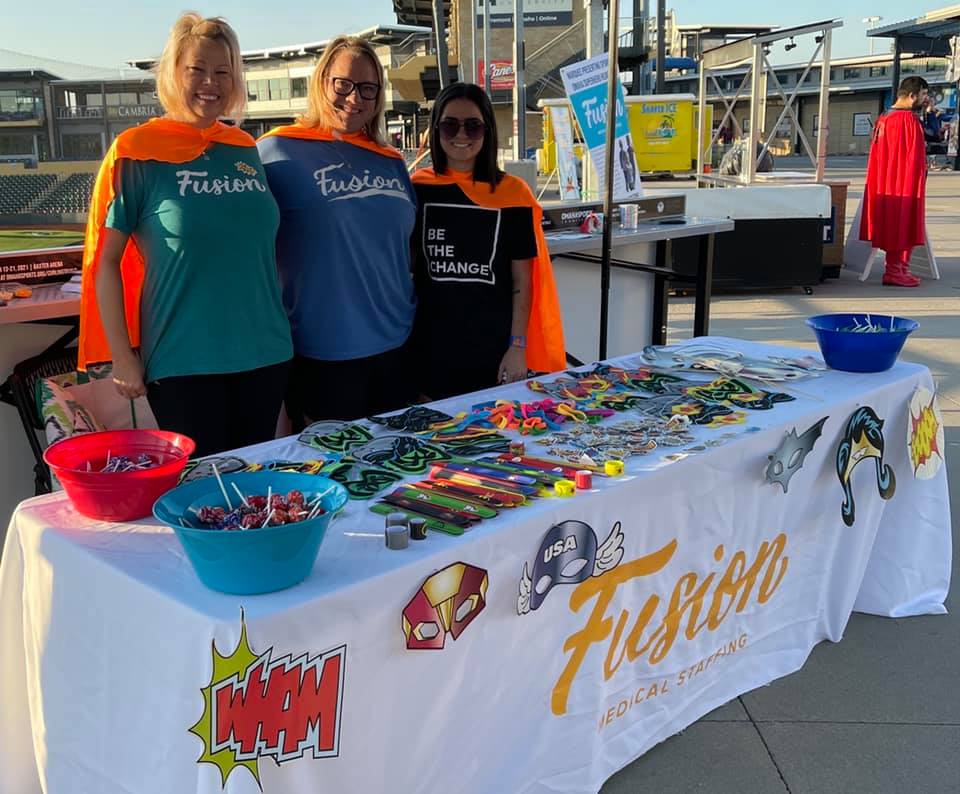 Bowling for Boobs, a Hereditary Cancer Foundation Fundraiser
Everyone knows cancer sucks. Especially the Kamie K. Preston Hereditary Cancer Foundation.
Brandi was only 14 years old when she lost her mother, Kamie, to "aggressive breast cancer," 19 years old when she learned she carried the same mutated gene, and 22 years old when she underwent a prophylactic mastectomy. From this experience, the Kamie K. Preston Hereditary Cancer Foundation was born.
Fusion started working with the Foundation years ago when we started the Bowling for Boobs event. Each October, Fusion wears pink in support of Breast Cancer Awareness Month. Not only do we go all out in pink fashion, but we also host and participate in Bowling for Boobs, a fundraising event that raises money for the Kamie K. Preston Hereditary Cancer Foundation. This year in 2021, Fusion raised $14,000 for the Foundation!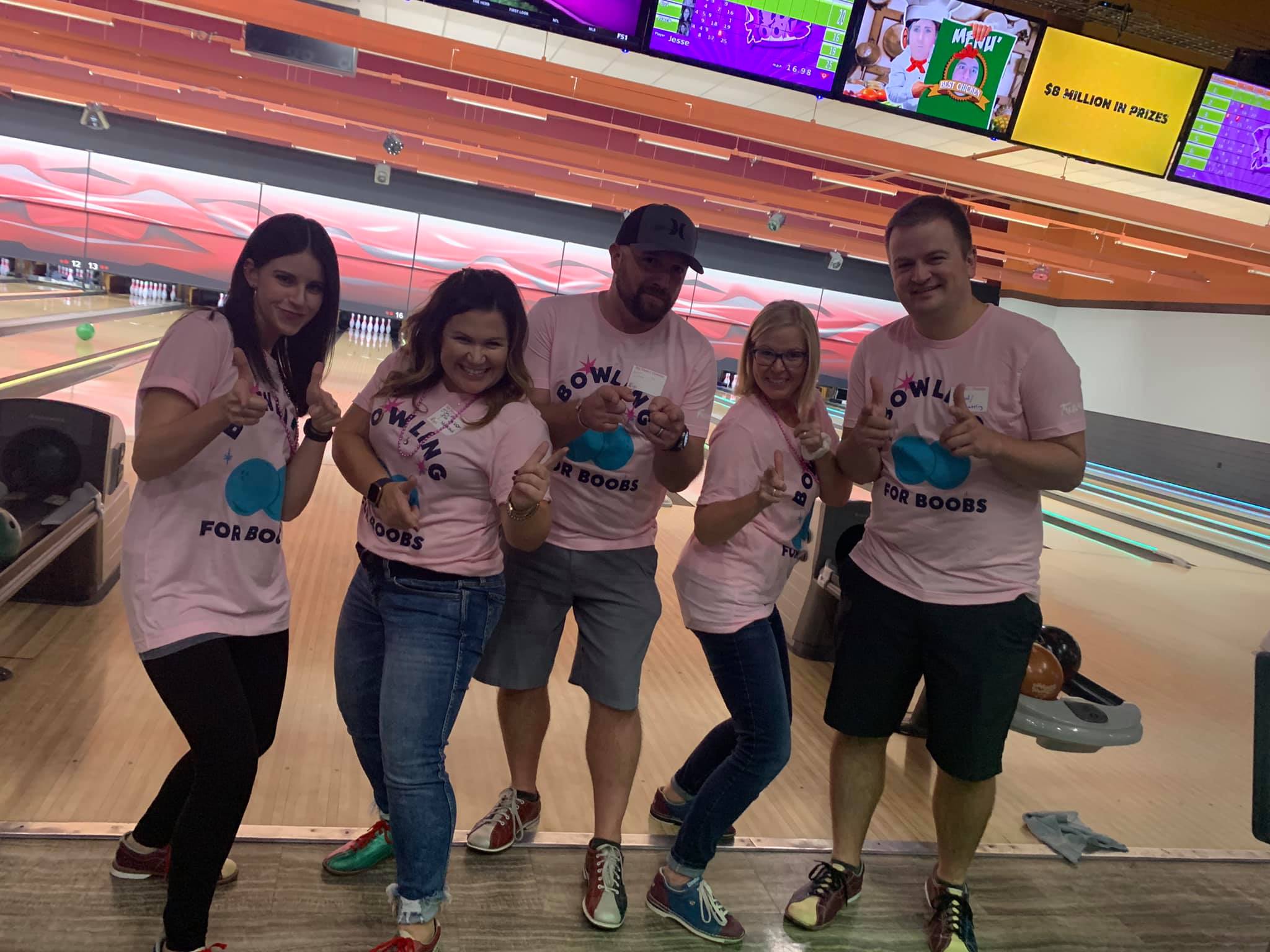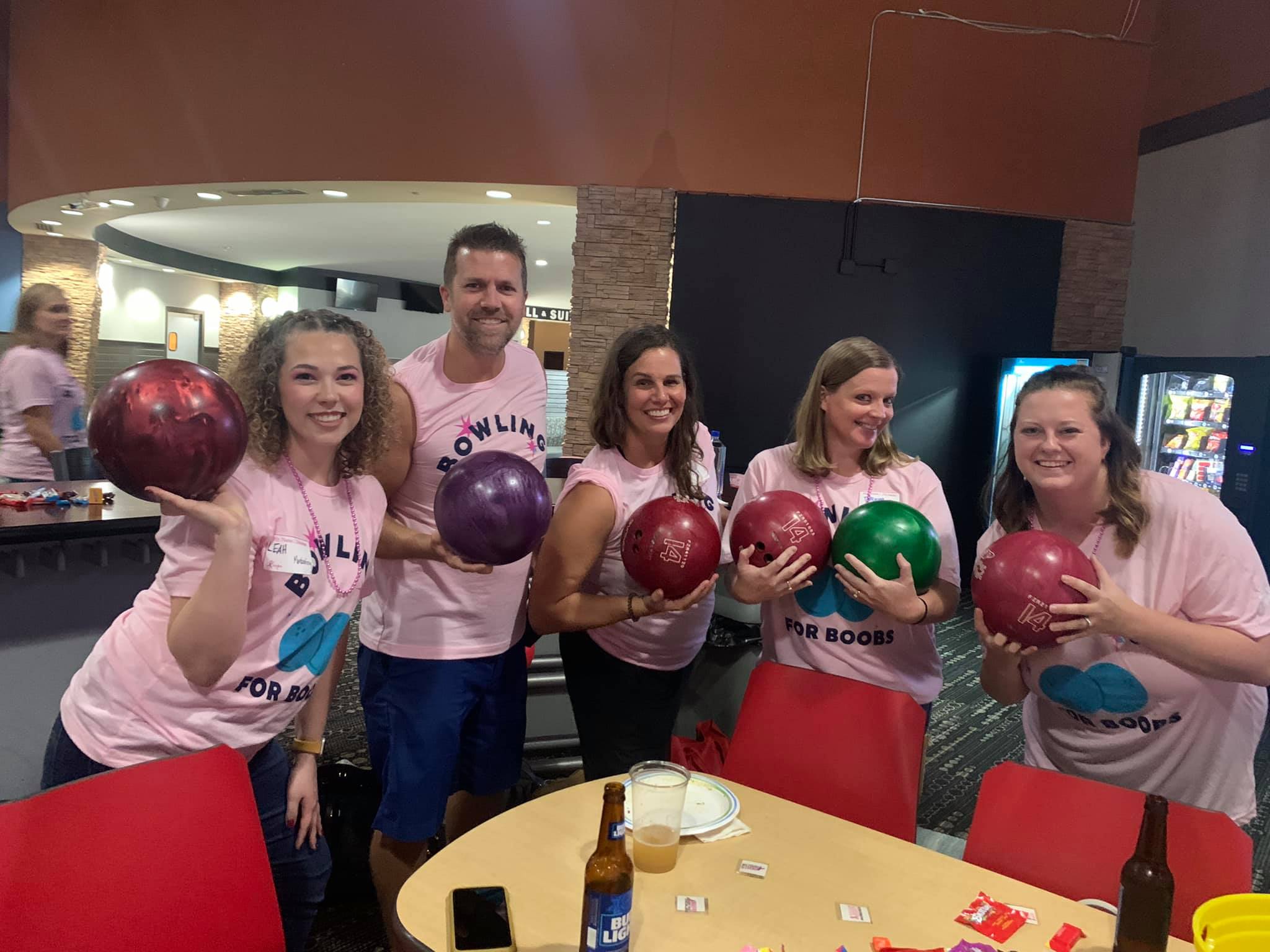 Volunteering at the Stephen's Center
Throughout the year, you can peep the Fusion fam shopping for, prepping, and serving meals at The Stephen's Center. This local nonprofit organization "partners with the community, families, and individuals to overcome homelessness, addiction, and poverty" and Fusion does what we can to help. It's a volunteering tradition that's been alive since Fusion's inception and there's no plans of stopping!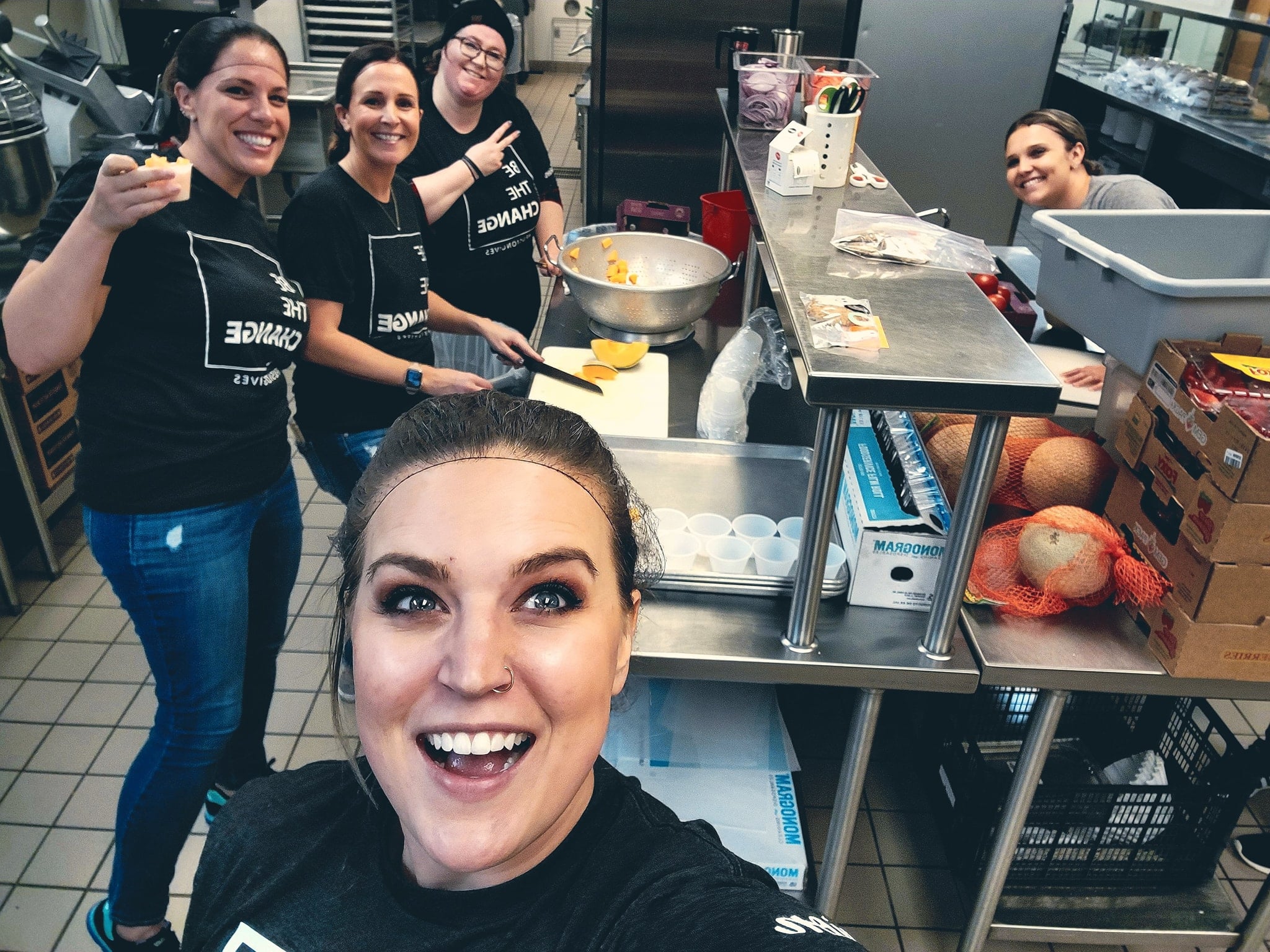 Angels Among Us
The winter holidays are a magical time of the year. And that's how it should be, so each December, every department/division in the company collects funds to buy gifts for a handful of families who are registered with Angels Among Us.
Angels Among Us is a nonprofit organization that works with families of children with cancer in Nebraska. Through combined efforts from board members, community volunteers, and donors, Angels Among Us has distributed more than $2.7 million to nearly 500 families in need. Pretty great cause, right?
So, each year, Fusion gets presents for families with Angels Among Us to help keep the holiday spirit alive and well. Then, there's a full day dedicated to holiday festivities where the Fusion office transforms into a winter wonderland for Angels Among Us families to decorate cookies, make crafts, take pictures with Santa, and eat a catered meal. At the end of the night, we use our sneaking skills to secretly load the gifts into their cars, so their kiddos have presents under the tree. This year, Fusion raised $5,800!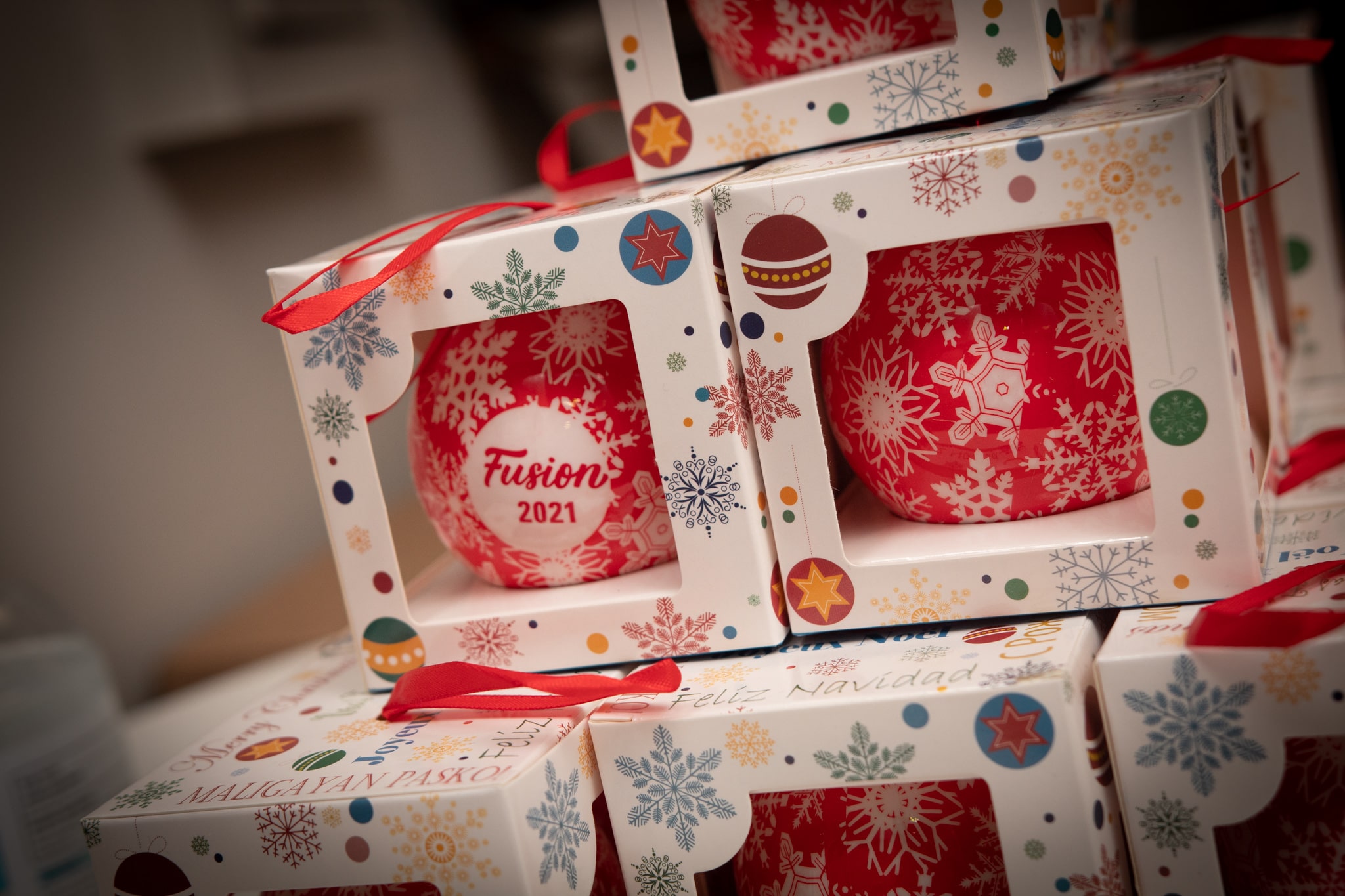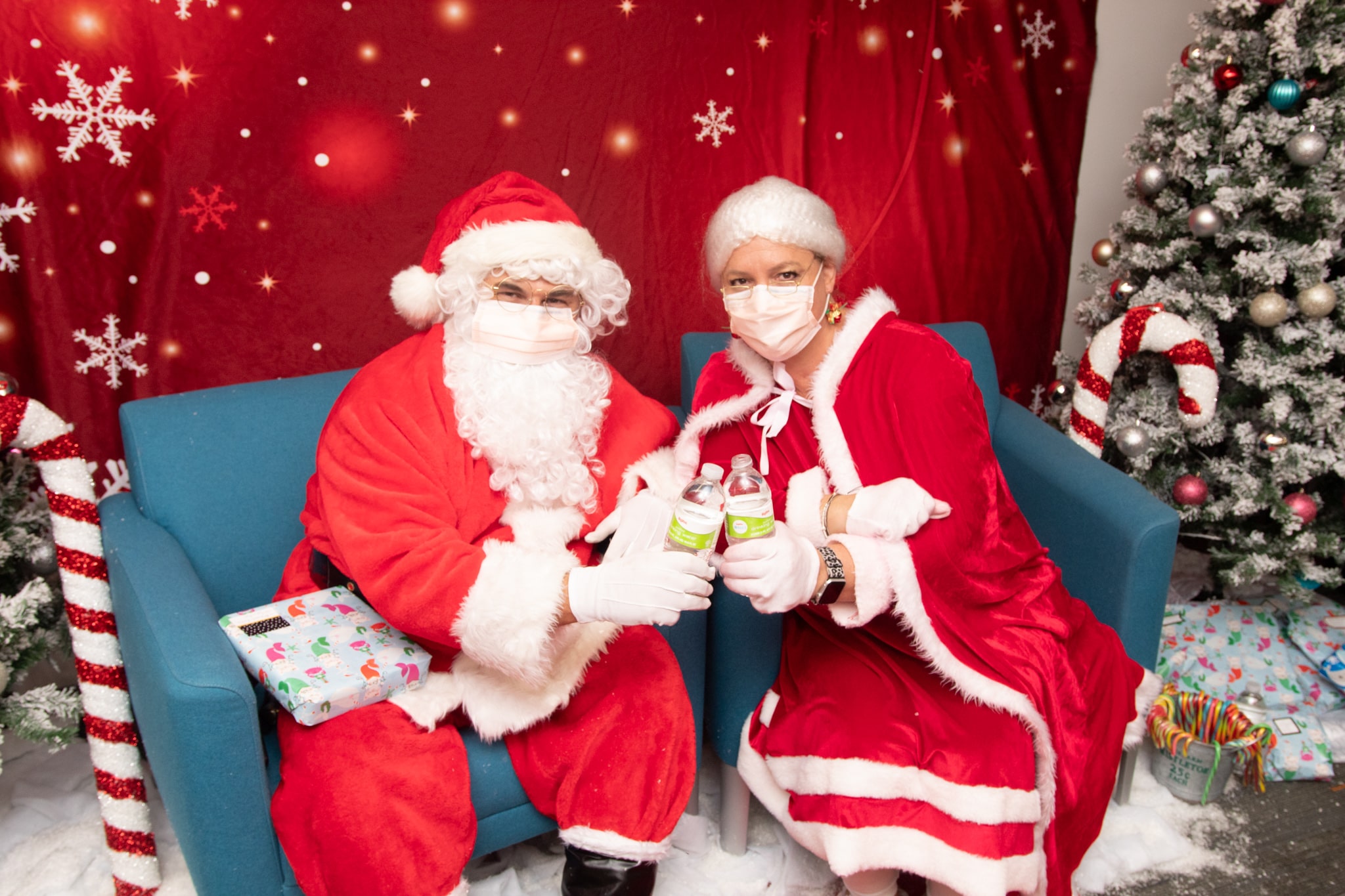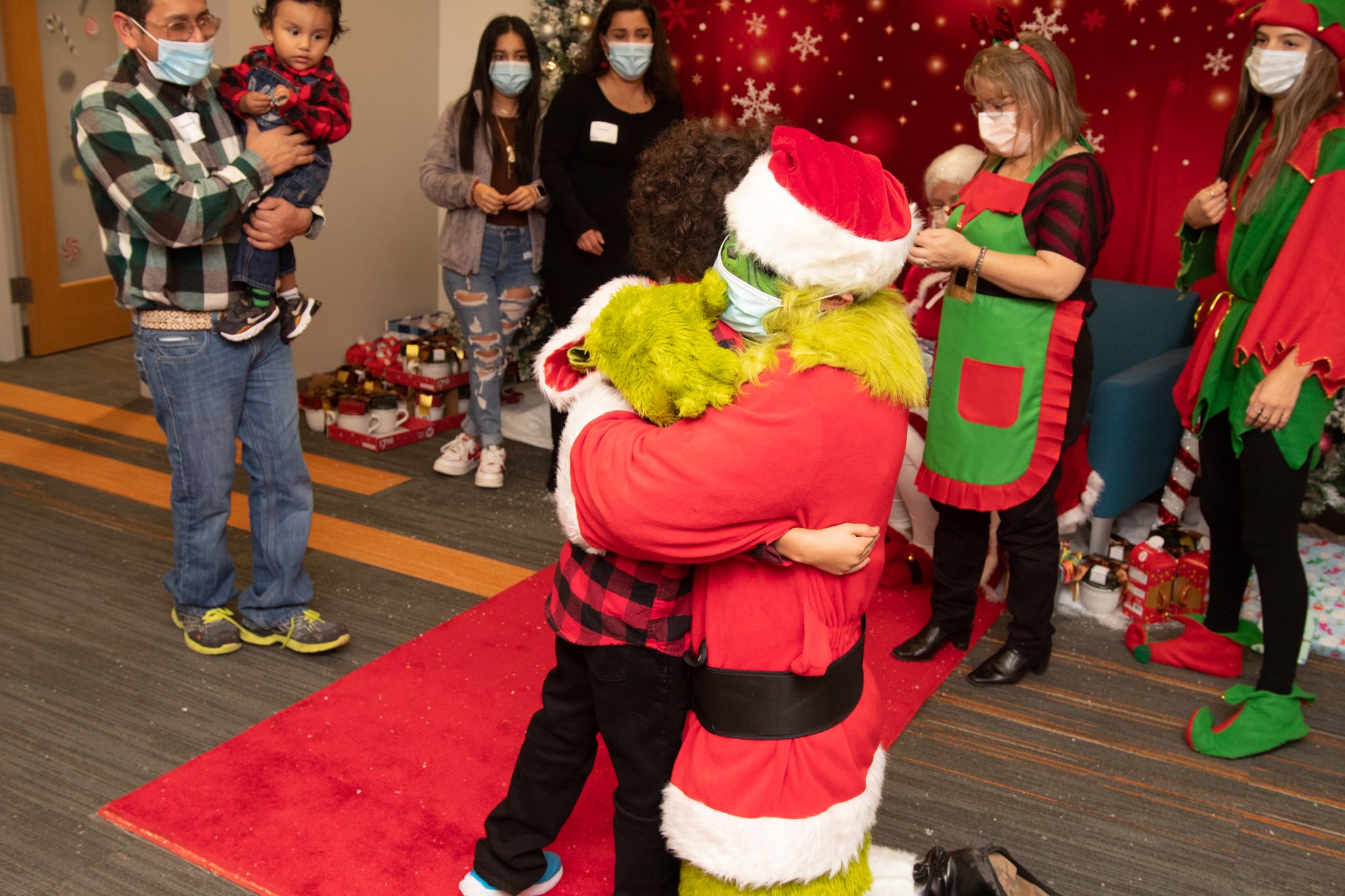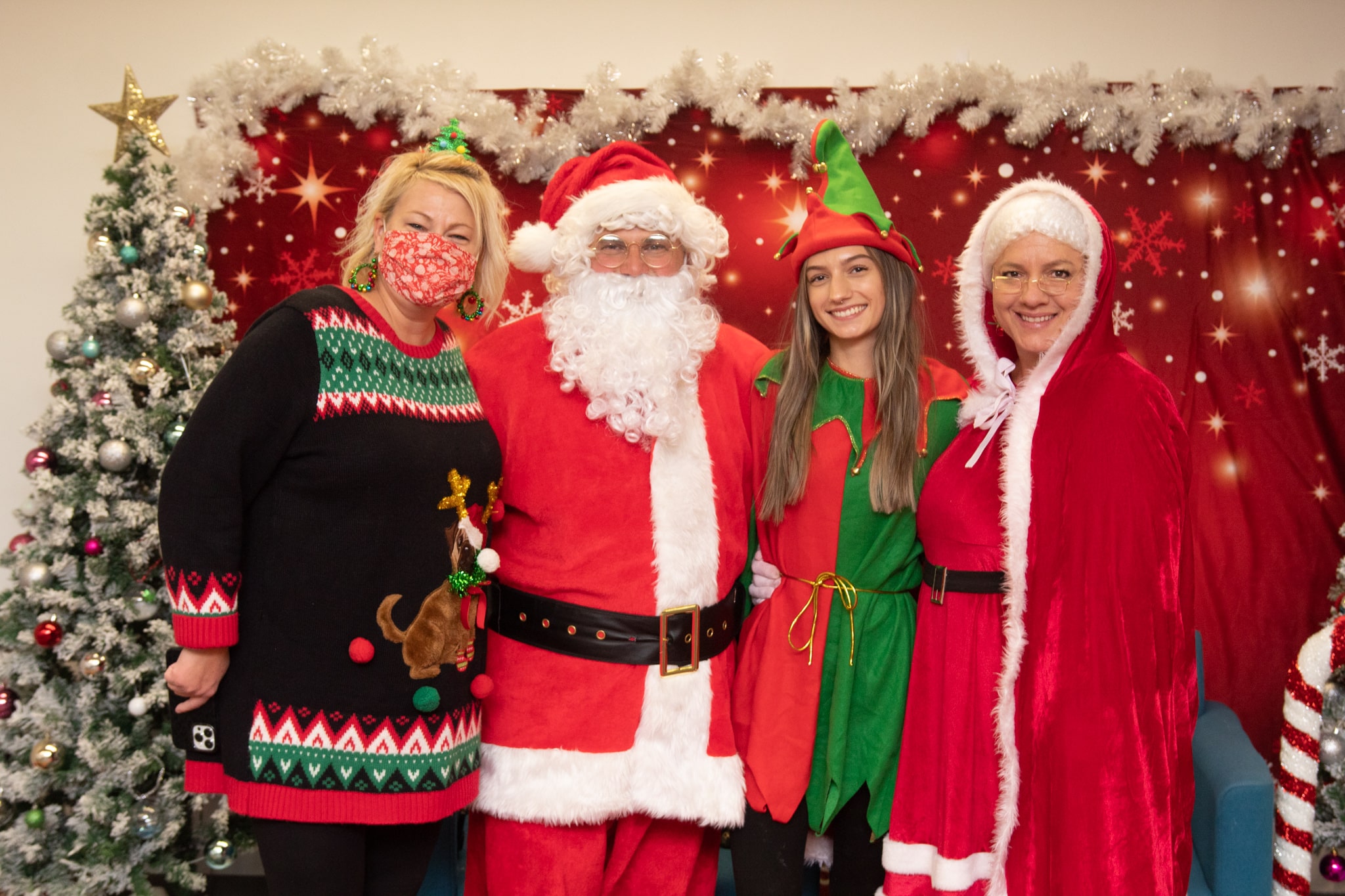 Thirsty Thursdays with Jo-on-the-Go
Who doesn't love a good 'ole cup of Jo? Roughly one Thursday a month, Fusion supports a local mobile coffee joint, Jo-on-the-Go, and treats internal employees to coffee, smoothies, fraps, and other morning drinks in the office. What's better than community support and coffee?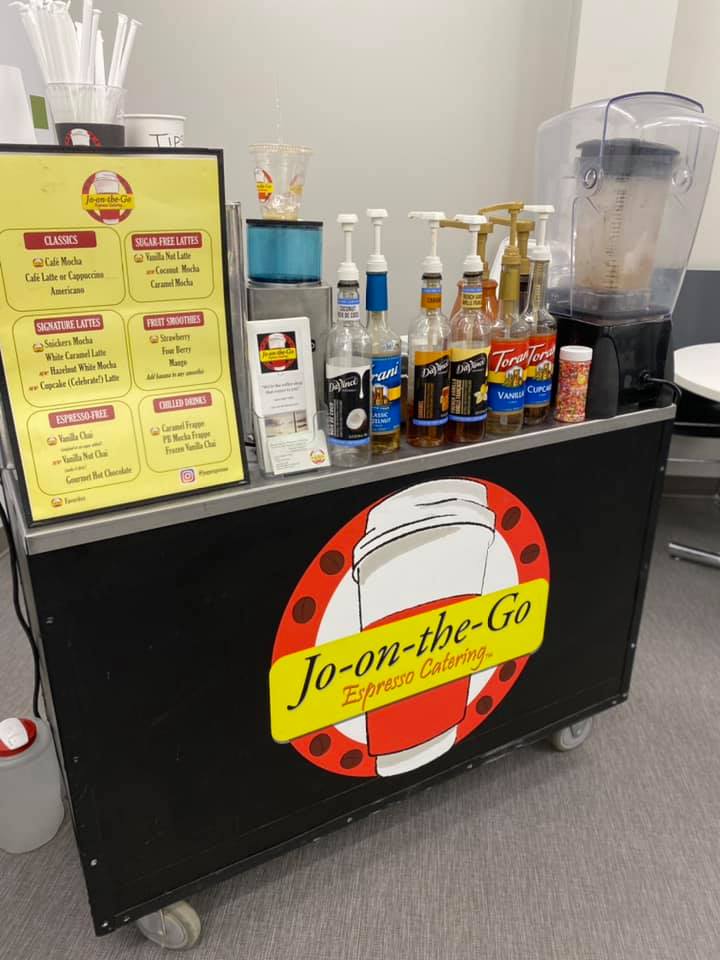 Not only was 2021 the Year of the Ox, but it was also a year of giving—at least, it was for Fusion Med Staffing. Through continued volunteerism, fundraising, and donations, we're able to fulfill our mission of improving every life we touch.