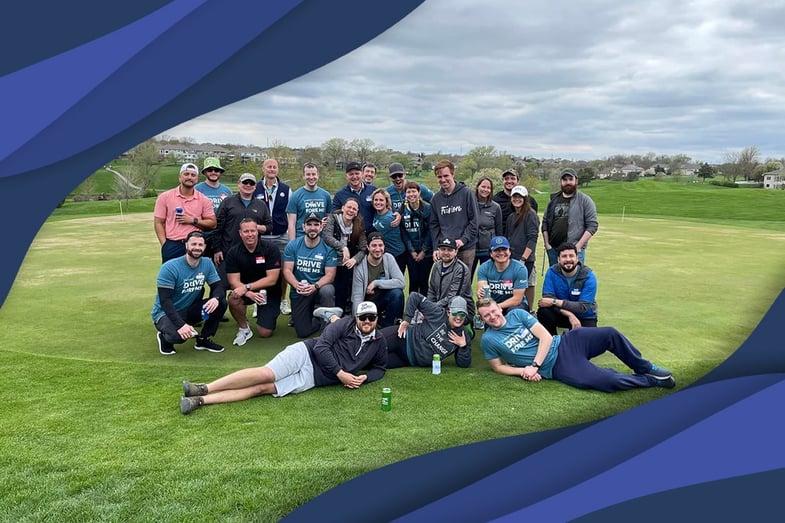 What would you say if we told you that nearly one million Americans are living with multiple sclerosis (MS)? Your reaction is probably something along the lines of, "Woah!", "Holy sh*t!!", or "Yikes!", right? Well, at Fusion, we thought the same thing. Which is why we are doing our part to get active in the community and help how we can.


Fusion Medical Staffing Goes the Extra Mile for Those with MS
MS is terrifyingly unpredictable, kind of like your mother-in-law. Unlike your mother-in-law, MS is a unique disease of the central nervous system that "disrupts the flow of information within the brain, and between the brain and body." Essentially, your body forgets how to "body" and the communication between your brain and the rest of your system weakens over time.
Although one of the first cases of MS was discovered in 1878, medical scientists are still unclear as to what causes the disease. What makes it even more difficult is MS looks different in every patient and while one patient may experience a specific symptom, another individual with MS may never experience the same symptom.
What we do know, though, is there are factors that professionals suspect contribute to the diagnosis of MS. Things like gender, genetics, age, geography, and ethnic background play a part in who may or may not develop the disease. To be more specific, medical scientists have discovered:
Most people in the U.S. with MS are diagnosed between the ages of 20 and 50
There are at least twice as many women diagnosed with MS than there are men
There are more cases of MS in areas farthest from the equator
MS affects all ethnic groups with a prevalence in white Americans with European descent
The sad truth is that more and more people are diagnosed with MS each day and Fusion Medical Staffing continues to use its voice and resources to spread awareness throughout our community. Since 2018, Fusion has hosted an annual Drive Fore MS golf tournament to help raise donations for the MS Forward Gym in Omaha, Nebraska.


What's the "Drive Fore MS"?
If you're an avid golfer, then you can appreciate our punny event name—Drive Fore MS! Every year, Fusion hosts a charitable golf tournament where corporate employees get to let out their competitive side to help raise money for a local organization that supports those with MS, a cause that hits home for the Fusion family.
Here's how it works: Participating employees pay a donation fee for access into a two-day tournament, plus a stylish, custom t-shirt. Then 100 percent of employee donations, along with Fusion's company match, is donated to MS Forward Gym. This year, Fusion is proud to have made a new record in donations at $40,160!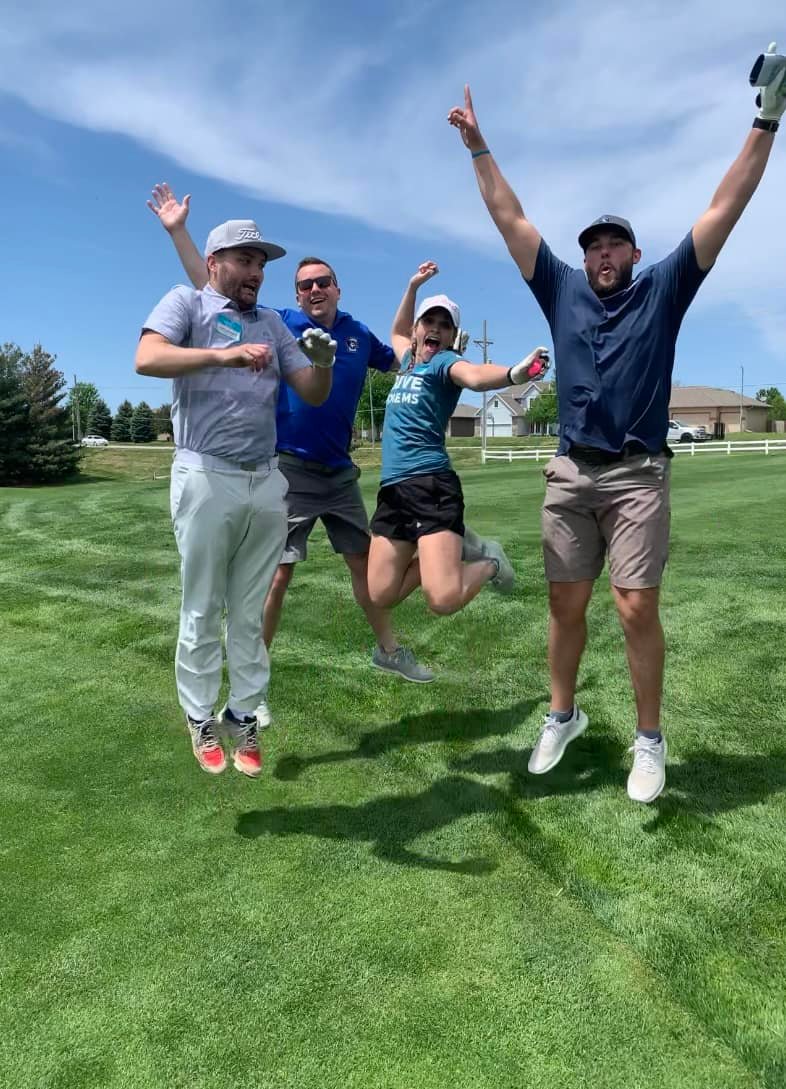 Daryl Kucera, the founder of MS Forward Gym, said the support Fusion has been able to offer has helped the gym grow and expand several programs so now they're able to offer more to those in the community with unique exercise needs.
"It really lends to the fact that there are individuals who believe in what we are doing and care enough about what we are doing here to really go overboard and do some incredible things to make people's lives better," Daryl said. "That's what the friendship with Fusion Medical Staffing really means."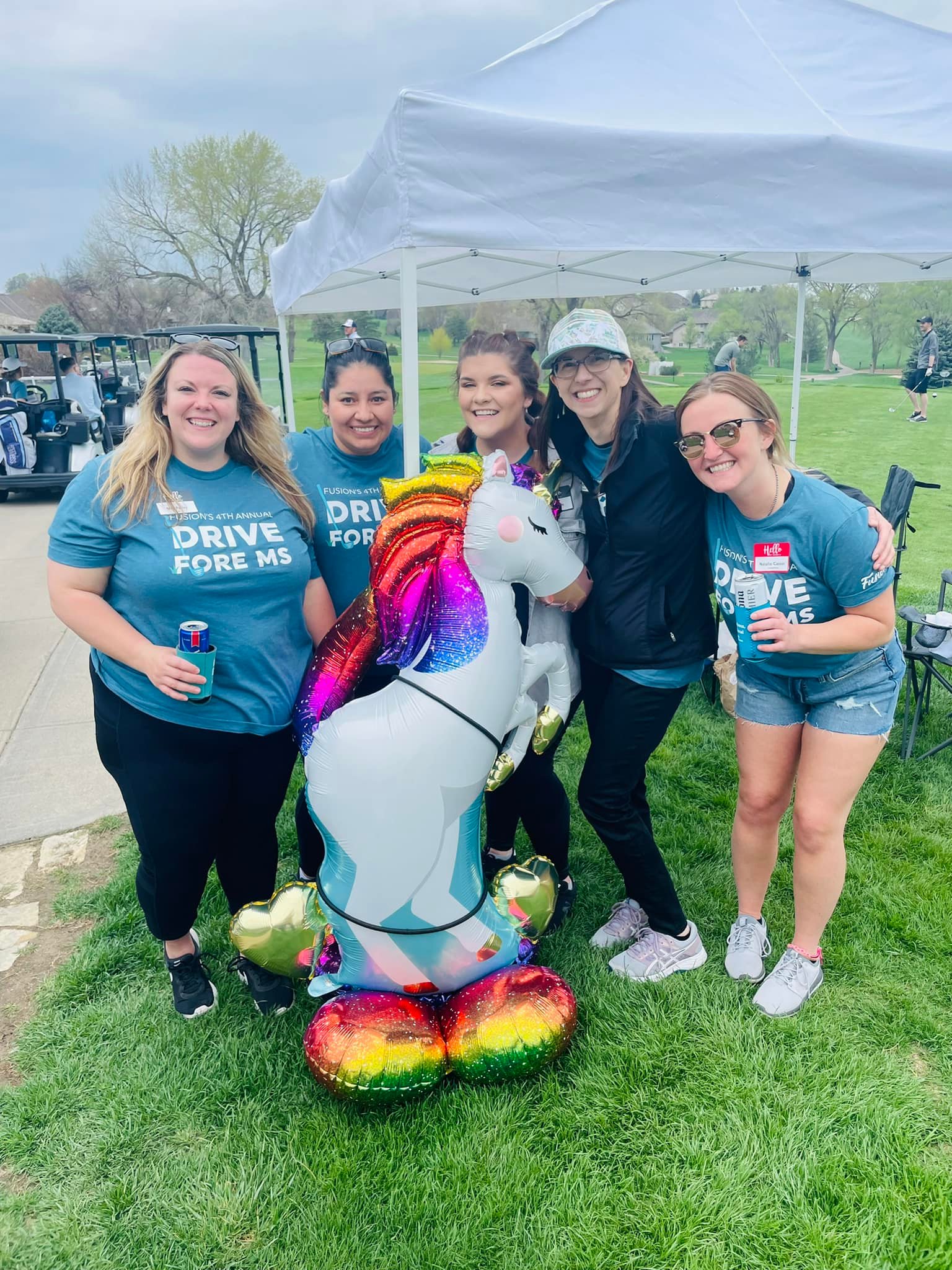 Fusion's mission has always been about positively impacting the lives of everyone we touch, and that's what the annual Drive Fore MS golf tournament is all about. That, and the chance to hang out with some of our favorite folks from the gym!
"This event is the embodiment of how a successful collaboration can happen between two organizations that seek to simply help the world," said Ryan Figgs, Fusion's Employee Engagement Manager. "Fusion Medical and MS Forward are changing lives and this event is a chance to celebrate that."
What can we say? It's in our DNA.
More about MS Forward Gym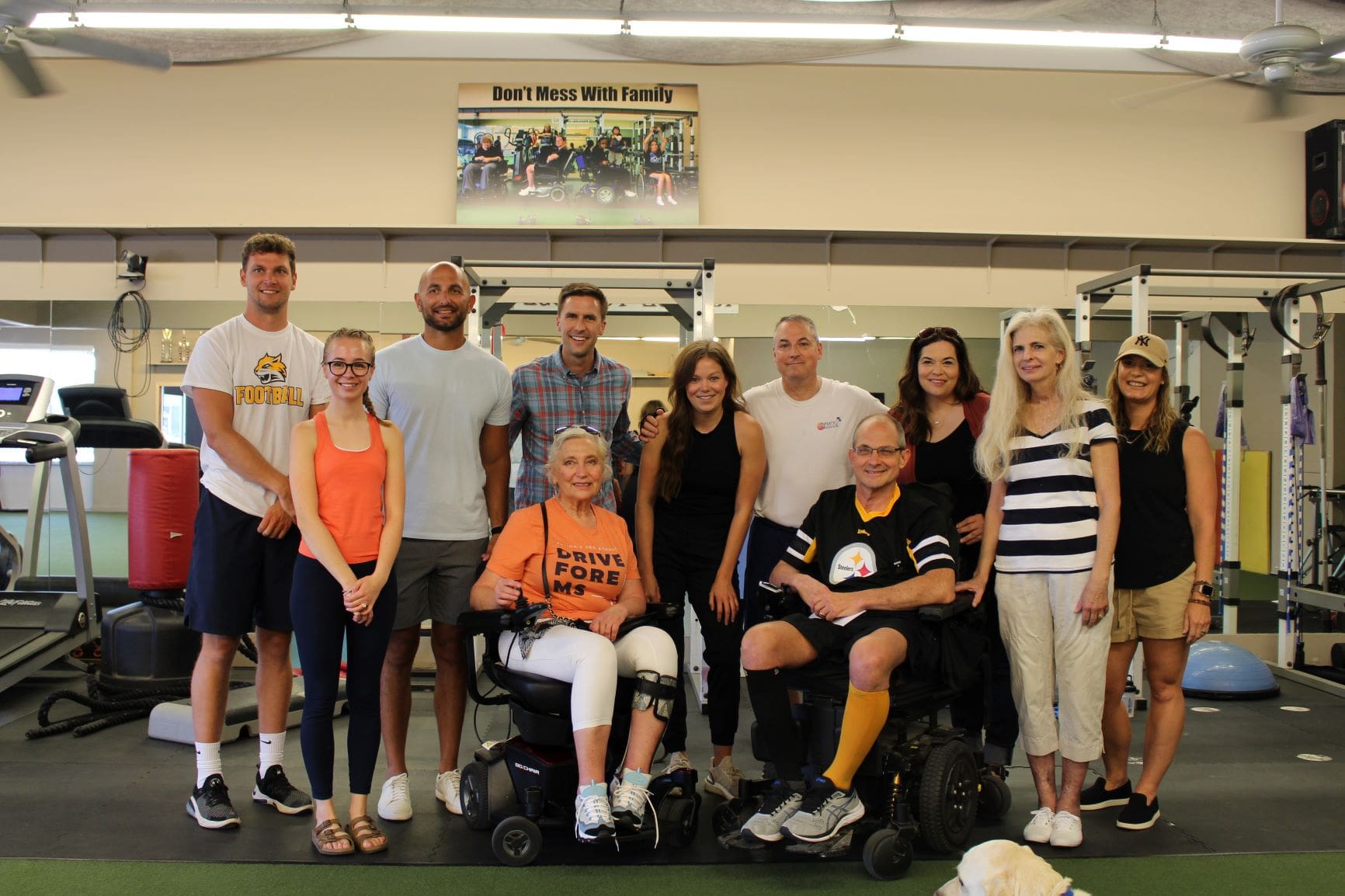 Ah, 2001—the old days when OutKast and Mary J. Blige were bumpin' on the radio. It also happens to be the year when MS Forward Gym came into existence. Hard to believe that was already 21 years ago…
Anyway, Daryl's original vision for the gym was a space where high school athletes could come after school to train and practice. That all changed when a month after opening, Daryl learned that he, himself, has MS. After his life-changing diagnosis, Daryl's mission for the gym evolved to include individuals who shared his diagnosis.
"We met with the MS Society and neurologists around Omaha, and we revamped our programs to work with individuals with MS," Daryl shared with a local healthcare college. "And then, eventually we added Parkinson's disease, dementia, and sight impairment accommodations to our services."
A one-of-a-kind exercise facility, MS Forward Gym offers in-person and online workout sessions where clients can practice yoga, strength training, and cognitive therapy within a safe environment that can accommodate their physical needs. Every fitness course is inspired by the idea that movement is another form of medicine and has the power to improve mood, focus, energy, strength, and coordination in those with neurological conditions or injuries.
"In each workout, we try to combine the emotional, mental, and physical aspects in everything that we do," Daryl said. "Instead of just 'Go, stop, go,' it's all about thinking about what you're doing to engage your mind."
Flash-forward and MS Forward Gym has since been nationally recognized as a "post-formal physical therapy center for individuals diagnosed with MS and other neurological conditions," and has completed three health-related studies to demonstrate the benefits of exercise on individuals diagnosed with a chronic illness.
"People can be people again," said Daryl. "They are not an individual with multiple sclerosis; they're not an individual with Parkinson's [disease]. They are Daryl, they are Mary."
Since Fusion's inception, we've been humbly dedicated to impact the lives of everyone we touch, and our partnership with MS Forward Gym has given us the opportunity to expand that mission in ways we never could have imagined possible.
Daryl may have said it best, "The one thing I have found in the years of having this disease is that it can't affect the heart."
Stay tuned for future events where you, too, can help positively impact the lives of others!