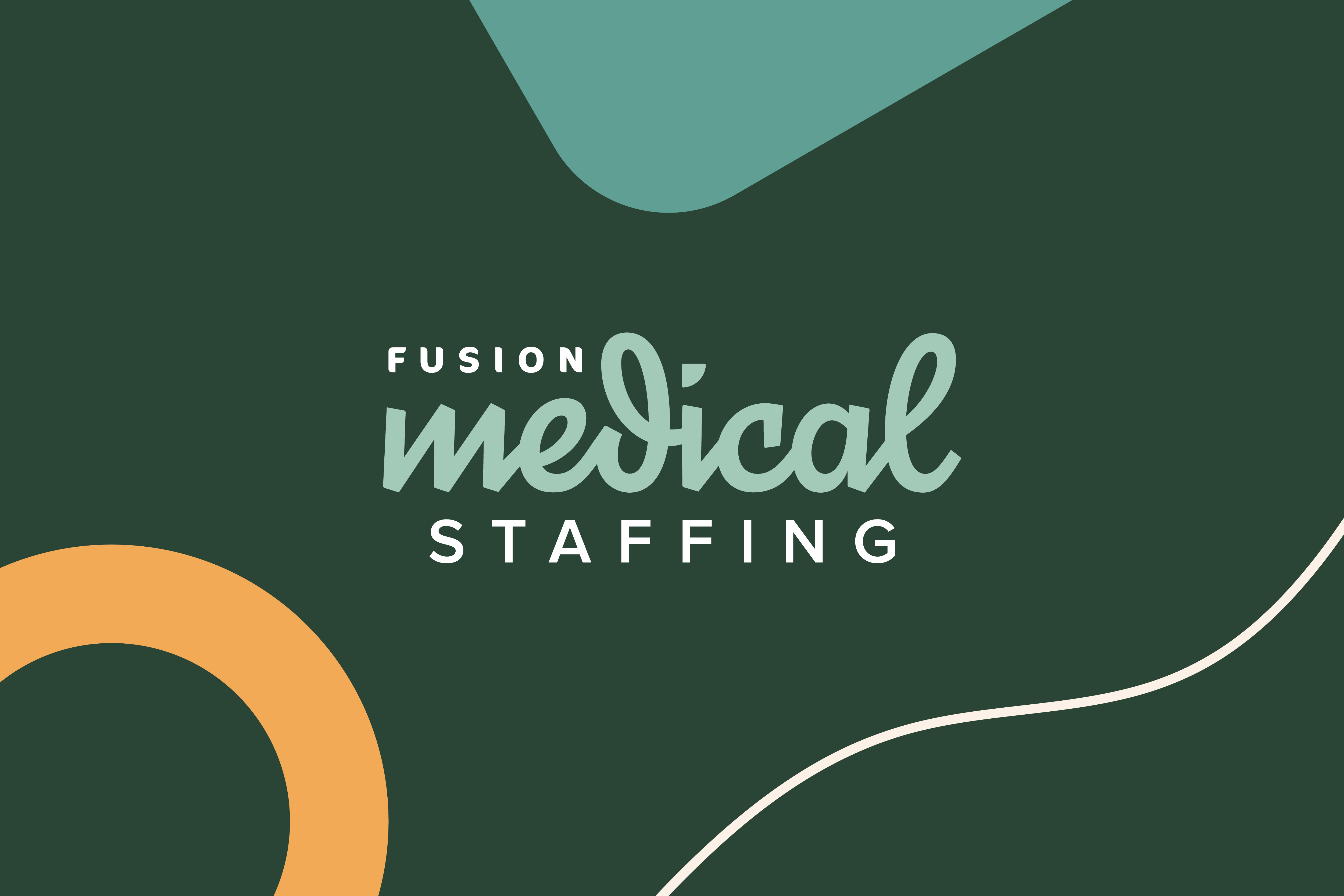 Fusion Medical Staffing just got even better with a fresh, new look! We're coming in hot with a revamped logo and energetic color scheme but still with the same mission that you know and love. Here's the inside scoop on the Fusion 2023 rebrand.
Refreshing Healthcare: Fusion Medical Staffing Unveils New Identity
Breaking down Fusion Medical Staffing's new identity
Fusion vs Fusion Medical Staffing
The biggest update with this new rebrand is the addition of a formal parent brand, aka Fusion. Fusion will serve as an umbrella or corporate brand to connect and unify its business units, including Fusion Medical Staffing.
"Fusion has evolved so much in our nearly 14 years, and this new identity reflects so much of who and what we have become throughout our journey," said President and CEO Corey Watton. "We have always operated with the mission of improving every life we touch, and strengthening our business units and parent brand opens avenues for us to continue that with focused initiatives."
Fusion Medical Staffing now lives under the Fusion parent umbrella, but our priorities haven't changed. We're still here to connect you to open allied and travel nursing jobs that match your lifestyle and fulfill your needs. Even better, we're here to be a candid advocate for you along the way!
Behind the new logo
Wondering why we designed the new logo the way we did? Each component of our new logo is carefully crafted to capture the essence of who we are.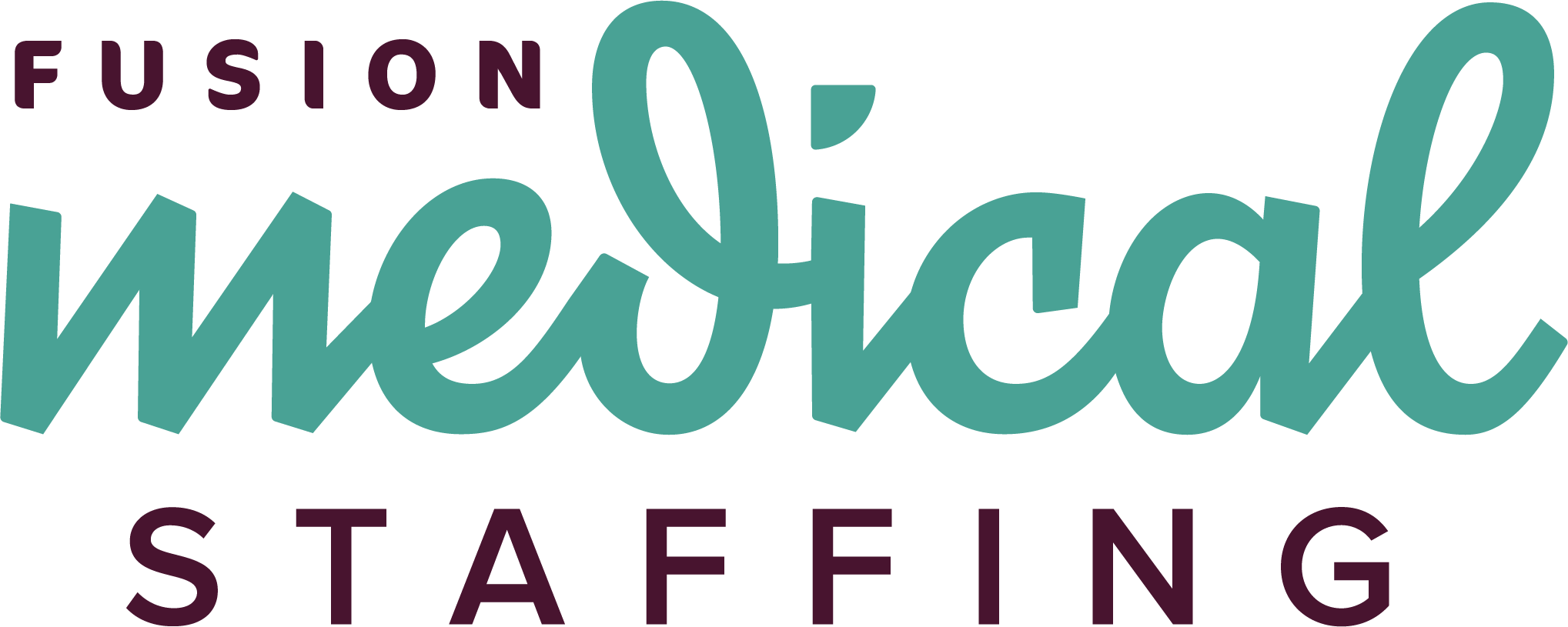 We chose a modern script for the main part of the logo as a nod to our history, while maintaining a future-oriented vision. Fully connected with flow and energy, this new typeface captures our innovative and fun approach to healthcare staffing, as well as the energy, movement, and connection we provide to the overall industry.
Color palette
Not so different from the previous Fusion Medical Staffing logo, our new version incorporates dark aqua, a color we see a lot in the medical industry. Aqua is often associated with cleanliness, tranquility, and serenity, which are cornerstones of effective healthcare. The color's calming effect is symbolic of the relief that you, as a Fusion Medical Staffing traveler, bring your patients through first-rate care.
What this new look means for you
So, what does this new Fusion Medical Staffing identity mean for you? This transformation is more than cosmetic, it's a strengthened commitment to supporting you on each of your travel adventures. Whether it's about finding the best assignments or providing encouragement, the Fusion Medical Staffing rebrand signifies a renewed focus on making healthcare travel as rewarding and hassle-free as possible.
Plus, this revitalized appearance comes with an exciting opportunity for you to order upgraded swag items and wear them with pride! From apparel to bags and accessories, you can find the latest and greatest in the Fusion store.
What hasn't changed about Fusion Medical Staffing
Since our inception, we've always been on a mission to improve the lives of everyone we touch, and the rebrand doesn't change that. Instead, it's a symbol of our continuous growth, our commitment to innovation, and our ability to adapt in an ever-changing healthcare landscape. Regardless of brand colors or logo design, we exist to connect you to a constant stream of job opportunities at top-tier healthcare facilities.
This makeover serves as a visual reminder of our unwavering devotion to empowering you to do what you do best: make a positive difference in the lives of others.