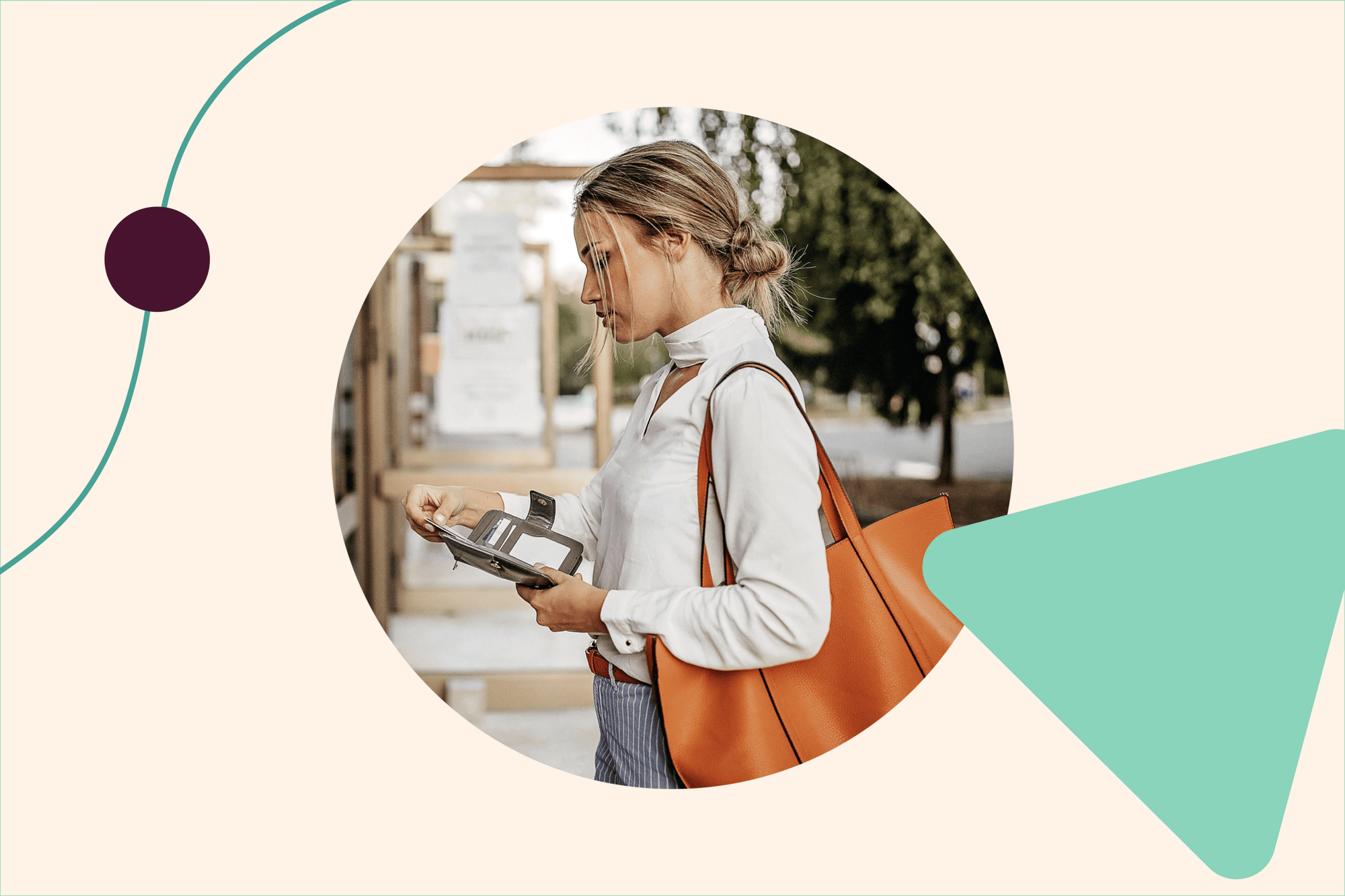 A career as a travel nurse or allied health professional is an exciting adventure full of new cities, fresh faces, and a world of financial opportunities. Although traveling healthcare professionals make great money, it can feel like you spend more than you save when you travel so much. That's why we put together these savings tips for travel nurses and allied health professionals.
6 Money-Saving Tips for Travel Nurses and Allied Health Professionals
Set clear and measurable financial goals
Whether you want to pay off debt, build your savings, or invest, it's important to set clear and measurable financial goals to save money. Here's how.
Start by evaluating your income and expenses to understand your current financial landscape. Once you have a good idea of how much you make and where your money goes, you can identify your short-term, mid-term, and long-term financial goals.
Your short-term objectives cover the next six-to-12 months, mid-term goals are for the next one-to-five years, and long-term targets are anything after five years you want to accomplish. For example, a short-term goal may be to save money for training in allied health professions, whereas a mid-term objective might be buying a house with a long-term goal of retiring on your 60th birthday.
When you set each goal, make sure to establish a specific dollar amount and deadline. Then, you can use financial apps and tools to track your progress regularly (pro tip: we like the You Need A Budget app, aka YNAB). By setting clear and measurable savings goals, you'll stay on track to reach your money milestones.
Adjust your budget with each assignment
Your travel assignments can take you all over the map where affordable living and compensation rates vary wildly from place to place. To avoid any financial surprises, stay flexible and adjust your budget with each new allied health or travel nursing job.
Regularly adjusting your monthly budget doesn't have to be a big lift, especially since you've already set clear and measurable financial goals. The key is to make a list of the things you spend money on each month and compare it with how much you make. Are you earning more than you're spending or vice versa?
Depending on the answer and keeping in mind essentials like food and living expenses, you can then focus on how to update your budget. Maybe you'd benefit from tightening up your discretionary spending or perhaps your savings and checking account are thriving, and you simply need to add or remove expenses from your budget.
No matter where you travel, reassessing your financial plan before or when you get there will help you stay in control of your finances and keep you going toward your savings goals. Remember, budgets are meant to be flexible, so adjust yours in a way that works for you and your lifestyle.
Build up your savings account
It doesn't matter if you're a travel nurse or an allied health professional, building up a savings account has never hurt anyone. It's actually a crucial step in achieving financial stability and one easy way to start saving money is by implementing the 50-30-20 budgeting technique.
According to financial planning experts, the 50-30-20 rule allows you to save money by allocating your take-home pay to different areas of your life. Here's how it works: 50% of your paycheck goes toward must-have items like food, housing, and transportation; 30% is fun money for entertainment, shopping, and personal travel; and 20% is dedicated to saving, enhancing your emergency fund, and paying off debt.
"Pay yourself first," said Cathy Curtis, a certified financial planner. "Set aside 20% for savings and debt immediately, and then budget the remainder for needs and wants afterward."
Your savings account acts as your safety net, providing you with the funds you may need to cover unforeseen expenses like car repairs and medical emergencies or for time off between assignments. Not only does building your savings mitigate financial stress, but it can also open opportunities for future investments. This account is more than just stored money, it's peace of mind and personal growth.
Search travel jobs that fit your budget
From tropical U.S. destinations to top locations for fans of rainy days, you have options for where to go next on your allied professional or travel nurse adventure. But have you ever used an informed, budget-conscious approach to job hunting?
Actively seeking out travel jobs that align with your financial plan can empower you to manage and save money even better. For example, consider searching for travel jobs for nurses and allied health professionals in cities where the cost of living is affordable and matches your budget.
Before you decide on where to go, do a little research to find out more about the cost of living, compensation package, and housing options in or near the city you want to work in. Having this information in advance will give you the power to stretch your paychecks and enjoy your surroundings without worrying about financial security.
Take advantage of allied health professional and travel nurse discounts
Hotel living. ✅ Car rentals. ✅ Meal delivery, dietary, and nutrition services. ✅ Clothing and accessories. ✅ There are loads of discounts for healthcare providers like you. Are you reaping the benefits?
Taking advantage of discounts for travel nurses and allied health professionals is not just financially savvy, but it can enrich your whole traveling experience. From housing discounts to reduced rates on recreational activities, the financial savings can be substantial, giving you more room in your budget for personal enjoyment and creating a healthier work-life balance. These discounts and deals serve as a token of appreciation for your invaluable service and ensure you have a less stressful experience while on assignment.
Travel with Fusion Medical Staffing
Whether you're a new medical graduate or a seasoned professional, Fusion Medical Staffing has perks you can't find anywhere else, including financial resources. Start your travel journey with Fusion Medical Staffing and learn how to budget and save like never before.
Related: Agency-Covered vs Traveler Out-of-Pocket Healthcare Travel Costs
In addition to stellar day one medical insurance, vision and dental coverage, and competitive pay packages, you could also gain access to these traveler benefits that help enhance your bank account:
🤑 Certification and continuing education reimbursement
🤑 Mileage reimbursement
🤑 Meal and parking per diems
🤑 401k contribution match
🤑 Lifeworks employee assistance program (EAP) money management resources
While many companies offer basic benefits, Fusion Medical Staffing takes it even further. Reimbursements are a great way to return money to your pockets almost like you never spent it in the first place. Even better, after 30 days of employment, Fusion Medical Staffing will start matching your 401k contribution to your retirement fund with 100% for the first 3% and 50% for the next 2% of employee contributions.
But wait — there's more! As a Fusion Medical Staffing traveler, you gain access to a wealth of financial information through the Lifeworks EAP. Here, you can find personalized financial consultations, educational resources, and additional tools aimed at fostering financial wellness. Whether it's paying off debt, planning for a major purchase, managing day-to-day expenses, or preparing for retirement, Lifeworks is there to offer guidance and support.
Saving money can be a challenge, so Fusion Medical Staffing offers travel nurses and allied health professionals financial tools like reimbursements and 401k matching, plus other helpful resources to make sure not only you're taken care of, but also future you.
Saving money doesn't mean you can't spend your hard-earned cash on the things that bring you joy. Instead, it allows you to be prepared for what's to come and aids in achieving your financial goals, whatever they may be. By using these tips, you can build a solid financial buffer and dive into your adventure-filled career headfirst.