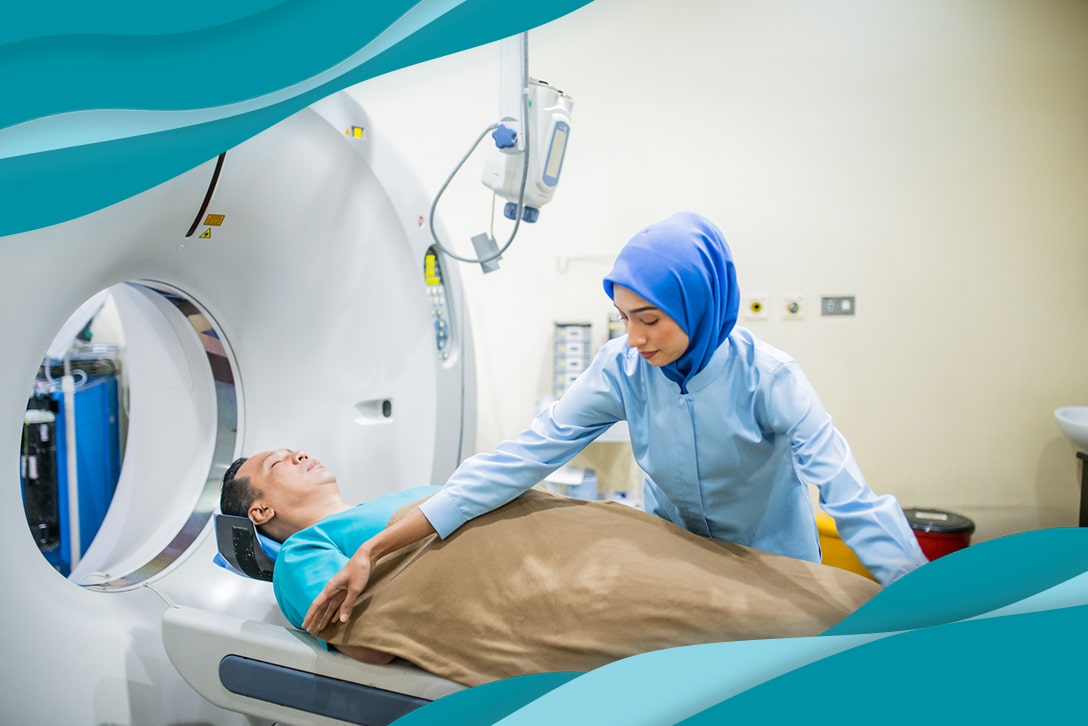 Are you intrigued by the tech used in medicine? How about those magnetic resonance imaging (MRI) machines? Are you curious about what goes on inside patients' bodies? Do you want to save lives?
If you answered yes to any of these questions, a career as an MRI technologist (or MRI tech) may be right for you. Let's explore what an MRI tech is before diving into how to become an MRI technologist.
How To Become an MRI Technologist
What is an MRI technologist?
Before you jump into an MRI tech career, it's important to first understand the basics. An MRI tech is a medical professional who uses an MRI scanner to take photographs of a patient's organs and tissues.
While operating the MRI machine is the main responsibility of MRI techs, that's not all they do. Other duties may include:
Correctly positioning patients to get clear photographs
Moving image parameters to improve the quality of images
Helping patients stay relaxed during the MRI scan
Administering contrast media to patients through IVs to enhance image visibility
Assisting physicians in examining images and diagnosing patients
MRI techs play a vital role in diagnosing diseases and injuries. These medical professionals can identify cysts, tumors, and more within the photographs taken with MRI technology.
How to become an MRI tech
Here's how you can become an MRI technologist in four steps.
1. Earn an associate degree
How long does it take to become an MRI technologist? Typically, you can become an MRI tech in as little as three years!
Your first step to becoming an MRI tech is to earn an associate degree in any field that fits your fancy. Pro tip: most aspiring MRI technologists major in biology, anatomy, physics, or another related field.
2. Enroll in an MRI tech program
Once you've earned an associate degree, it's time to enroll in an MRI technologist program. The key is to apply to accredited MRI programs, so keep your eye out for organizations like the American Registry of Magnetic Resonance Imaging Technologists (ARMRIT), the Joint Review Committee on Education in Radiologic Technology (JRCERT), or the Commission on Accreditation of Allied Health Education Programs (CAAHEP).
In the MRI tech program, you'll continue learning the ins and outs of the job, including MRI physics, cross-sectional anatomy, patient care procedures, and more, as well as gaining hands-on experience. Even better, many programs offer clinical apprenticeships to give you the opportunity to work alongside an MRI tech in the wild and further develop your skills.
3. Get certified
Here's the thing: you're not technically required to get certified as an MRI technologist. However, most employers prefer you are. Before you can get certified, you must complete the MRI tech training program. Then, you can be certified through the American Registry of Radiologic Technologists (ARRT) or the ARMRIT.
Regardless of which organization you choose to get certified through, you'll be required to take a credential exam. Divided into written and practical components, the exam tests didactic competence and clinical competence. Make sure you study!
4. Get your license
Now that you're certified, you can receive your state license. While not all states require this step, more than 75% of states have licensing laws, so it's a good idea to get one or two (especially as a traveling MRI tech). Like getting certified, you'll need to pass an ARRT-administered exam to earn your state license.
MRI technologist salary and job outlook
There's a bright future ahead of you as an MRI technologist. According to the U.S. Bureau of Labor Statistics (BLS), overall employment for MRI technologists is expected to grow 6% between 2021 and 2031, opening about 16,000 jobs each year. One of the main reasons for this growth is an aging population of baby boomers susceptible to conditions like Alzheimer's, which requires MRIs and other imaging technology to diagnose and manage.
Another benefit to being an MRI technologist is the salary. The BLS reports an average annual wage of $77,360 as of 2022. But when you travel as an MRI tech, you could earn even more!
Whether it's the pay, the impact, the chance to travel, or something else, there are many reasons to become an MRI technologist. Use this guide to get started in your new career as a successful MRI tech. And when you're ready, you know where to find us.