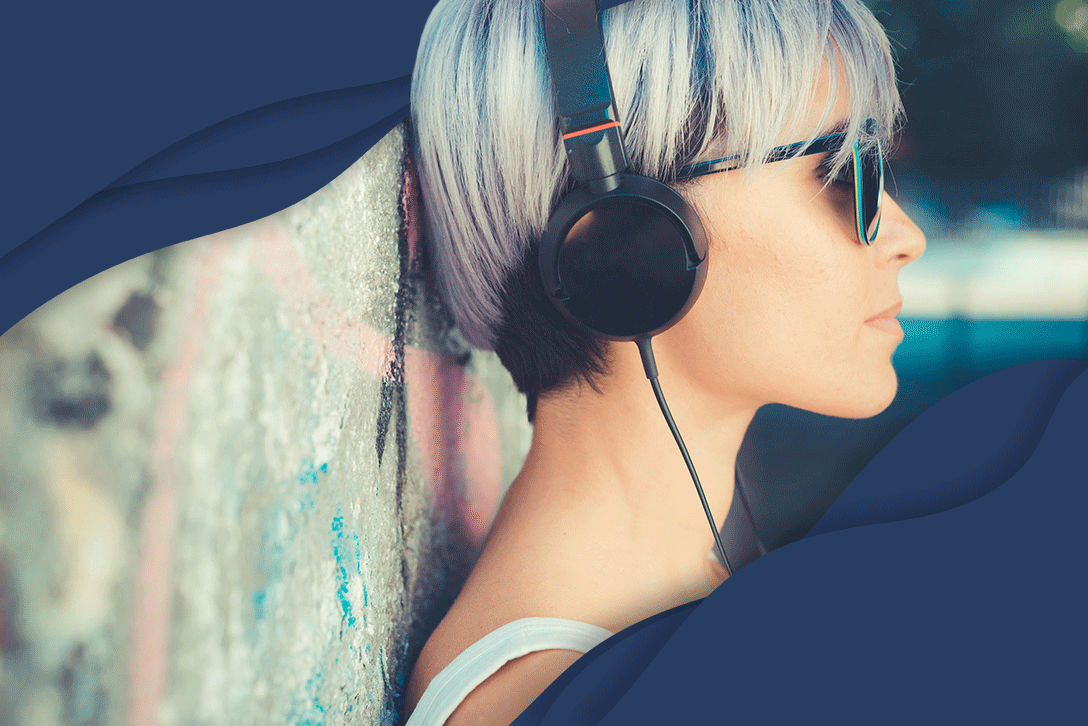 There's something about the simple pleasure of flipping the pages of a good book. At the expense of leisurely reading time, travelers lead busy lives, giving them virtually no time to curl up with a good book during the work hustle. That doesn't mean travelers need to miss out on valuable industry knowledge in healthcare.
Calling all traveler bookworms! Consider subscribing to some audiobooks or podcasts for a hands-free reading experience. Lucky for you, we've compiled a list of healthcare audiobooks and podcasts to get you started. Whether you have some downtime to let your ears soak in some knowledge, looking for a way to pass the time during your work commute, or headed to your next travel assignment and need some road trip entertainment, you can enjoy a good book or an interesting podcast that gives you insights on the industry you're working in.
The Best Healthcare Audiobooks and Podcasts To Listen To On Your Travel Assignment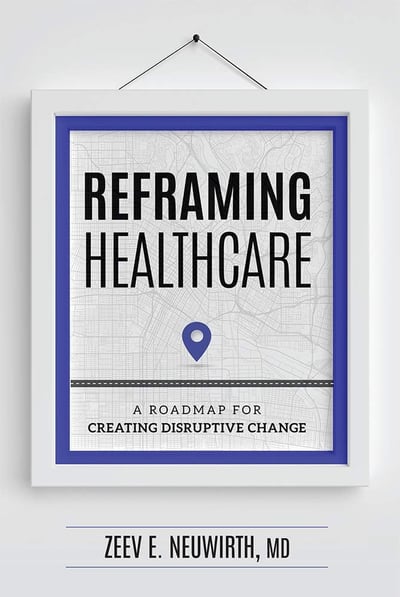 Reframing Healthcare: A Roadmap For Creating Disruptive Change
Reframing Healthcare is an audiobook for leaders and organizations interested in understanding what the disrupters are in healthcare and step-by-step ways for healthcare teams to improve and succeed in a healthcare system that values customer care and community. Learn how to transform the industry and create better healthcare by learning about the healthcare market and healthcare trends today.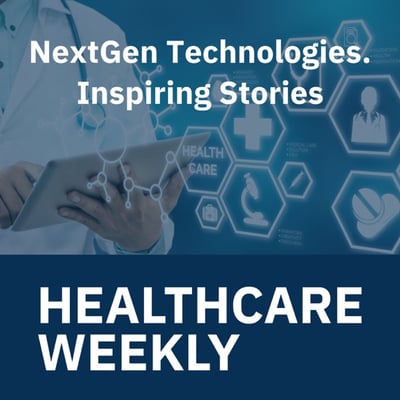 Healthcare Weekly: At the Forefront of Healthcare Innovation
Healthcare Weekly centralizes technology in the realm of healthcare. From what tech has taught us, to how it has succeeded and failed, this podcast offers insight through interviews with leading healthcare innovators to learn what is changing in medicine and what likely innovations will come in the future.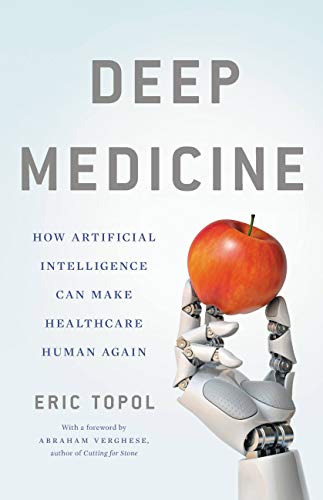 Deep Medicine: How Artificial Intelligence Can Make Healthcare Human Again
Some routine tasks in the daily healthcare profession can distract from a truly authentic doctor-patient relationship. AI has become a huge helper to healthcare professionals, giving doctors and patients the ability to connect on a personal level while AI handles those daily tasks that distract from truly great patient care. AI has even more potential to transform what doctors do—medical scans, diagnoses, note taking, etc. which can lower the cost of medicine and increase patient outcomes. The Deep Medicine audiobook discusses the power of AI and how it can make medicine better for everyone involved.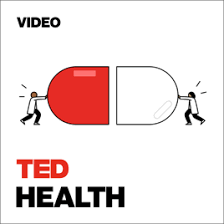 A good TED Talk hosts some of the greatest minds, both on and off the stage. With over 130 podcasts and counting, TEDTalks Health concentrates on crucial topics in healthcare and health tech, covering a wide variety of fascinating healthcare topics you didn't even know you had questions about.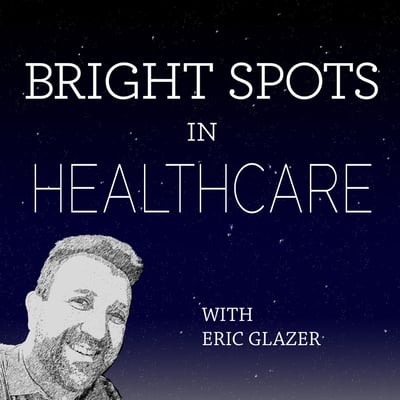 In a climate where good news seems scarce these days, we need a bright spot in the content we seek. If you need a reason to feel good about where the future of healthcare is going, Teledoc Health VP Eric Glazer has your headlines. This podcast focuses on success stories of healthcare tech and optimism of where were headed.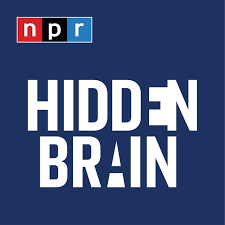 Have you ever wondered why we do what we do? NPR science editor Shankar Vedantam uses the science behind sociology to take a weekly deep dive into human behavior. Hidden Brain has been honored with the Edward R. Morrow Award and accolades from various institutes for psychology, psychiatry, and journalism.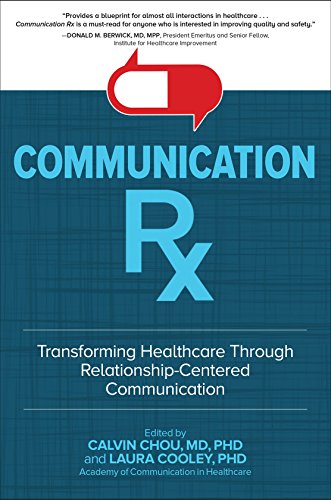 Communication Rx: Transforming Healthcare Through Relationship-Centered Communication
The answer to better healthcare is communication. The Academy of Communication in Healthcare has been teaching communication that focuses on the relationship between patient and provider. This methodology is detailed in Communication Rx, where listeners can learn the same skills that will help provide more accurate diagnoses, improve patient outcomes and lower hospital readmission rates. When you increase effective communication you increase patient satisfaction and teamwork with fellow healthcare professionals. The book also offers ways to help you effect change in your healthcare organization through healthier communication.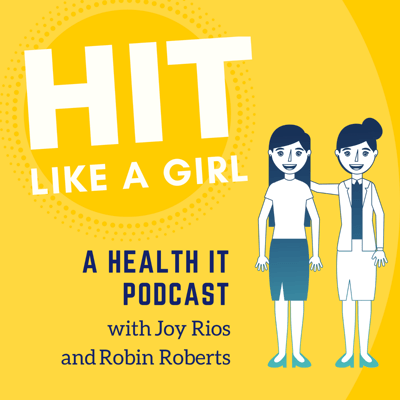 HIT Like A Girl Pod is a health IT podcast hosted by Joy Rios and Robin Roberts with a variety of guests ranging from female doctors and influencers to thought leaders and advocates. It focuses on the serious role of women as "Chief Medical Officers" in families and aims to empower important female voices in healthcare IT, healthcare law, insurance, and economics.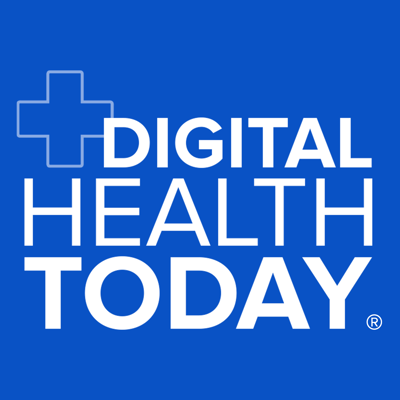 Founder and managing editor of Digital Health Today, Dan Kendall, has 25 years in med tech, building his podcast on the pharmaceutical, medical device, and health tech industries. Digital Health Today is a long-running podcast that runs on the opinions of clinicians, inventors, investors, thought leaders and patients to bring a balanced viewpoint on how healthcare is running on the global level.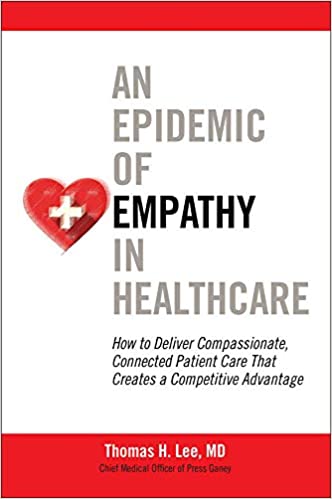 An Epidemic of Empathy in Healthcare: How to Deliver Compassionate, Connected Patient Care That Creates a Competitive Advantage
Progressive advances in healthcare have made specialists so focused on their areas of expertise that they often neglect the simplest fact: patients are suffering. More than physically, patients are experiencing fear, uncertainty, disarray, confusion and mistrust of the very healthcare system that serves them. An Epidemic of Empathy in Healthcare examines how to combine progressive science with empathy in care to build the frameworks of our healthcare system.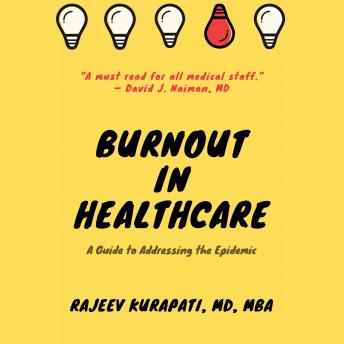 Burnout in Healthcare: A Guide to Addressing the Epidemic­­­
Burnout among healthcare professionals has reached a high point. Added-on tasks and daily responsibilities he­­althcare workers deal with, combined with an increased workload, policies and the pressure of quality patient care make this "burnout epidemic" boil over. Burnout is met with staff shortages and declining support from organizations. Burnout is not only harmful to healthcare professionals, but it also puts patients at risk. This audiobook offers a guide to recognizing burnout among healthcare professionals and provides a step-by-step system to put into place, making this a must-read for medical professionals, as well as patient advocates and anyone in the healthcare industry.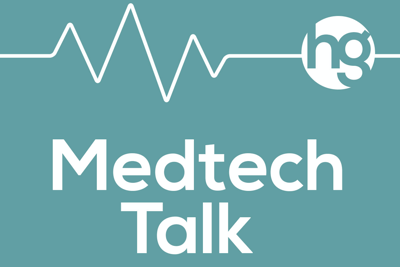 Each year, med tech leaders make their way to the MedTech Conference to listen to panels and keynotes about the leading healthcare technology available. Medtech Talk is a podcast that continues these discussions of healthcare with those in medical technology. Join host Geoff Pardo as he examines the hard-hitting topics with entrepreneurs, investors and executives about trending healthcare and what makes the industry more efficient.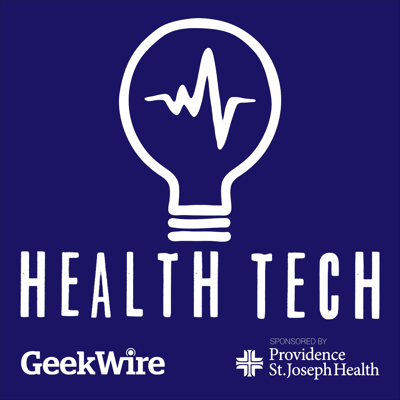 Covering topics of tech breakthroughs that will change the face of healthcare, GeekWire Health Tech was founded by journalists Todd Bishop and John Cook. Their love of tech highlights tech breakthroughs from startups to established businesses, and covers interviews with AI innovators to give us a glimpse into the future of health tech.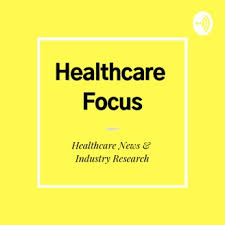 Corina Paraschiv approaches medical topics in a way that makes this podcast required listening for anyone who wants to know how the innovations of today impact the healthcare decisions of tomorrow. Hot topics like end-of-life decisions, paternalistic vs. participatory care, and informed consent make this long-running podcast your next go-to listen for all things healthcare.
The next time you find yourself in a bit of an entertainment and education rut, tune into one of these great healthcare audiobooks or medical podcasts. You can sign up for an Audible free trial and browse more books, or you can start your search for new podcasts through Apple Podcasts, Spotify or wherever you listen.