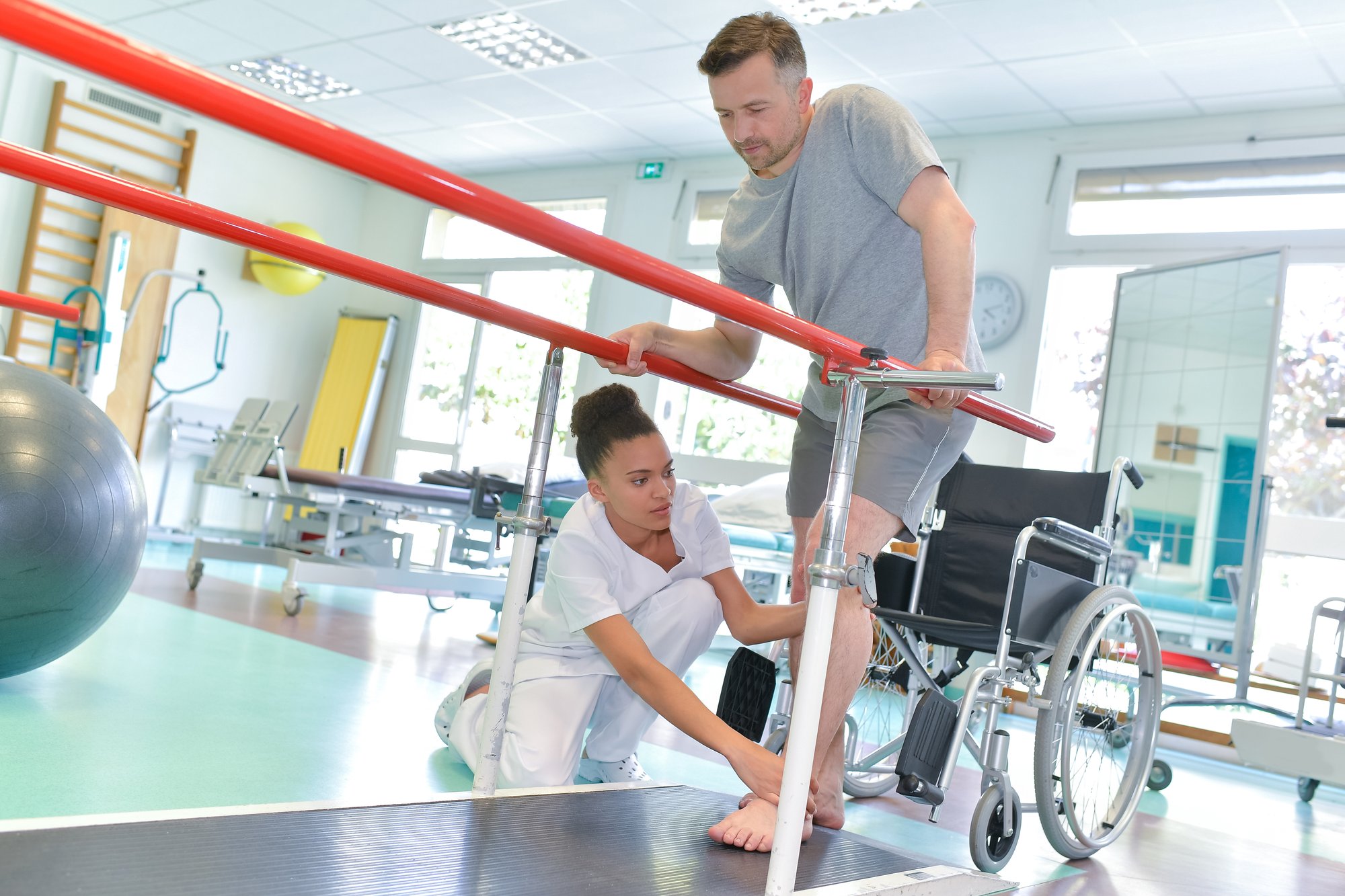 When OT students graduate, often the question of finding a job is whether to travel or not travel. Occupational therapy offers many options by way of travel perks, including tax-free stipends that allow you to make a great income as a traveling occupational therapist. And because there is a shortage of occupational therapists across the U.S. some cities offer certain incentives like loan forgiveness programs to recruit more OTs to work in areas where they're needed most. This is a huge draw for recent grads that may have student loan debt or the need to save money while working.
Traveling as an OT is not always the first thought for therapy grads. In fact, 1 in 5 occupational therapists work in the public school systems. Even so, deciding to travel as a recent grad or as a traditional OT, looking for something new and different can enable medical professionals to think outside the box and offers an exciting career path in the world of occupational therapy.
The Future of the OT Travel Market
Working as a traveling occupational therapist can be one of the most satisfying and rewarding career opportunities in healthcare. Travel OTs are regularly helping patients improve their lives, while experiencing a new setting every 13 weeks. Travel OTs have the opportunity to work in a variety of settings, including outpatient clinics, skilled nursing facilities and rehab facilities. In order to practice occupational therapy in any part of the U.S., licensure is required and each occupational therapist has specific regulations to follow per state.
Occupational therapy is an evolving profession that has grown into a fundamental part of healthcare. In the three centuries that occupational therapy has existed, it has advanced into a vocation that provides essential rehabilitative services to people with physical, mental and developmental impairments. Since its inception, OT jobs have continuously risen in demand.
Now, amidst this viral pandemic, several therapy jobs have become unavailable as a result of scaling back. The cost of physical distancing has appeared in school and facility closings, leaving full time facility OTs on hold and other traveling OTs without contracts. In efforts to help alleviate staff stress and supply usage of overrun hospitals and clinics everywhere, elective surgeries and outpatient procedures have been scaled back too, leaving therapy professionals to suffer, much like other industries, as a result of these cancellations.
And while physical distancing to "flatten the curve" is the responsible and safe method for everybody to help stop the spread of COVID-19, healthcare professionals working in OT still have questions about their jobs and their livelihoods when things calm down—will the occupational therapy jobs bounce back?
So let's address the elephant in the room: travel OT job availability. This past year, prior to the COVID-19 outbreak, occupational therapy jobs have been expected to grow 18% over the course of a decade. In the aftermath, there is no data to contradict that this viral outbreak will dampen the OT job prospects going forward. We still have an aging baby boomer population to contend with, as well as the need to provide essential services and treatment to people with various illnesses and disabilities.
The American Occupational Therapy Association (AOTA) has recognized the growing concern for occupational therapists as the coronavirus has taken hold in the U.S. As the circumstances of the viral outbreak have changed quickly and will continue to affect lives, it's important to stay on top of the evolving information. Here are a few resources occupational therapists can get acquainted with:
AOTA Coronavirus Resource Center—A resource center that tackles FAQs from occupational therapists, educators and students in topics like telehealth and ethics.
CommunOT—This is an online resource to give and receive support from the OT community you're involved in. Chat with your community, share experiences and come together over similar situations.
AOTA's Legislative Action Center—Join and support state and federal efforts in telehealth and advocate for telehealth in occupational therapy.
Other ways occupational therapists can advocate for the value of their careers is by using problem-solving skills, utilizing telehealth methods, and acknowledging that even though OT faces some challenges, these circumstances can generate new prospects and opportunities for occupational therapists going forward.
If you're ready to hit the ground running with your next job as a traveling occupational therapist, you can find Fusion's current OT travel jobs here.