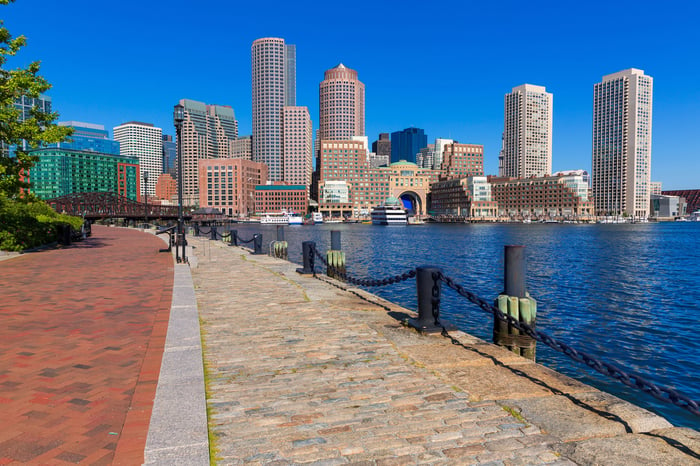 Boston is a mecca for looming brownstones, college smarties, and beautiful fall foliage. Not only does this city boast some of the best landmarks in history, it has become home to innovative hotels, modern museums and chic venues. If you're asking, "What to do in Boston?"... There's a lot to experience here on these cobblestone streets. We've gathered some wicked awesome things to enjoy in Beantown.
The Best of Boston
FOOD & DRINK
Legal Sea Foods
There are several locations around Boston, so take your pick and chow down. I'm told to start with the clam chowder, and then move on through the menu. This clam chowder is iconic and has been served at every presidential inauguration for decades.
The Elephant Walk
A fusion of French and Cambodian cuisine; this is innovative Boston dining at its best. Many reviews and social posts boast this place as the "best place I've ever eaten." Why not go see what all the fuss is about?
Hood Ice Cream
It's hard to miss this place… I think the large milk bottle statue probably gives it away. Grab some local ice cream and people watch in this plaza near the Boston Children's Museum.
Mr. Bartley's Burger Cottage
A cleverly-named (and delicious) burger joint in Harvard Square since the 60s. Three generations of the Bartleys have been serving up great food; it's considered a Harvard Landmark.
Union Oyster House
The oldest restaurant in the country, located on the Freedom Trail. A lot of nostalgia, a lot of history, and a lot of chowder to be eaten. This place represents the best of Boston.
The Eastern Standard Hotel and Gastropub
As far as Boston restaurants go, an Ayinger Hefeweizen and a little pub grub can go a long way. Hit up a Red Sox game afterward—this popular place is right by Fenway Park.
The Middle East
One of the top Boston bars, this place hits a high note. A great little bar in Cambridge and a legendary local music venue, featuring underground rock and indie bands. Stop by for a drink and stay for the music.
Bukowski Tavern
A great beer bar near the Back Bay with a hip vibe and a little sass. Check out their Beer Book or join their Mug Club. They also have another location in Cambridge.
TAKE A STROLL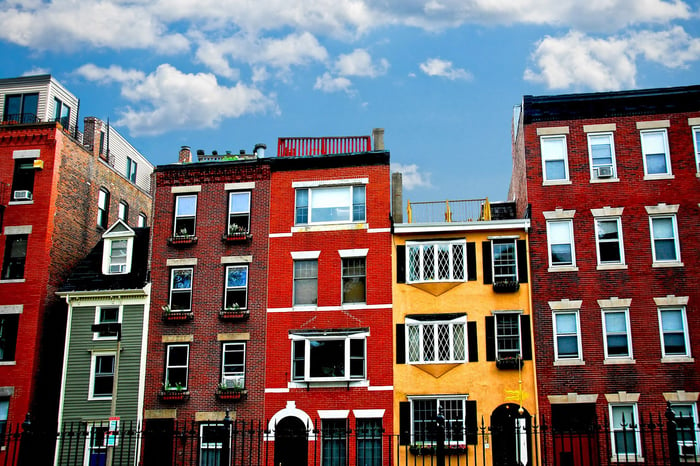 The North End
Boston's version of Little Italy. This area hosts some incredible one-of-a-kind Italian restaurants, such as Prezza, Mamma Maria, and Carmelina's. Plus, the atmosphere is very charming—perfect for grabbing some great pizza and going for a fall stroll.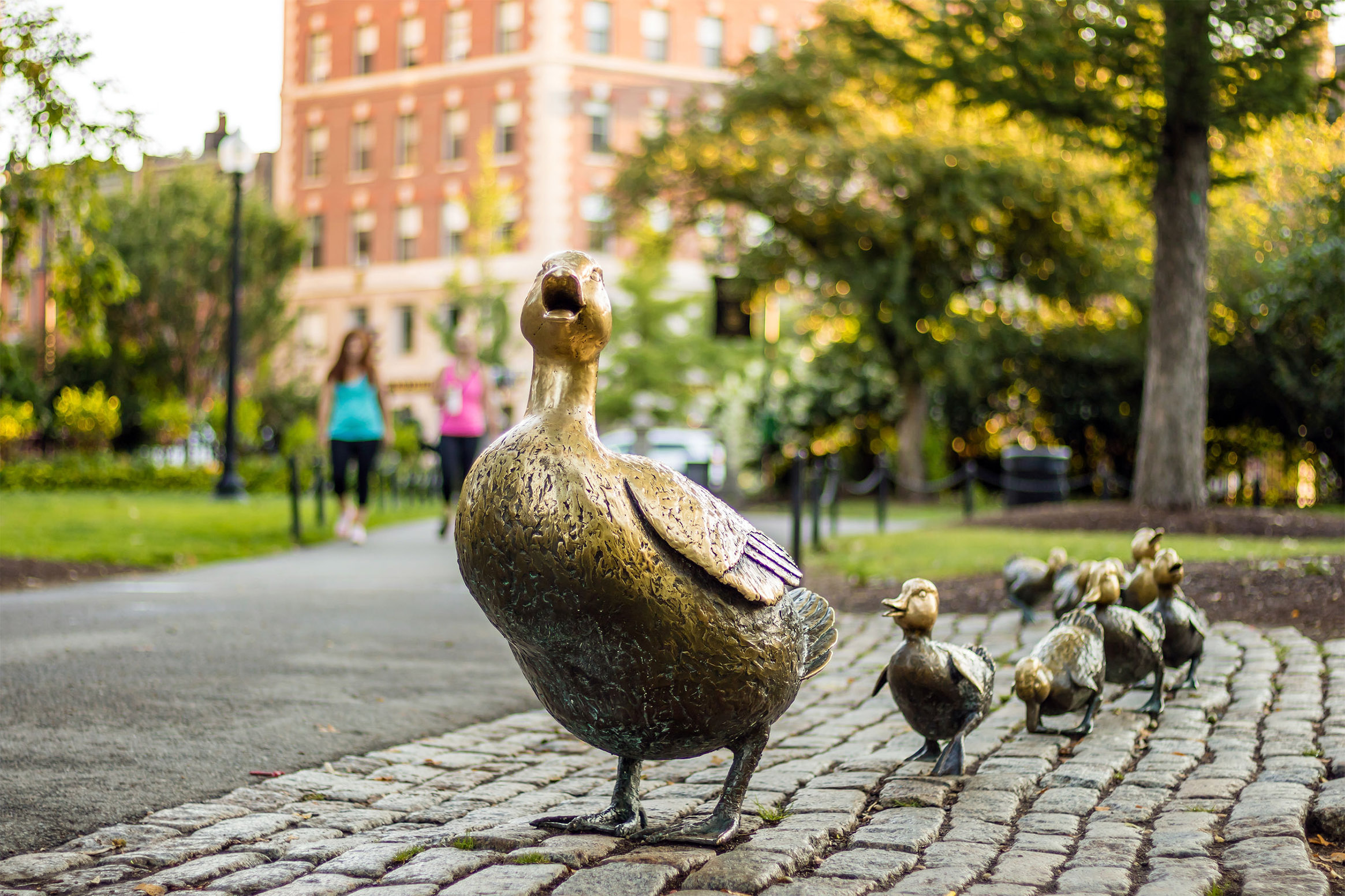 Bronze Duckling Statues
A fun location to visit, these statues by Nancy Schon were derived from a children's book, Make Way for Ducklings, where a pair of mallard ducks decide to raise their family on an island in the lagoon of Boston Public Garden. The bronze mallard and ducklings are actually located in the Boston Public Garden, just like the book.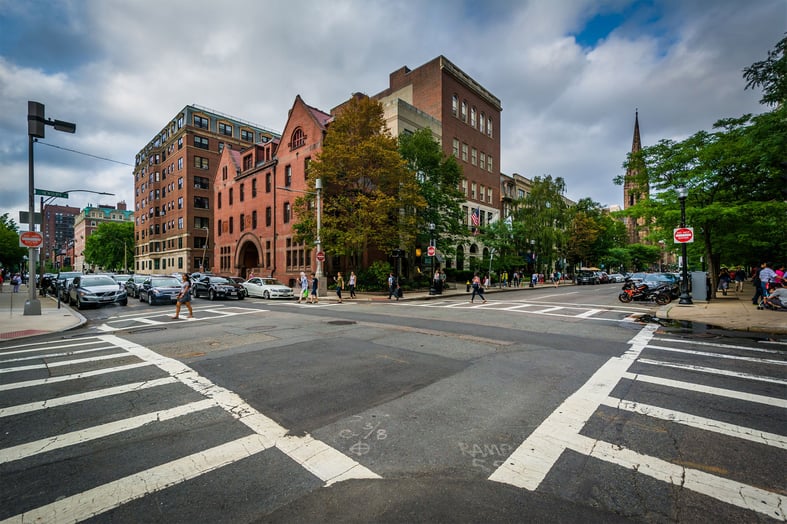 Newbury Street
This street boasts a long strip of retail, restaurants, and bars that runs down Newbury Street. Just start walking and pick a place!
MUSEUMS & HISTORICAL SITES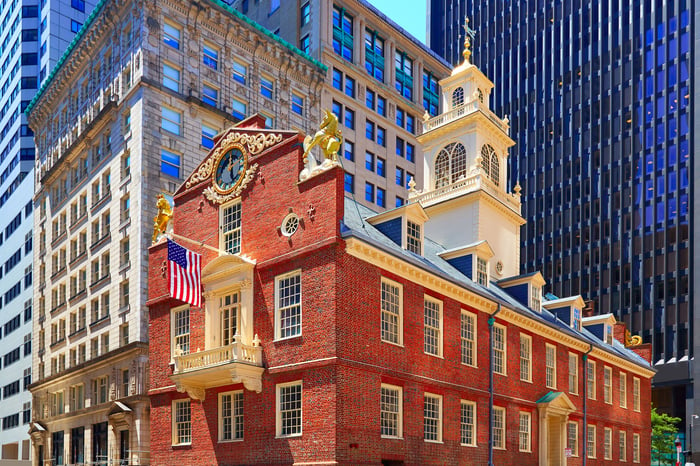 Old State House
Nestled between the skyscrapers sits the Old State House, the oldest surviving public building in Boston. Built in 1713, it was built as a central point for Boston's government offices, and as an exchange for economic, civic, and political ideas. A cool place to see!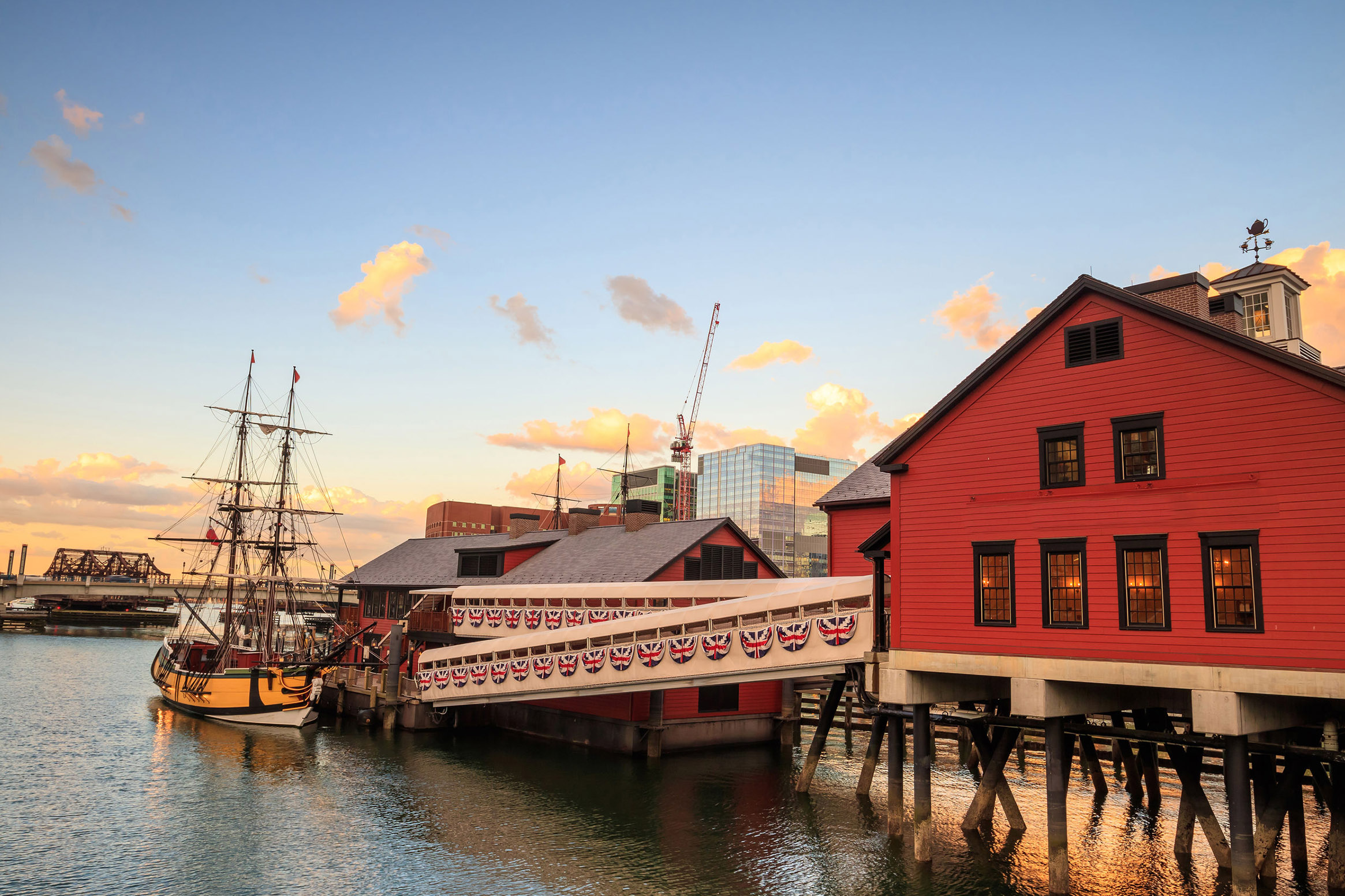 Boston Tea Party Ships & Museum
Get a fully guided tour on a floating museum (a ship!) with reenactments and exhibits that teach you about this historical event. It even has a tea room where you can enjoy lunch and take a break.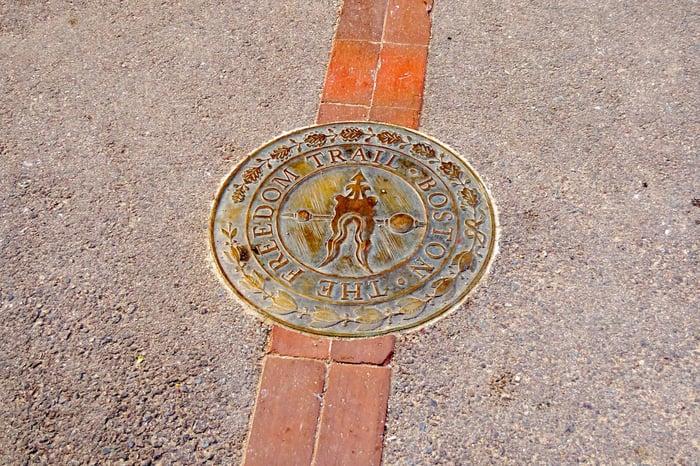 Freedom Trail
This 2.5 mile path stops at 16 historical sites and museums in Boston, so grab a Freedom Trail Map and learn all about this city's revolutionary history. There are a ton of tour types and ways to learn more on their website.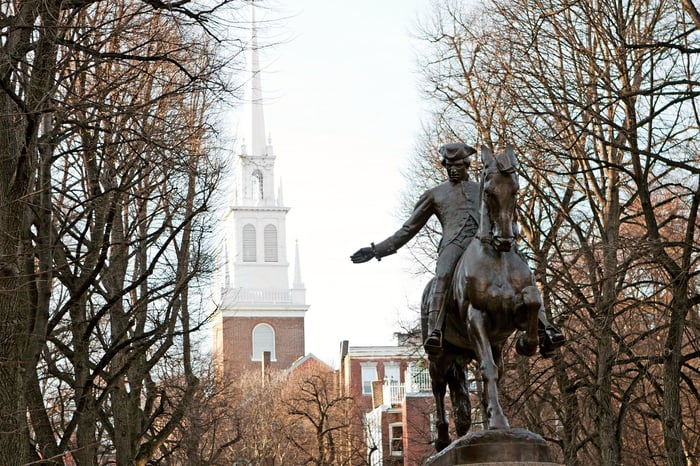 Paul Revere Statue
In front of the Old North Church stands the bronze statue of Paul Revere. It is one of the most photographed sculptures in Boston, with a long history—it took 16 years to create and 40 years to place it at its current location.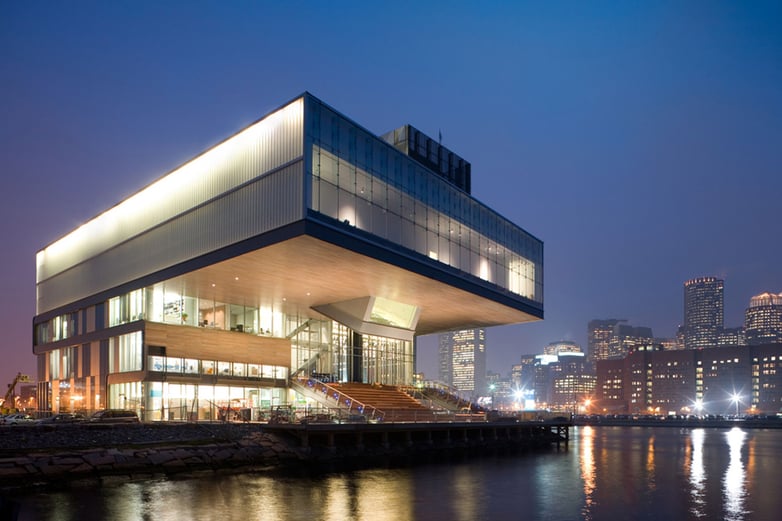 Institute of Contemporary Art
A beautiful museum located in the South Boston Seaport District, overlooking the waterfront and harbor. Permanent artwork includes notable women like Louise Bourgeois and Nan Goldin.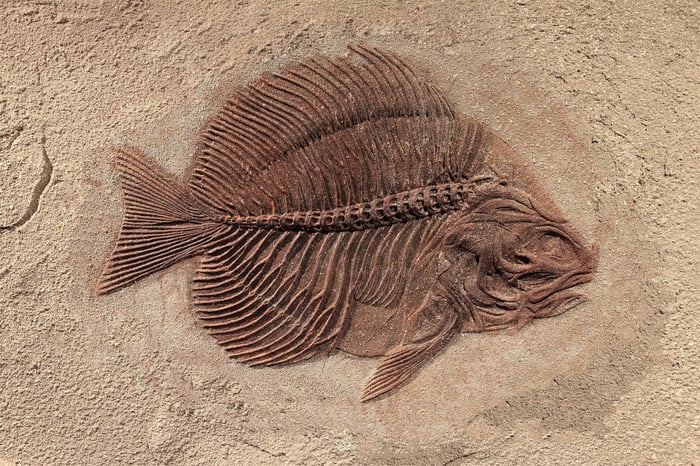 Peabody Museum of Archaeology and Ethnology
Connected to the Harvard Museum of Natural History, these two museums feature fossils, minerology, marine life, and other natural science specimens. One admission price gives you access to both museums.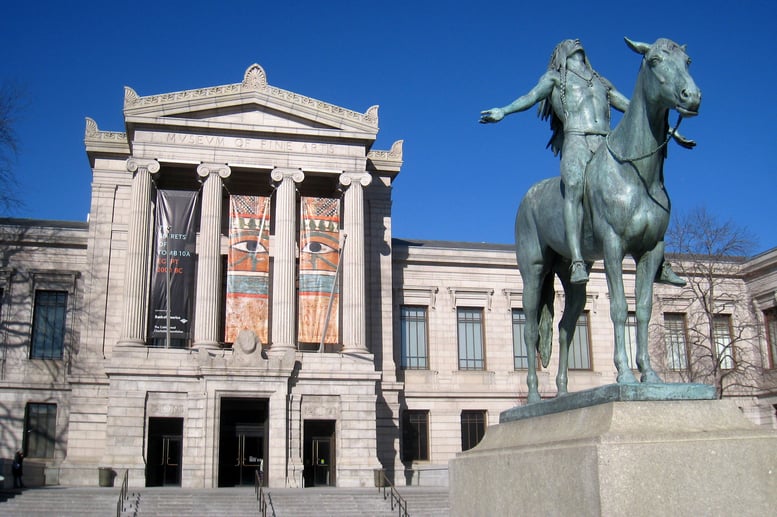 Museum of Fine Arts
The 4th largest museum in the country, it houses over 450,000 pieces of artwork—one of the most complete and diverse collections in the U.S. You could spend a lot of time here, wandering around. Plan on making this a multi-day activity or just select your most favorite artwork to see.
Paul Revere House
Built in 1680, this was the colonial home of patriot Paul Revere during the American Revolution. It is the oldest house in Boston and is considered a National Historic Landmark, now open as a nonprofit museum.
Boston is the perfect blend of classic and modern. Two things that just come together and seem to just work in this Cape Cod city. What other places in Boston would you add to the list?
Looking for an assignment in this cool city? We can help you out! Contact a recruiter or apply here.