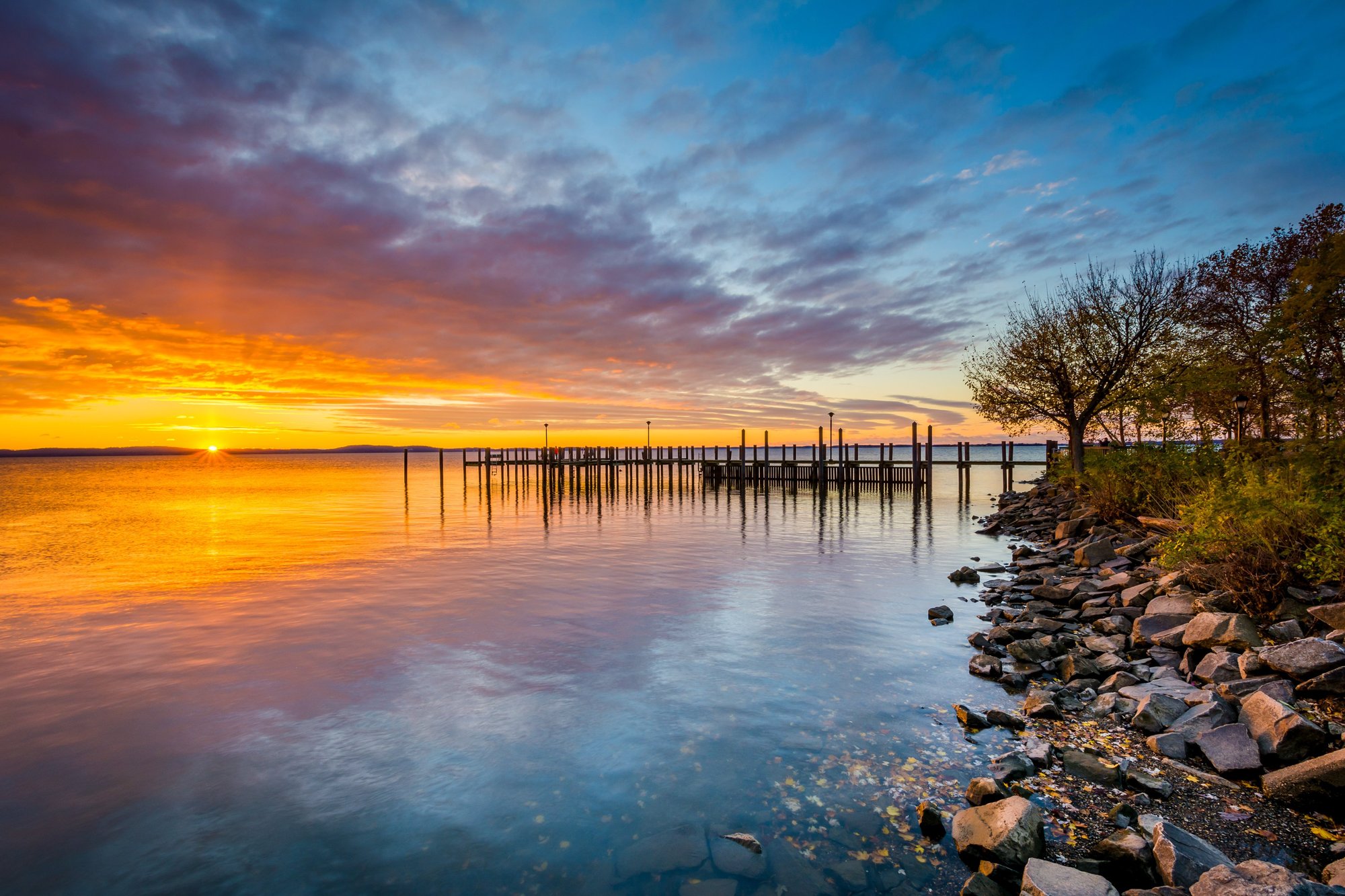 Maryland is known for its waterways and coastlines along the Atlantic and the Chesapeake Bay. This east coast "Old Line State", "Free State", and "Chesapeake Bay State" may have many nicknames… and for good reason! Maryland combines culture and geography from the Mid-Atlantic, South Atlantic, and Northeastern regions, giving it yet another nickname as "America in Miniature." Maryland takes up nearly half of the Capital Beltway. Within it, there are multiple historic points of interest, antique shops and DC suburbs to explore. If you're traveling to Maryland soon, we've got a few places for you check out.
The Best of Maryland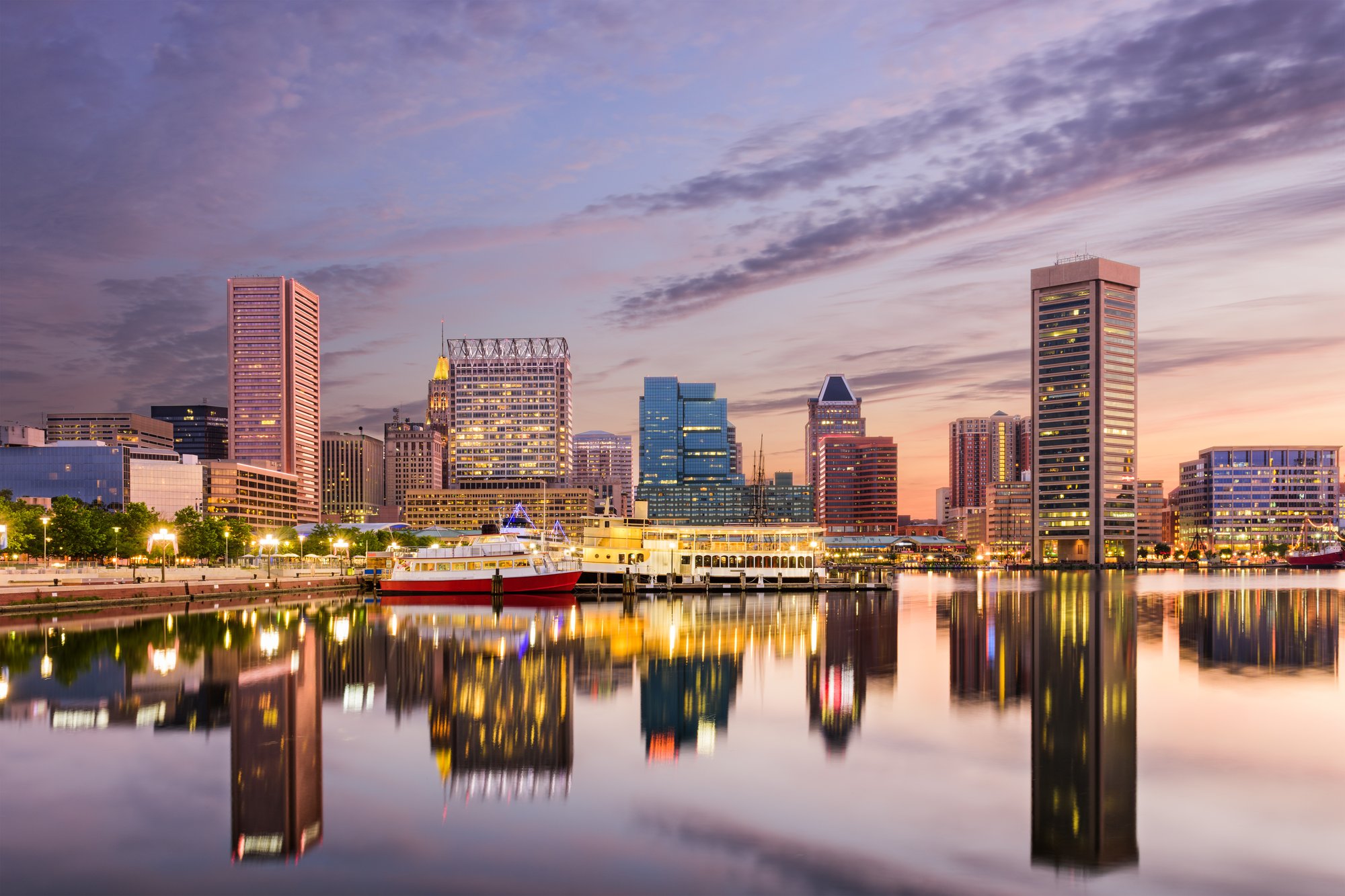 Baltimore
There are so many places to see and things to eat in this Mid-Atlantic state, but let's start with Baltimore. It's the largest city and is rooted in history as a major seaport.
Baltimore Inner Harbor Sightseeing Tour
Spirit Cruises offers a climate-controlled interior deck, indoor and outdoor observation decks, a bar, and a dance floor to accommodate any of your cruise styles. Take a cruise through Baltimore's Inner Harbor while you brunch, lunch, enjoy dinner, or hang out at a late-night party. Or go with the standard and popular sightseeing tour and learn about Baltimore's landmarks. You've got a lot of options on this one, but regardless of how you choose to see the Inner Harbor, you'll get amazing coastline views.
National Aquarium
Overlooking the Inner Harbor, Baltimore's National Aquarium, with tons of great marine life exhibits like their Shark Alley, Jellies Invasion, and Atlantic Coral Reef. There's also an interactive exhibit with touchpools. Run you hand along the top of a stingray or touch a moon jelly for a real marine life hands-on experience. They even have an app you can download with visitor tips, maps, fun facts and other things to optimize your aquarium visit. Download for iOS and Android here.
Miss Shirley's Cafe
In both Baltimore and Annapolis, you can head to Miss Shirley's Café to you can get one of the best brunch experiences in Maryland. Mixing American fare with Chesapeake and Southern influences, this mini-chain tops its comfort food with Old Bay seasoning. Though, frequent brunch goers enjoy the coconut cream French toast. Miss Shirley's has even been featured on Diners, Drive-ins and Dives, and has been reviewed by the Zagat as "down-home cooking at its best."
Sagamore Spirit Distillery Tasting and Tour
Take a trip to this waterfront distillery in Port Covington with an hour-long tour. You'll learn about rye whiskey in Maryland, see the 40-foot copper still, learn about the process of making whiskey, and learn why spring water is so important to the process. At the end, taste three award-winning whiskies and try some whiskey chocolates. Book a tour and get a Maryland whiskey experience!
Goetze's Candy Company
Founded in 1895 as the Baltimore Chewing Gum Company, this company founded its signature candies: Caramel Creams and Cow Tales. You can find their chewy caramel candies in grocery stores across Maryland, as well as their store and e-store. Plan a visit to their location in Hunt Valley.
Fells Point Ghost Walk
Take a walk through the Fells Point neighborhood in Baltimore and listen to ghost stories. Fells Point holds a lot of historic significance, once upon a time the home of immigrants, sailors and others looking to make a maritime living. This one-hour guided tour let's you stop by some of the historic and haunted places in the neighborhood, looping through the area and stopping at about 10 different sites.
Fort McHenry National Monument
Fort McHenry was originally created to guard the Baltimore harbor entrance and it gained national recognition when it survived a 24-hour attack from the British in 1814. Fort McHenry saved Baltimore from being occupied, inspiring Francis Scott Key to write The Star-Spangled Banner. Tour the buildings and learn about some of the United States' most iconic history.
The Walters Art Museum
The Walters Art Museum spans artwork from the third millennium B.C. through the early 20th century. Located in the Mount Vernon Cultural District, you can take a day to explore this cultural landmark and its comprehensive history of artwork. Plus, FREE admission?! Sounds like a win-win.
Annapolis
The "Sailing Capital of the World" is really a stand-out city along the Chesapeake Bay, noted for its rich colonial history and architecture.
Annapolis Seafood Crawl
What do you wanna do for 2 hours in Annapolis? Take a seafood tour, obviously! Sample Chesapeake Bay's specialty seafood along a 6-person eCruiser and stop at four local restaurants to get a taste of the season's best seafood. From oysters and clams to Maryland's famous blue crab, you'll get an insider's look on the best seafood restaurants in the area. This is a perfect activity for foodies!
Cantler's Riverside Inn
If you want your fill of blue crabs, Cantler's is the place to be. Every day, they haul in tons of crabs, steam 'em up, and drop them directly onto your table. If crabs aren't your thing, you can still get a great selection of clams, jumbo shrimp, and mussels. They sell crabs by the dozen, so prepare to get crackin' with a crew of your best seafood-lover friends for an all-you-can-eat crab frenzy.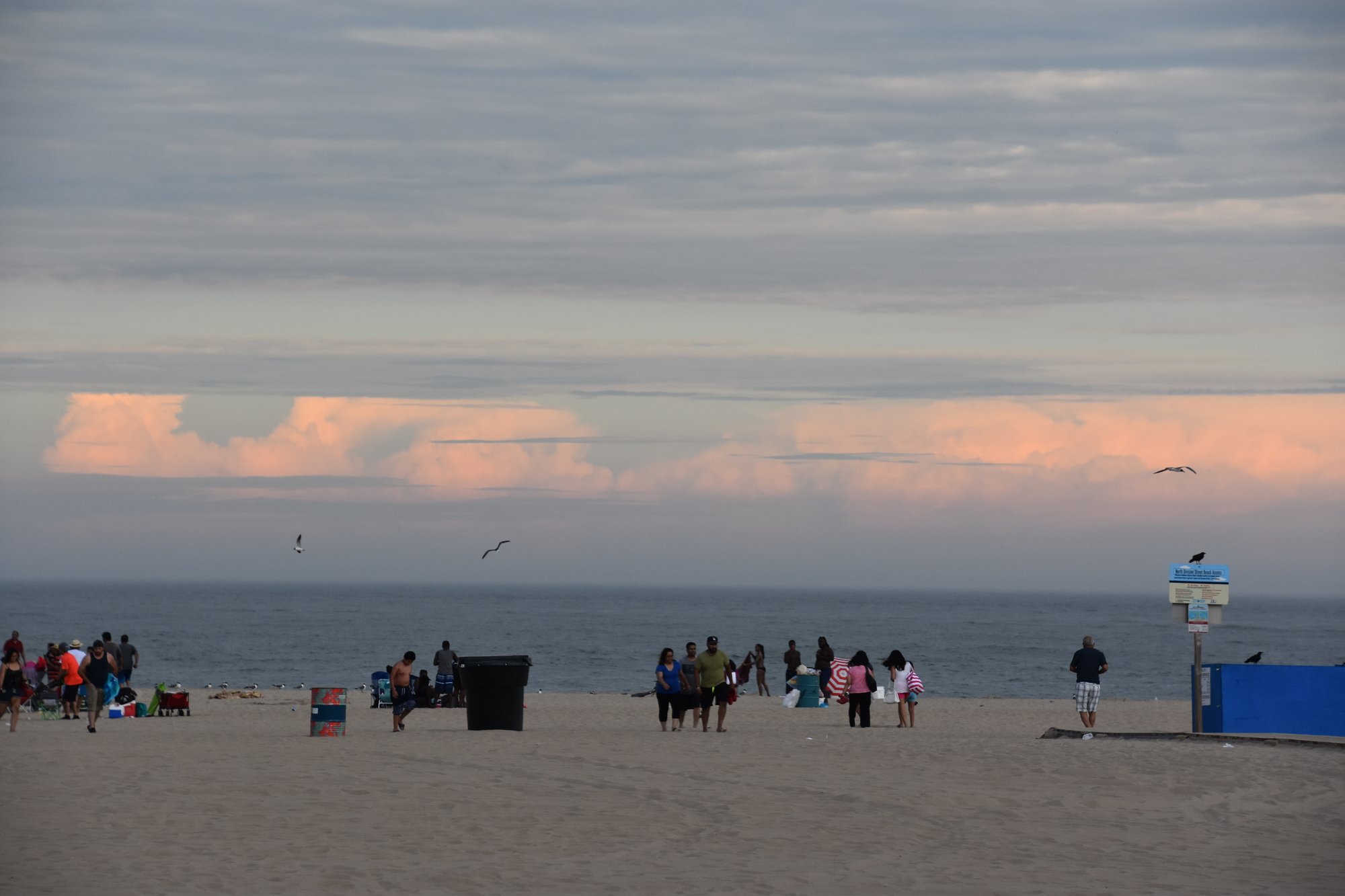 Ocean City
This resort town is of the most popular beach towns in the mid-Atlantic, with 3 miles of classic wood boardwalk and 10 miles of free public beach. Along the promenade, you can shop, visit the amusement park, and sample local foods like the famous Delmarva fried chicken, crab cakes, and saltwater taffy.
Harborside Bar & Grill
In Ocean City, far far away, there is a well-known Orange Crush cocktail that's a fizzed-up version of a Screwdriver. At Harborside Grill, this cocktail was invented with orange juice, vodka, triple sec, and lemon-lime soda. This rustic waterfront continues to serve an ubiquitous Orange Crush, as well as a great happy hour, food and great views.
Jolly Roger Amusement Park
This east coast amusement park has two locations in Ocean City: one at the pier and one on 30th Street. The 30th Street location features Splash Mountain, two 18-hole mini golf courses and go-kart racing. You can get a true beachside carnival experience at the pier location, with plenty of rides, a giant Ferris wheel, and iconic hot spots, like Ripley's Believe it or Not and Thrasher's French fries. Jolly Roger is known as "an Ocean City tradition since 1964."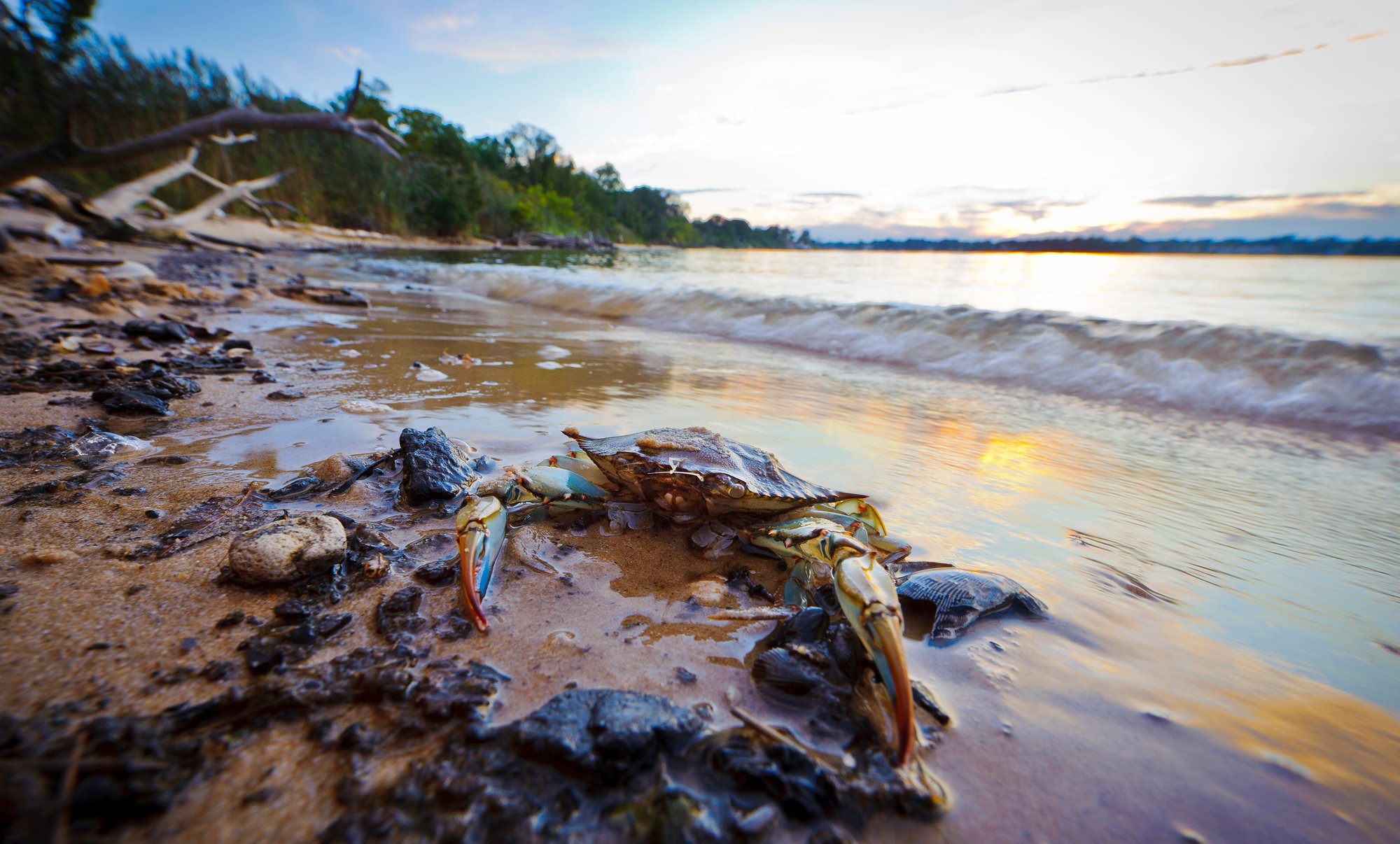 Other Maryland must-haves
There are other places to visit besides Baltimore, Annapolis and Ocean City. Maryland has some beautiful waterfalls, national parks, and wildlife to check out too.
National Bohemian
Best known by the locals as "Natty Boh", this Pilsner beer was first brewed in 1885 by the National Brewing Company in Baltimore. The company's mascot, a one-eyed, mustached Mr. Boh, is well-known icon in Baltimore, with memorabilia, hats, shirts and other swag sporting the mascot. Today, National Bohemian has changed ownership to Pabst Brewing Company and is brewed by MillerCoors in Eden, North Carolina. Even so, nearly 90 percent of all "Natty Boh" sales are in Baltimore, making this a local beer classic and living up to the slogan, "Oh boy. What a beer!" Most Maryland bars serve this long-standing beer, so grab one when you're in the area.
Blackwater National Wildlife Refuge
This waterfowl sanctuary is 12 miles south of Cambridge on the Eastern Shore. It was created for birds migrating on what us called the Atlantic Flyway, a major flyway route for several North American bird species. Blackwater National Wildlife Refuge spans 26,000 acres of forests, marsh land, and ponds. If you're big into bird watching, this is your place. The most popular times to visit are spring and fall, when there are birds migrating through the area, however, summertime can mean sightings for other wildlife. Plus, there are visitor activities year-round to participate in. Hiking trails, water trails, and an auto tour called Wildlife Drive can give you the best view of all the wildlife living in the refuge. The visitor center or this page can provide more information on the wetlands too.
Great Falls
Great Falls houses a string of water rapids and waterfalls on the Potomac River. It borders Maryland and Virginia and is a popular spot for hiking, kayaking, whitewater rafting, and rock climbing. There are also great overlook points on both the Maryland and Virginia side of the rapids. The Billy Goat Trail, a nearly 5-mile hiking trail, follows along the C&O Canal and the Potomac River with an overlook at Bear Island. The Great Falls Tavern visitor center has more information for you to check out here.
Catoctin Mountain Park
The Catoctin Mountain range is located in north-central Maryland and is part of the Blue Ridge Mountains in the Appalachian Mountains range. Historically, the Catoctin Recreational Demonstration Area was created in 1935 to provide a recreation area for locals and provide jobs for coal miners, mountain farmers, and foresters during the Great Depression. One of the camps here became the official home of the Presidential retreat, Camp David. And while this retreat isn't open to the public, there are a lot of things for visitors to do in the eastern hardwood forest of the mountains, such as hiking, camping and fishing. Check out the Catoctin mountain vista for some great Smoky Mountain views.
Blue crab, Old Bay seasoning and breathtaking waterfronts may be at the top of Maryland's experiences, but you'll have to see for yourself. There's a lot to consider in this east coast state while you're a traveling medical professional. Consider somewhere in Maryland for your next travel assignment.