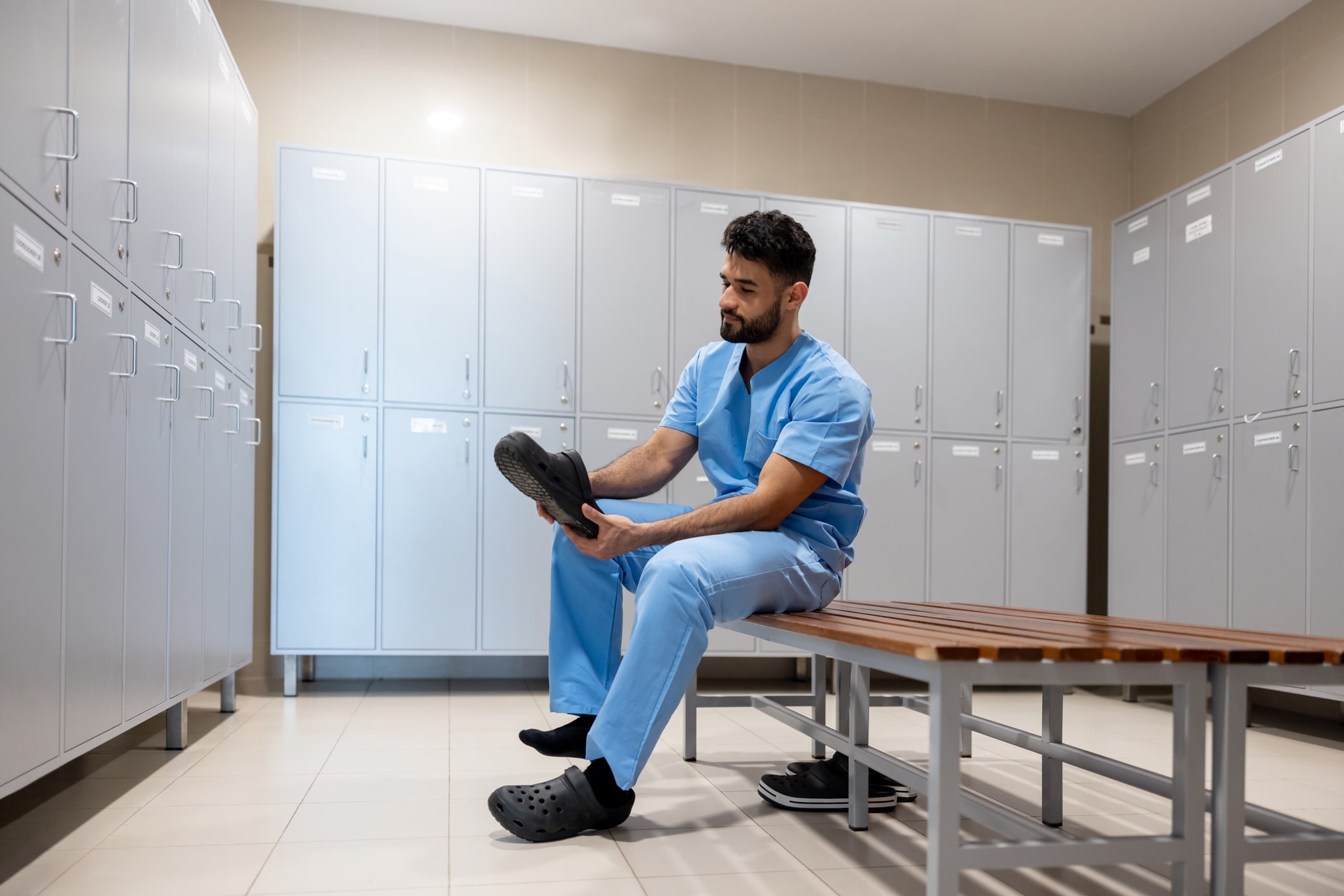 Those long shifts can do a number on your feet... and those feet are pretty darn important! They help you maintain good posture, and they're the hub for where and how your body distributes its weight. Your posture can really affect your health too. Poor posture can increase arthritis, lead to poor circulation, and mis-align your back muscles and spine, leading to even bigger problems in the future.
So if you're standing a lot, you'll want to find the best ways to maintain good posture. Having the right shoes for the job can help. Without further ado, here's the best shoes for standing all day.
The Best Shoes For Nurses (And Other Medical Professionals Too)
Dansko Professional Clog
This comfy clog shoe has "Comfot DNA" technology, meaning they're designed to give you all-day stability. The upper shoe is contoured from leather nubuck, and the toe box is reinforced for protection. Most importantly, these badboys have great arch support with a padded instep, collar and leather sock liner for added standing comfort. And if you're always on the move, the 2-inch heel will help you reduce shock, making your stride more comfortable too.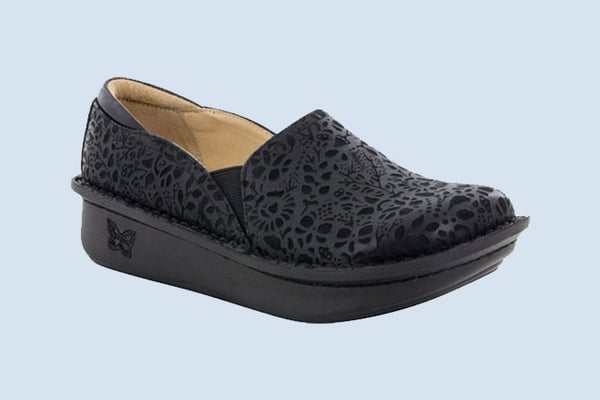 Alegria Debra Clog
This is an easy slip on, slip off shoe, with double elastic gores. The sole is slip-resistant, and the upper shoe is stain-resistant leather. I counted 15 different prints and styles, ranging from dark opalescent leather, to white with a floral pattern, to simple black leather. You can display your style and still have convenience and comfort. Honestly, they've thought of everything with this one.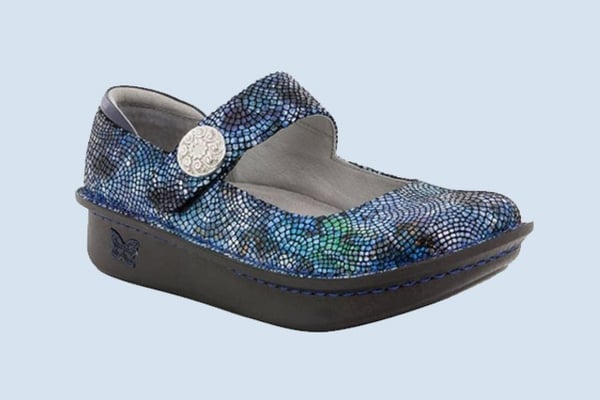 Alegria Paloma Mary Jane
Similar benefits to the Alegria Debra (above), but OH. MY. GOSH. Just look at that cute Mary Jane buckle. While some people are just in it for the comfort of the shoe, others may want a little bit of style added to their work attire. Each buckle is different too, depending on which pattern you choose. And speaking of patterns, there are 25 different options on their website. These are one of the best shoes for nurses with style.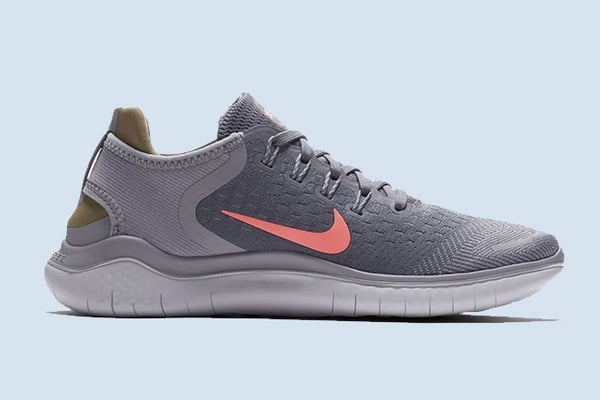 Nike Free RN 2018
When most people think of the best shoes for medical professionals, clogs with a thick sole are the usually the first thing to pop up. However, you can wear a nice running shoe with great support while you're working those long shifts. These Nike's will take you from work to the gym, and back to work again. They're versatile and perfectly designed for people on the move.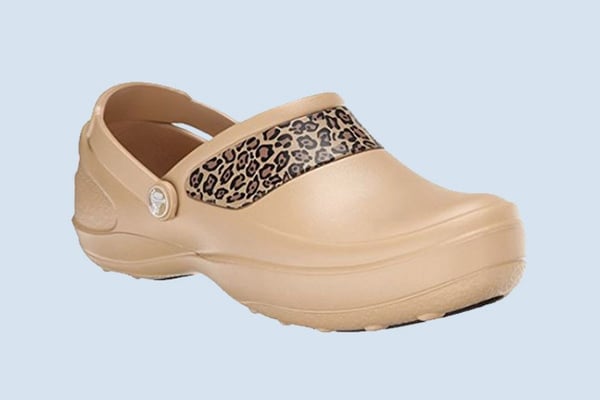 Crocs Women's Mercy Work Clog
Sometimes you just need a simple shoe to put on every day and not worry about patterns or options or matching that great shade of blue to your scrubs. These Crocs get the job done. They're pretty straighforward about their color choices and design. They have Crocs Lock™ tread for slip-resistance, a closed heel, and a heel-hugging strap in the back, keeping them comfy and snug on your feet for perfectly designed long wear.
Nurse Mates Men's Align™ Falcon
Well now, these are the ultimate men's snazzy work shoe. They look exactly like a designer sneaker, but they have all the benefits of an orthotics shoe. The name says it all: these athletic-inspired leather lace-ups realign your foot for optimum posture and balance. Leather piping detail really adds to the cool guy look. I prefer the awesome blue color pictured above.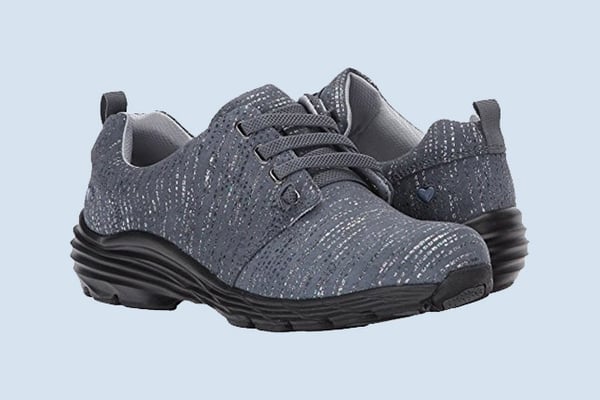 Nurse Mates Velocity
This one is a little bit running shoe, a little bit work clog. It's the perfect blend that will give you the ultimate support, comfort and design all rolled into one. And like the Align style, this Nurse Mates shoe is also orthotic to help your posture and foot placement. They recommend breaking them in before wearing full-time.
Whether you're hopping from patient to patient or standing with a clipboard a lot, what you put on your feet matters. Make sure you're maintaining good posture and alignment with a shoe that works for your work lifestyle and foot shape. Now, get out there and put your best foot forward!
And while you're out there taking it all in stride, consider checking out these 10 Essential Apps For Nurses. These apps are a great resource if you're looking to simplify your nurse life.