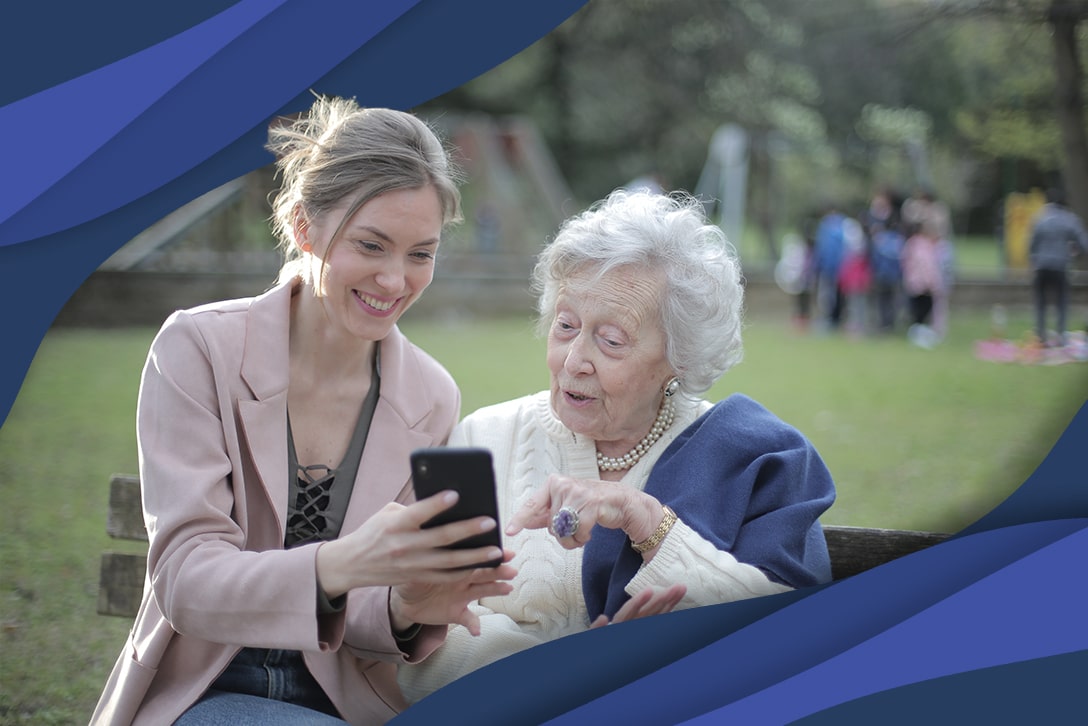 "Home health registered nurses (RNs) are independent, hard-working, creative multi-taskers," said Fusion Medical Staffing's Home Health Division Manager, Lauren Vasquez.
Would you believe us if we told you there are nearly 70 million baby boomers in the U.S. today? What would you say if you learned that home health nurse and personal care aide jobs are predicted to grow much faster than the average career for all occupations at 34 percent from 2018 to 2028? What if we told you more than 90 percent of older adults prefer to age at home rather than moving to senior housing?
If your eyes widened and jaw dropped a smidge, too—we get you. It's a lot of information to take in. As the American population ages, more and more people choose to stay in their homes instead of moving to a nursing home or other long-term care facility. With this growth in aging at home, it makes sense that the demand for home health nurses has skyrocketed over the past few years.
The Medical Staffing Industry is Seeing a Rising Demand for Home Health RNs
The differences between aging at home and long-term care (LTC)
Although home health nursing and LTC have their similarities, there are differences between the two types of care. While long-term care facilities supply residential care for individuals who are no longer able to care for themselves, home health nursing allows those individuals to remain in the comfort of their own environment and receive care from registered nurses (RNs) as often as needed.
Aging at home or aging in place are terms for individuals who remain living in their community with some level of independence. Home health nurses come in to provide one-on-one care in the home of patients and help them maintain their normal living. Remaining at home gives patients the opportunity to engage in daily routines, as health permits, in the least restrictive environment possible.
Home health nursing is becoming popular as Americans get older. Not only does aging in place increase seniors' quality of life, it also helps to enhance their physical health, and insulates them from common bacterial and viral infections that tend to circulate through public facilities.
Rather than full-time, around the clock care, home health nurses travel to five or six patient homes each day to provide a wide variety of services. For example, getting to and from doctor's appointments can be tough for this age group, as well as medication management—home health nurses are here to help in unique and personalized ways that work best for the individual patient.
Dr. Maura Brennan, a 70-year-old geriatrician and palliative-care physician, told BusinessWest that people living longer is a win overall, but a success that has already begun to present distinctive challenges to the healthcare and medical industries.
"We're going to see increasing numbers of older people," Dr. Brennan said. "Not all those folks are going to be frail and complicated, but there will be an increasing number of people will multiple medical problems. And it will impact every area of healthcare, with probably the biggest impact being in home care and nursing home care because, personally, I don't believe this generation, which I am a part of, will readily tolerate limited access to the best care that's going to allow them to stay in their homes and communities as long as possible."
The work day of a home health RN
Being a home health RN requires stellar time-management and creative thinking skills. Unlike staff nurses, home health RNs work solo, outside of a hospital or other medical facility. Lauren said they must be able to "think on their feet and make tough decisions on their own."
"Many home health patients are being sent home from acute surgeries, episodes, or otherwise," Lauren said. "Home health RNs see patients needing wound care and dressing changes, injection administration, IV monitoring, tube feeding, catheter insertion/monitoring, trach care, and medication administration."
To become a home health nurse, you first must have an Associate of Nursing (ASN) or Bachelor of Nursing (BSN), plus engage in six months to a year of med surg experience. Since many patients will require hands-on acute care, gain some experience with patients who have had traumatic injuries, hip and knee replacement surgeries, amputation, sepsis, diabetes, and more to widen your knowledge and skills in the field.
"It's important the nurse has the confidence, knowledge, and experience on how to treat these patients all on their own," Lauren said. "They carry a nurse's bag with them home to home, and while they have a wide breadth of tools, they are still limited to using only what's in their bag. Hence, they must be creative."
Oftentimes, home health nurses strategically plan their days to optimize their time with each patient, considering type of visit, treatment time, and location of patient homes. This flexible schedule gives these specially-trained nurses independence and flexibility that isn't typically available in hospital or LTC settings.
A high demand for home health RNs
While home health nurses may primarily treat elderly patients, they also offer care to those with a disability, a terminally ill patient, or someone recovering from an injury, accident, or living with a chronic disease.
Home health nurses have been in high demand for years, with the coronavirus only exacerbating the need for more talented medical professionals in patient homes.
"I believe that the onset of the global COVID-19 pandemic opened many minds to alternative options for healthcare," Lauren said. "Rather than automatically thinking, 'I don't feel well, I'll go to the hospital,' people began opting for treatment in their homes."
When the pandemic hit the states, elective procedures were paused, and Americans were encouraged to stay in their homes as much as possible. Dr. Brennan explained that since most care moved towards the home as a result of "general anxiety about facility care," more people want to continue to receive medical care in their home, which is a trend professionals expect to climb in the future.
"If COVID has done anything for us, it has previewed what is to come," said Mary Flahive-Dickson, chief operating officer at East Longmeadow-based Golden Years Home Care. "The pandemic has shown us that this surge in home care is a glimpse of the future."
Another trend outside of the infamous coronavirus is the fact that many individuals are without living family or without family living nearby, so they need someone from outside their current support system to come provide care—and the real challenge is whether the industry will have a steady supply of medical workers.
Eric Aasheim, a certified senior advisor and owner of Oasis Senior Living of Western Massachusetts, said the "entire long-term care sector will be tested by the aging generation."
"What I see, and what I worry about, is that the long-term care system—and that includes in-home care, nursing homes, and assisted living," Eric went on. "Is just not ready for the sheer volume of patients and residents that they're going to have."
Home health nursing was an underrated profession that's becoming increasingly popular as seniors get older. By 2028, there's expected to be an additional third of a million available home nursing jobs—if you're interested in making a positive impact in the lives of countless patients, get involved and start your home health journey.
Fusion Medical Staffing offers home health nursing support
With an entire team committed to home health, Fusion Medical Staffing gets it—we know OASIS documentation can be a struggle, we know the patient driven groupings model (PDGM), and we sympathize with the feeling of never-ending paperwork.
"Fusion seems to be one of the only agencies, if not the only agency, who has taken the time to truly learn about the home health setting," Lauren shared. "When you're a home health RN looking for an assignment, we can give you the honest truth about caseload expectations, management, and environment."
Find home health opportunities across the country and easily quick apply when you find the one that excites you most. You're the commander and chief of your travel medical career—where you work, what you do, and how much you get paid are up to you with no secrets.
"We understand the challenges that go along with being a home health nurse," said Lauren. "We have your back through and through and will be sure you are set up for success in your next home health assignment."
Home health nurses know all about how to put their patients first. They have that special something that's needed to be provide care in a patent's home while abiding by health and safety policies and procedures. With nearly 70 million seniors born between 1946 and 1964, the home health sector has become wildly popular with a strong demand for more talented home RNs.
Life as a home health RN can help you become the traveling medical professional you've always wanted to be—all you have to do is apply.