Travel By Breweries
A wise Fusion traveler once told us, "The best way to live like a local on assignment is to talk to the local bartenders. They know the best places."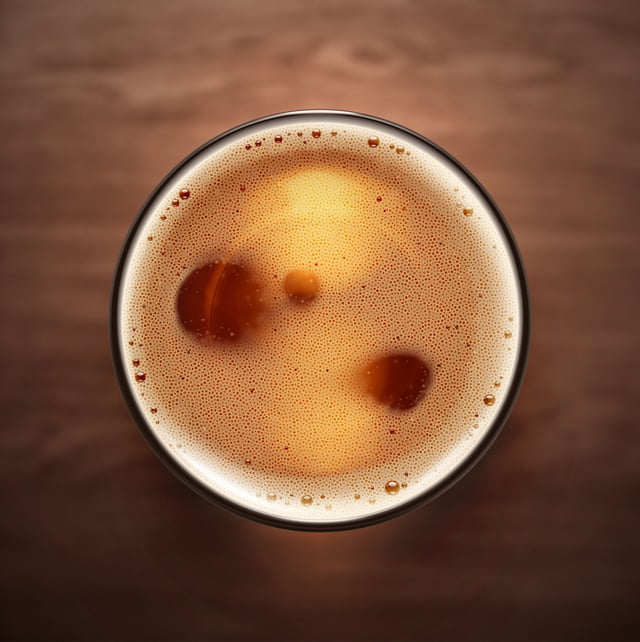 We think this advice also applies for knowing the best local beers. If you want to live like a local, drink like a local, right? With craft breweries being such a big trend, you can find them all over the country. They are great spot to visit on your day off to tour, whether you are solo or with a group of your favorite beer buddies.
A brief history of craft brewing...
Beer has been around for a long, long time. Think like, 5,000 years ago. It's one of the oldest drinks we have produced and has been recorded in history in Egypt and Mesopotamia. Also, we used to give receipts out on stones, apparently.
Take a look at this beer receipt from the city of Umma in ancient Iraq, which dates back to c. 2050 BC: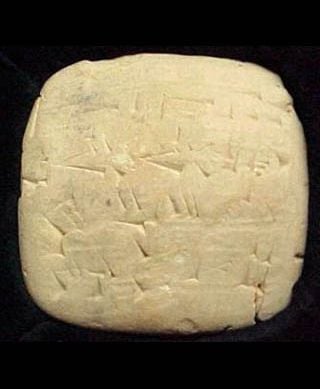 I mean, of course now we have a modern day printed paper receipt or an e-receipt when we hit the breweries, but the point is, the age of beer has preceded our monetary methods.
The earliest barley beer on record was discovered in the Zagros Mountains of Iran. Pieces of a jug coated in beerstone (a brewing by-product) were found. It is thought that, initially, beer was brewed and sold on a domestic scale, but during the Industrial Revolution (1760-1830s) beer went viral! ...Ok, no not yet. The internet wasn't created, but machines were! So, brewing moved to manufacturer scale, naturally.
I mean, we have a machine to make us beer... why not use it, right?
Over the years, new tools and techniques were developed to give the brewer more control over the process, and to increase the success of manufacturing. (Think: thermometers and hydrometers.) And now today, brewing is global. If there's one thing the world can agree on, it's beer.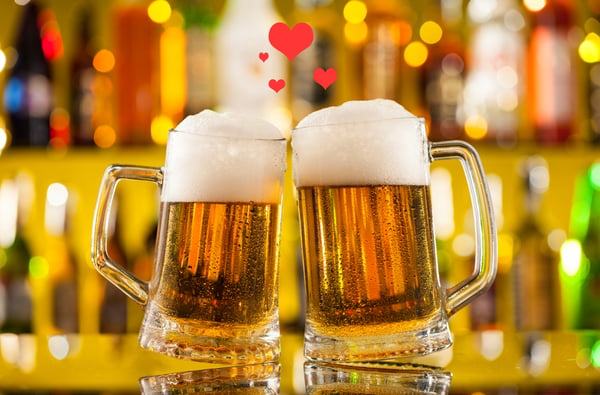 (All you need is love... and beer!)
Where do you brew?
According to Brewers Association chief economist, Bart Watson, as of 2018 there are over 7,000 breweries in operation in the U.S. In California alone, there are 944 beer companies and more than 1,200 active federal brewery permits. There are breweries aplenty around this nation, and more opening up each year as entrepreneurs hop on the brew wagon.
But, where are today's delicious brews located? Don't worry, finding your best beer isn't like an Indiana Jones movie, and you don't need to knock on a secret door in an alley to find the best local craft beers. In fact, we've done all the hard work for you! We researched the best ways to get the inside scoop on your local lager. Now all you need to do is download an app, or scan through our personal recommended list. Then, just kick back and take a swig of your fave pint.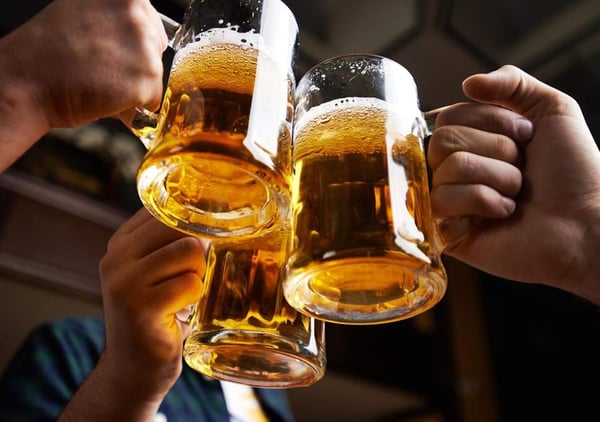 Check out this great brewery map that let's you search each zip code for the best craft beer in each of the 50 states! They have an app for iOS and Android too. Here are some of the perks of BreweryMap: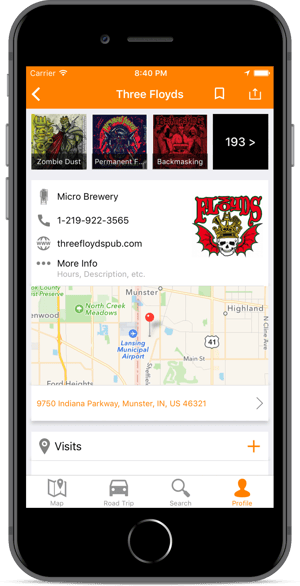 Search by location, brewery name, beer, or scan a beer's UPC code
Log your brewery visits with a personalized rating and notes
Save breweries you'd like to visit to a personal wish list
Create a road trip, choose from alternate routes, and bookmark your favorites
Export your wish list and visit data via email
Filter by only the location types that you're interested in
The Daily Meal also came out with a list of the 50 best craft breweries in the U.S. a few years back. Looking for more than just craft beer? Here is a complete list of breweries in each state. Maybe you need an excuse to test out all the awesome breweries everywhere, but in any case, it gives you a pretty great excuse to add a cool bucket list to add to your plans.
Our awesome team at Fusion headquarters created a list of their favorite breweries across the U.S. too! If you like personal recommendations (and you trust us) and you think we know about craft beer (I mean, we do) check out our list below. Since we're based in Omaha, we definitely made sure to shout out some of our local breweries too:
Iron Goat Brewing | Spokane, WA | website
Cloudburst Brewing | Seattle, WA | website
Dog Days Brewing | Bremerton, WA | website
Sierra Nevada Brewing Co. | Chico, CA | website
Ballast Point Brewing Co. | San Diego, CA | website
Great Divide Brewing Co. | Denver, CO | website
Kilstone Brewing | Fargo, ND | website
Drekker Brewing Co. | Fargo, ND | website
(try the Coconut Killer!)
Surly Brewing | Minneapolis, MN | website
Infusion Brewing Co. | Omaha, NE | website
Kros Strain Brewing | La Vista, NE | website
Zipline Brewing Co. | Lincoln, NE | website
Boiler Brewing Co. | Lincoln, NE | website
(try the Fluffernutter peanut butter stout!)
Stockyards Brewing Co. | Kansas City, MO | website
Lagunitas Brewing Co. | Chicago, IL | website
Yazoo Brewing Co. | Nashville, TN | website
Sam Adams Brewery | Boston, MA | website
As you can see, Fusion is all about connecting over a beer or two. Our affiliation with PT Pub Night allows our PT students to connect with other professionals in the industry and network over a few drinks.

...Wait, what's PT Pub Night?
It's a community and event gathering where PT students and professionals can get together and talk about their passion, ideas, and experiences in the field to help each other grow and bond in the PT profession. Beer isn't mandatory, but talking and problem-solving is. We find that our Fusion travelers and students get a lot of value out of these continual events. Wanna check it out? Visit the PT Pub Night website and learn more.
So, what is the best brewery you've visited while on assignment? Any true brew connoisseurs out there?
If you're ready to travel the country one brewery at a time, download our Healthcare Traveler Guide for great inside tips on how you can become a traveler.
If you're already a traveler, check out our current jobs by clicking the banner below.
Cheers!!