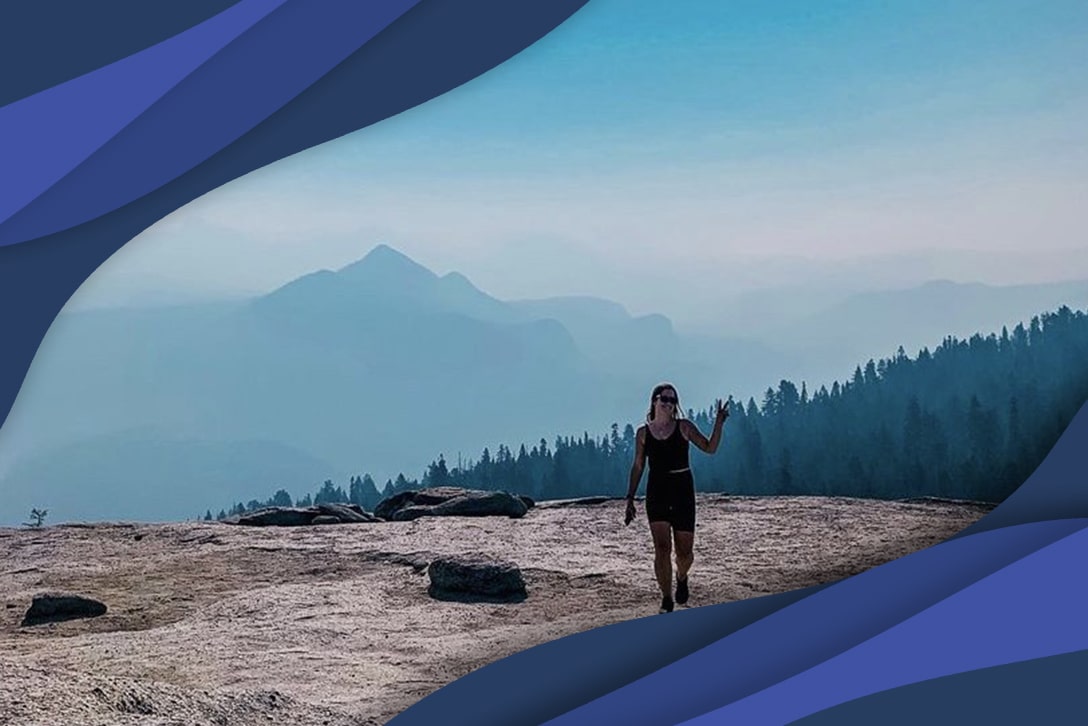 To be an OT or to not be an OT—that is the question. But when a career in occupational therapy (OT) means improving the lives of others and traveling the country with Fusion Medical Staffing, the answer is an obvious yasss.
A Detailed Look into an OT Career
The only problem is, where do you start? I mean, what even is occupational therapy? How do you become an occupational therapist? What are your career options for an OT profession? Wait a sec, what is this about travel therapy?
Don't be so quick to hit the panic button just yet. You know your Fusion fam has your back! Here to answer your burning questions and to help you MacGyver your way through OT is experienced Fusion Medical Staffing traveling OT, Rachel Annino! Cue the applause.
The deets of OT
In order to fully appreciate the awesomeness of occupational therapy, we must first dive into the deep end of all things OT to learn more about this life-changing profession. For starters, did you know that occupational therapy is the "only profession" that uses therapeutic techniques to help people of all ages and abilities regain the strength to participate in daily activities? But don't just take our word for it; that's straight from the American Occupational Therapy Association (AOTA). So, before we get a sneak peek into Rachel's OT career, let's learn more about what occupational therapy is.
What is occupational therapy?
According to the AOTA, occupational therapy is the "therapeutic treatment for people to develop, recover, or maintain their everyday skills." Of course, occupational therapy can look different depending on the specific patient and their needs, but at the end of the day, the goal is all the same: To help patients live their best lives to the fullest.
"Our job as OTs is to help people be more independent, have better quality of life, and live with as few restrictions as possible," said Michael Roberts, associate professor and program director for the master's in occupational therapy program at Regis College.
How do they do that, you ask? In short: Very carefully. In long: Through a holistic approach that focuses on the entire person, including the health of the mind and body, as well as the patient's surrounding environment like where they live and whether there's stairs to climb.
The beauty of OT is it's made for everyone. OT has the power to impact a wide variety of patients, from children with disabilities to someone recovering after an injury to elderly adults in need of a little extra support. OTs work to treat the whole patient, not just the symptoms that may be causing them pain or discomfort.
"What sets OTs apart is our focus on occupation as the tool we use to restore, rebuild, and enhance our clients' lives," said Michael. "When we say 'occupation,' we mean the activities that we do every day; the roles, tasks, and goals that define who we are. Everyone has activities that define who they are, whether it's work tasks, artistic expressions, leisure pursuits, school responsibilities, or play activities. Using those activities as therapeutic tools helps us build better lives for our patients."
OT career paths
It feels good to be part of the occupational therapy profession. And you can join in on the fun as a registered occupational therapist (aka an OT) or a certified occupational therapy assistant (COTA).
As we previously learned, OTs work with a diverse patient population to help them enhance their daily living skills. In addition to therapeutic techniques, OTs help their clients set goals, implement treatment plans, and track future progress. OTs are also the head honchos and help COTAs develop professionally.
Then, there's a career as a COTA. Think of COTAs like the Robin to the OT's Batman. COTAs are an OTs right-hand man or woman; they're the go-to guy or gal for patient instruction, equipment tutorials, group sessions, and family communication.
Take your OT career a step further and start your adventure as a traveling OT or COTA. You can start as soon as graduation! And with Fusion Medical Staffing, you can begin your journey with an experienced travel therapy mentor who will guide you through your first few travel assignments. Your Fusion mentor will not only show the ropes of travel therapy, but they'll also welcome you with wide open arms into the Fusion fam. And who doesn't love a nice cinnamon roll-style hug?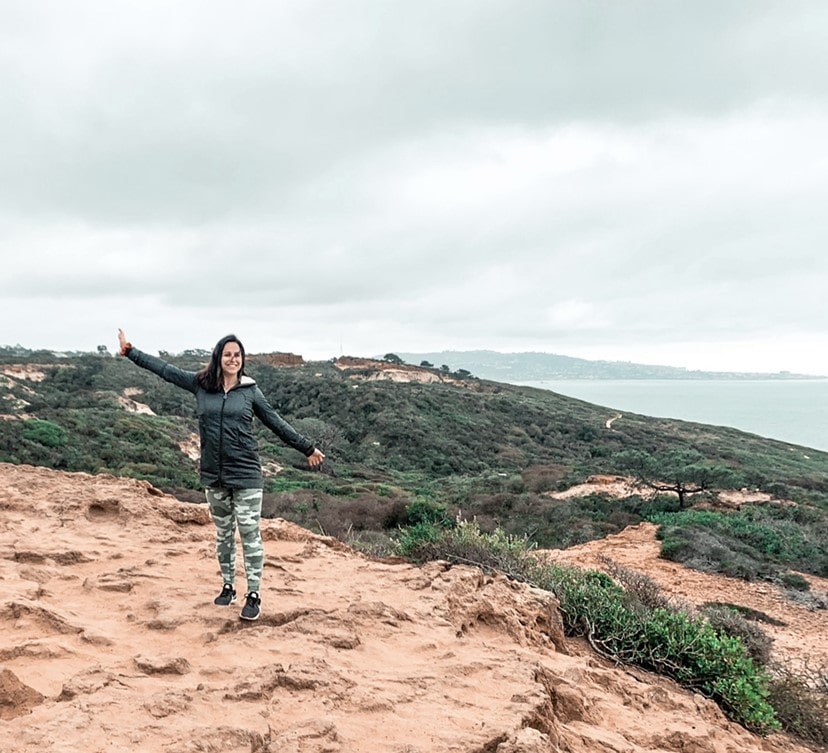 How to become an OT professional
The level of education and experience required to enter the OT profession depends on whether you want to grow up to be a COTA or OT or both!
To become a COTA, follow these steps:
Get your associates from an accredited AOTA program
Complete state-required fieldwork
Crush the NBCOT COTA exam
Apply for state licensure and/or the OT compact
Maintain your COTA license
Becoming an OT might require a smidge more school than a career as a COTA, but like a COTA career, it's well worth it! Here's how to become an OT:
Get your bachelors in an OT-relevant degree, like biology, health science, or psychology
Level up and get your graduate degree as a Master of Occupational Therapy (MOT) or Doctor of Occupational Therapy (OTD)—dealer's choice


~Pro tip: Not sure which to choose? If you want to be involved in advocacy or leadership in addition to clinical practice, go for the OTD~

Pass the NBCOT exam and get your official certification
Earn your state licensure and/or apply for the OT compact
Maintain your OT license
The truth is, no matter what OT career path best suits you, you can't go wrong. Columbia University grad, Melanie, agrees.
"Occupational therapy addresses the vital importance of people's psychological and emotional wellbeing, as well as their physical needs," Melanie said. "I was a psychology major in college, and I wanted to continue to use this knowledge. I wanted to be in a healthcare profession where I could spend quality time with my patients and help them to improve their quality of life in all areas. Occupational therapy was a perfect fit. I have found that occupational therapy is one of the most holistic healthcare professions, and I am proud to have chosen this as my career path."
A look into the future of OT
Okay, fine. I may not have a magical, future-telling crystal ball, and yet, I can say with certainty that the future of OT is not only bright, but alive and well. In fact, in 2021, occupational therapy ranked in the top 15 of "best healthcare jobs" by U.S. News.
And perhaps that's because this career continues to grow at insane growth year-over-year. According to the U.S. Bureau of Labor Statistics (BLS), OT careers are expected to expand 17 percent between 2020 and 2030. In other words, about 10,100 OT jobs will become available over the decade. Holy jobs, Batman!
As for COTAs, they're going strong with a projected growth of 34 percent between 2020 and 2030, according to the BLS. Throughout the course of the decade, an estimated 8,800 COTA jobs are expected to become available. Where there is Batman, there is Robin!
Q&A with Fusion traveler, Rachel Annino, OT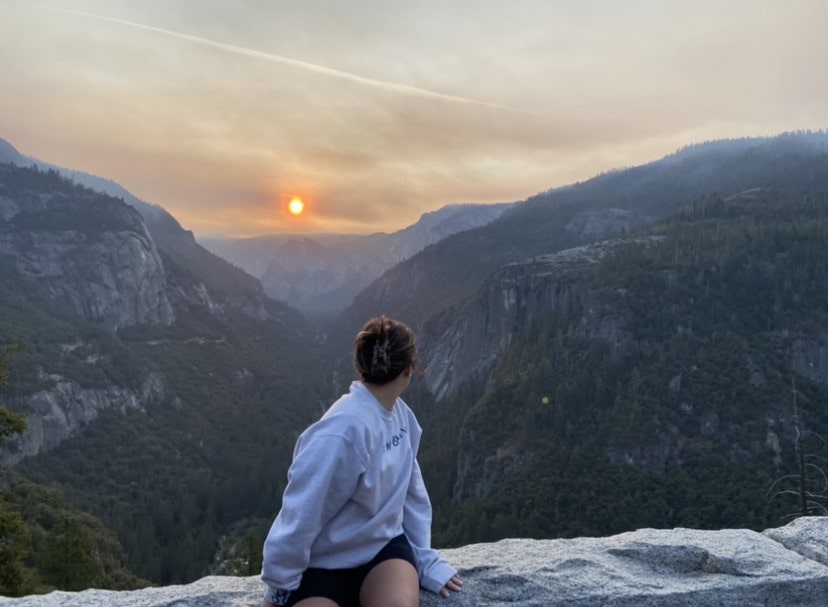 Megan Bebout: Hello, Rachel! Happy OT Month! Should we give the people what they want and get going on the good stuff?
Rachel Annino: Hi! Yes, thanks for having me. I'm so excited. Let's get rollin'.
MB: Love the energy! Okay, so, how long have you been an OT and what got you into the profession?
RA: I've been an OT for just over three years! I have always enjoyed helping people and knew I wanted to do something within healthcare. In high school, I was looking into physical therapy (PT) and had no idea what OT was. I ended up learning about it since my cousin's girlfriend was an OT. She told me more about it and it seemed like a better fit for me and my personality! So, here we are.
MB: Clearly, you were right! What's it like being an OT?
RA: Being an OT is awesome and so rewarding! Many patients I see were completely independent before their injury, illness, or surgery and many of them are frustrated not being able to complete daily activities by themselves anymore.
OT can help address a patient's activities of daily living, or ADLs as we say in the biz, to assist with improving their independence by retraining or providing adaptive equipment and adaptations. I always say we overlap with PT in the sense that OT in my setting can address balance, transfers, mobility, endurance, and strength (you don't realize how many things go into using the bathroom or taking a shower).
A typical day for me varies since I don't even know what patients I'm seeing until I show up for work! My day can consist of evaluations and treatments, as well as communication with PTs, speech-language pathologists (SLPs), certified nursing assistants (CNAs), nurses, doctors, and case managers. I'm in constant communication with PTs and SLPs, discussing current patients and coordination with whether they need to be co-treated.
Also, many people (staff, patients, families, etc.) don't know what occupational therapy is, so I'm always advocating for OT as a profession and establishing differences between other disciplines. I explain to patients the difference between OT and PT at least once a day, if not more!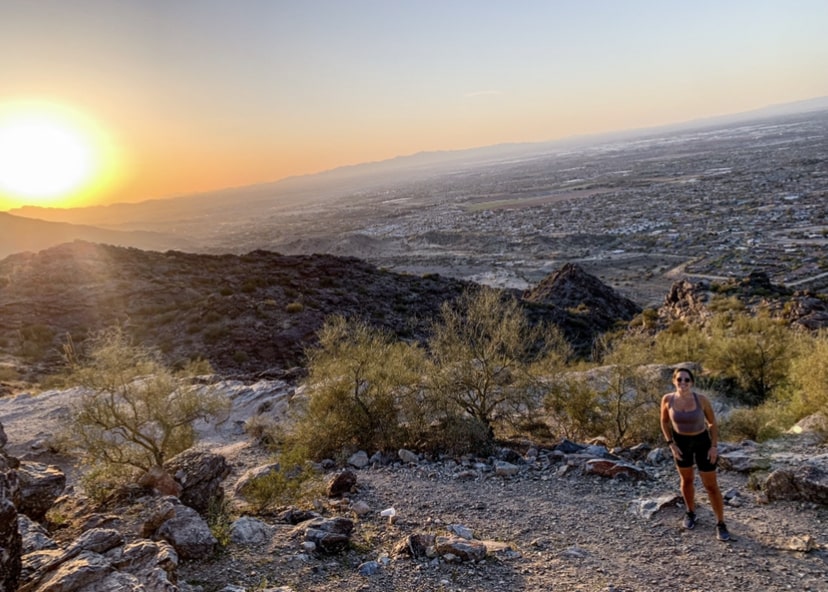 MB: Oh gosh, I can only imagine! PT and OT are similar, yet so different, and both wildly important. What's your favorite part about being an OT?
RA: I've worked in skilled nursing facilities since I became an OT, and my favorite part is watching the progress patients make to return back to their prior level of functioning and how happy they are. I've had patients go from being unable to sit on the edge of the bed to walking with a walker. It's so exciting to see, but it takes such hard work!
MB: Aw, that's heart-warming! Is that why you would recommend a career in OT?
RA: For sure. That, and you can do SO much within an OT profession! There are so many different areas of practice you can get into and they're all so different! I have friends who work in acute care or pediatrics, and it's almost like we're doing different jobs. Overall, I would say that it's such a rewarding profession and I love being an OT!
MB: Wow! I've read that 27 percent of OTs work with children in early intervention, but had no idea there were so many different OT specialties! Is a job in OT what you thought it would be?
RA: No, but in a good way. I originally went into OT because I wanted to work with children but loved my clinical that was at an in-patient rehab facility. When I passed the National Board for Certified Occupational Therapy (NBCOT) and got licensed, I decided to apply for jobs that worked with older adults. I love it and it's so cool to hear about all the crazy stories that some of my patients have experienced. I think a surprise I've found in OT is that a lot of times, patients can teach you a thing or two, as well. Although it may not be healthcare related, I've had patients give me advice, tips, tricks, or even good restaurant recs in the area!
MB: That's so sweet. There really is a lot to learn from those who came before us! It sounds like you get to build a real connection with patients. So, what led you to a traveling OT career?
RA: I love to travel, and I've always thought about doing travel therapy, but was nervous to start right after graduating. My professors in college recommended doing travel when you have some experience first. Timing worked out where I had worked for about two years in a skilled nursing facility when two of my college friends (one an OT and one a PT) wanted to travel, too! Now we are the traveling trio!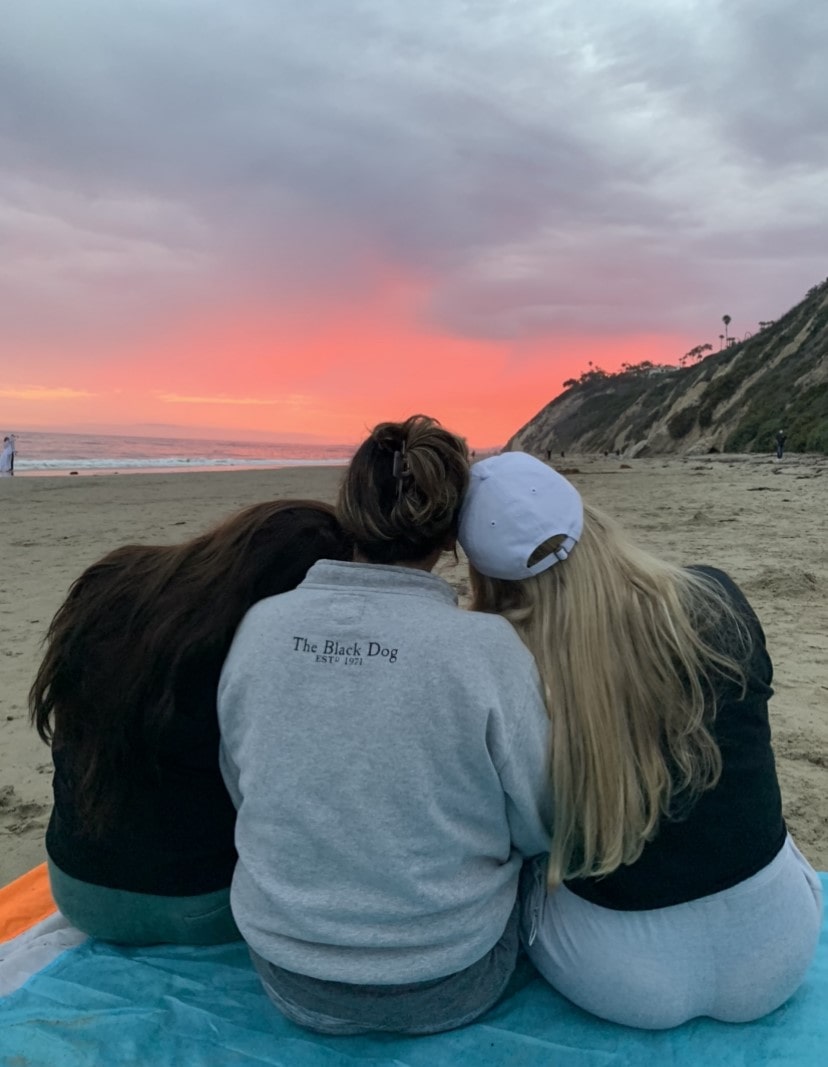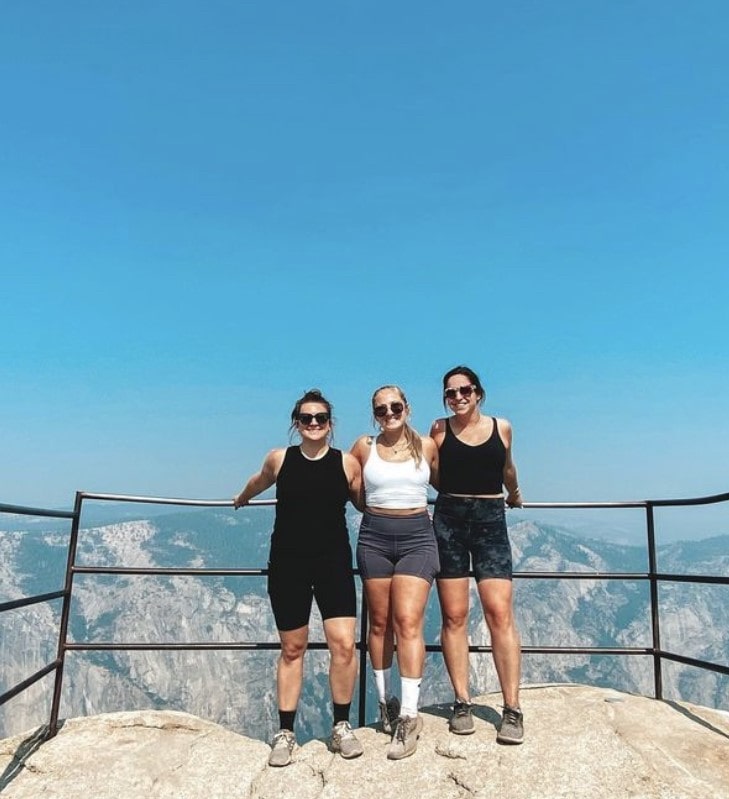 MB: OMG, that's the dream right there! Other than getting to travel with your BFFs, what are some perks to being a traveling OT?
RA: Some perks would e getting to pick your location or general area you want to be in. We had to be flexible with location since there's three of us, but our recruiter, MacKenzie, has been with us from the beginning and has been nothing short of amazing! She finds us contracts wherever we want to go!
Other perks would be just getting to go someplace new, meeting new friends and people, and getting to explore so many cool places I don't know if I would have ever seen if I didn't do travel therapy. When we lived in the Bay Area, we had a chance to go to Yosemite National Park and it was one of the most amazing trips I've ever taken. I don't know if I would have ever thought to take a trip there if I wasn't living in the area for work.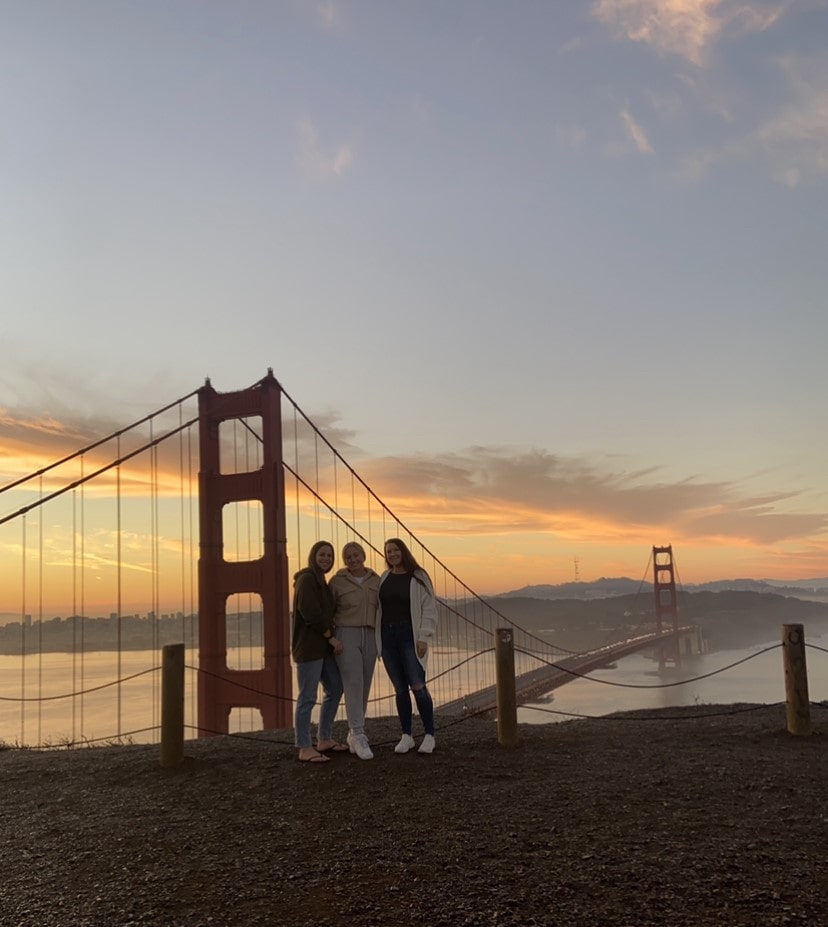 MB: Oh, man. It's been years since I've been to a national park! Next time I make my way to Yosemite, I'll think of you. What are some challenges to being a traveling OT and what advice would you give to overcome them?
RA: Some of the challenges would be starting a new job every couple of months. And this is why flexibility is so important. It can be overwhelming when you first start getting oriented to the building, new staff, and potentially new documentation system. But you'll get the hang of it!
The first week is always a challenge, but you'll start to get more comfortable as you go. From a personal aspect, traveling light is important but can be a challenge for me. Everything I have needs to fit in my car, so I have to try not to buy too many things while I'm on a contract.
Another challenge I face, which is the biggest for me, would be homesickness. I am such a homebody and I'm very close to my family and friends. Luckily, I'm traveling with two of my best friends from college, so I have a sense of home wherever I go. While I'm on contracts, I try to schedule a time to FaceTime my family and friends to keep in contact with them. One of my friends and I even write letters back and forth to each other!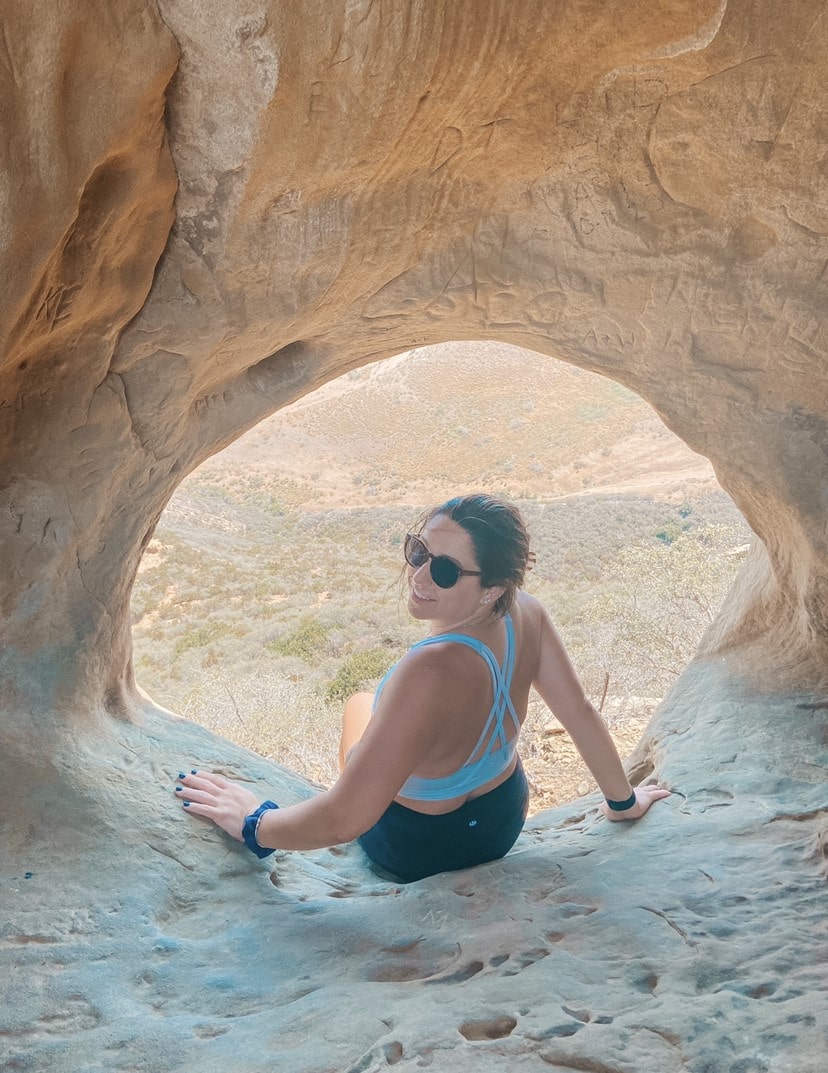 MB: Keeping in touch with friends and family is honestly everything. It makes such a difference! Okay, last burning question here: What are your OT career goals?
RA: My goal as an OT is to continue to gain experience clinically in different settings and eventually, move to a management role. I definitely want to get experience in acute care and work in an in-patient rehab facility again. In five years, I definitely would like to move up into a management role of some sort. I have decided what yet, but I want to get clinical experience first so I could have lots of knowledge to build on!
MB: Thank you so much, Rachel! And again, happy OT Month!
RA: Thank you for having me and happy OT Month to you and the Fusion fam!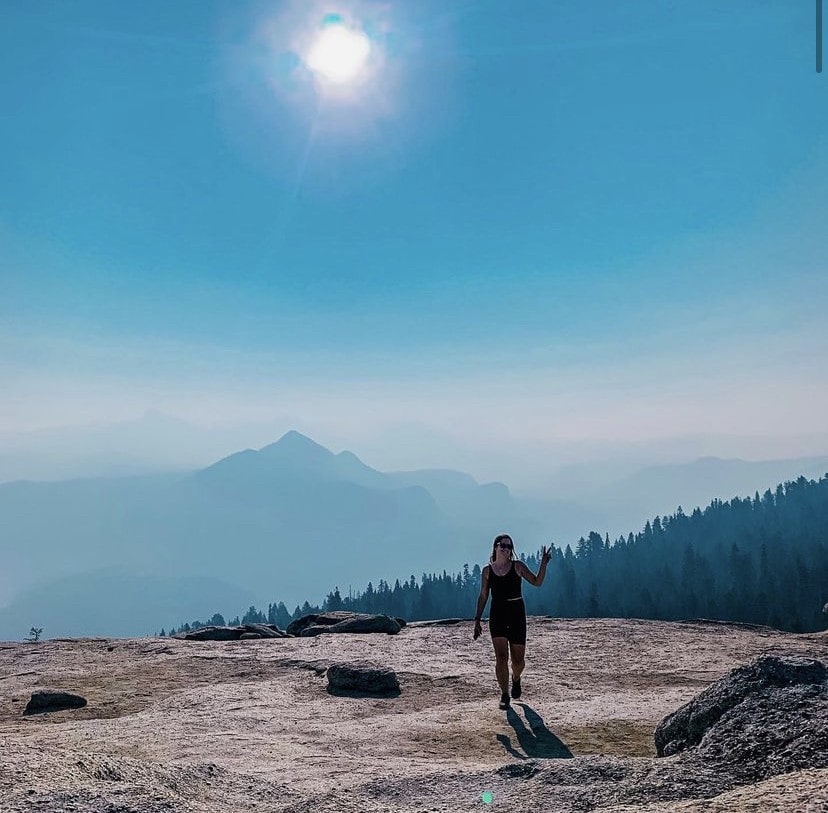 Occupational therapy is a life-changing career, not only for the patient being treated, but for the OT professional, too. As an OT, you get a front-row seat into actively improving someone else's life and see the progress with your very own eyes. It doesn't get much better than that.
You already have the knowledge, skills, and passion to be an occupational therapy professional. Now, we double dog dare you to take your OT career one step further and start your travel therapy journey with Fusion Medical Staffing.
Author's note: All photos are courtesy of Rachel Annino.