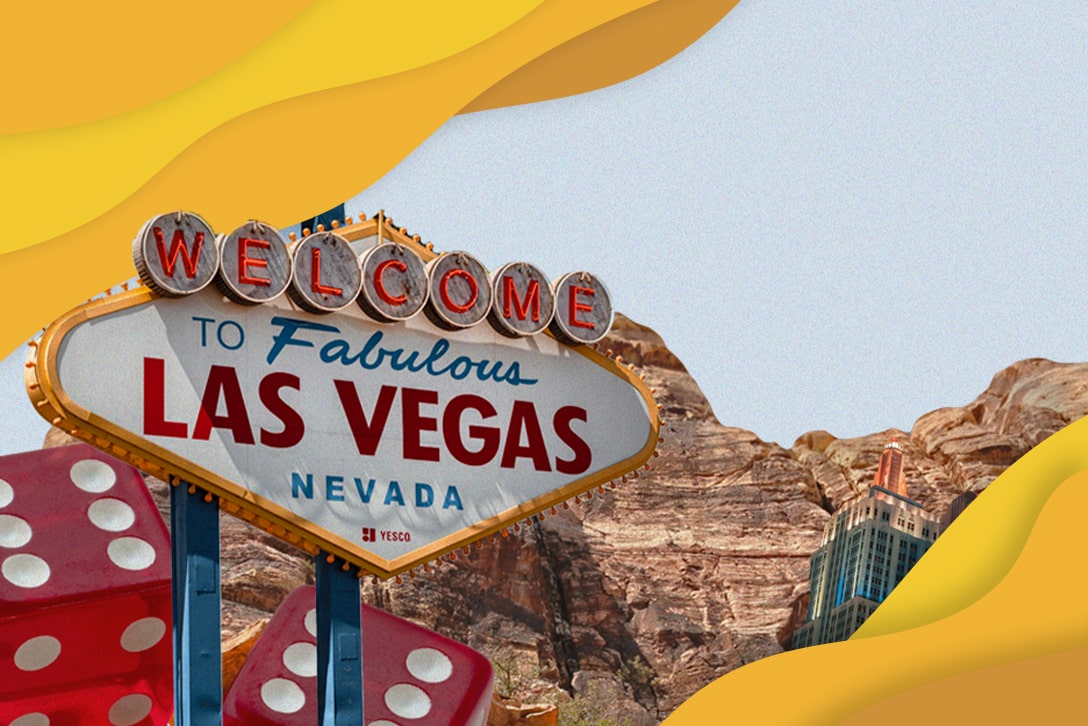 Have you ever longed to be part of a community where people truly understand what it means to be a traveling medical worker? Or, do you have a desire to learn and earn more professional certifications? Maybe you're new to the traveler lifestyle and want to network with others in your profession. What if there was an event where you can accomplish each of these, and then some?
You're in luck—the Traveler's Conference (TravCon) brings traveling medical workers together each year in Las Vegas to provide "community, knowledge, and inspiration" to medical travelers from across the country. Full of educational sessions, experienced guest speakers, and people who genuinely get you, TravCon is the place to be for all medical travelers alike.
Don't miss out on the opportunity to get social, learn something new, pick up swag, and get your Vegas on from September 18th to 21st!
What Medical Travelers Can Get Out of Attending TravCon
Beginning in 2008, TravCon was created by traveling medical professionals for their fellow traveling medical workers. Known as the "epicenter of the healthcare travel industry," TravCon gives you a space to gather and celebrate your fellow medical travelers of all different specialties and divisions. TravCon also allows you to conveniently connect with nationwide medical staffing agencies, universities, housing services, plus other businesses related to the medical industry to help build your professional network.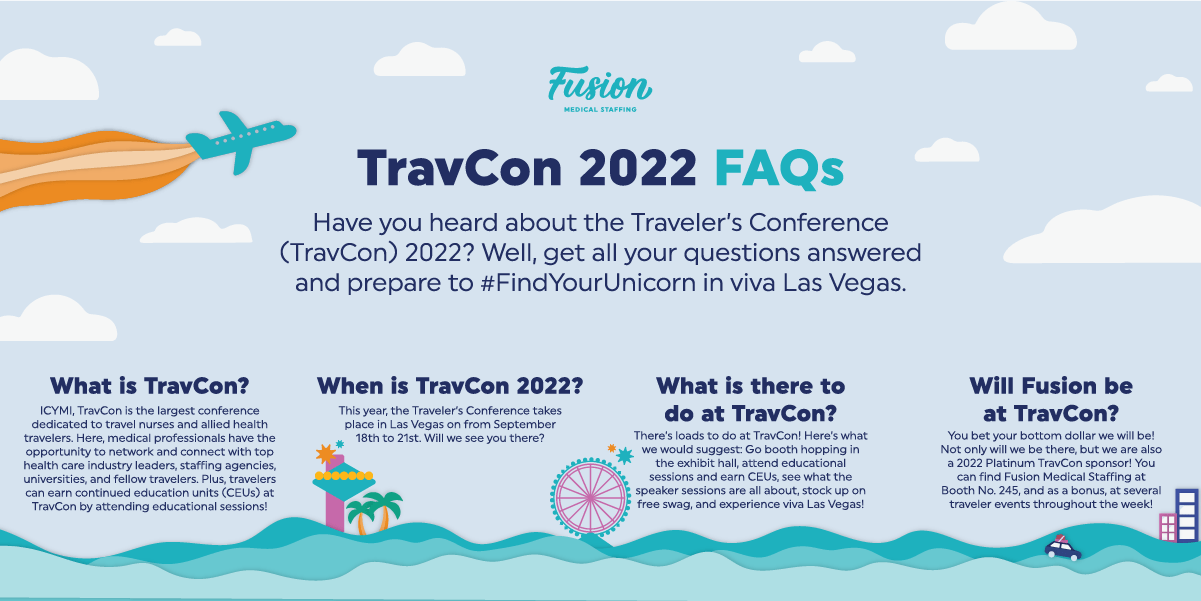 What to do at TravCon 2022
Get your CEUs
Don't miss out on the many activities of TravCon! Attend educational sessions to earn CE/CEU certificates and stay up to date with the latest industry trends, technology, products, and services. Join in on other event topics to expand your knowledge on credentials and certifications, employment opportunities, traveler taxes, traveler tips, and more.
Attend event topics
This year TravCon will also feature new topics with more than 40 experts speaking on seven stages with The Healthy Humorist, Dr. Brad Nieder, MD, CSP, as keynote speaker.
Snag that sweet, free swag!
With nearly 100 exhibitors, TravCon 2022 is guaranteed to have some sweet free stuff for your taking! Take it all in as you hop from booth to booth, making connections with staffing companies, financial professionals, medical facilities, and housing agencies, collecting swag along the way. Who doesn't love free stuff?
The best part about TravCon is you can put a face to your personal recruiter's name. Previous TravCon attendee, Jason Diggs, said he went to "network and finally meet the recruiters I've been working with!"
"It's so unusual to go from a staff job where you work with your coworkers and you've met your boss and you see them almost every day to working for a company that you may never actually meet in person," said TravCon TV host, Michelle Freitag, in a podcast with Fusion's Marketing Manager, Maddie Landstrom. "That was my situation. I met my recruiter once in seven years and that ability to have that personal face to face is really nice."
#VivaLasFusion
It's Fusion's eighth year at TravCon, and each year our presence has grown with flashier booths, more recruiters ready to answer your questions, more fun swag giveaways, plus the chance to network with us at more events.
Check out our Traveler Power Playlist and TravCon podcast to get you pumped and in the Las Vegas mood. Find Fusion at TravCon and make new friends. As Platinum sponsors, Fusion will be at several parties and events. Come say hello!
Regardless of your experience-level, specialty, or division, TravCon is a place that welcomes all travel medical professionals. Like previous attendee Nicole Roper said, "Where else can you be around people who actually understand what you do and why?!"
Avoid #FOMO and get your TravCon 2022 tickets today!