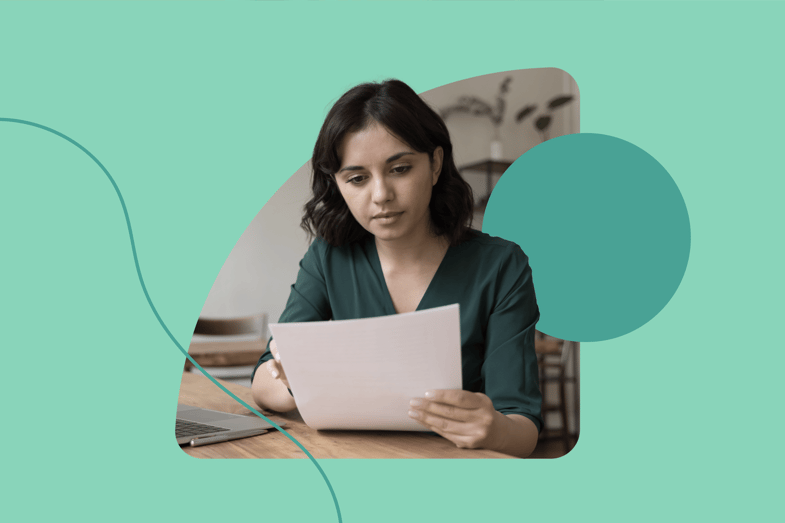 Paperwork and reading through contracts are major responsibilities when you're a med traveler. Whether you have years of experience or this is your first time traveling, an employment contract can seem overwhelming. Let's break down your travel nursing contract or allied health travel contract to help ensure you understand what the job entails.
Breaking Down Your Medical Travel Contract
The basics of a travel employment contract
Here's the thing: your travel contract is a legal, binding agreement between you, the medical professional, and the staffing agency. A job contract says you'll work at a health care facility for a certain period of time, for a specific amount of money, doing a particular job.
While the items listed on a travel nursing contract and allied health travel contract vary, there are some basics included in most medical travel contracts. At a glance, your travel contract should list your hourly rate, the length of your contract, and information about your roles and responsibilities.
But before you sign on the dotted line, make sure that your travel nursing contract or allied health travel contract also has these basic components:
📝 The name and contact information for the travel agency you're working with
📝 The name and location of the medical facility you'll be working in
📝 Your name, home address, license number, social security number, and date of birth
📝 Your job start date and end date
📝 The unit you'll be working in
📝 The number of shifts you'll work each week
📝 Your shift starting time and shift ending time
📝 The number of contracted hours you're required to work
📝 The number of contracted overtime hours, if applicable in the state you're working in
📝 On-call details, such as the on-call rate and call-back rate
📝 The floating policy
📝 Any additional items you negotiated into your contract, such as reimbursement for travel expenses
📝 Benefits provided by the staffing agency like paid time off, health insurance coverage, per diems, and travel reimbursements
The very last thing on your travel contract will be signatures from the staffing agency, the medical facility, and yourself. Those signatures are what make the contract legit.
Like what you're reading? You may also like: So, Your Travel Contract is Ending. Now What?
What to look for in your med travel contract
In addition to the basics, there are some other key details to look for in your medical travel job contract. When reading your employment contract, keep an eye out for a cancellation policy, per diems and temporary housing stipends, plus any travel reimbursements and other benefits.
Cancellation policy
Sometimes, life happens, and your travel contract may get canceled. Before you sign an employment contract, review the cancellation policy so you know what happens if your contract is canceled. Unfortunately, hospitals and medical facilities can cancel professional travelers "at will." That means that your travel job could be canceled at any time for any reason.
Regardless of the reason, the cancellation policy will summarize what to do if your contract is canceled. Cancellation policies will also outline what you're responsible for if your travel contract is canceled. For instance, you may face housing, travel, and licensing fees, so pay close attention to this section of your travel contract. If you have any questions, reach out to your travel recruiter.
Tax-free per diems
Other things to look for in your travel contract are tax-free per diems. As a professional traveler, you may be eligible to receive weekly tax-free per diems to cover lodging expenses, meals, and incidentals. Housing stipends are determined using the bill rate, the General Services Administration (GSA) maximum, and Internal Revenue Services (IRS) guidelines.
Travelers are given a couple of housing options. First, you could opt for a tax-free housing stipend and find your own digs. If that's not for you, you can go with company-sponsored lodging and have your travel agency find you a place. Whatever you decide should be indicated within your travel contract, including the monthly stipend amount and when it's distributed. Alternatively, if you choose company housing, make sure the details are present in the contract, including the address.
Traveler reimbursements and other benefits
Depending on the travel agency you work with, you may be entitled to additional traveler reimbursements and other benefits. When you travel with Fusion Medical Staffing, you can get reimbursed for state licensing fees, mileage, and continued education units (CEUs). Plus, Fusion Medical Staffing offers travelers health insurance, including dental and vision plans, and paid vacation time. The details to each of these perks are included in your employment contract.
Understanding employment contracts can be tricky, so don't be afraid to ask your travel recruiter any questions that come up. Even better, you can address your needs and concerns with them in your first recruiter conversation. Before you sign, do your due diligence and use this guide to help you break down your travel contract to make sure you understand the job before you get started.