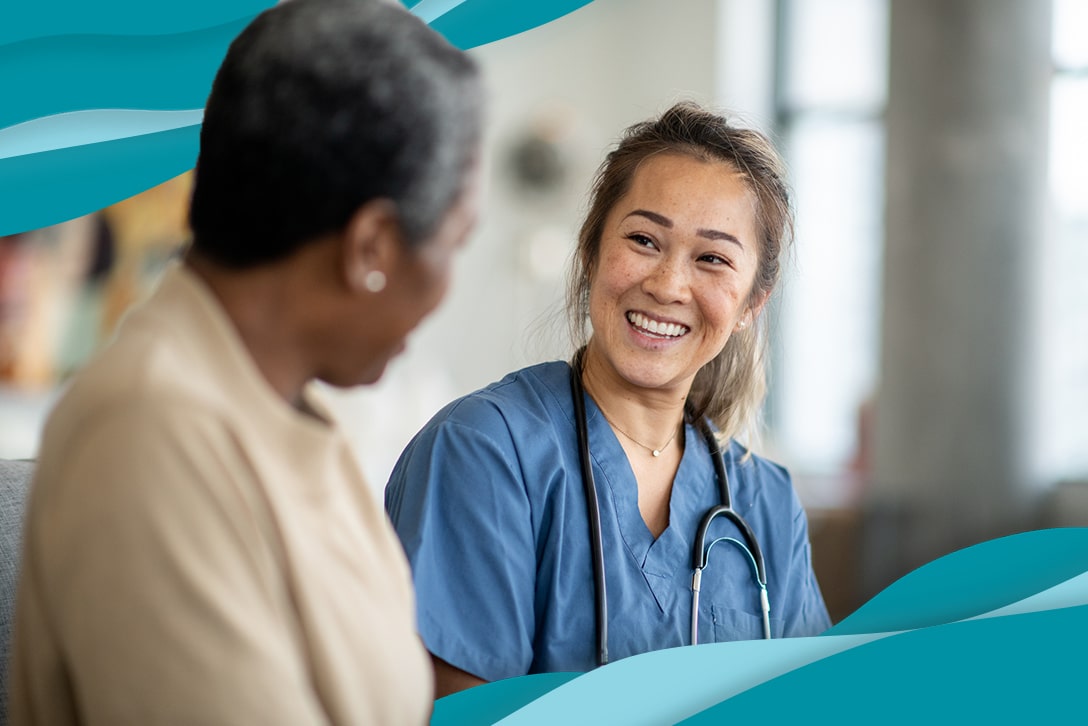 If you're reading this, chances are you're a nurse looking to advance your career. With so many nursing specialties to choose from, it can be hard to narrow down your options. Check out these top in-demand nursing specialties to help figure out your next career move.
Top 10 Nursing Specialties In Demand
Intensive care unit (ICU) nurse
If fast-paced environments and life-or-death decision-making pique your interest, then a career in critical care nursing may be in your future. ICU nurses, also called critical care nurses, care for hospital patients after a serious accident, trauma, organ failure, extensive surgery, acute illness, or other serious health condition. Not only do critical care nurses provide medical care, but they also offer moral support and hope during difficult times.
ICU nurse is one of the most coveted positions in nursing because you must have a high level of critical thinking, in addition to excellent medical skills. When it comes down to it, critical care nurses use their skills to assess patients, perform tests, assist doctors, and provide updates to families, all during intense and life-threatening situations.
ICU RN career facts
Job outlook

:

👍👍👍
Average U.S. salary: $81,579
Education requirements: bachelor's degree
Pediatric nurses
Do you have the desire to help young kids in need? Here's an idea: become a pediatric nurse! Pediatric registered nurses care for young patients who are undergoing treatments for various illnesses and diseases. Typically, pediatric nurses work with children between the ages of newborn to late teens.
As a pediatric nurse, you may work in hospitals, pediatricians' offices, primary care clinics, schools, and other healthcare facilities. These RNs often serve as nurse educators, teaching parents how to care for their children. Other key responsibilities include performing physical exams on patients, administering medication and other treatments, and comforting children.
Like ICU nurses, pediatric nurses offer moral support to their patients and families who may be feeling scared, nervous, or overwhelmed. The pediatric nursing specialty requires you to have a lot of patience and empathy as you treat children in distress. Sound like you?
Pediatric nurse career facts
Job outlook

:

👍👍👍
Average U.S. salary: $76,200
Education requirements: bachelor's degree
Certified registered nurse anesthetists (CRNA)
Are you a big fan of science? Do you enjoy limited patient interaction? Consider becoming a certified registered nurse anesthetist, or CRNA.
CRNAs are advanced practice registered nurses who are highly-respected in nursing, and according to the U.S. News & World Report, nurse anesthetists rank no. 8 in best healthcare jobs. As an added bonus, CRNAs are also one of the highest-paying nursing specialties.
So, what does a CRNA do? On an average day, CRNAs administer anesthesia to patients undergoing surgical, diagnostic, or obstetric procedures. Many times, CRNAs work alongside anesthesiologists to evaluate patients before and after anesthesia is given. Nurse anesthetists determine the type and amount of anesthesia that patients need, as well as check for existing health conditions, medications, and allergies that may conflict with the anesthesia.
Where can an advanced practice registered nurse work? CRNAs often work as advanced nurse practitioners in hospitals, doctor's offices, surgical clinics, psychiatric institutions, respiratory therapy departments, emergency rooms (ERs), and outpatient care centers.
CRNA career facts
Job outlook: 👍👍👍
Average U.S. salary: $195,610
Education requirements: doctorate nursing degree
Like what you're reading? You may also like: 10 Best States for Travel Nursing in 2023
Home health registered nurses
If you're a licensed vocational nurse (LVN) or an RN looking to expand your nursing specialty, consider becoming a home health nurse. The special thing about home health registered nurses is they're able to build unique connections with their patients since they provide one-on-one ongoing care.
A home health nurse visits patients in their homes to provide medical care and monitor chronic conditions. Many times, a home health nurse works with the elderly, critically ill, disabled, or those recovering from surgery, an injury, or an accident. Home health nurses may also provide ongoing care to pregnant women and new mothers.
Typical responsibilities for home health nurses may include assessing patient needs and developing a care plan, monitoring treatment and medication, assisting with activities of daily living (i.e., mobility, bathing, grooming, toileting, etc.), taking vital signs and drawing labs, managing wound care, and performing physical assessments.
Find out how you can get certified in home health care and learn more about the importance of home health.
Home health nurse career facts
Job outlook

:

👍👍👍
Average U.S. salary: $69,393
Education requirements: bachelor's degree
Cardiac nurse
Does learning about heart functions make your heart skip a beat? Perhaps you should consider a career as a cardiac nurse.
Cardiac clinical nurses, also known as cardiovascular nurses, are specialized nurses who work closely with healthcare providers like cardiologists to help patients with acute and chronic heart conditions. These registered nurses (RNs) must know how to provide cardiac life support, care for cardiac patients, perform catheterization, as well as communicate with the patient's loved ones. Additionally, cardiac nurses assist with heart procedures, monitor a patient's heart activity, administer medications, and help individuals recover post-operation.
Wondering where cardiac nurses work? As a cardiac nurse, you may work in the hospital or clinic setting, intensive care facilities, medical clinics, rehabilitation facilities, and long-term care (LTC) facilities.
Cardiac nurse career facts
Job outlook

:

👍👍
Average U.S. salary: $88,500
Education requirements: bachelor's degree
Neonatal intensive care unit (NICU) nurse
Like ICU nurses, NICU nurses work with hospital patients who have life-threatening conditions. The difference, however, is neonatal nurses work with newborn babies who are preterm or very ill.
A critical care nurse in the neonatal intensive care unit assists with births, monitors infants in the NICU, administers treatments and medications, and helps parents get through their baby's NICU stay. A big part of the job is comforting and providing support for parents who are scared and worried about their babies.
With over 3.5 million births each year in the U.S., NICU nurses are constantly in demand. Studies show that between 10% and 15% of all babies born in the U.S. require special care in the NICU. There's never a wrong time to become a NICU critical care nurse, but now's excellent.
NICU nurse career facts
Job outlook

:

👍👍
Average U.S. salary: $100,944
Education requirements: bachelor's degree
Operating room (OR) nurse
Ever wondered what it's like to be front and center in an operating room? Or what it's like to work with people freshly in or out of surgery?
OR nurses, also known as perioperative nurses, work with patients who are being prepped for surgical procedures, their families, and other members of their medical team. There are three different types of perioperative nursing specialties: pre-op nurses, intra-op nurses, and post-op nurses.
Pre-op nurses prepare patients for a surgical procedure. This may include collecting vital signs and medical history, starting intravenous catheters (IVs), performing a patient assessment, verifying paperwork is completed, and offering emotional support and education to the patient's loved ones.
Next, intra-op nurses work inside the operating room and may assist the surgeon during the procedure. Plus, intra-op OR nurses ensure all necessary personnel, equipment, and supplies are readily available.
Lastly, post-op nurses, or PACU nurses, work with the recovery team to help the patient recover after a surgical procedure. Typically, these types of specialty nurses monitor patients for complications while the anesthesia wears off.
Regardless of what type of OR nurse you're interested in becoming, you may work in hospital operating rooms, outpatient centers, and doctor's offices.
OR RN career facts
Job outlook

:

👍👍
Average U.S. salary: $82,940
Education requirements: bachelor's degree
Emergency room (ER) nurse
There are many reasons why you should become an ER nurse or ER RN. But the main reason is that it's an excellent opportunity to help as many people as possible and learn more about nursing along the way.
As you may have guessed from their title, ER nurses work in emergency rooms treating patients who have traumatic, severe, or life-threatening medical conditions. As an emergency nursing professional, your main responsibility is identifying medical issues, determining severity, and providing immediate support to minimize long-term effects and sustain life. ER nurses are often the first responders when a patient is admitted to the emergency room.
ER RN career facts
Job outlook

:

👍👍
Average U.S. salary: $82,933
Education requirements: bachelor's degree
Labor and delivery (L&D) nurse
Labor and delivery nurses work with patients through every step of the birthing process and postpartum care. From monitoring the vitals of both mother and baby to tracking and measuring contractions to proactively assessing the mother's needs to assisting with the delivery, L&D nurses make a big impact in the lives of others.
Being an L&D nurse requires you to be compassionate, clear, and attentive communicators. Plus, you should be comfortable dealing with a wide range of emotions, addressing questions, adapting to emotional and medical challenges, and providing proactive health care. You'll often find L&D nurses in hospitals in the maternity ward, hospital nurseries, and neonatal care units.
L&D nurse career facts
Job outlook

:

👍👍
Average U.S. salary: $77,800
Education requirements: bachelor's degree
Medical-surgical nurse
Do you love a challenge? And learning something new each day? What about making tough decisions? If that sounds like you, you could have a future as a medical-surgical, or med-surg, nurse.
According to the Academy of Medical-Surgical Nurses, med-surg is the largest nursing specialty in the U.S. But what exactly do med-surg RNs do? These specialty nurses work with a team of healthcare professionals to care for patients who suffer from several medical concerns, as well as for patients who are preparing for or recovering from medical procedures or surgery.
Specific tasks vary but include assessing patients, developing and implementing a care plan, and evaluating progress. Med-surg RNs also collaborate with other medical professionals to ensure the highest level of patient care.
Now, you may be wondering what the difference is between a med-surg nurse and an OR nurse. The major difference is medical-surgical RNs typically have four or more patients they're responsible for at a time, whereas OR nurses focus on one patient at a time (aka the patient on the operating table).
Med-surg nurse career facts
Job outlook

:

👍👍
Average U.S. salary: $84,812
Education requirements: bachelor's degree
Expand your nursing career and become a travel nurse
Travel nursing can be applied to several nursing specialties. Travel nurses go across the country from facility to facility, providing patient care and filling staffing needs in healthcare systems. Travel nurses can specialize in a specific type of nursing, or they can work in a variety of roles.
Many nursing students wonder about the requirements to become a travel nurse, which include earning a Bachelor of Science in Nursing (BSN), as well as passing the National Council Licensure Examination (NCLEX-RN). Additionally, you'll need experience providing patient care in nursing practice as a trained RN, plus to obtain state certifications or licenses.
So, you've graduated with your nursing degree, passed your exams, and have been working in your first real post-school nursing job for a while now. Now what? Do you stay where you are or pursue a career as a travel nurse? And if you choose to travel, are you experienced enough to land the job you want?
Generally, one-to-two years on the job is what you need to start traveling. The more experience you have, the better equipped you will be to handle the demands of quickly learning the ropes in a new facility. Everywhere you go, there are likely to be new systems and protocols to learn. You will likely be given one or two days of orientation, but beyond that, you may be largely on your own. Building a solid foundation of skills and experience during your first couple of years as a nurse is important for your success.
If you're interested in a travel nursing career, reach out to a Fusion Medical Staffing recruiter to find out how the travel process works or search for travel jobs online. When you travel with Fusion, you can receive added perks you can't find anywhere else, such as paid time off (PTO), a referral bonus, and stylish Fusion swag.
Building your career takes time, and it is up to you to chart your ideal course. Use this guide to help narrow down the nursing specialties in demand that are right for you, based on how in-demand it is. Whether it's time to change your specialty or begin your travel career, there are endless options for you to advance your nursing career.