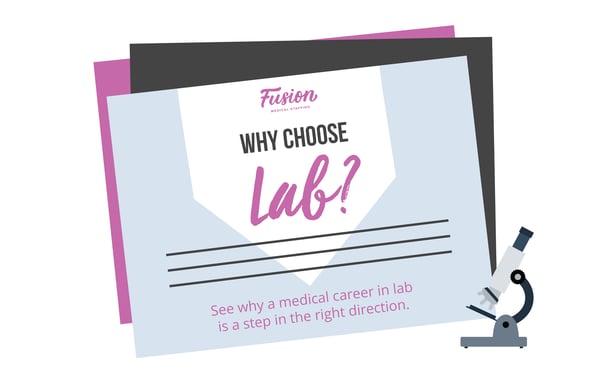 When you work in lab... what you do matters.

We all want that one job... the one where you feel like you're making a difference while doing something you love. For some, this seems like the holy grail of careers, or an unattainable notion. But when you work in lab, you have the benefit of doing something you enjoy while making a difference in the lives of the patients you serve.
Do you love science? Are you detail-oriented? Do you like working behind the scenes? Do you want a healthcare career that has mobility and stability?
Download this eBook to see why a medical career in lab is a step in the right direction: