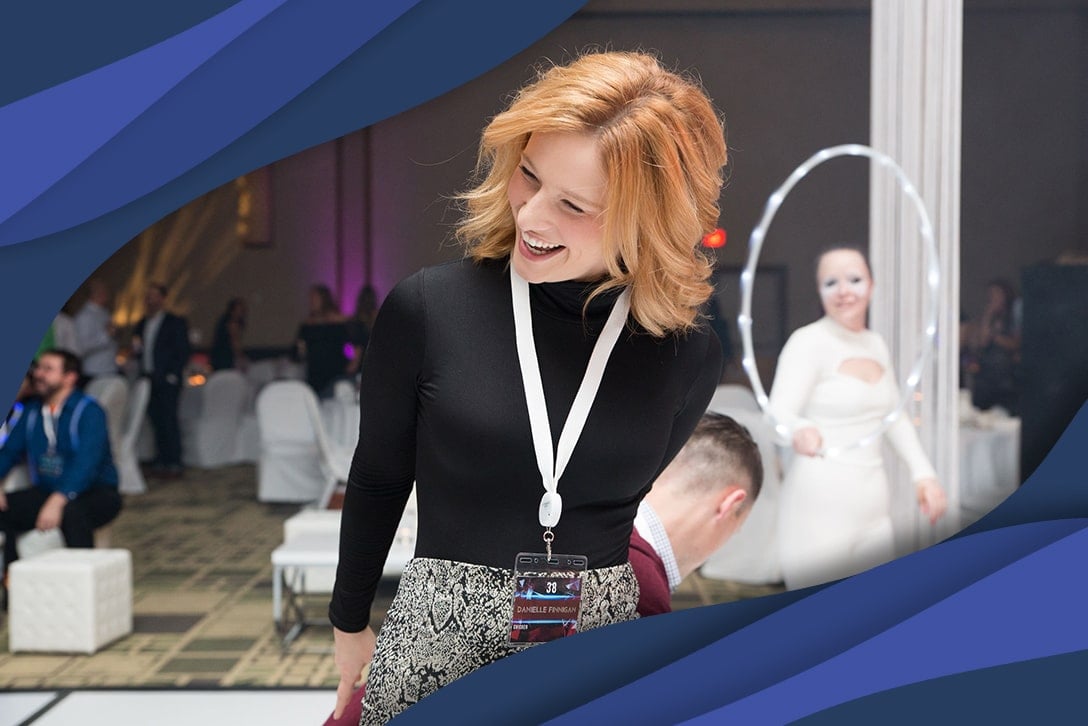 The wait is finally over and the moment you've been waiting for has finally arrived. Hold onto your hats because we're about to reveal your kick-ass Fusion recruiter team going to TravCon 2022 from September 18th to 21st. Drum roll, please!
Here's Your Kick-Ass Recruiter Team Going to TravCon
Are you ready to #FindYourUnicorn at TravCon? This is Fusion's 8th year at TravCon and we are READY for a good time. Find Fusion at Booth 245 and enter your name for the chance to win big prizes, plus take home some sweet swag! The countdown to TravCon is on!
Get pumped and ready to see us with our Traveler Power Playlist and TravCon podcast. When you get to Vegas, meet us at a party or event—don't be shy, holla at us!
Fusion Traveler Appreciation event from 6 to 8 P.M. on September 19th
After Party at Drai's Nightclub inside the Cromwell Hotel and Casino from 8 to 11 P.M. on September 20th
Farewell Brunch on September 21st at 10 A.M. before we peace out, until next year
Now that you know exactly where to find us at TravCon, here's the mystery recruiter group that will be waiting for you in Sin City.
Meet Becki
For over eight years, Becki has been kicking ass in Fusion's radiology recruitment division. When it comes to TravCon, Becki is no newb. In fact, she was even a guest speaker at a previous year's Traveler's Conference! Back at TravCon and better than ever, Becki can't wait to spend time at TravCon events and connecting with future Fusion travelers.
If you can't find Becki at Fusion's Booth 245, it's probably because she's checking on her email, working on her tan by the pool, shopping on the strip, or winning big at a slot machine!
Meet Kiki
Nursing recruiter, Kiki, has been in the Fusion fam for more than four years and this year, she gets to go to TravCon! Kiki said she's thrilled to attend so she can "meet so many travelers who have made an impact on our industry."
If she's not hanging at Fusion's Booth No. 245, you can definitely find her lounging by the pool or enjoying the live performances and experiences Vegas has to offer!
Meet Kendall
Part of the Fusion fam for four years and counting, nursing recruiter, Kendall, is pumped to attend TravCon 2022! He said he's most looking forward to spending time with some great people.
"I can't wait to spend time with some great teammates outside of our typical office setting and get to know them better!" Kendall said. "I also can't wait for some opportunities to draw new people to Fusion while getting the chance to show our current Fusion travelers how much we appreciate them at the events we are sponsoring."
Kendall admits he's not much of a gambler, but that doesn't stop him from ~responsibly~ placing a friendly parlay on some games or taking his shot at electronic roulette. Pro tip: If you want to bond with Kendall, reel him in with his fave drink, a Crown Apple Sprite.
Like what you're reading? You may also like: What Medical Travelers Can Get Out of Attending TravCon
Meet Pat
Pat has been a nursing recruiter for going on two years (cue the applause). This year, Pat is being spoiled with a trip to Vegas to meet travelers and experience the wonders of TravCon for the first time! While there, Pat looks forward to connecting with new and current travel nurses about their travel experiences, but mostly, he can't wait to get them pumped about Fusion!
If you don't see Pat living it up at Booth No. 245, it's probably because he's at the bar nursing an ice-cold Busch Light while rooting for his favorite college football team. And if he's not there, then he's definitely "losing a cool $200 at the blackjack table."
Meet Jake
Although Jake joined the Fusion family in July, he's a powerhouse long-term care (LTC) recruiter who's ready to brave Las Vegas for his first Traveler's Conference!
"I'm most looking forward to meeting travelers and getting to know more about their experiences," said Jake. "Also really looking forward to talking about how great of a company Fusion is and the passion we have to all our travelers!"
If Jake isn't networking at the Fusion booth, you can surely find him near the pool with a drink in hand.
Meet Tyler
As Tyler approaches his three-year anniversary as an LTC recruiter at Fusion, his gift is a ticket to TravCon! Believe it or not, this is Tyler's first time at TravCon and he is hype to experience the food, the sights, the sounds. But, not as thrilled as he is to meet you, traveler!
"I am looking forward to getting to meet potential and current travelers face-to-face," Tyler said. "We spend so much time working on the computer and talking on the phone, I am excited for the chance to network and put faces to names and, of course, share what Fusion is all about!"
Since Tyler may have not have good luck when it comes to gambling, you can peep him at the closest Sportsbook watching the next college football game alongside Pat.
Meet Garrett
A Cardiopulmonary Account Manager, Garrett has been at Fusion for two years, and this will be his first ever year attending TravCon!
"I'm really looking forward to getting to meet travelers face-to-face and getting to spread the word about Fusion, what we can offer to people, and let them know how we can and have really made a difference in people's lives," Garrett said. "As well as getting to be in Vegas for the first time since I was 11 and getting to experience Vegas as an adult!"
Keep your eyes out for the Garrett. If you can't find him at the Fusion Med Staffing booth or events, he may be poolside or gambling at roulette or black jack.
Meet Melanie
Melanie is Fusion's one and only student outreach coordinator, taking all the new grads under her wing, and helping to match them with the perfect recruiter, like one you could meet at TravCon 2022!
This is not Mel's first rodeo at TravCon and this year, she's most excited about showing off the Fusion swag! Come say "Heyyyy" to Mel and take a selfie with Carl at the Fusion Medical Staffing booth.
TravCon is coming up quick! If you haven't purchased your tickets already, what are you waiting for?! Don't get stuck at home with #FOMO—buy your TravCon 2022 passes and keep an eye out for your kick-ass Fusion recruiters when you land in Sin City.